I love exploring wine from around the world. I'm participating in monthly blogger events that having me delving deep into the wine regions of Italy and France, and that is good fun. But hey, it's got to be American wines for the Fourth of July, right? So today I'm bringing you five favorite American wines that would be great to enjoy over the July 4th weekend.
I leaned toward picking wines that go with grilled meat for this post, because I suspect you might be enjoying something from the grill this weekend! I like zinfandel and red blends with grilled beef and pork, but I did also want to give you some variety. Basil is starting to get good, so I lead of with a great wine to go with pesto. It's also a great time of year for rosé, so I offer a good option in that department, too, before getting onto the reds. Enjoy your 4th weekend, and let me know if you come across a good wine for the fourth!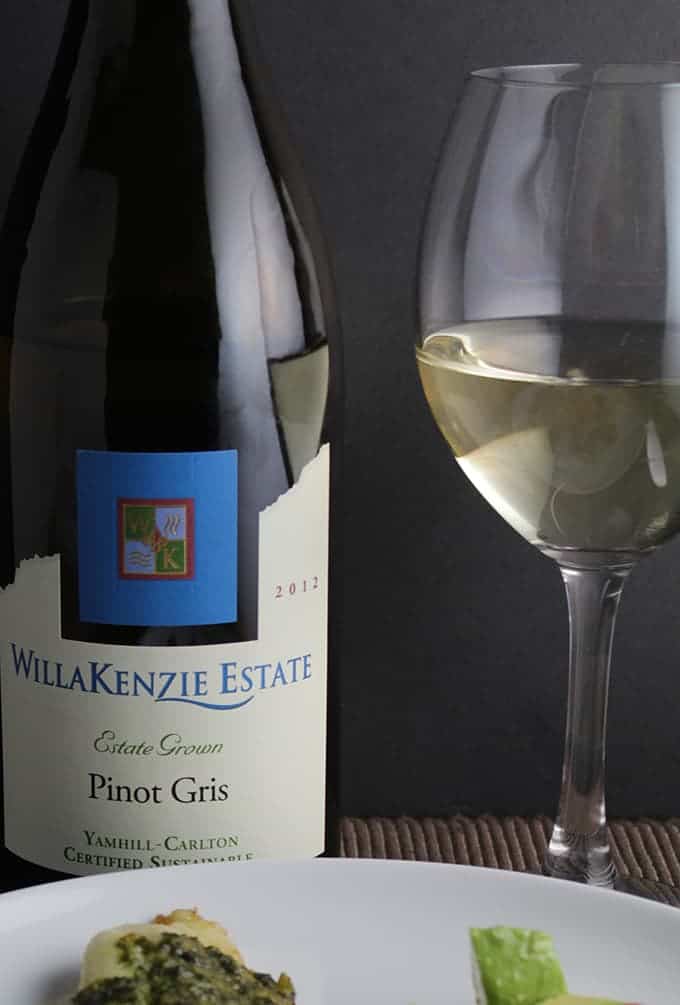 2012 WillaKenzie Pinot Gris from the Willamette Valley in Oregon. I get apple blossoms on the nose of this Pinot Gris, and a taste of lemon and honey. I paired this with tilapia with pesto, as described on my guest post for Whole Foods Real Families. This would be great with other dishes with pesto as well as white fish like tilapia. WillaKenzie also produces some great Pinot Noir, no surprise as the Williamette Valley is my favorite source for American Pinot. Great value for around $20.
2014 Casey Flat Ranch Rosé This rosé is made from Syrah, giving it a great deal of substance and flavor. If you're someone that shies away from rosé thinking they are too soft or don't pack a lot of flavor, give this one a try. Good with grilled swordfish or chicken, and could probably stand up to pork as well. The wine comes from Capay Valley, California, located northeast of Napa. (14.1% alcohol, $18).
2009 Amphora Zinfandel from Dry Creek Valley in Sonoma. Just had to have a zin on this list, as Zinfandel is one of the few wine grapes that can be considered quintessentially American. Amphora has been a zin producer I've gravitated toward lately. This zin has lush fruit–blueberry comes to mind–along with chocolate and cinnamon. Great with grilled meats and thus deserves a spot in our wines for the Fourth post. ($30)
2009 Reininger Carmenere from Seven Hills Vineyard in the Walla Walla Valley, Washington State. This one may be harder to get your hands on than others in this article–only 328 cases produced–but it is a favorite of mind so I wanted to include it in this roundup. Floral nose with a touch of peppermint. Big, juicy taste. I got blackberry fruit and some peppery spice. There's heft to this wine, some ash and leather qualities. If you're looking for an interesting wine to splurge on for the holiday, this could be your pick! The wine was great with our Avocado Chimichurri Beef Tenderloin.  The most recent release, available on the winery website, is the 2012 Carmenere  (14.1% alcohol, $48). The Helix Pomatia red blend is another good choice from Reininger, and easier to get your hands on ($21).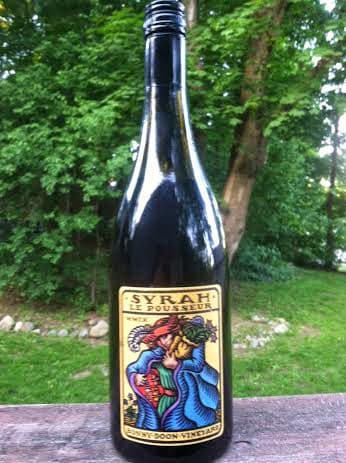 Bonny Doon Le Pousseur Syrah I've enjoyed and blogged about the 2009 and 2010 Le Pousseur from Bonny Doon Vineyard, and now the 2012 is available. I actually wrote about the '09 more recently than the '10, noting that I liked the polish of the older vintage. I got a whiff of a summer meadow on the nose '09, and a taste of supple cherry fruit and a bit of leather. The '09 was paired with grilled pork tenderloin, picking up on winemaker/owner Randall Grahm's suggestion that Le Pousseur goes well with pork. The 2012 Le Pousseur is 13.4% alcohol and $26 from the winery website. I don't believe I've sampled the '12 yet but have found Bonny Doon wines to be of consistent good quality so anticipate I'd like the new vintage, too.
Other ideas: I'll stop at 5 wines to describe in detail, but let me mention a few other recent American favorites before I sign off. Halter Ranch from Paso Robles makes a great Syrah and Cabernet–I paired the Syrah with a tasty grilled tuna dish awhile back. Cass Winery is another great Paso winery, and I especially like their Mourvedre. Hahn Family Wines is one of my favorite sources for great value California wines under $15. I especially like their Pinot Noir and Grenache/Syrah/Mourvedre blend. For more beverage ideas, visit the Tipsy Tuesday Roundup on Grey is the New Black.