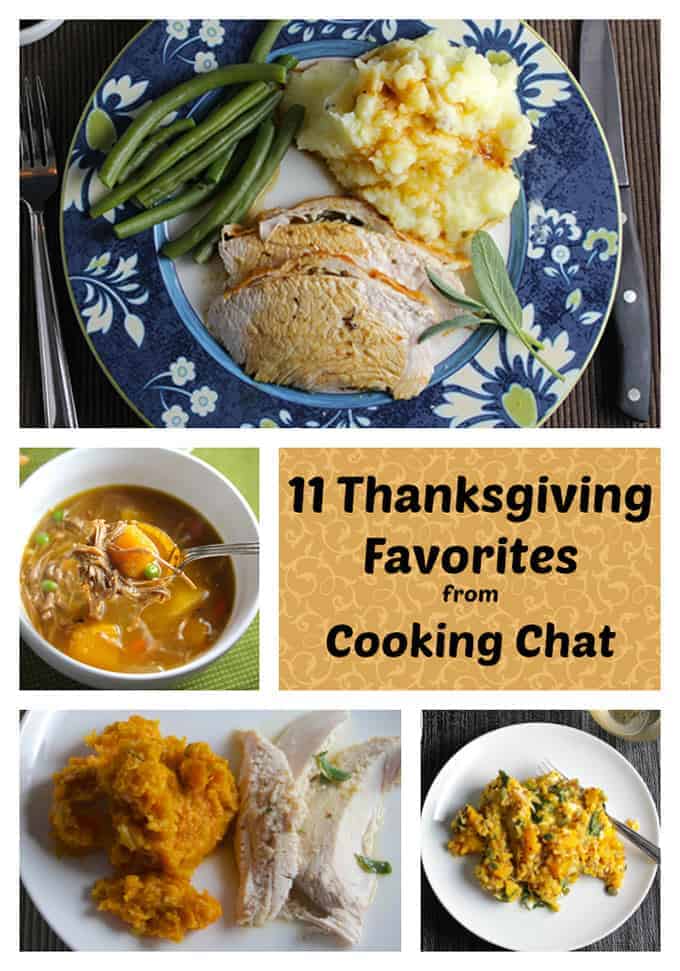 Thanksgiving is one of my favorite holidays. Focused on food and family, what could be better than that? Although we are visitors for the annual Thanksgiving feast, I still have built up a good collection of Favorite Thanksgiving Recipes suitable for the occasion. I'm usually on appetizer duty, so I'm sharing my favorite dips to bring on Thanksgiving, followed by a couple turkey recipes and some side dishes. Of course, it wouldn't be Thanksgiving without the leftovers, and I've got you covered with some good ways to re-purpose your Thanksgiving leftovers. Looking for wine pairing ideas? Check out the 10 Thanksgiving Wine Picks I posted the other day.
I hope you might find some of the recipes helpful, and more importantly, wish you and your family a wonderful Thanksgiving!
Muhamarra Spicy Red Pepper Dip I often get asked to bring a dip for the holidays, and this is one of my go to choices. It's pretty healthy and light, too, so it's a good option to nibble on before loading up the plate with the main course. Though "spicy" is in the title, the spice level is moderate, enough to provide good flavor but not overwhelm.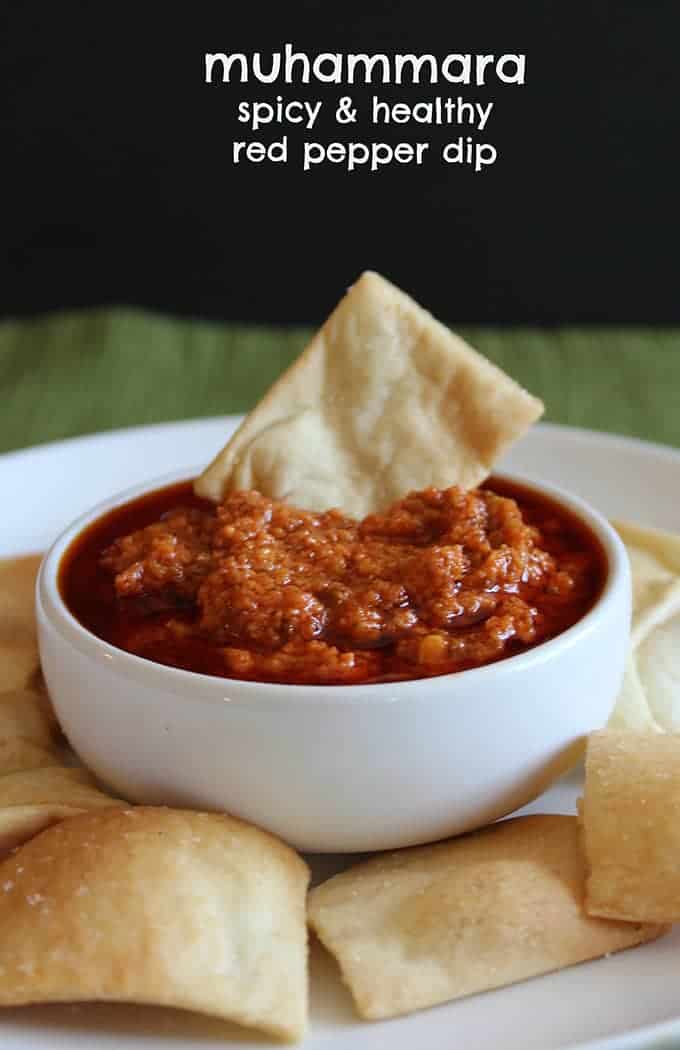 Spicy Green Onion Dip This is another holiday regular for me. The Spicy Green Onion Dip takes under 10 minutes to whip together. How spicy it is depends on how much cayenne you add. Most of my family likes it with a pretty good amount…just be sure to have that drink ready!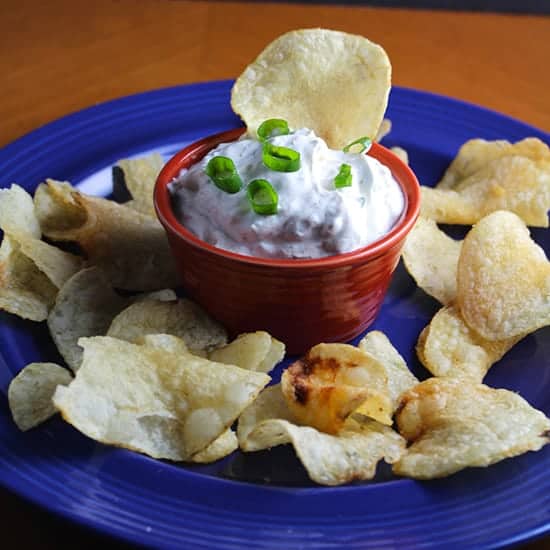 Butternut Squash Soup with Sage and Sautéed Mushrooms If you'd like to serve a soup as a first course for Thanksgiving, give this butternut squash soup a try! It's simple yet elegant, using a quintessential fall vegetable. For some reason, sage is the herb I go to most in the fall, and it's great in this soup.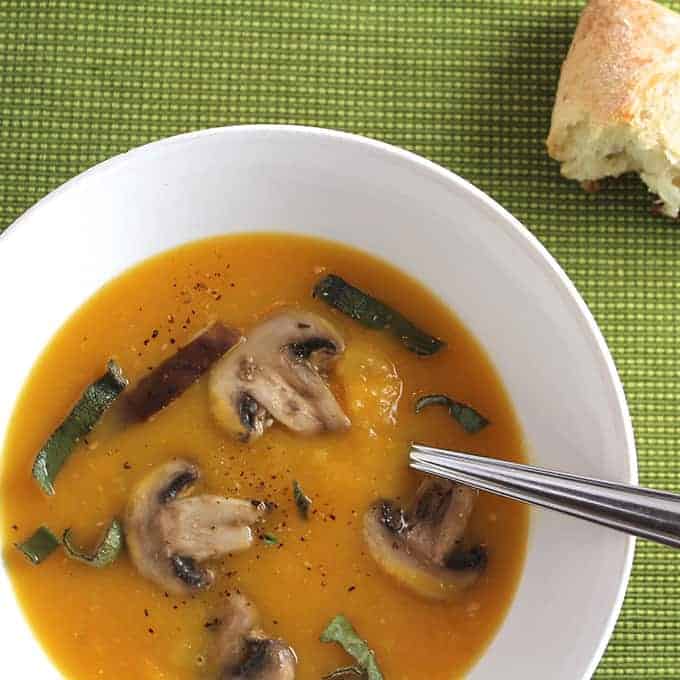 Garrigue Roasted Turkey Breast Flavored with herbs that grow in abundance in the French countryside, this turkey recipe pairs perfectly with a red wine from Languedoc. A turkey breast can be a good option for a smaller Thanksgiving gathering, too.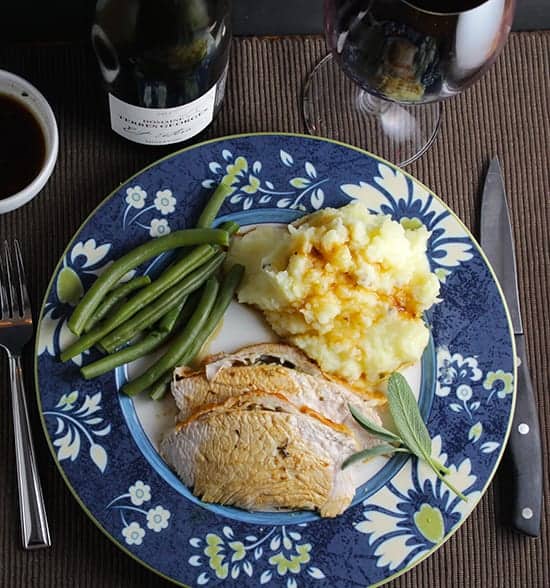 Roasted Turkey with Garlic Herb Butter If you want my version of how to cook a full turkey, this is it. It was my first time cooking a full Thanksgiving style turkey, and it came out great!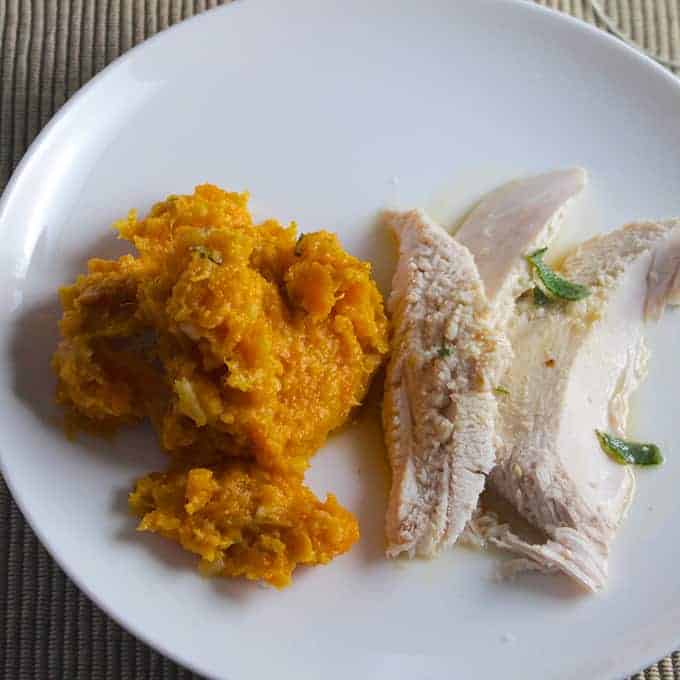 Sweet Potatoes with Cumin Sage Butter I love mashed potatoes on Thanksgiving, but have to say this sweet potato recipe is my favorite side dish. Shown above alongside Herb Roasted Turkey. Want some more ideas for sides? Last year I put together this 12 Creative Thanksgiving Sides roundup.
Butternut Squash and Quinoa Casserole Here's a hearty and healthy side featuring quinoa along with squash. A nice change of pace, and if you have a vegetarian at the table, they could enjoy this as a main dish given the protein in quinoa.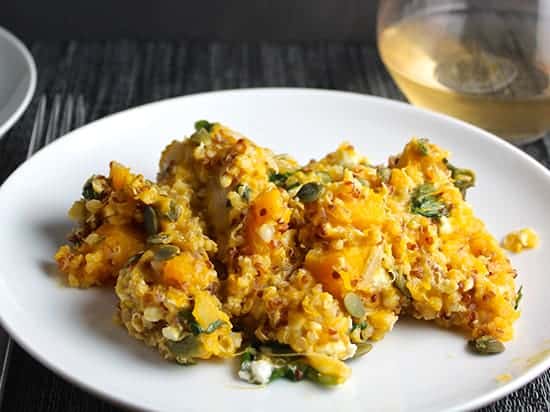 Turkey and Butternut Squash Stew Here's a delicious stew to make with leftover turkey. Really use up that turkey by making your own stock!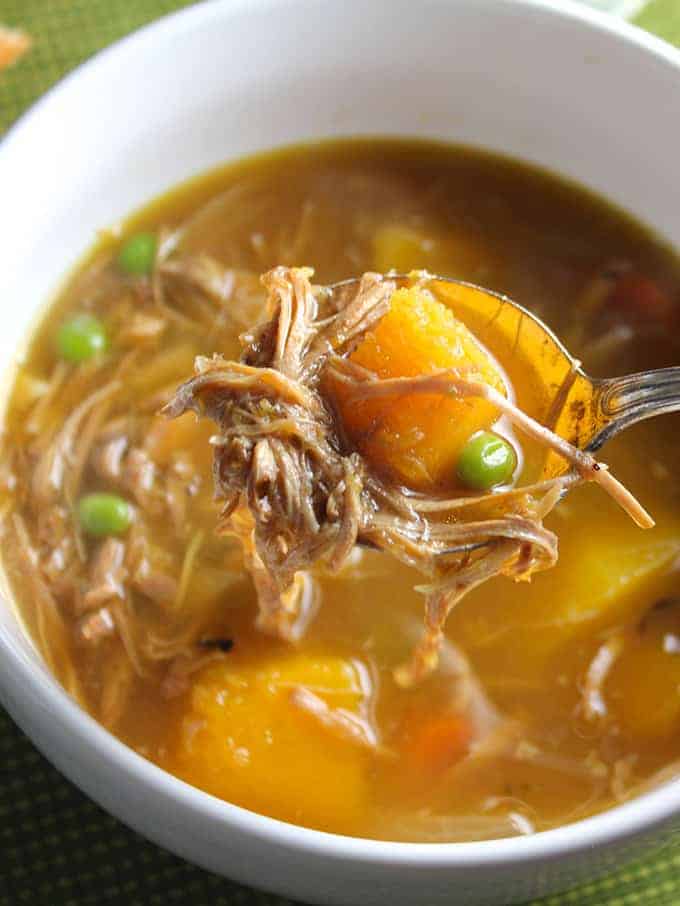 Orzo with Leftover Turkey and Sweet Potatoes My latest tasty way to repurpose leftover turkey! I cooked some sweet potatoes for the dish, but it would be doubly good use of leftovers if you had some sweet potatoes to use up, too.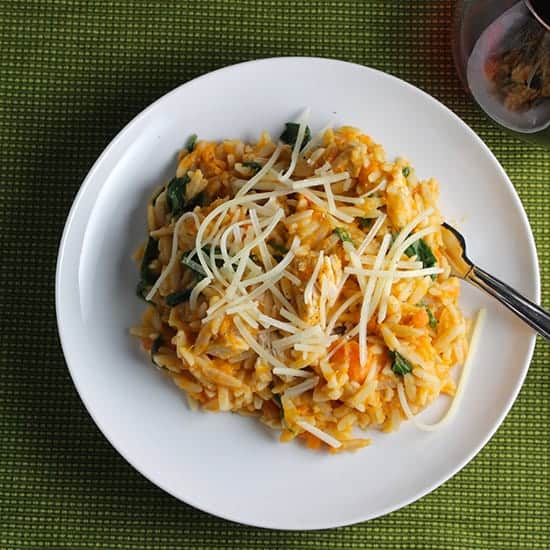 Festive Fall Fettuccine Most Thanksgiving leftover recipes tend to focus on the turkey. Well, if it's leftover turnip you happen to have, turn it into a creamy sauce for this Festive Fall Fettuccine!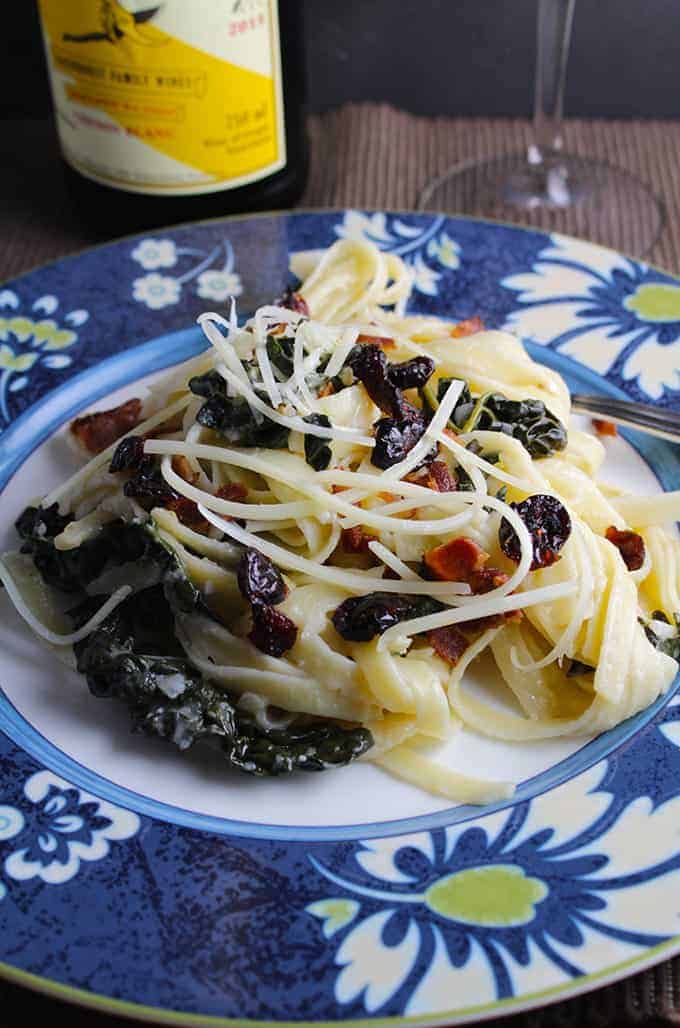 Pumpkin Stickie with Dessert Wine Got to have dessert to round out the Thanksgiving feast, right? Well, I don't make many desserts, so I'm going to share this one from Martin's ENOFYLZ blog. It sounds delicious and perfect for the season, and comes with a dessert wine recommendation…another good reason to feature it in this roundup!