Last Updated on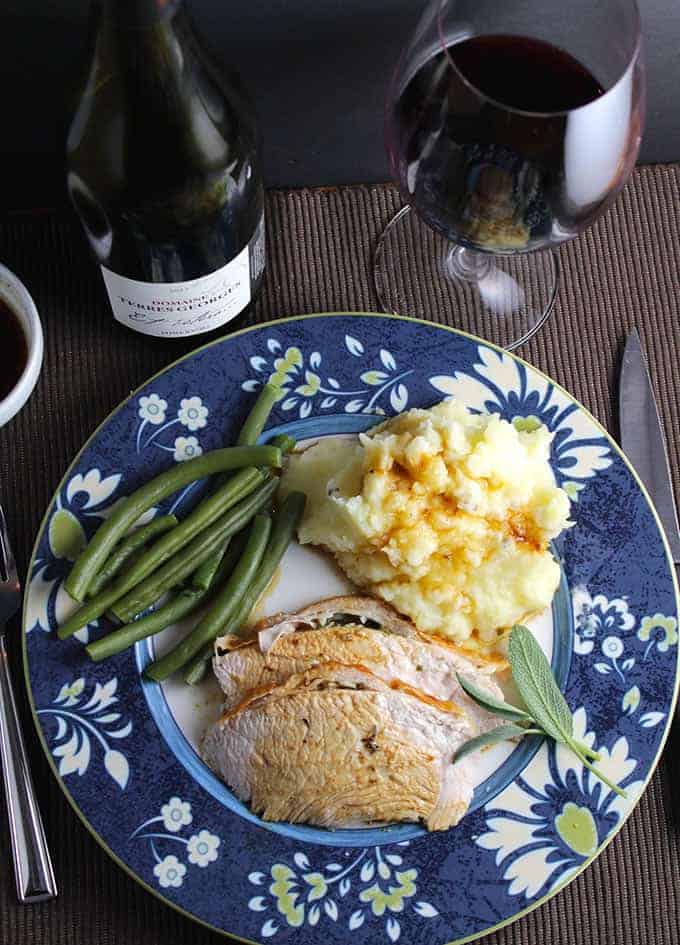 My father continues to be the one cooking our Thanksgiving meal & we visit other relatives for Christmas. So my holiday cooking is usually limited to an appetizer or two; therefore I'm happy to feature a guest post on preparing food for the holidays from Cindy Cullen that provides tips for tomorrow or the other holidays ahead.
It's here again, that time of the year when friends and family gather around and when food is plentiful. There's a certain pleasure in cooking for the holidays because the food is so delicious and you enjoy the time spent with the people closest to you. However, just to ensure that you don't mess up or run into unexpected troubles when preparing food during the holidays, here's what you need to do:
Plan ahead:

Don't go out on Thanksgiving Day or a few days before to buy your turkey and all the other ingredients you need for dinner. Rather, plan ahead, make a list of all that you'll need, and stock up much earlier. This way, you avoid last minute glitches and frenzied trips to the store to buy what you've forgotten.

Don't go all out on the rich food:

Holidays are a time when people think it's ok to indulge their taste buds; however, make a conscious choice this year to avoid gorging on rich food that does nothing whatsoever for your health and brings about a host of problems. Even if your family demands the food and you cannot keep temptation at bay, limit them to smaller portions (try smaller plates). Also, clean all your food thoroughly to prevent food-related infections.

Include healthier alternatives to traditional food:

Cook all the traditional dishes, but try to include healthier ingredients in them – for example, you could avoid using turkey drippings for your gravy and switch to a vegetable or mushroom base instead. It doesn't make much of a difference and it's a much healthier option. Experiment with other ingredients that don't detract from the holiday spirit, yet add a boost to your health. The holidays are a time when you want your family to be healthy and safe, not making trips to the emergency room because they've over-indulged and risked flaring up their health problems.

Ask friends and family to pitch in:

If you're playing the host and feeling overwhelmed by all the work that holiday food involves, ask your friends and family to pitch in and lend you a hand with the dishes. They can each bring one item, and you can be in charge of the main dish and the entertainment for the day. Make separate plans for the children in the party and ask their parents about their food preferences beforehand (or ask them to bring these dishes). Don't take on more than you can do just because it's the holidays.

Come up with a plan for the leftovers:

And finally, unless you're an expert at figuring out the exact amount of food for all your guests, you must have a plan for the leftovers. Send food home with your guests, wrap up some turkey and put it aside in your refrigerator for a few sandwiches later in the week, or give the food to the homeless if you're so inclined. Whatever you plan to do with the leftovers, ensure that you have the necessary containers and storage materials on hand.
The holidays are a joyous occasion – so cook your way to a fabulous and fun-filled time with the people who mean the most to you.
Guest Contributor By-line
:
This guest post is contributed by Cindy Cullen, she writes on the topic of
culinary art colleges
. She welcomes your comments at her email id: cindycullen84 <@>gmailcom.