I love exploring wines from around the world, but American wines for the Fourth of July seems like a good idea for the holiday. So today I am once again sharing some of the best American wines I've enjoyed recently that would be great choices to enjoy on Independence Day. This American Wines for the Fourth post is an update of a similar article published here in 2015.

2013 Mountain View Pinot Noir ($40, 13.9% ABV) Grapes sourced from Natural Bridges Vineyard in the Santa Cruz Mountains. Lush nose, raspberry fruit with hints of chocolate. Velvety finish. Definitely a great wine. Try it with chicken or salmon from the grill–maybe this Grilled Salmon with Mushroom Sauce? Mountain View Wines also has a pretty good Zinfandel that comes in at about half the price of the Pinot.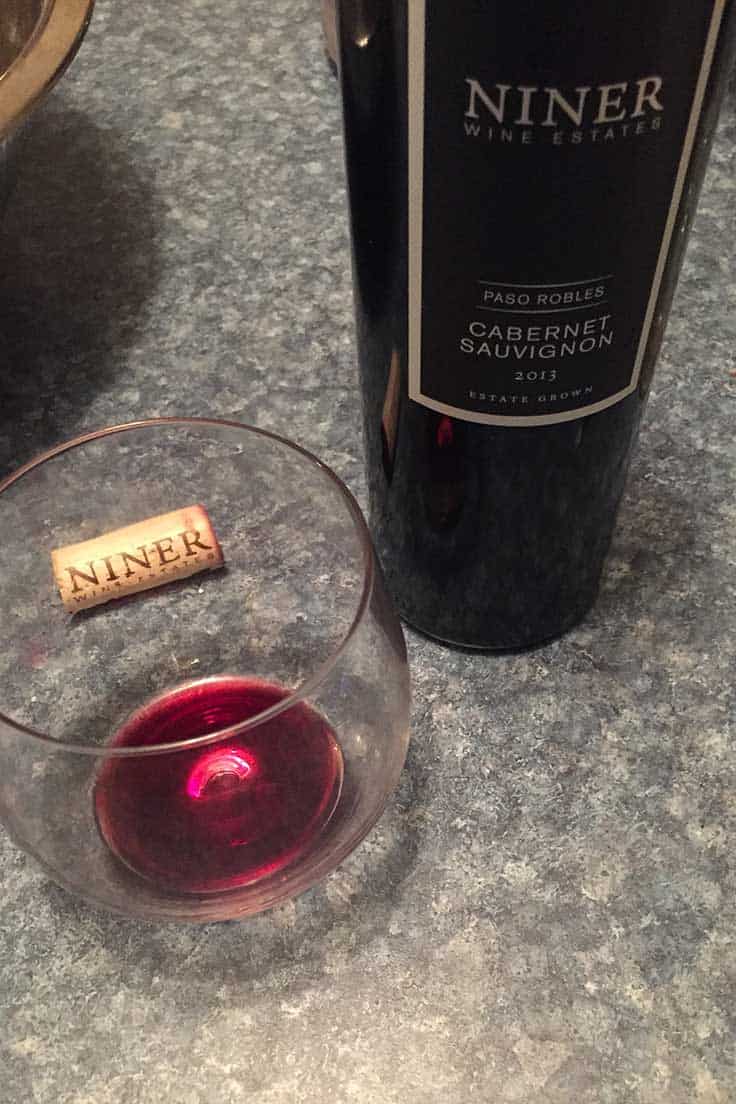 2013 Niner Cabernet Sauvignon ($34 , 14.3% ABV) from Paso Robles is definitely a good partner for your grilled steak. This cab has 5% Petit Verdot blended with the cab. The Niner Cab has a big violet nose. Lush cherry fruit and velvety mouthfeel.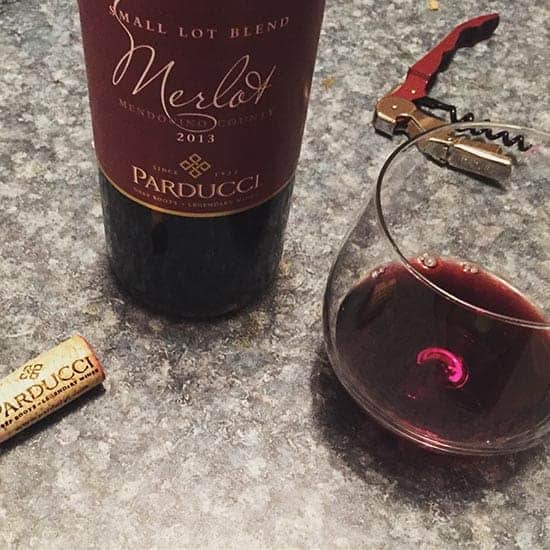 2013 Parducci Merlot ($12, 13.5 % ABV) This Merlot from California's Mendocino County has notes of vanilla on the nose, and ripe cherry fruit taste. OK, this is a repeat from our June Wine Values post, but it's worth repeating as latelywe have been enjoying a mixed case from the sustainable Parducci Winery. They also have a good Cabernet Sauvignon and Pinot Gris that came in the mixed case we got.
2016 Taft Street Sauvignon Blanc ($18, 14.1% ABV) I just picked up another bottle of the Taft Street Sauvignon Blanc yesterday, which reminds me that this is a good go-to wine when you are looking for a crisp white. And that definitely is fairly often in the summer time, so needs to be featured in this American wine for the fourth post.. Taft Street Winery, located in Sonoma County, also has a good, reasonably priced Pinot Noir. This Sauv Blanc is delicious with Classic Basil Pesto, as shown above.
2016 Flora Springs Family Select Chardonnay ($35, 14% ABV) I start going for whites more frequently in the summer time. While I like to try a wide variety of whites, I do enjoy a good Chardonnay. My American Chardonnay pick for the 4th is the 2016 Flora Springs Family Select Chardonnay.  This wine is sourced from sustainably farmed vineyards in Oakville, Oak Knoll District and Carneros, three Napa Valley appellations. Lemon on the nose, peach fruit and notes of stone. We enjoyed this with some swordfish with kale pesto. Clos Pegase is another favorite producer of American Chardonnay you might consider for the fourth. This bottle was sent as a courtesy sample from the winery.
I realized after pulling together our recent favorite American wine for the Fourth of July that all of these picks are from California. The last time I pulled together a similar list, we included a Pinot Gris from WillaKenzie in Oregon, and a Reininger Carmenere from Washington State. I'm sure the newer versions of those wines would make for good options.
How about you? Do you have a favorite American wine for the Fourth of July you would recommend? Whatever is in your glass, I hope that you have a wonderful holiday!