Chardonnay Day will be observed on May 25, 2017. Just in time for #ChardonnayDay, we bring you our Chardonnay Day Picks. While I like to sample a wide range of wines, a good bottle of Chardonnay is always appreciated in our house. Here are four favorites you can enjoy for Chardonnay Day, or any other occasion when the mood strikes you. Full Disclosure: several of the bottles were sent as complimentary samples from the winery. As always, I only recommend bottles I have evaluated as being very high quality wines.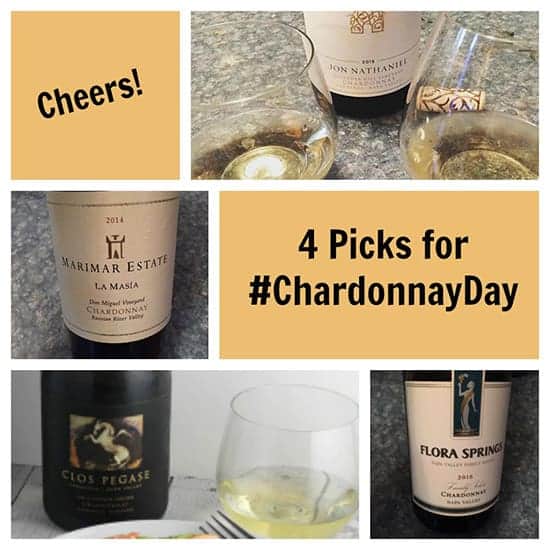 2015 Jon Nathaniel Wines Lavender Hill Vineyard Chardonnay ($50, 14.4% ABV) This Chardonnay is produced in one of the coolest temperature sites in the Carneros region of Napa Valley. I get hibiscus on the nose. Taste of lemon and cream, with some mineral notes. The winery tasting notes mention crème brulee, which is a good way to describe the creaminess I noted. The Lavender Hill Vineyard Chardonnay is a very small production wine, just 185 cases produced. Definitely a tasty way to lead off our Chardonnay Day Picks! For more on the winery, visit the Jon Nathaniel Wines website. This bottle was sent as a courtesy sample from the winery.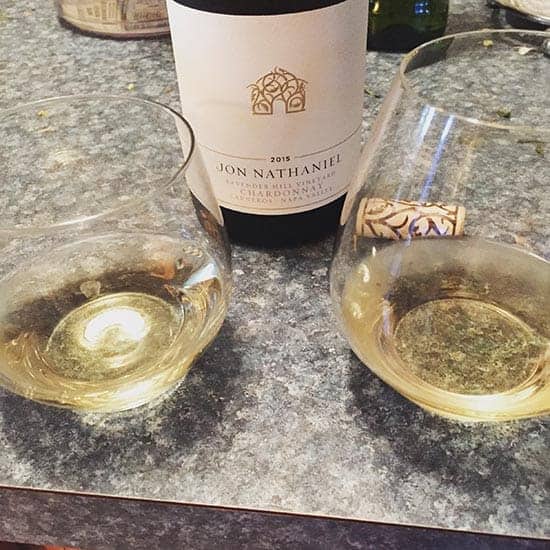 2016 Flora Springs Family Select Chardonnay ($35, 14% ABV) This wine is sourced from sustainably farmed vineyards in Oakville, Oak Knoll District and Carneros, three Napa Valley appellations. Lemon on the nose, peach fruit and notes of stone. We enjoyed this with some swordfish with kale pesto, and would certainly be another great wine to enjoy on #ChardonnayDay. This bottle was sent as a courtesy sample from the winery.
2014 Marimar Estate La Masia Chardonnay ($39 , 13.5% ABV) This is the one Chardonnay Day pick that hails from Sonoma rather than the Napa. Sonoma's Russian River Valley is one of my favorite sources for Chardonnay, so it's no surprise I really enjoyed this bottle. We sampled the La Masia Chardonnay at the semi-annual Grand Pairing hosted by Pairings Wine & Food, which means we picked this out as a favorite of the 25+ wines we sampled that day. I don't seem to have saved notes on this one, but I recall it was flavorful yet nuanced, and deserving of a spot on our Chardonnay Day Picks post.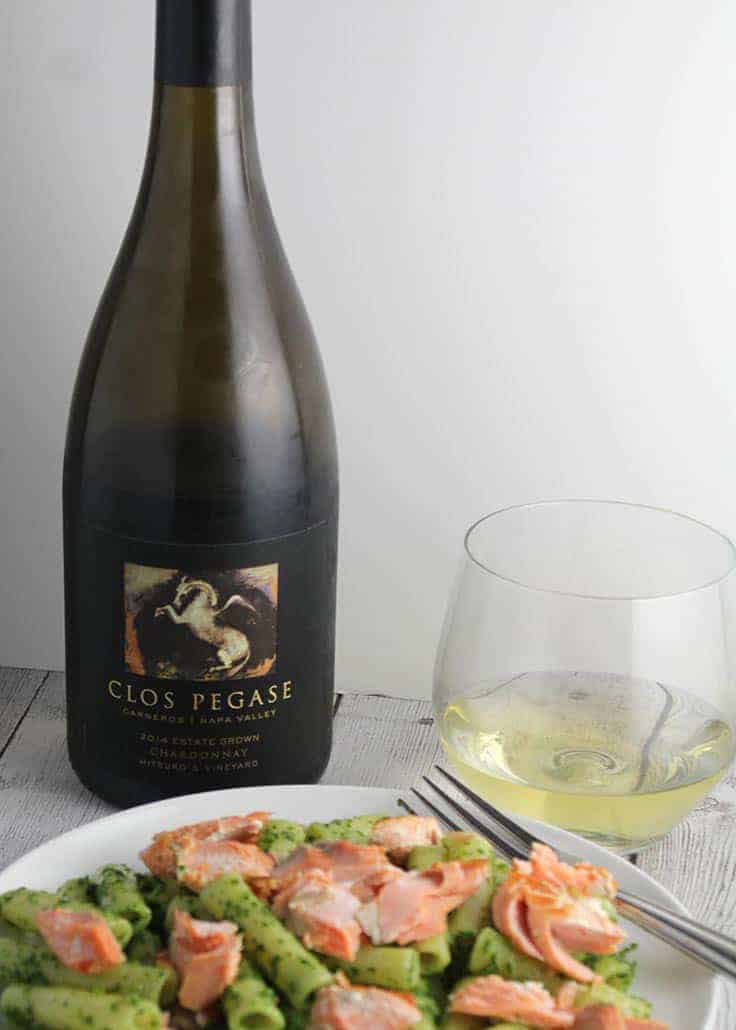 2014 Clos Pegase Mitsuko's Vineyard Chardonnay ($30, 14.1%) I previously wrote about this Chardonnay from Clos Pegase when I paired it with our Ziti with Salmon and Kale Pesto recipe.  It's worth mentioning as part of our Chardonnay Day Picks. I noted a pleasant, light herbal quality to the nose of the Clos Pegase Chard. Light butterscotch and lemon taste, another great option for #ChardonnayDay or summer sipping. This bottle was sent as a courtesy sample from the winery.