Last Updated on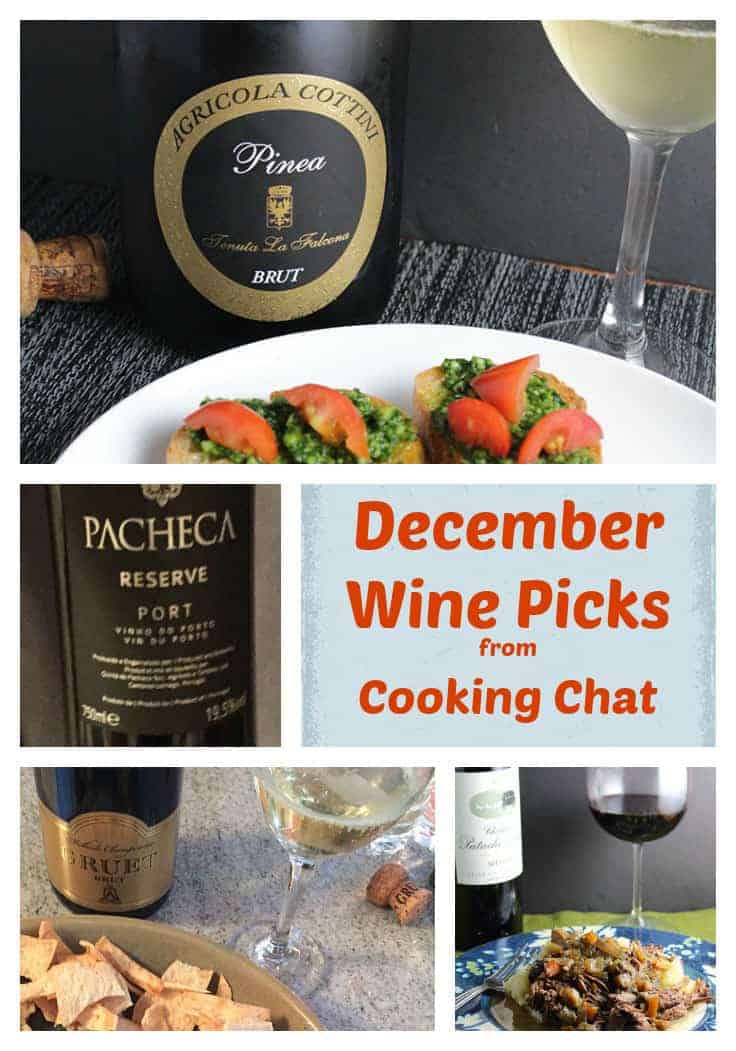 December brings plenty of occasions to open a nice bottle of wine. So our December wine picks focus on wine that would be fit for a festive occasion, be it a holiday party or a special meal. We start out with some bubbly, then go to a good white wine to pair with turkey, followed by some big red wines. Save room for dessert! We found a tasty port to wrap up this month's Cooking Chat wine picks.
Agricola Cottini Tenuta La Falcona Pinea Brut Sparkling Wine (12% ABV) This is a wonderful sparkling wine from Italy's Valpolicella region. Made from 50% Pinot Bianco and 50% Chardonnay. Subtle nose of soapstone, taste of lemon, soft refined bubbles and a clean finish. Went well with Kale Pesto Crostini. I'm going to need to dig more for the price, but it was pretty reasonable, as I recall.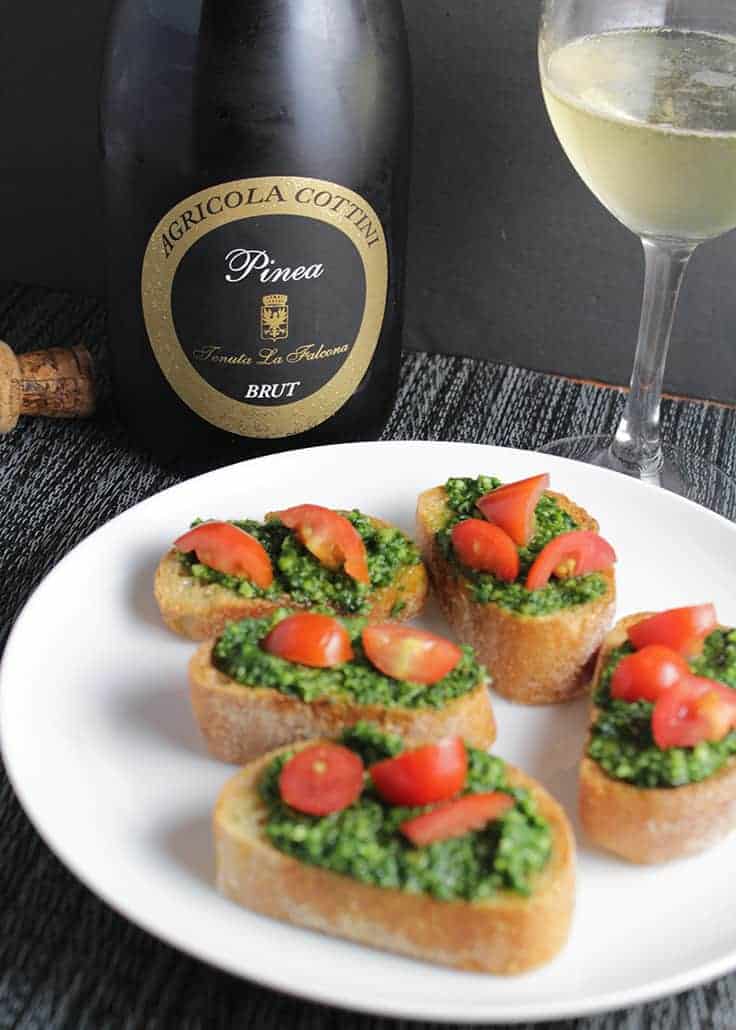 Gruet Brut Methode Champenoise ($17, 12% ABV) This sparkling wine from New Mexico is an affordable alternative to Champagne. This one is quite dry. We had this with appetizers on Thanksgiving. It worked fairly well with the Muhammara dip shown below, but was best with the sharp cheddar and Gruyere cheese. When checking some info on this I noticed it was available on Amazon, so will provide my affiliate link for Gruet Brut.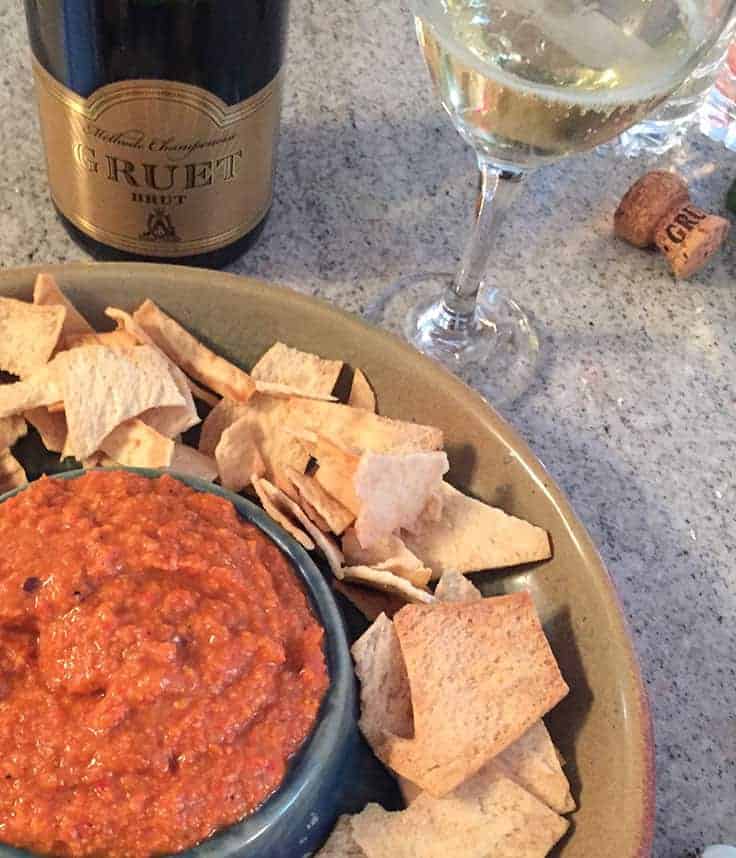 Before we move off the topic of sparkling wine, did you know a simple little Champagne Bottle Stopper  will keep those bubbles in pretty good shape overnight? We will now open a bottle, and save enough to have another glass the next day. Serving up my Amazon affiliate link for this handy product in case you'd like to grab one.
2011 Royal Tokaji Furmint ($20, 14% ABV) I've been going for Pinot Noir most Thanksgivings, but decided to experiment this year…glad I did! This white wine from Hungary was great with the turkey. I get stone on the nose and a smoky fruit quality that worked nicely with the gravy. If you have turkey for Christmas like we do, give this a try! Or keep it in mind for Thanksgiving 2016.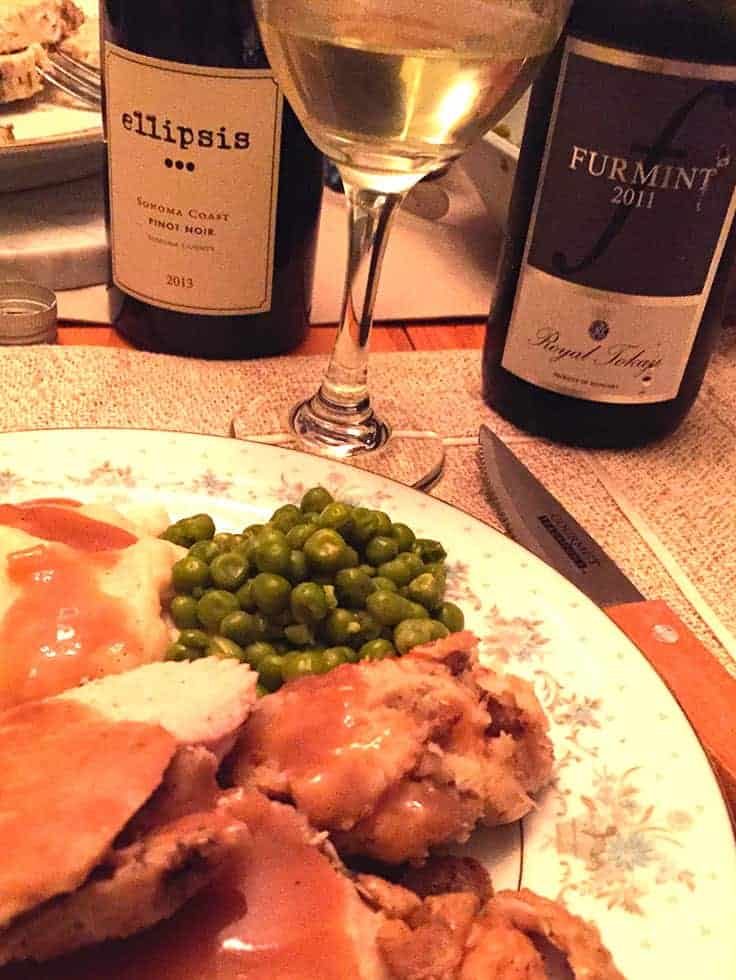 2005 Sullivan Vineyards Napa Valley Cabernet Sauvignon ($60, 14.2% ABV) I had a chance to sample this along with two other Napa cabs at the same price point. Pairings Wine and Food had a good deal on them; I'm listing the regular price.  I chose this bottle because though it is still a big red wine, I liked the complexity and finish on this one. I look forward to opening it with a special meal soon!
2010 Chateau Patache d'Aux Cru Bourgeois ($26, 13% ABV) Light pine on the nose, cherry fruit and good structure, with a little spice on the finish. Cab based blend from the Left Bank. Shows you don't have to break the bank for a good Bordeaux! Excellent paired with our Bordeaux Braised Beef.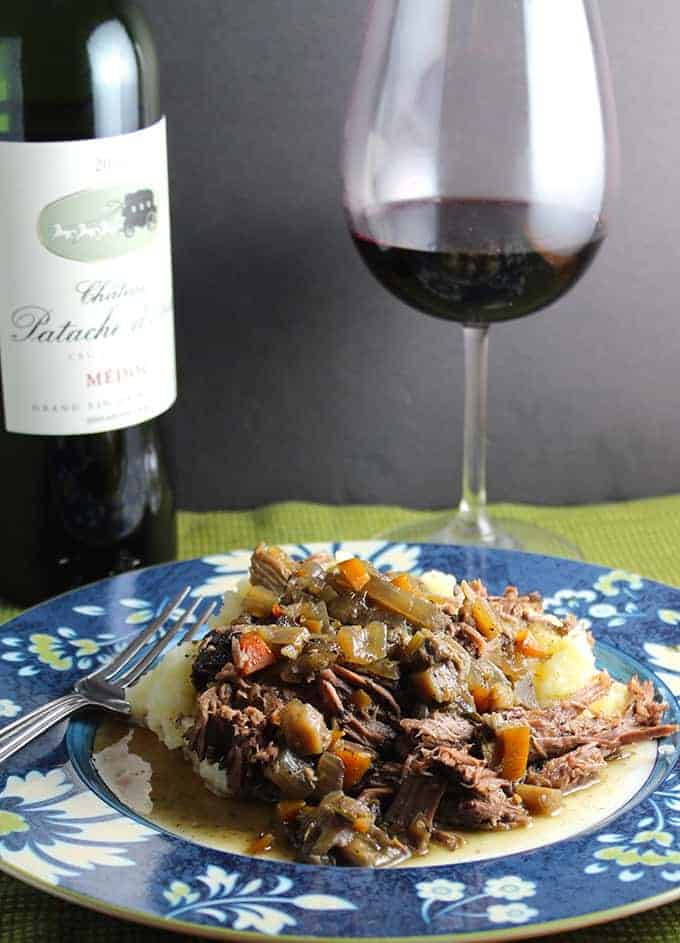 2013 Santo Stefano Montepulciano d'Abruzzo  ($20, 13.5% ABV) A delicious, full bodied Italian red wine. Berry fruit and a touch of chocolate. I had it with a pasta dish; guessing it would be great with pizza, too.
2011 J.L. Chave Silene Crozes-Hermitage ($28, 13% ABV) This big, Syrah based red wine from the Northern Rhone is a good companion for hearty meat dishes. We enjoyed it with the Spiced Ribeye Roast with Caramelized Onions.
Pacheca Reserve Port ($28, 19.5% ABV) I don't have port too often, but on occasion it can be a nice finish to a meal! Particularly during the chilly weather around holiday season, a good port can hit the spot. I get taste of caramel and dried fruit, and a nice smooth finish on this one. A tasty way to finish off our December wine picks!