OK, we're well into the second week of the Olympics now, so it's about time I posted with an Olympic theme. There are a lot of healthy recipes here on Cooking Chat, but I can't quite claim any of these dishes to be a favorite food of an Olympic champion. I don't have a single Brazilian recipe here, so there goes that angle. But maybe I can still award some medals.
Today we will do our own little medal ceremony and award gold medals to some of the top wines we have tried recently. Our gold medal wines haven't necessarily gone through rigorous competition to get this honor; rather, they are simply some great wines I have had the pleasure to come across.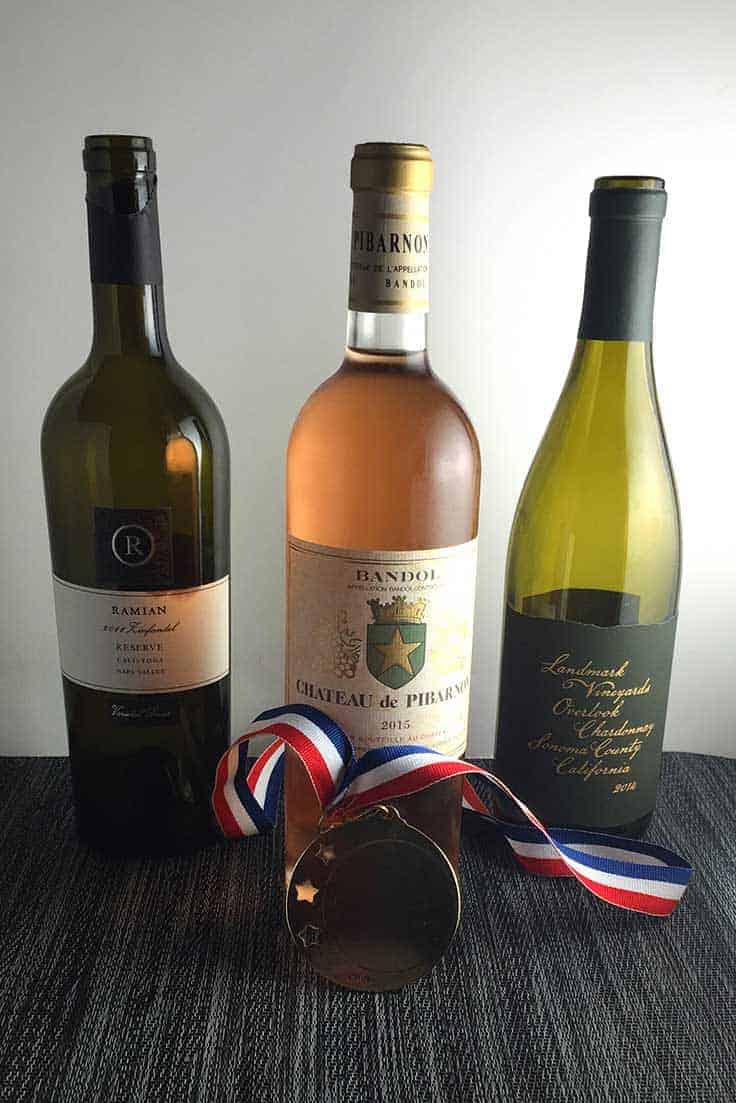 Oh yes, this is just a virtual award, wineries mentioned here shouldn't go looking for a medal in the mail. My 11 year old wouldn't appreciate it if his baseball medals went missing!
There are some parallels between Olympic athletes and great wines. Though some regions might have exclusive reputations, great wines come from all over the world. Anyone that has visited a winery or spoken to a winemaker certainly knows that it takes years of hard work to produce a great wine. And yes, there is training involved. "Proper training of young vines is essential for the establishment of a successful vineyard," explains this post from Agriculture Victoria.
You would certainly do well to watch the Olympics while sipping on any of our Cooking Chat Gold Medal Wines! On with the list…
2013 Anaba Pinot Noir ($36, 14.1 % ABV) We'll start our gold medal wines post off with a delicious Pinot from the Sonoma Coast. Violet on the nose. Sweet cherry fruit, supple mouthfeel. Perfect paired with our Grilled Salmon with Mushroom Sauce.  I received a complimentary bottle of this wine to sample.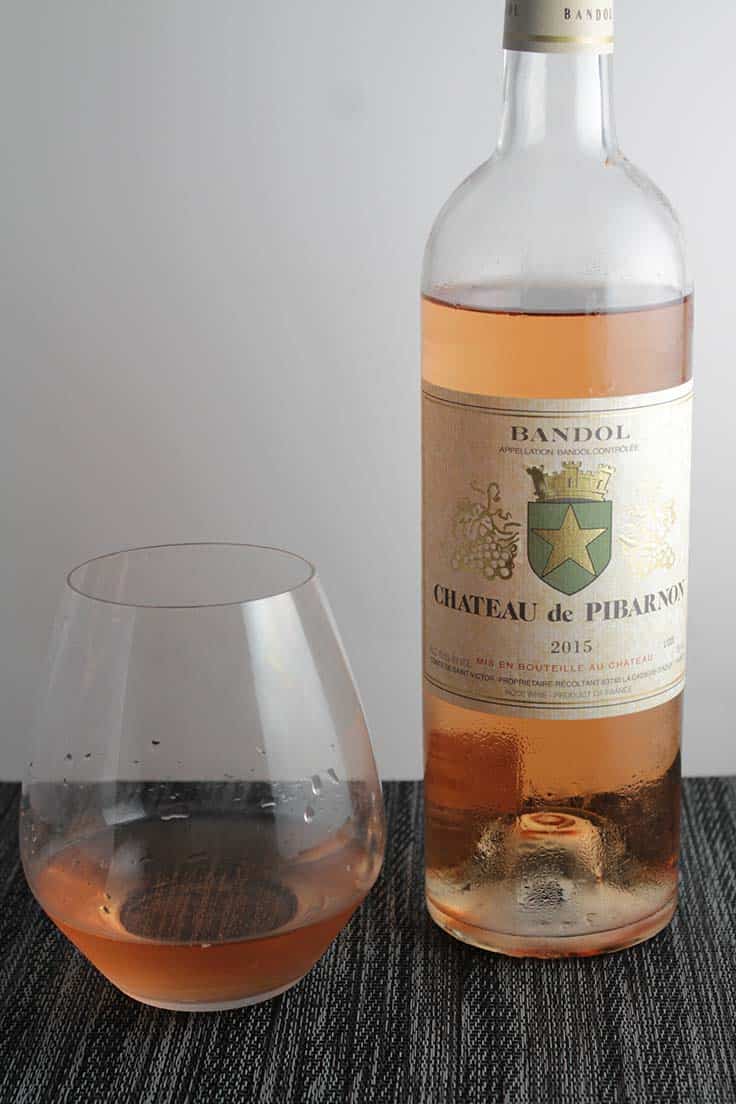 2015 Chateau de Pibarnon Bandol Rosé ($38, 13.5% ABV) I've enjoyed some good rosé this summer, this Bandol Rosé stands out. We tend to associate rosé with simple summer sipping, but roses from the Bandol region in Southern France tend to be serious wines. I had a chance to join some fellow wine club members to taste this bottle from Chateau de Pibarnon along with another 2015 Bandol from Domaine de Cagueloup. We also got to sample a 2003 rosé from the same Chateau, which was pretty interesting–the older rosé started taking on characteristics of a dry sherry. I give the slight edge to the 2015 Chateau de Pibarnon for the medal because it seemed to be the better companion for food. I noted the food friendliness of the 2015 Chateau de Pibarnon when sampling it, and it turned out to pair perfectly with our simple Grilled Swordfish recipe.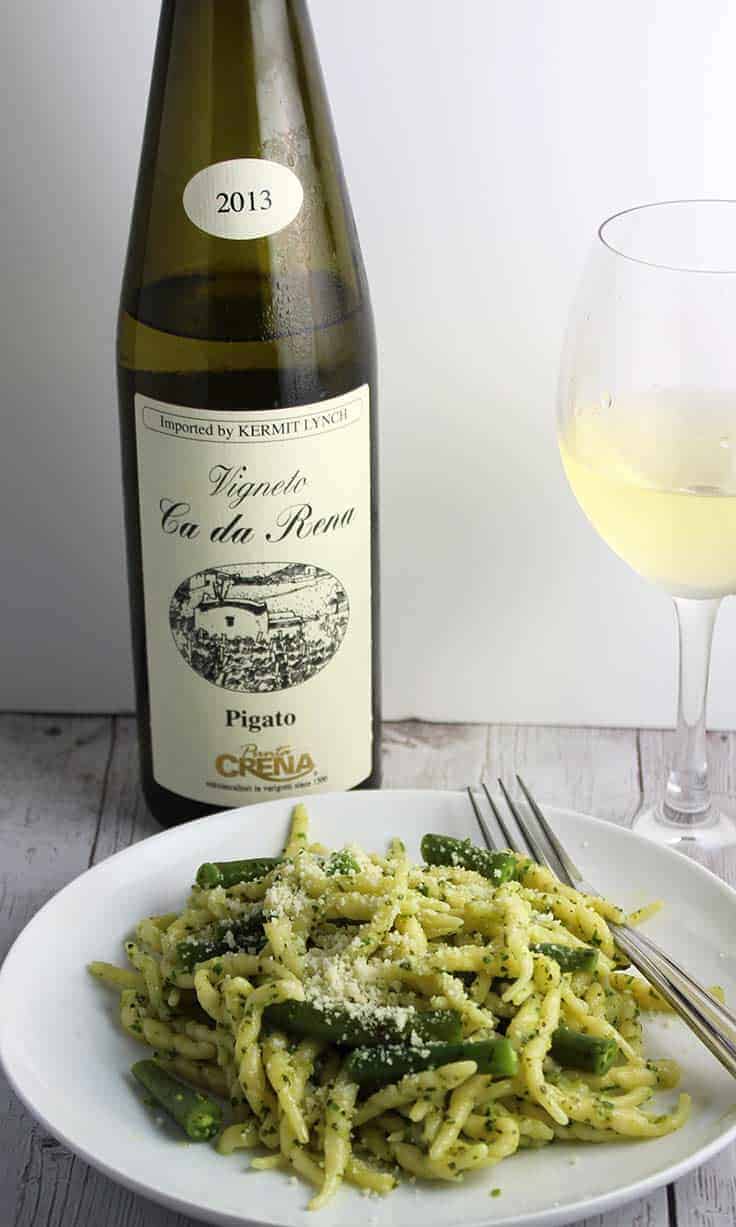 Earlier this summer we paired 2013 Punta Crena Vigneto Ca' da Rena ($27, 12.5% ABV) with Ligurian Pesto Pasta,  a combination that certainly warrants gold in the synchronized wine and food pairing category. Trofie pasta popular in Liguria tossed with classic basil pesto Genovese pairs perfectly with the crisp white Pigato wine from the small Ligurian seaside village of Varigotti. I get a fresh ocean breeze on the nose. Lemon fruit taste, with notes of salinity and crushed clamshell. Great summer wine!
2011 Ramian Reserve Zinfandel ($64, 14.8% ABV) I enjoyed this big Zinfandel from the Calistoga appellation in Napa along with a grilled steak for Father's Day. I didn't get tasting notes down but I saved the bottle with a note to include it in my next post highlighting favorite wine finds…so here it is!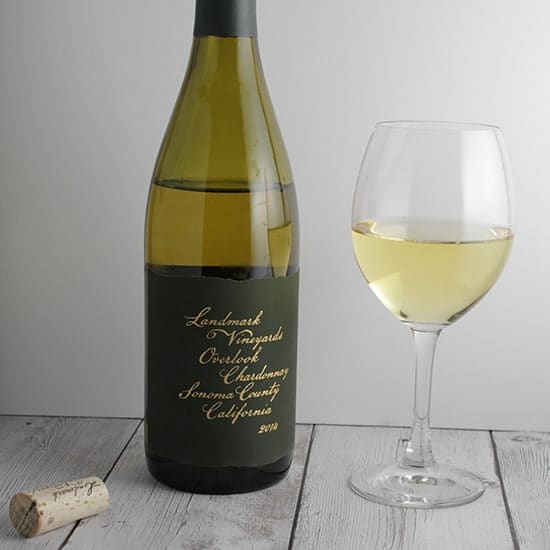 2014 Landmark Vineyards Overlook Chardonnay ($25, 14.2% ABV) I got honey and flintiness on the nose of this Chard from Sonoma County. Pear fruit, hone and a touch of stone taste. A good example of a subtle, complex Chardonnay from California. We had to pick a gold colored wine for our gold medal wines article! Was excellent with some simple sautéed shrimp. I received a complimentary bottle of this wine to sample.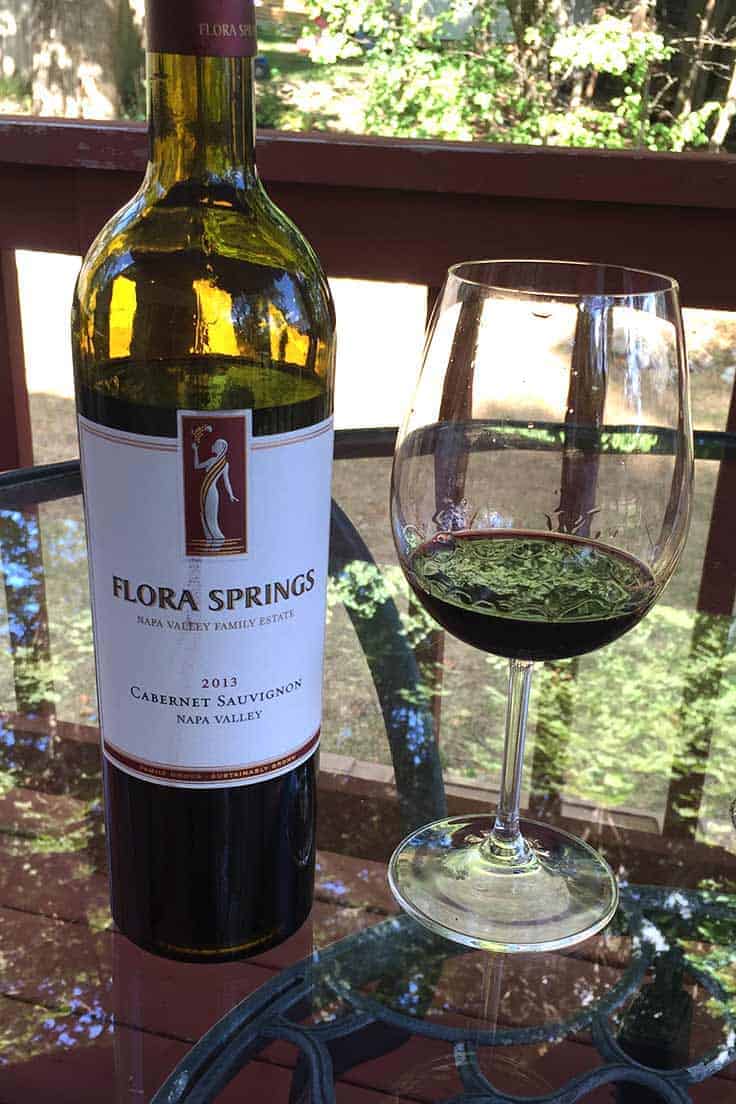 2013 Flora Springs Cabernet Sauvignon ($40, 14.2% ABV) Jammy nose. Taste of blackberry and cherry fruit along with leather and oak. After doing an initial tasting, I kept the bottle open for about two hours before serving it with our pork tenderloin tacos. It really opened up nicely and showed a wonderful long finish.  I received a complimentary bottle of this wine to sample.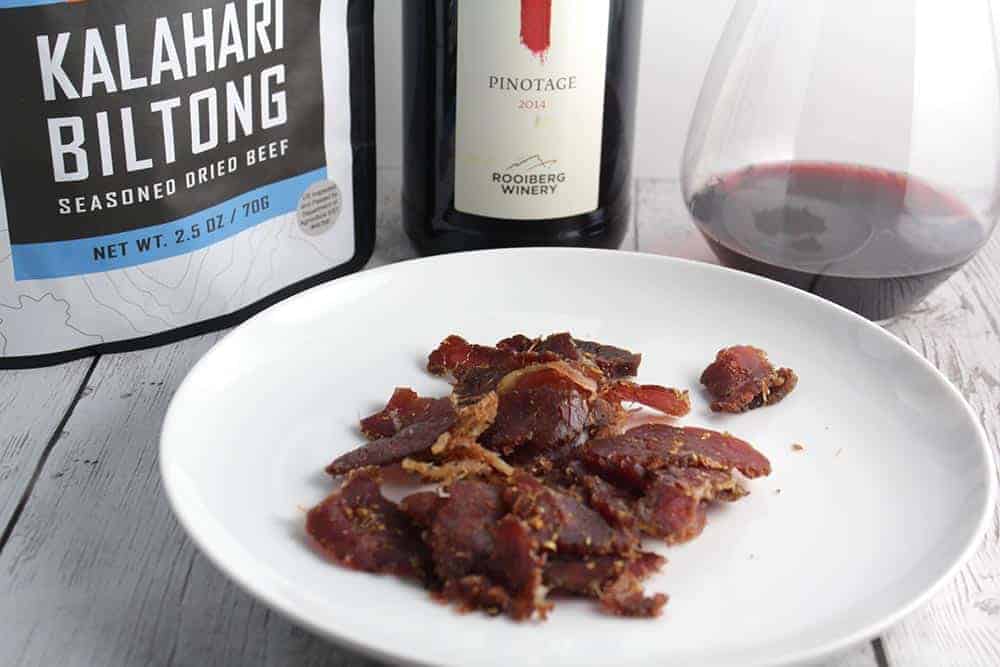 2014 Rooiberg Winery Pinotage ($12, 14% ABV) This Pinotage makes the Gold Medal Wines list for two reason. First, picking a wine from from South Africa rounds out the international flavor of the list. Second, this is a great wine for the price, so let's I'll give this a gold medal for the value wine event. This was delicious paired with South African cured beef called biltong, as well as with our Turmeric Spiced Steak.