Last Updated on
A collection of some great grilled fish recipes from Cooking Chat and talented food bloggers around the web!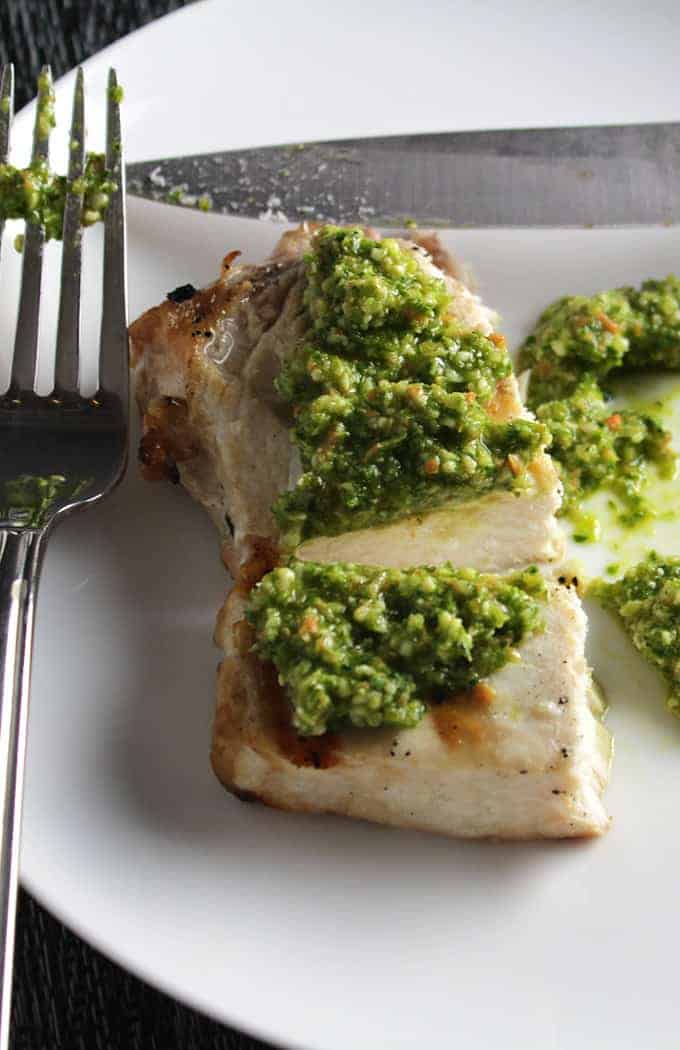 Sure, there will be plenty of burgers and steaks on our grill throughout the summer. But as we get ready for Fourth of July weekend and all the grilling involved, I thought it would be a good time to showcase some great grilled fish recipes to inspire some healthy and tasty grilling. So today I'm happy to bring you 16 Great Grilled Fish Recipes, combining some of my favorites from Cooking Chat and creative ideas from my fellow bloggers. Click the recipe title or the image to get over to the original recipe posts. Happy 4th!
Grilled Tuna with Mediterranean Yogurt Sauce Renee from Magnolia Days is expanding her grilling repertoire this summer, and reached back to some good memories to create this tasty tuna.
Grilled Tuna with Eggplant and Peppers I came up with this recipe seeking to show that a fish dish could get paired with a big, bold red wine. Mission accomplish, as the meaty tuna and spicy grilled peppers were a great match for the Syrah we served.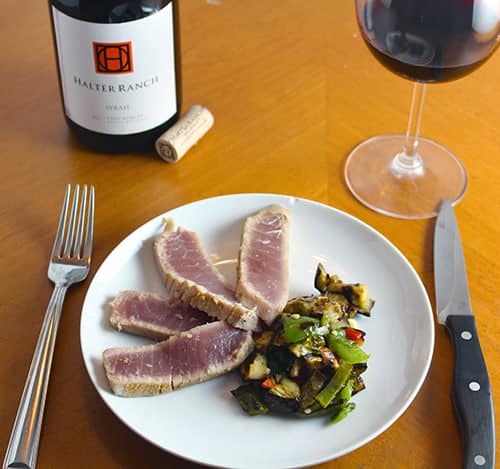 Tropical Shrimp Kabobs For someone reason, I haven't gotten into grilling with skewers, so I turned to Cindy's Recipes and Writings for this shrimp with its tropical flavors.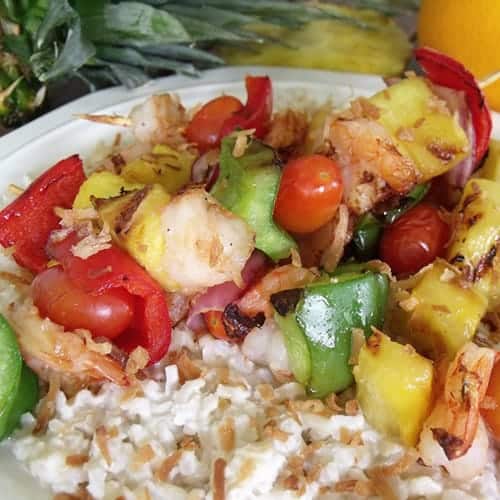 Simple Grilled Shrimp This one is a favorite in our house. It was even requested by our son to be on the menu for his 9th birthday last summer! We grownups enjoyed it served with a Pouilly-Fumé.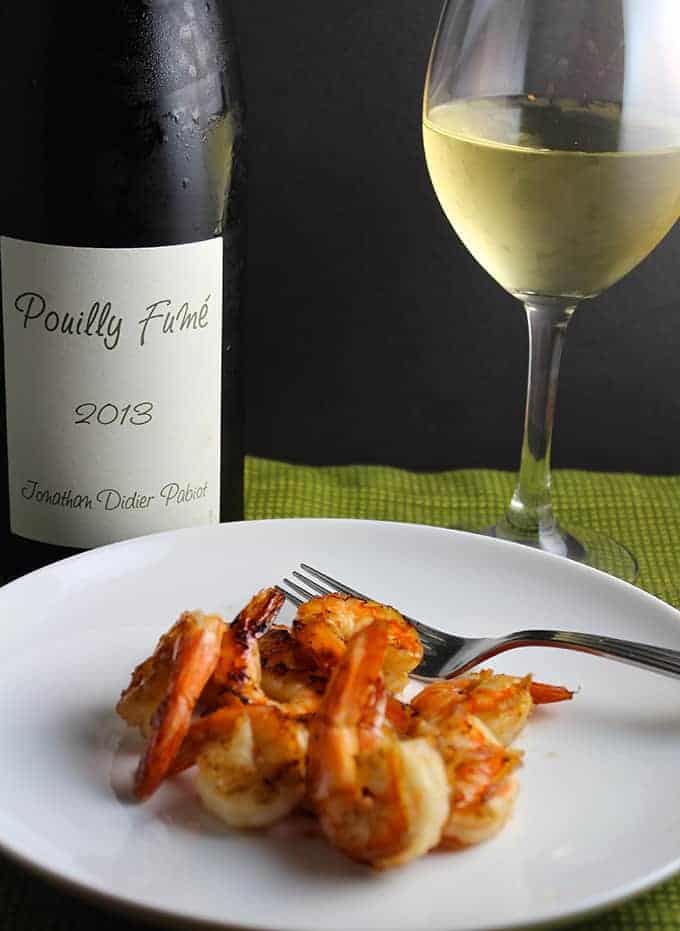 Grilled Salmon with Beurre Blanc This recipe from Sarah at Curious Cuisiniere caught my eye when she shared it for a recent French Winophiles event. Sara does a nice job breaking down how to make the classic sauce to top the grilled salmon. Must try!
Grilled Salmon with Portobello Mushrooms I picked this Cooking Chat salmon recipe to share because you don't find a lot of seafood recipes with mushrooms. But the meatiness of the mushrooms goes well with the rich salmon, plus it tees up a great pairing with Pinot Noir.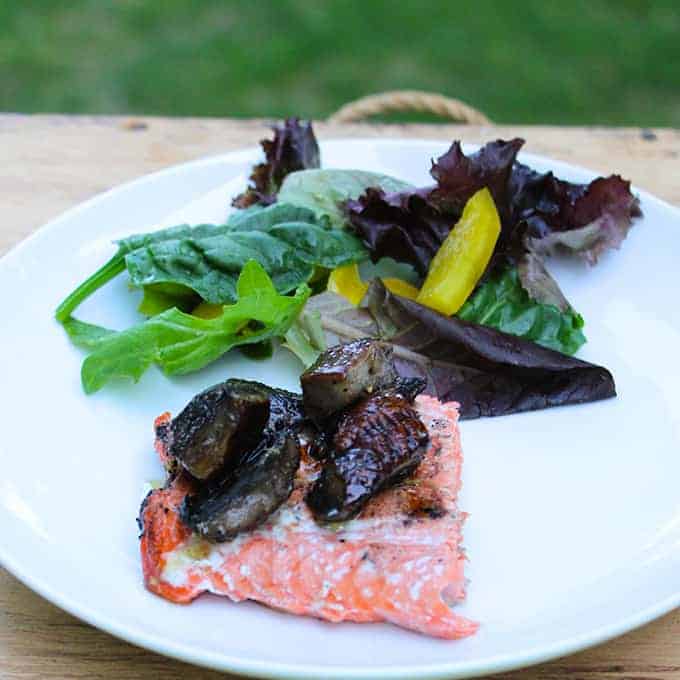 Honey-Soy Salmon Skewers from Caroline's Cooking uses a marinade similar to one we enjoy a lot around here. Yum!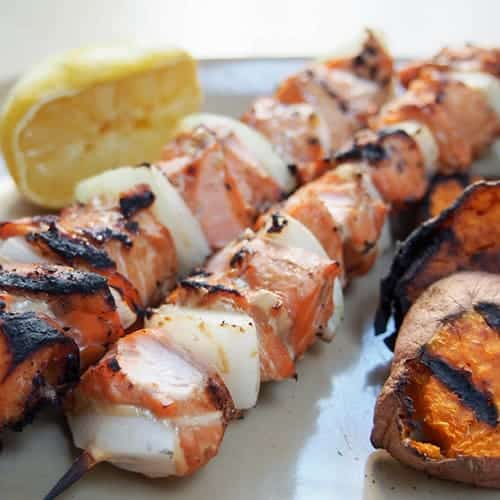 Grilled Halibut with Mango Salsa I tried grilling halibut for the first time this year, and love the way it came out! Great texture for the grill, complemented nicely by the mango salsa and a good rosé.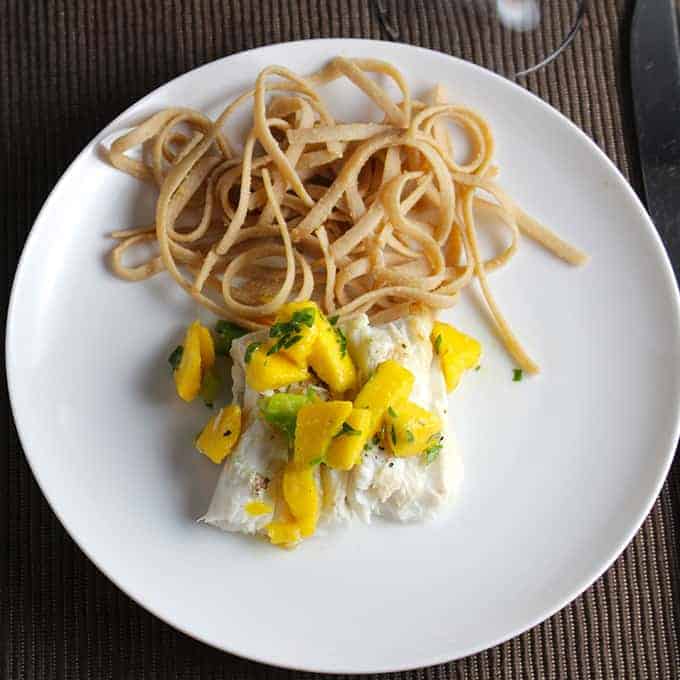 Walleye Roasted on Bed of Sage, Lavender and Watermelon Radishes Summer's bounty coming in through a CSA or garden can fuel our cooking creativity. Jeff from foodwineclick demonstrates that nicely with this grilled fish and vegetable dish, which gets paired with a Muscadet.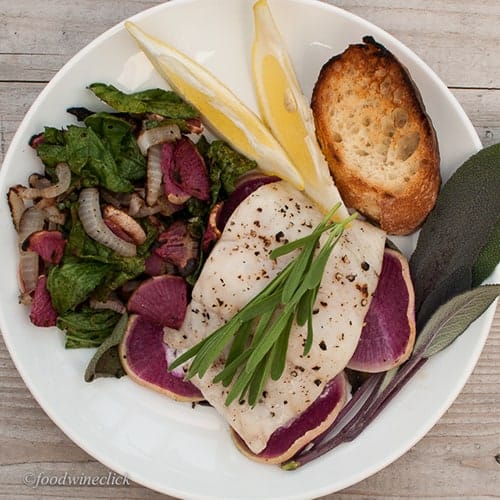 Simple Grilled Tilapia We'll wrap up the roundup with a few more Cooking Chat favorites. Tilapia is another fish that does very well on the grill, and this is a simple way to prepare it.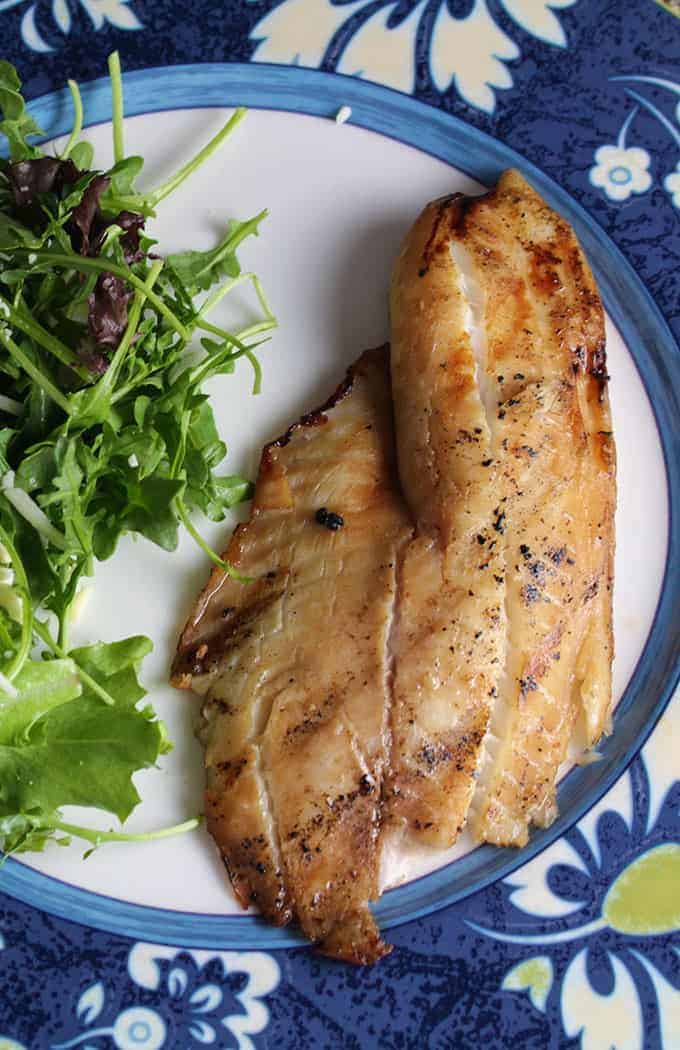 Grilled Swordfish Pasta Margherita Fish and pasta get combined fairly often here, so I needed to include a recipe that shows how that can work out nicely. Inspired by a pizza in Naples, we loved this grilled swordfish and pasta dish!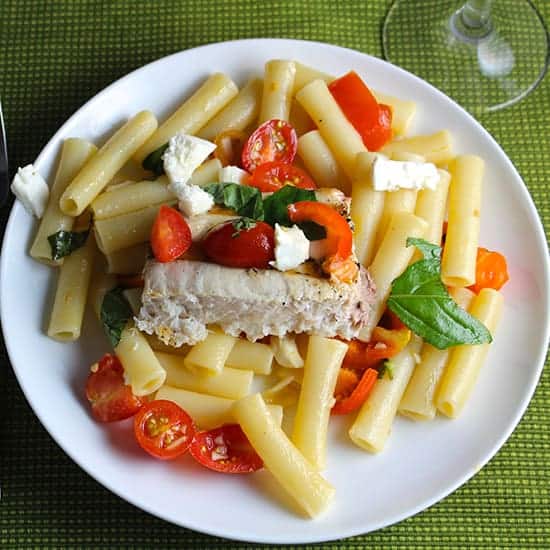 Grilled Swordfish with Kale Pesto This Cooking Chat recipe is a good example of how a pesto can add nice flavor to grilled fish. Classic pesto works well, but this kale pesto topping for the swordfish makes for a nutrient-packed meal.
Grilled Swordfish with Pineapple Salsa I wind up with one of my favorite recipes. The pineapple for the salsa gets grilled along with the swordfish for a tasty combination. Another one that is perfect served with a rosé.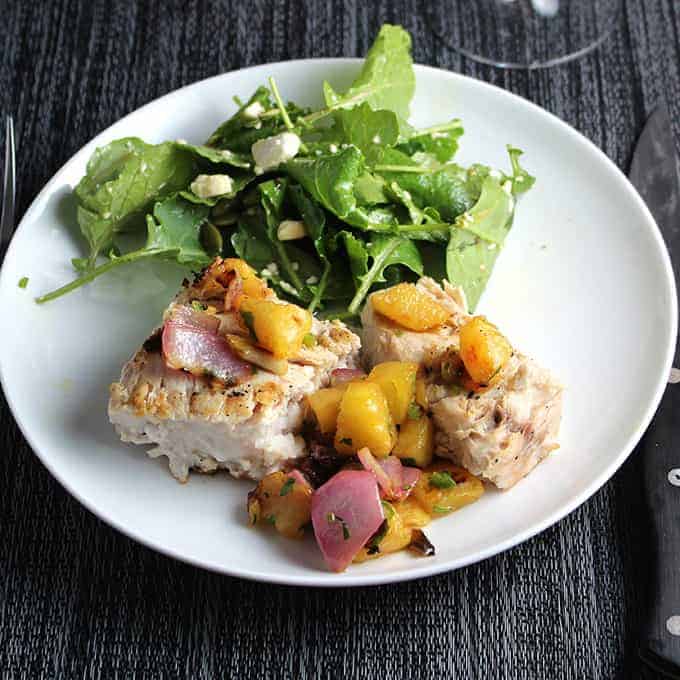 Do you have a favorite recipe for grilled fish? Please share in the comments!