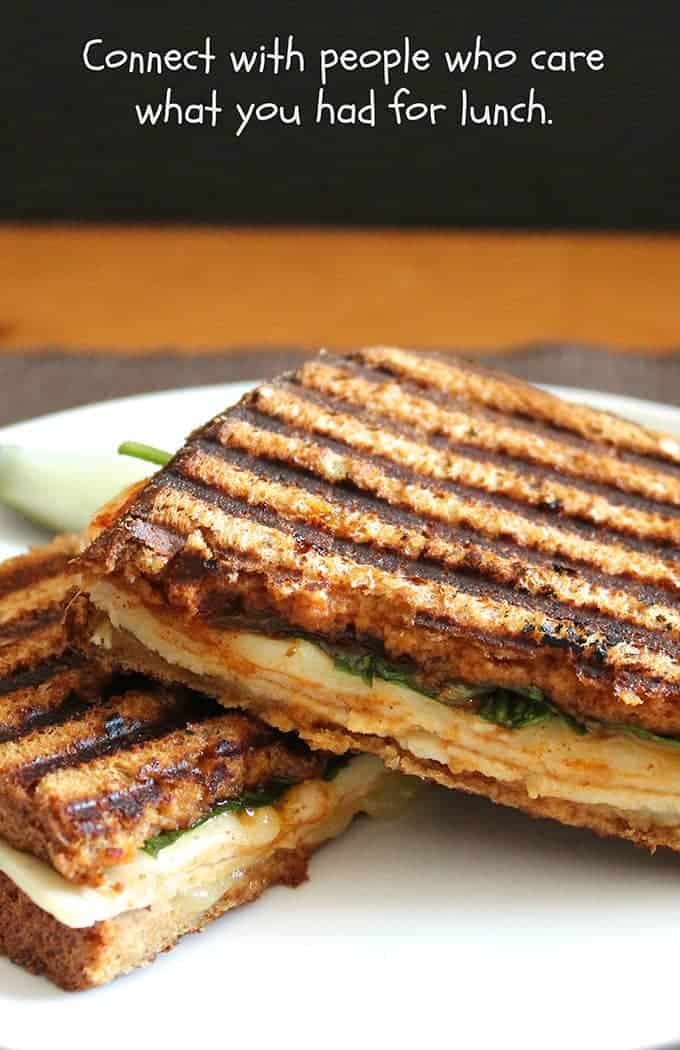 We take a break from the regularly scheduled yumminess to share some social media tips for food bloggers, and others looking to grow their influence. From time to time, I'll be sharing things I've tried and learned that might be useful to fellow food bloggers. Today I'll be talking about a simple Follow Five Method to Grow Your Twitter Influence. (If you are just here for some tasty recipes, you might want to check out 7 Super Easy Appetizers for Game Day or Awesome Avocado Steak Tacos)
Before the method, my quick take on why enhancing your Twitter influence can be helpful to your food blogging. I'm a big fan of Twitter in general, and use it a lot for my work with @socialcap, and train on the topic with some regularity. Here are 4 benefits I see to Twitter for food bloggers:
Steady source of traffic: Great content on your food blog is step 1 of course. Getting featured on food photo sites like foodgawker or Tastespotting, or getting Stumbled, is certainly going to cause a nice spike in traffic. But Twitter is a regular, steady source of traffic for me, typically being around the #4 or #5 source. On days I haven't been featured somewhere recently, I can count on Twitter to keep visitors coming to Cooking Chat.
Connect with fellow foodies: On Twitter, you can connect with people that share your love for food with whom you have no personal ties. In other words, you can find people who care what you had for lunch! I set up columns in Tweetdeck to follow some of my Twitter lists and relevant hashtags such as #whatsfordinner, #winepairing and #SundaySupper to find people that share my interests.
Find useful information: Twitter provides a torrent of information that can seem a bit overwhelming at times. But if you organize your Twitter setup and curate your followers, Twitter can be a great way to find things of interest to food bloggers–recipes, relevant articles, upcoming events, and more.
People can find you on Twitter: My first 3 points relate to your seeking out relevant people and information. But keep in mind, others are on Twitter trying to do the same thing. I've connected with lots of great people on Twitter, and it's also been a source for some fun opportunities. For instance, people have seen me tweeting about food and wine pairings, and invited me to participate in live Twitter tasting events…which usually come along with some good wine samples to tweet about!
If you are newer to Twitter, you might want some more information on some of the resources I've mentioned. Let me know in the comments if there are topics you'd like to see fleshed out in a future post–or maybe something I can quickly answer for you. But now let me get to this Follow Five idea.
While Twitter influence isn't simply about piling up as many followers as possible, it's pretty straightforward that the more people interested in food that are following you, the more it will be a decent referral source for you. One of the best ways to increase your followers is to regularly find and follow people of interest, as a decent portion of them will typically follow you back.
You can simply have an eye open when you are on Twitter to make a point to follow people that are tweeting things of interest. But if you really want to boost your Twitter following, I recommend you go on a Follow 5 program. Pick a day a week where you will seek out 5 new people to follow on Twitter. Friday is a natural day to pick–you can look for people you follow suggesting people to follow with the #FollowFriday or #FF hashtag.
Or you can kick it up a notch, and decide to Follow 5 every day. In the month of December, I decided to give this a try, and here are the results. At the beginning of the month, I had 2,024 followers @CookingChat, which was up 3% from the previous month. After implementing my daily Follow 5 program, I added 169 net new followers (8% growth), nearly 3x what I had done the previous month (and November was a pretty typical Twitter month for me). This also means that I was getting about 1 new follower for every person I followed during the month. With this growing base of followers, I had 256 Twitter referrals to Cooking Chat in the past month, a nice boost over previous periods.
How to find 5 new people to follow every day? Check out relevant hashtags, as I mentioned earlier. Another thing I did would be to choose a relevant Twitter account I like and follow 5 people they follow, or 5 that follow them. This can easily be done in less than 5 minutes per day.
Have you tried a method like this, or something else to grow your Twitter following? Would love to hear about it, as well as any Twitter questions you may have. For more food blogger resources, check out this resource page.