Last Updated on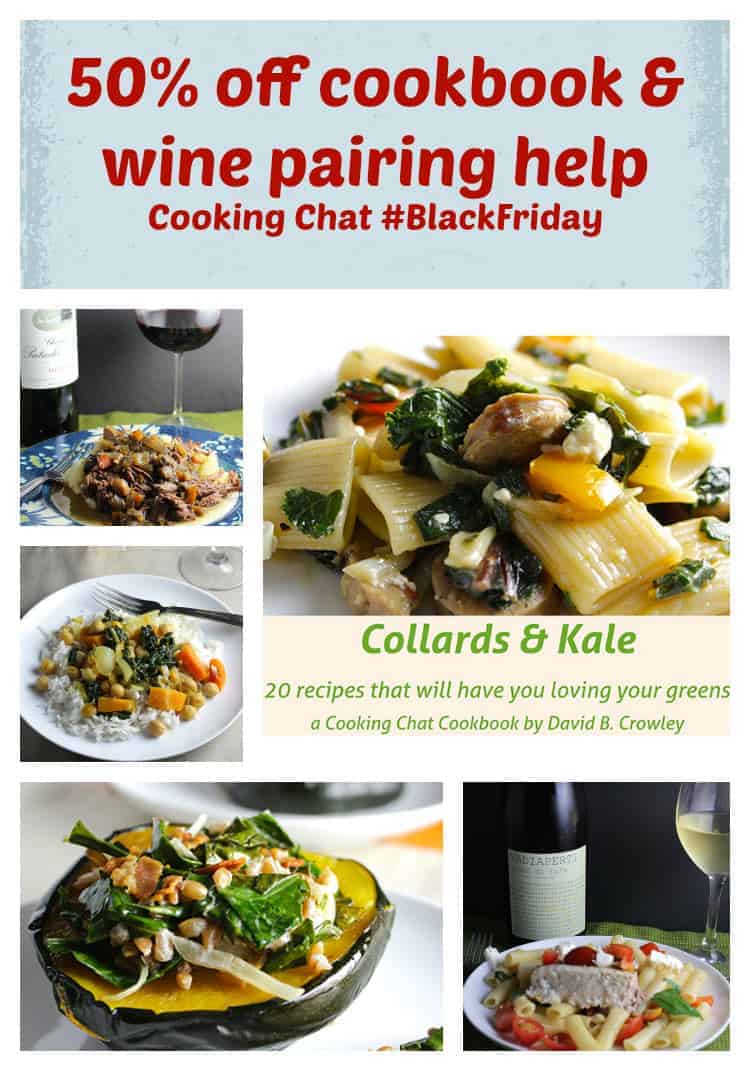 I typically say Black Friday is not for me. I'm comfortably in a deep, turkey tryptophan induced sleep when some people are lining up to take advantage of the specials. But today I am jumping into the action by offer a Half Priced Cookbook and Wine Pairing Help for Black Friday. The offers will extend through Cyber Monday; in other words, you have until midnight on Monday, November 30 to get this deal. And you don't have to get out of your PJs to take advantage of this Black Friday sale!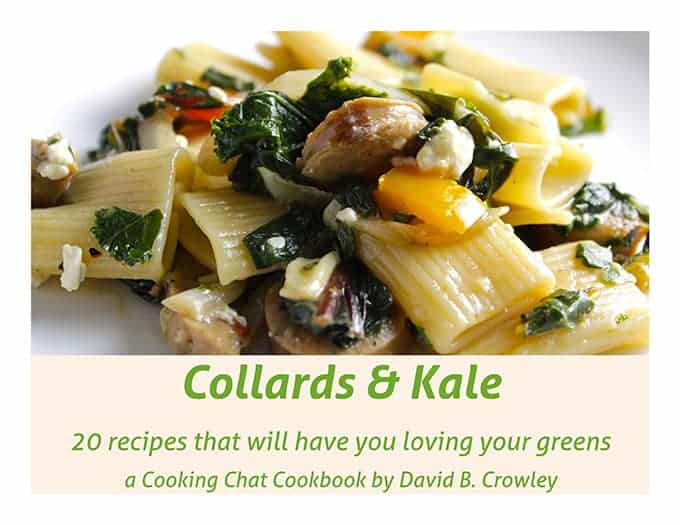 My cookbook being offered is Collards and Kale: 20 recipes that will have you loving your greens. The book has a great range of tasty and healthy recipes, with starters like Bacon and Greens  Dip, Kale Soup, Double Green Lasagna and Acorn Squash with Farro and Collards (pictured below). The book also has some general tips for cooking with greens, and each recipe comes with a wine pairing. You can use either button below to get your copy of the book; enter the code "BlackFriday" to download the book for $3.50, 50% off the regular price.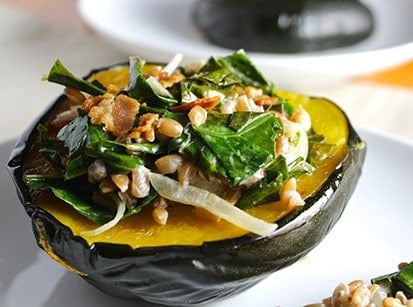 The other Black Friday special offered by Cooking Chat is 50% off our new wine pairing help services. We offer quick wine pairing help services, where you buy credits that you can use to get quick input via phone or text to help pick a good wine for your meal. If you're planning a full-scale holiday party with food and wine, I offer menu planning services to help you come up with a wonderful lineup of food and wine for your guests. With our Black Friday special, I can develop a full food and wine menu for your gathering for just $50! For a full description of the wine pairing services offered, visit our Wine Pairing Help page. And don't forget that "BlackFriday" code to get your discount!