As we get ready to celebrate Christmas and New Year's, today we share some of our favorite holiday meals, appetizers and wine for the holidays.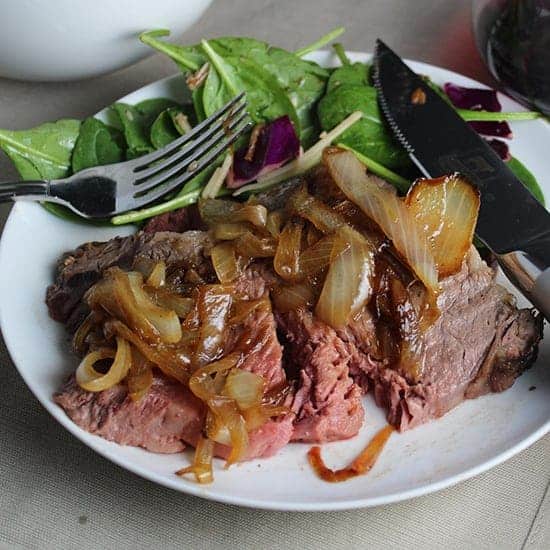 Holiday Meals
Are you ready for the holidays? If you are celebrating Christmas, you might be like me and focused right now on some last minute gift ideas.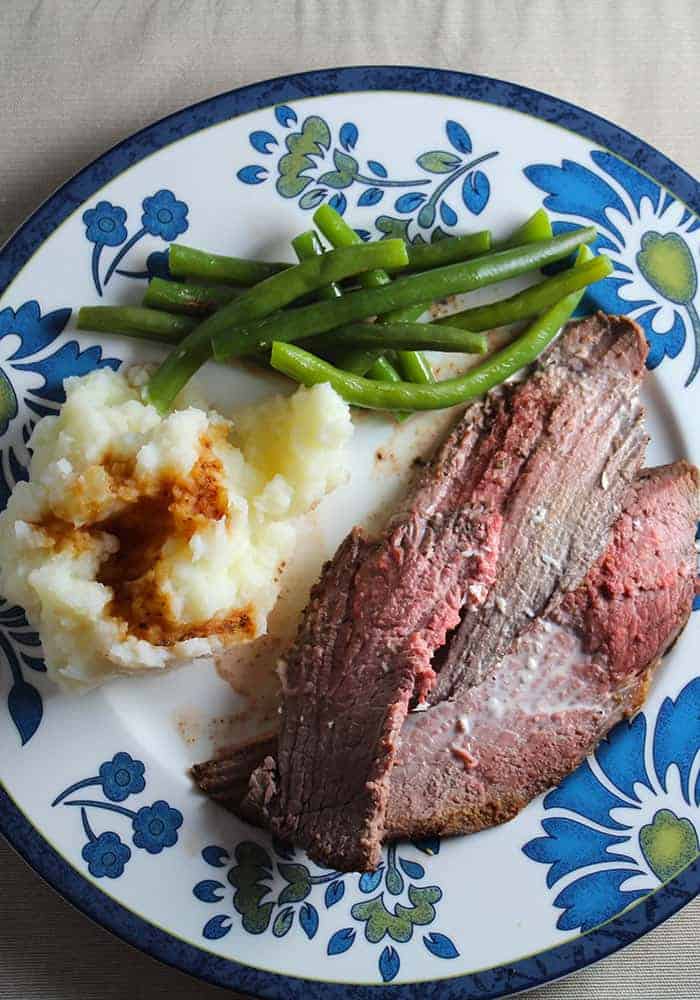 It's rare for me to put food on the backburner…but don't worry that doesn't happen for long!
A beautiful roast beef, such as the Spiced Ribeye Roast with Caramelized Onions shown at the top of this article, is a great choice.
Sticking with roast beef, you could also go for the most popular recipe on Cooking Chat, Spoon Roast with Horseradish Cream, shown in the photo to the right.
Ham typically occupies a central place on the Christmas dinner table at the extended family gathering we attend. With that in mind, I recently shared about Hatfield Ham with Broccoli Cheddar Casserole.
Appetizers
Seeing as we are visitors for the Christmas festivities, I find myself bringing appetizers a lot. In fact, for several years running now, on Christmas day I bring our Super Easy Spicy Green Onion Dip and Muhammara Spicy Red Pepper Dip. (shown below)
Kale Pesto Crostini always make a good festive choice for Christmas, too. The green pesto and red tomatoes lend a nice Christmas color to the plate.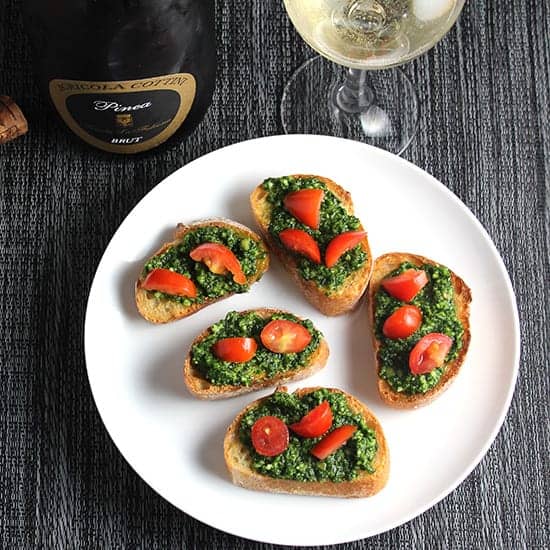 As you can see from the photo, the Kale Pesto Crostini go well with sparkling wine, making it a good choice for New Year's Eve. But if you're looking for a different pairing idea, we just enjoyed a batch of the crostini with Pouilly-Fumé and that worked nicely too.
Wine for the Holidays
Of course, we always like to open some good wine for the holidays!  We just recently sampled some excellent French wine for the recent Winophiles event.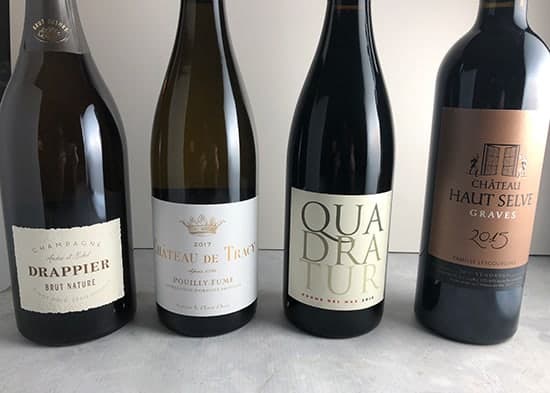 Visit our article "Festive Pairings for Pouilly-Fumé and other Special French Wine" for some ideas for enjoying a French-Style Season.
Getting ready to open some bubbly for New Year's Eve? Be sure to check our list of 25+ Pairings for Sparkling Wine!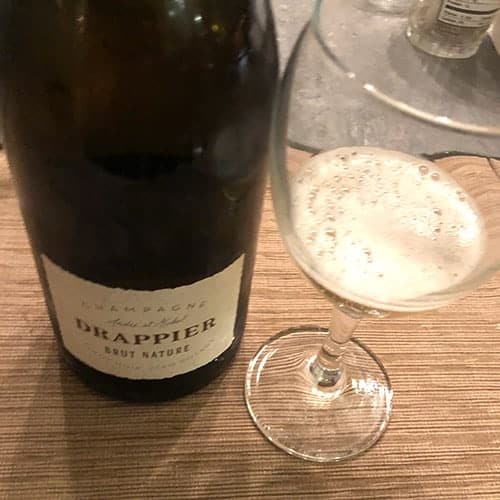 While Champagne is always a good choice for New Year's, Crémant can be a great, affordable method. This style of sparkling wine is made in the same method of Champagne, and is a great source for value.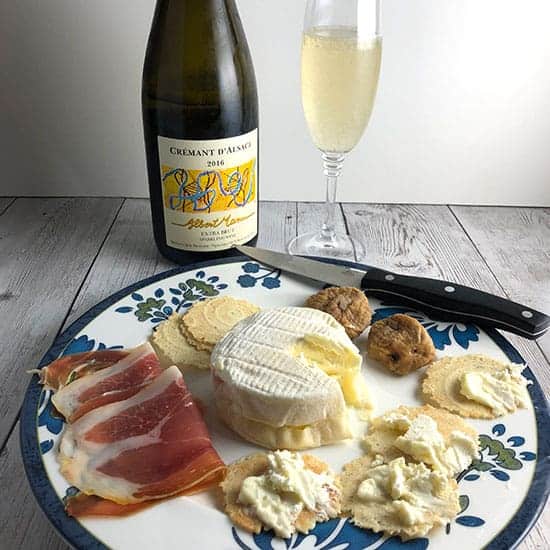 Visit our article on Crémant d'Alsace for more information and suggested bottles to try.
Whatever you might have in your glass, I hope that you have a wonderful holiday season! Best wishes for a Happy New Year!