Last Updated on
We had a great time sharing on the theme "Wine for Summer's Bounty." There's a roundup posted here on Wine Pairing Weekend with links to the tasty pairings the 12 participating bloggers came up with. Stay tuned for #winePW 4 on the theme, "Regional Food and Wine Pairings", Saturday, September 13.
Here in New England, the good stuff really starts rolling in from local farms and gardens in the month of August. There's nothing like those August tomatoes, fresh corn, basil…I could go on with all this yumminess, but you get the idea! The challenge for the "Wine for Summer's Bounty" Wine Pairing Weekend 3 on Saturday, August 9, is to share a dish that uses summer's bounty, and match it with a great wine pairing. Maybe you will break out another refreshing summer wine such as what we covered for Wine Pairing Weekend #2, or maybe your summer bounty is served with some grilled meat that calls for a red wine. Get creative, and join us for the #winePW fun!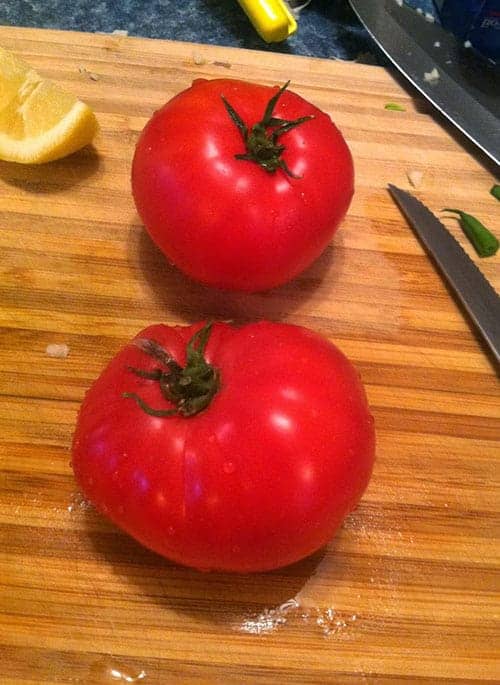 Before I get into the details about how you can join use for #winePW 2, let me give a shout out to the bloggers who joined us for the first of these events: Curious Cuisiniere, Vino Travels, Culinary Adventures with Camilla, ENOFYLZ Wine Blog, Take a Bite Out of Boca, foodwineclick and Confessions of a Culinary Diva. A great group, and we'd love to add you to the list for #winePW 3 if you are a blogger!

Details for participation in Wine for Summer's Bounty
Are you ready to jump in and participate in the third #winePW? Here are the details:
Send an email to tell me you're in: Include your blog url, Twitter handle, link to your Pinterest profile, and any other social media detail. If you know your blog post title now, include that…but you can send me that a bit closer to the event, I'd like to get a sense of who's participating and give some shoutouts and links as we go. The email is winepairingweekend AT gmail.com
Send your post title to me by Tuesday, August 5 to be included in the preview post. I will do a preview post shortly after getting the titles, linking to your blogs. Your title should include " #winePW 3″ (Note: I'd like us all to use the hashtag in the title to make it easier to see the posts getting shared on Twitter).
Publish your post between 12:01 a.m-7:00 a.m. EDT on Saturday, August 9. You can always schedule your post in advance if you will be tied up around then.
Include a link to the other Wine for Summer's Bounty #winePW participants in your post, and a description of what the event is about. I'll provide the html code you can easily put in your initial post–which will link to people's general blog url–then updated code for the permanent links to everyone's #winePW posts.
Get social! After the posts go live, please visit your fellow bloggers posts' to comment and share. I'll follow-up later with some specific strategies for that social sharing.
Sponsored posts OK if clearly disclosed. Please be sure to disclose if your post is sponsored or if you are describing wine or other products for which you have received a free sample.
Live #winePW Twitter Chat August 9, 11 a.m. ET: Participating bloggers and others interested in the subject will connect via a live Twitter chat. It's a nice bring way to bring in others interested in the subject who didn't get a chance to share a blog post. You can definitely still join the blog event if you're not available for the live chat.
Highlights on WinePairingWeekend.com: Some #winePW participants will be invited to have their posts featured on the Wine Pairing Weekend site. The goal of the site is to create a growing database of great pairings for a wide variety of wines and food.
OK, that's all I can think of for now. For more of the backstory on Wine Pairing Weekend, check out the original post introducing the idea. Please let me know your thoughts and questions in the comments; or you can also email me at davidbcrowley AT gmail.com. Cheers!