Last Updated on
Innovative entrepreneurs with a focus on food makes for a tasty event! Mass. Innovation Nights (MIN) is a monthly event that provides Boston area entrepreneurs an opportunity to showcase their new products. Last night was the ninth time the MIN event has focus on food. #MINfoodie9 was right here in my hometown of Woburn at the Lord Hobo Brewing Company, and I had the chance to check out the event.
Ten local food innovators had tables set up in the large warehouse area of the brewery. I'll start by highlighting 3 of the innovators that had some tasty samples that caught my attention:
India in a Box provides ready to go Indian meals in a box. I sampled and enjoyed the flavorful Dal Tadka lentil curry and the Chicken Tikka Masala. They dehydrate the food, then it can be easily prepared by adding water and quickly cooking it. CEO & Founder Shyam Devnani explained they are aiming to price their product around $8 per serving, less than some other companies providing comparable meal in a box solutions. Boxes of 4 are currently available on their website for $20. He did a particularly good job of combining the tasty food with some savvy assessment of their business prospects while chatting with people visiting his table.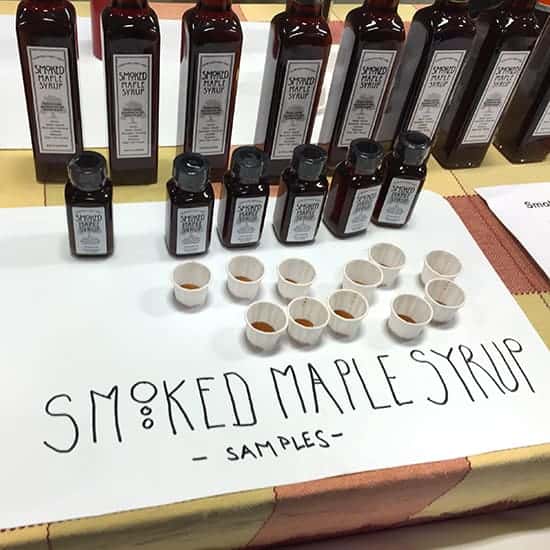 Sugar Bob's Finest Kind offers Smoked Maple Syrup with some very deep, nuanced flavors. They were providing little samples of the syrup by itself, but the syrup is primarily intended for use in cooking or cocktails (though I am tempted to put it on my son's waffles to see his reaction!). I am eager to try some on salmon and chicken. I also imagine it would add a nice twist to my Simple Maple Vinaigrette. I anticipate 8 oz bottle I got for $12 will last awhile given that only a tablespoon or so will be needed for each recipe. The syrup can be ordered from the company website or purchased at a limited number of local retailers.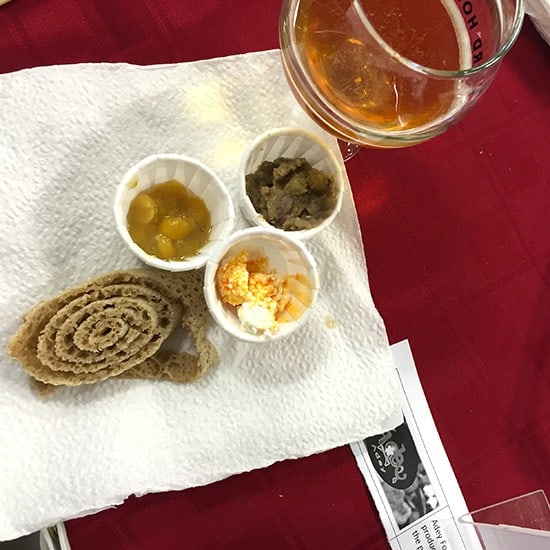 Adey Foods I'm a big fan of Ethopian food, and I appreciate Adey's enthusiasm for her native cuisine. She is passionate about helping more people enjoy the healthy cuisine in their homes, spreading it beyond people that may have grown up eating it. I sampled several tasty version of lentil preparations with the injera bread that is a staple of Ethopian cuisine. I give Adey Foods a shoutout here for the taste and enthusiasm, though I must say I am less clear what their business plan is compared to other MIN innovators I spoke with last night.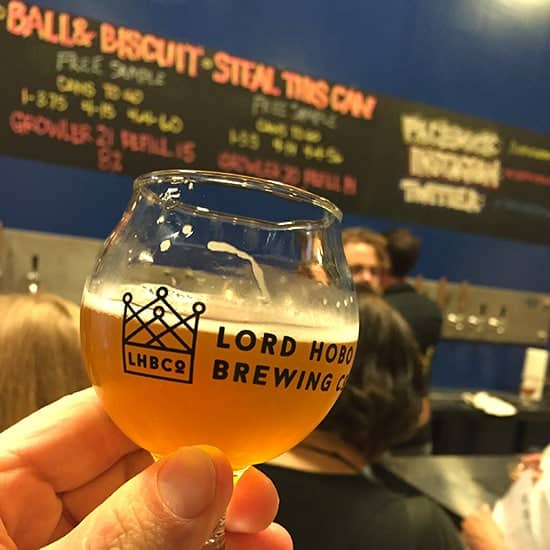 Beer Break Now, before talking about a few more of the products presented last night, let me mention the beer from Lord Hobo Brewery.  The brewery has been in Cambridge since 2009, and just opened in Woburn a couple months ago (the web link goes to the corporate site; I don't know that the menu info pertains to the Woburn location). They were sample four beers last night, all in the hoppy IPA style. Being the intrepid taster I am, I sampled all four (they were small pours, mind you!). I particularly liked the light, fresh hoppy taste of the "Ball and Biscuit" beer. I also enjoyed their signature "Boomsauce", which is a blend of the other 3 beers they were sampling. So I guess beer makers do blends similar to winemakers! Definitely some good quality beer overall, and happy to have a brewery right here in Woburn. I'll be back!
A few more quick shouts With a good crowd at each table, it wasn't easy getting samples and chatting with the entrepreneurs. I made quick stops at some other tables, and would like to mention a few of them:
CoffeeBar from New Grounds Food provides a tasty way to get your coffee on the go! Made with a full cup of coffee, the bars are very tasty and don't spill if you're in a rush! This innovation from some Northeastern students looking for another way to get their morning Joe. Their product is vegan and made from fair trade coffee.
CommunityBrew is a platform from East Coast Product that enables craft breweries to use their app to connect with customers.
Glenwood Garden I only heard a brief explanation of this company but what I heard definitely intrigued me. Glenwood Garden is an online market for local artisan food products, and each purchase benefits a charitable cause. Sounds like a good value proposition to me!
Foodie friends in the Boston area, hopefully I have piqued your interest! Maybe I will see you at an upcoming MIN foodie event? For more information on these products and upcoming MIN event, be sure to visit the Mass. Innovation Nights website.