Almost time for another Wine Pairing Weekend event! This Open That Bottle Night Pairings #winePW is two part event. Back on February 25, #winePW bloggers joined thousands of other oenophiles across the the globe in observing the 2017 edition of Open That Bottle Night, an annual excuse to go down to the cellar and open a special bottle of wine that has been waiting for the right occasion.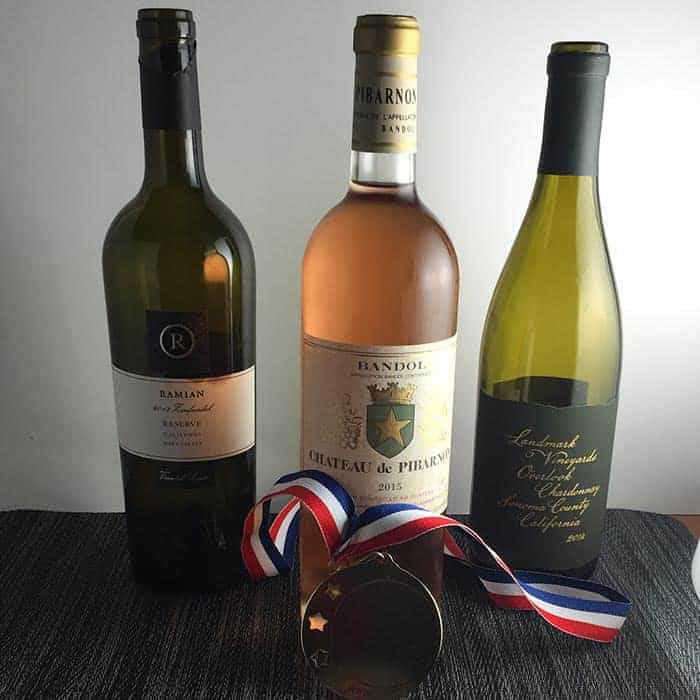 On Saturday, March 11, the #winePW will be sharing about our Open That Bottle Night pairings. Below is a list of the posts that will be shared on Saturday, March 11:
Wendy from A Day in the Life on the Farm  will post "How #OTBN happens while on vacation in Dominica"
Jen from Vino Travels will share "Baked sausage rigatoni with Vignavecchia Chianti Classico Riserva"
Sue from A Palatable Pastime is pairing "Pork Carnitas with Saint Cosme Cotes-Du-Rhone"
Michelle from Rockin Red Blog is writing about "South of the Border for Open That Bottle Night"
Cindy from Grape Experiences is posting "Wine and Dine: Two New Zealand Pinot Noirs and One-Pan Chicken"
Camilla from Culinary Adventures with Camilla is pairing "Red Wine Chorizo + 1994 Argyle Reserve Oregon Pinot Noir"
Nancy from Pull That Cork will post "Our OTBN Celebration: The Château Léoville-Las Cases Stole the Show"
Lori from Dracaena Wines is sharing"Wine is in Boxes. It's OTBN. Still turned out to be a night not to miss"
Martin from ENOFYLZ Wine Blog will post "Batting A Thousand for OTBN Vol 8- A Celebration With Friends"
Jill from L'occasion is opening "A Gigondas from the Cellar"
Julie from Wine-N-Friends will share "A memorable pairing with 2012 Kenzo Murasaki"
Gwendolyn from Wine Predator is posting "Cheers to Open That Bottle Night 2017 with Champagne from Bollinger"
David from Cooking Chat is posting "Shiitake Beef Stew with a Special Wine"
No blog post about #OTBN, no worries! You can still join the conversation about Open That Bottle Night Pairings by joining our live Twitter Chat on Saturday, March 11. Simply tune into the #winePW hashtag on Twitter at 11 a.m. ET / 8 a.m. PT on 3/11 and join the conversation. Please also make plans to join us for the April Wine Pairing Weekend event, when Wendy from A Day in the Life on the Farm  will be hosting on the topic of "My Old Standy" on April 8. You can get a list of all the past and upcoming #winePW events by visiting the Wine Pairing Weekend page.