Open That Bottle Night is held the fourth Saturday of February every year. Members of the Wine Pairing Weekend group observed Open That Bottle Night 2018, and will share about their special wine and food pairings on March 10.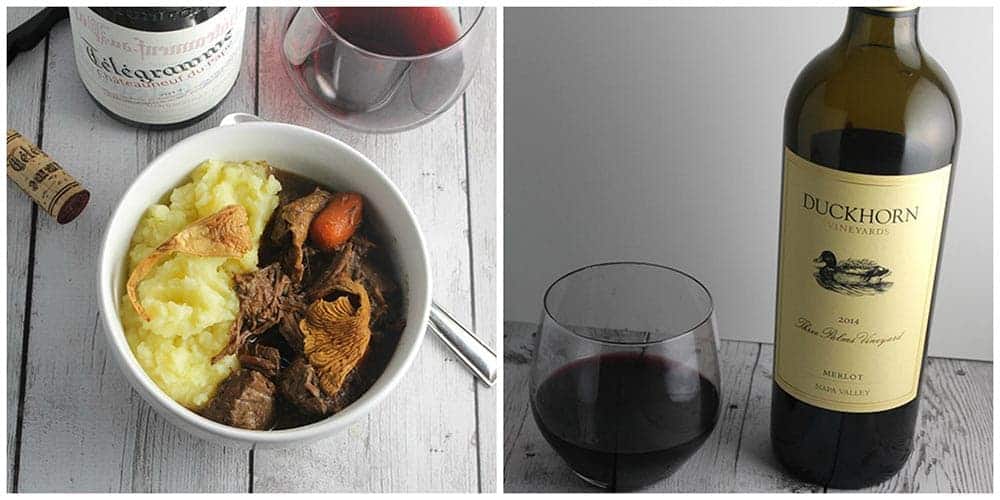 Another Open That Bottle Night (#OTBN) has passed. But that doesn't mean that the fun has to end! On Saturday, March 10, Wine Pairing Weekend (#winePW) will share about the special bottles of wine we opened for Open That Bottle Night 2018, and the food we paired with the wine.
Here is a preview of what the #winePW group will be sharing on Saturday:
Martin from ENOFYLZ Wine Blog will post "A Journey To Iberia And Beyond for Open That Bottle Night #WinePW"
Lori from Dracaena Wines will share "Emotion, Not Money or Age for this #OTBN #WinePW"
Wendy at A Day in the Life on the Farm is posting "Instant Pot Irish Stew with a White Cheddar Crust #EattheWorld #winePW #OTBN"
Jane from Always Ravenous served "Chicken Breasts in a Tart Cherry Pinot Noir Sauce #winePW #OTBN"
Camilla at Culinary Adventures with Camilla paired "Brisket over Butter-Braised Leeks + Hundred Suns' Ciel du Cheval 2015"
Nicole from Somm's Table will share "The Big 10, Champagne, Burgundy, and #OTBN."
Gwendolyn at Wine Predator will blog about "Open that Bottle Night 2018: Ranchita Canyon Vertical Paired with Lasagna for #WinePW"
Here on Cooking Chat I will post "Roasted Lamb Chops with Blackberry Sauce for #OTBN #winePW"
Don't have a blog post about #OTBN to share? No problem! Join the conversation about #OTBN and special wine and food pairings by joining our live Twitter chat. Tune into the #winePW hashtag on Saturday, March 10, 11 am ET / 8 am PT to join the conversation.
You can also check out past and future #winePW topics on the Wine Pairing Weekend page.
For background on #OTBN, visit our Open That Bottle Night Invite post.