Last Updated on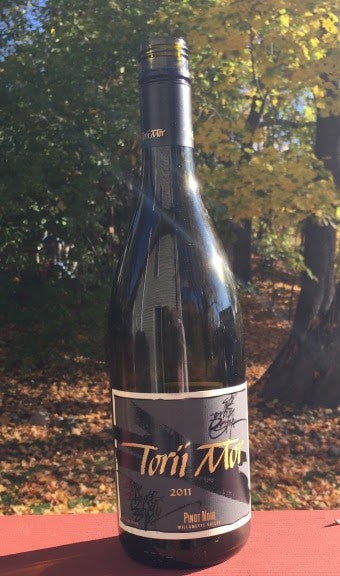 For a number of years, I enjoyed reading up on Thanksgiving wine pairings, and trying different options. Earlier this month, I had fun experimenting with Tempranillo with turkey. But recently, I keep coming back to Pinot Noir for Thanksgiving.
Sure, we'll sip some white wine as we nibble on appetizers. But when we dig into the tradition spread of turkey, potatoes, cranberry, stuffing, squash and more, Pinot will be my wine of choice. Some whites could work with the foods on the table, but when the weather gets cold, I'm leaning heavily toward red wine. Pinot Noir is so food friendly and versatile. The ones I prefer are light and elegant, and aren't going to overpower the food.
I know some folks aren't as focused on wines as I tend to be, so I figured I'd post some ideas for those of you who are also interested in some good Pinot Noir for Thanksgiving. My list ranges from bottles in the $60 range, down to just $10 per bottle. I lead off the list with two pairs of pinot the Willamette Valley. Great options if you want American Pinot Noir for Thanksgiving. They also demonstrate that many producers will offer a moderately priced pinot that sources grapes from a wider area than their pricier, single vineyard bottlings.
Ok, time to get on with my list of 10 great Pinot Noir picks for Thanksgiving!
2012 Soter Miner Springs Pinot Noir – Elegant Pinot from the Yamhill – Carlton AVA in the Willamette Valley. Regularly priced around $60.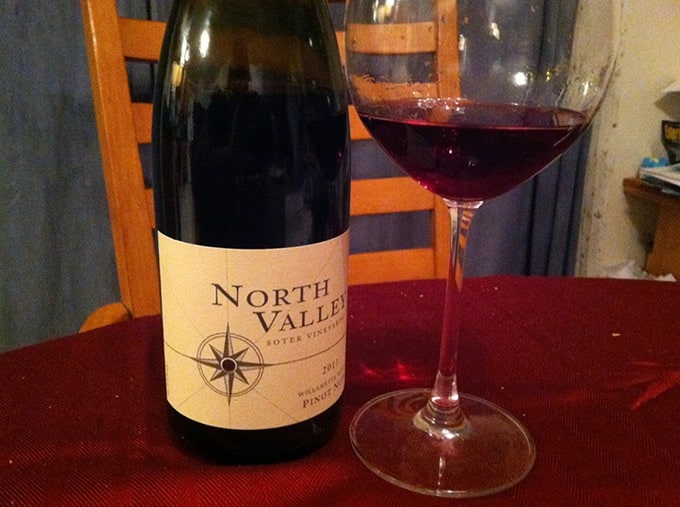 2011 Soter North Valley Pinot Noir Soter is a great Pinot producer, and at around $30 a bottle it's a fairly affordable way to enjoy a good Willamette Valley Pinot.
2011 Deux Verres Reserve Pinot Noir from Torii Mor This pinot is made from grapes sourced from the Dundee Hills, Yamhill-Carlton and Southern Willamette Valley AVAs. Just 850 cases produced. I had a chance earlier this fall to sample a lineup of wines from this wonderful pinot maker, and really liked this (sorry, that's the extent of my tasting notes on it until I open the bottle I bought!).
2011 Torii Mor Willamette Valley Pinot Noir: Violet on the on the nose, silky mouthfeel. Taste of licorice and cherry fruit.
2011 Dierberg Santa Maria Valley Pinot Noir – This one shows California Pinot can be very refined! From Santa Barbara County.
2011 La Pousse d'Or Chambolle-Musigny Earlier this year, our wine club focused on Burgundy. There was lots of good wine to try, as you might imagine. This bottle came out on top for me, so would certainly be an excellent Thanksgiving choice. It paired well with the salmon with mushroom sauce I prepared for the group. Average price around $62.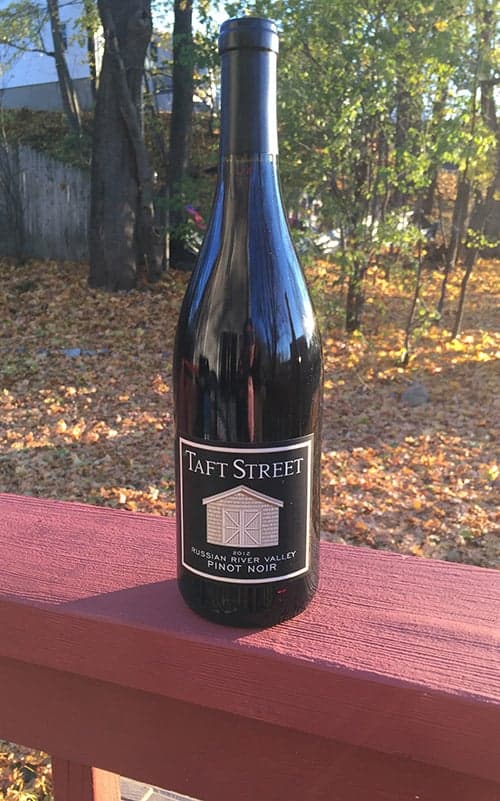 2012 Taft Street Russian River Valley Pinot Noir – Has a black pepper element along with the fruit. Could be a good option if you're gravy or other side has peppery flavor. Around $20.
2012 Banshee Sonoma County Pinot Noir I haven't had this in awhile, but it is one of my favorite pinots in the $20ish price range.
2012 Hahn California Pinot Noir The 2011 Hahn Pinot was one of my Thanksgiving wine picks last year, and the newer vintage is also a solid choice for about $15.
2012 Bouchard Aine and Fils Pinot Noir Dropping further down the price scale to around $10, this one is a go-to Pinot for us, and I anticipate bringing a bottle along for the feast on Thursday.
So how about you? Will you serve Pinot Noir for Thanksgiving, or do you have something else in mind? Would love to hear what you'll serve on this big food day! By the way, if you happen to be in the Boston area, I've gotten all of these wines in the past year from Pairings Wine and Food in Winchester, so you can head over there to pick up some of these wines.