Last Updated on
Today we are going to try something new. About once a month, we send an enewsletter out to subscribers rounding up highlights of our recent recipes. Seeing as not everyone visiting this blog is signed up for that newsletter, we will start posting those highlights here on Cooking Chat too. This month leads off with some great pumpkin recipes, followed by an eclectic mix of recipes that include vegetarian options and a couple of good ones for omnivores. Read on for great pumpkin recipes and other tasty dishes. And to join our enewsletter list to get our roundups in your inbox, simply add your email into the signup box in the right hand side bar.
Pumpkin Recipes
Believe it or not, not one of the 500+ recipes I have posted on Cooking Chat featured pumpkin as a main ingredient. So this October we set that straight, and went all in on cooking with pumpkin.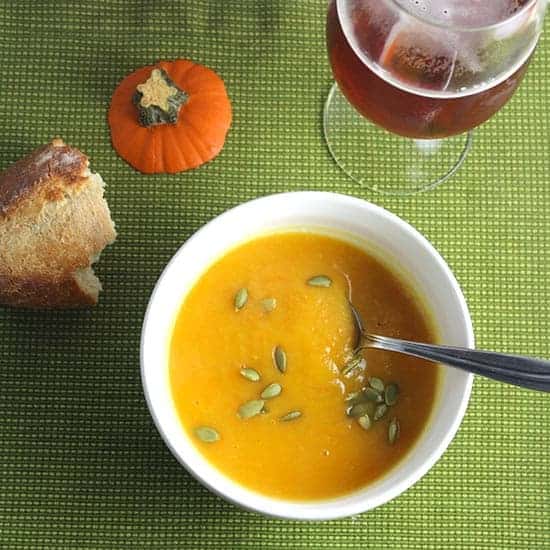 We started out with the Pumpkin Patch Soup shown above. Roasted pumpkin and garlic with some Middle Eastern spices made this vegan recipe delicious. And I found a great pairing for it — believe it or not it wasn't wine!
Don't worry, most of our recipes have wine pairings still, including the other pumpkin recipes we made. We spiced things up with our Pumpkin Chickpea Curry with Kale. That paired up nicely with an Italian white wine.
We finished up our pumpkin recipes spree with Creamy Pumpkin Penne Pasta. If you're looking for a pasta dish that captures fall flavors perfectly, here you go!
More tasty recipes
Beyond pumpkin recipes, let's move on to the other tasty recipes we've been sharing on Cooking Chat lately: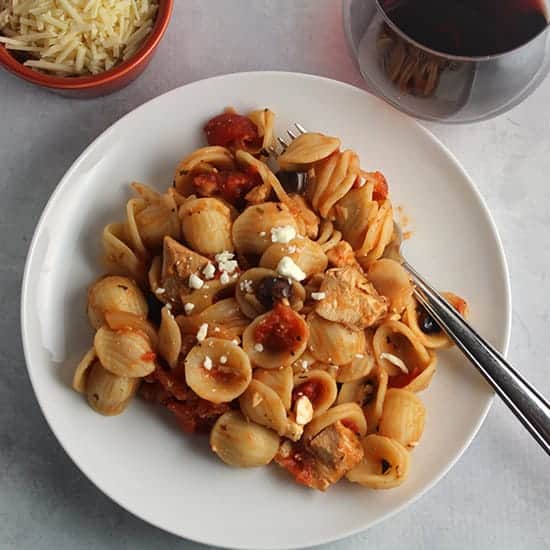 Leftover Chicken Pasta Sauce with Tomatoes and Onions We all wind up with leftover chicken on hand at times, right? Here's a delicious way to re-purpose it!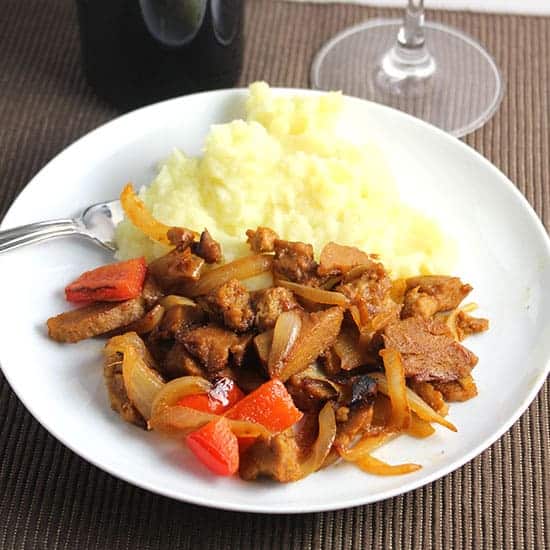 Seitan Skillet with Peppers and Onions Another delicious vegan recipe that won't make you miss the meat!
Pulled Pork with Cabbage and Bacon This slowcooker recipe featured pulled pork with fall spices and flavors.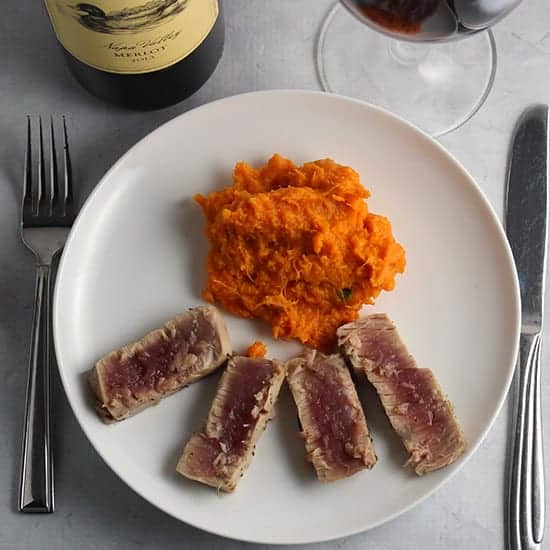 Garlic Thyme Crusted Tuna Here's a quick healthy and tasty main course. We enjoyed it with a Merlot in honor of #MerlotMe month.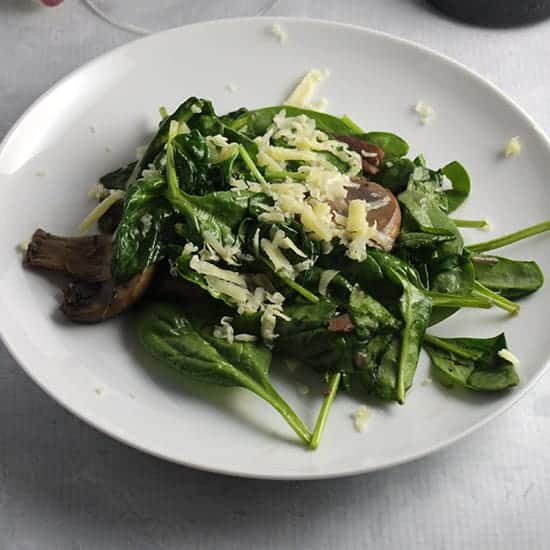 Sautéed Spinach and Mushrooms A simple side dish with plenty of flavor!
Grilled Porterhouse Steak with Mushroom Sauce If you still have that grill going, give this delicious steak recipe a try!
OK, that about covers the pumpkin recipes and other new meals we have cooked up over the past month. Would love to hear what you have been eating!