Last Updated on
Today we are rounding up our latest recipes and summer favorites from the Cooking Chat archives. There's still plenty of time left in the summer to give some of these recipes a try!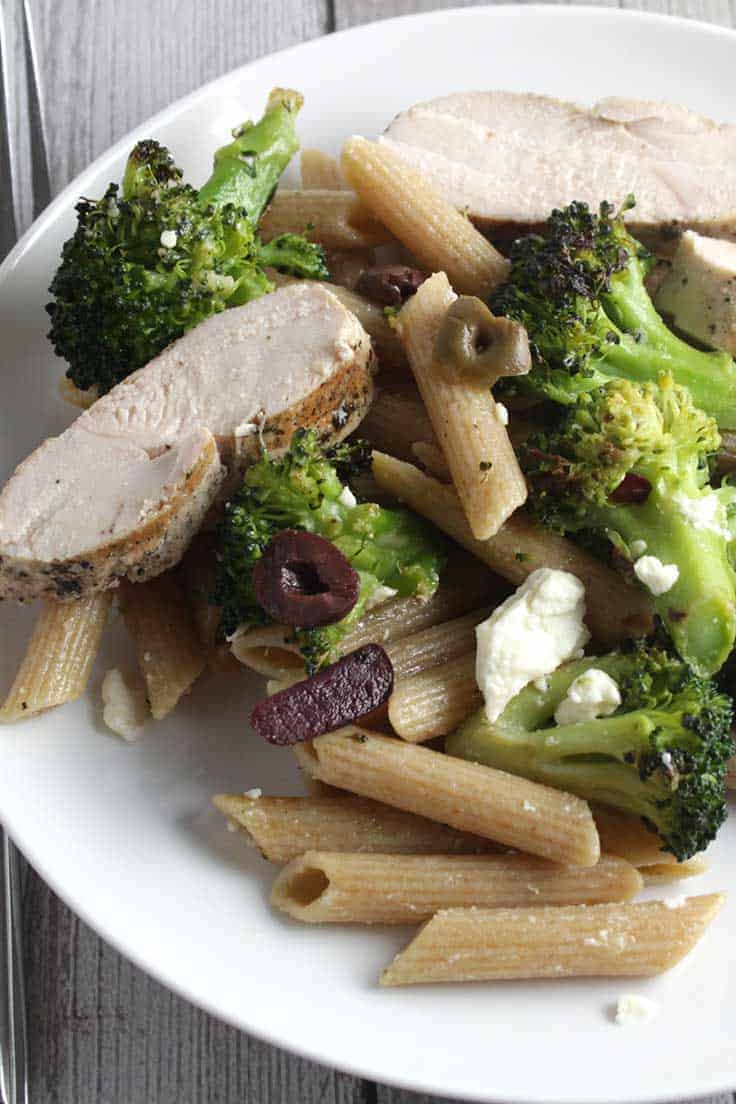 We've been at the baseball field more than in the kitchen this summer, but we have had time to cook up a few new recipes! The latest post, shown above, is our Grilled Chicken Broccoli and Garlic Penne.
Here's a roundup of the other new recipes we've shared on Cooking Chat lately:
Avocado Chicken Bowls with Pineapple Salsa


I realized I was shelling out over $10 to get a kale bowl for lunch. I figured it was time to make more of my own healthy bowl creations, and this Avocado Chicken Bowl was a good place to start!
Grilled Shrimp with Pineapple Salsa


Shrimp are especially good when grilled, as the developing a nice little caramelized crunch. We served our grilled shrimp with pineapple salsa and an awesome summery white wine from the Canary Islands–check out the details here.
Rustic Pasta with Chicken Sausage and Spinach


We frequently enjoy various combinations of pasta, greens and sausage. Our latest version features chicken sausage and spinach for a healthy and tasty meal.
Old Summer Favorites
While I'm writing about some of our new recipes, I also wanted to share a few of our summer favorites to give you some more ideas of things to make while the weather is still warm.
Grilled Ribeye with Hatch Chile Avocado Salsa


Ribeye is one of my favorite steaks to grill. It's even better topped with our delicious Hatch chile avocado salsa. Keep this one in mind when fresh Hatch chiles become available in August!
Mac and Cheddar with Tomato Basil Salsa


I love featuring fresh tomatoes and basil on pasta dishes in the summer. This recipe combines comfort food with that summer flavor with delicious results!
Grilled Chicken Tandoori


It was fun to cook up an Indian flavored recipe to enjoy from the grill! This grilled chicken tandoori is a good way to spice up your grilling routine a bit, though it isn't super spicy so don't be deterred.
Summer Spaghetti with Garlicky Shrimp


Summer squash tossed with spaghetti and garlicky shrimp makes for tasty summer eating!
Those are just a few of our favorite summer recipes. I hope you are enjoying good times and good food this summer. Let us know if you have any new or old summer favorites to tell us about.