Last Updated on
My original concept for this post was to share wine pairing ideas for fairly typical Father's Day food. But as I rounded up some of my favorite food and wine pairings that I might like to enjoy on Sunday, the exercise quickly became focused on sharing a variety of ideas that stretch the boundaries of the "Father's Day food" theme.
So this Creative Father's Day Wine and Food Pairings is for the Dads out there who are pretty serious foodies and/or oenophiles. Sure, we start out with a big grilled steak paired with a Cab, but the post also includes goodies like truffle butter, Pouilly-Fumé, and trofie pasta.
Our list of Creative Father's Day Wine and Food Pairings features 10 different wines, so you have all kinds of choices here! Whatever you have on your plate and in your glass, I hope you have a great day!
Grilled Porterhouse Steak with Mushroom Sauce, paired with a Cabernet Sauvignon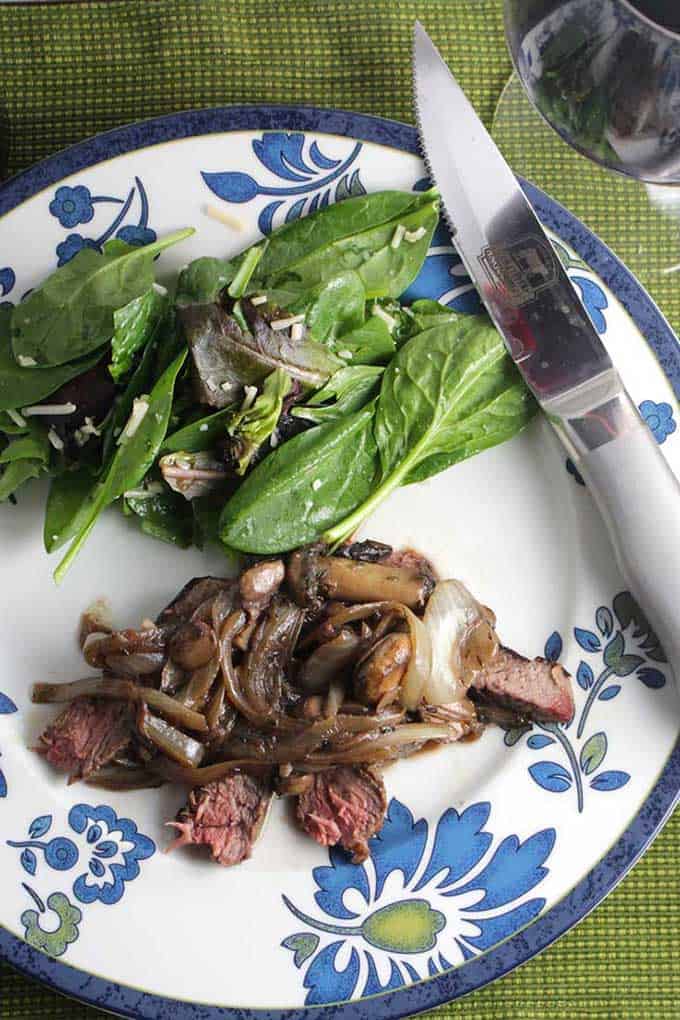 Porterhouse steak, a combination of a strip steak and tenderloin, is a great Father's Day choice. We served the porterhouse with a mushroom sauce and a Flora Springs Cabernet Sauvignon from Napa Valley.
Guacamole Cheeseburger with Caramelized Onions, Paired with a Cabernet Franc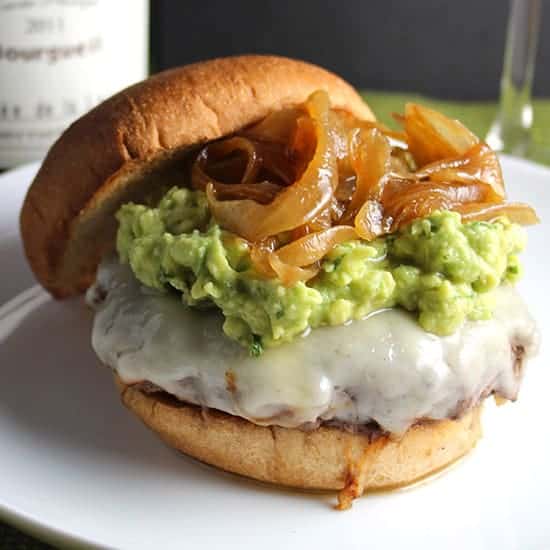 Maybe Dad just wants a burger for Father's Day? Well, don't know that it's fair to say that this Guacamole Cheeseburger is "just" a burger! But it sure is flavorful, and Cab Franc is a great wine pairing for it. We went with the 2011 Domaine Des Chesnaies Lame Delisle Boucard Bourgeil Cabernet Franc ($14, 13% ABV).
Beef Tenderloin with Caramelized Onions, Paired with a Zinfandel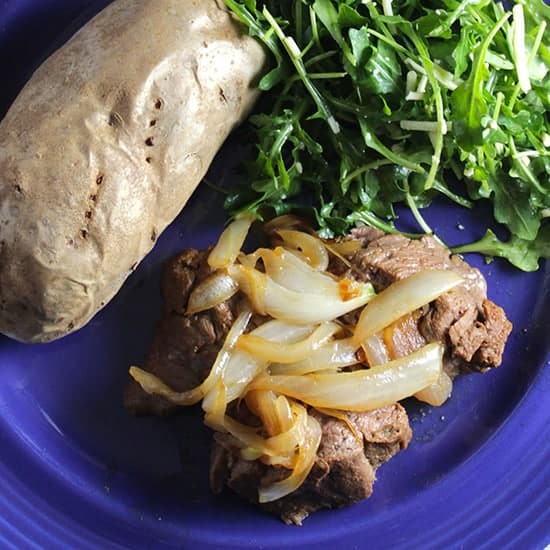 Beef tenderloin is a special cut of meat, topped off with caramelized onions for a meal Dad is sure to love. Serve it with a Zinfandel and you have a good wine pairing for Father's Day.
Grilled Cilantro Lime Pork Tenderloin, Paired with a Syrah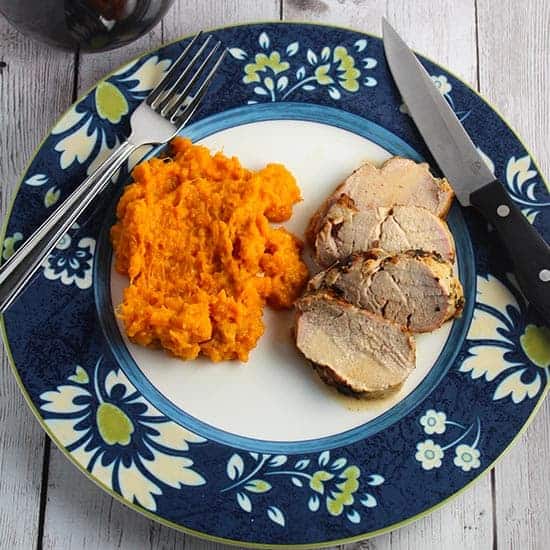 I was reminded the other night how much I like pork tenderloin! My son was raving about it too when I grilled some up for us, so this would be a nice Father's Day choice. The Grilled Cilantro Lime Pork Tenderloin with Chipotle Cream is my favorite way to prepare it, and it is great served with a Syrah. Bonny Doon has some great, pork friendly Syrahs. We have also enjoyed this pork paired with a GSM blend from the Languedoc, with 50% Syrah.
Ziti with Swordfish and Truffle Butter, Paired with a Nebbiolo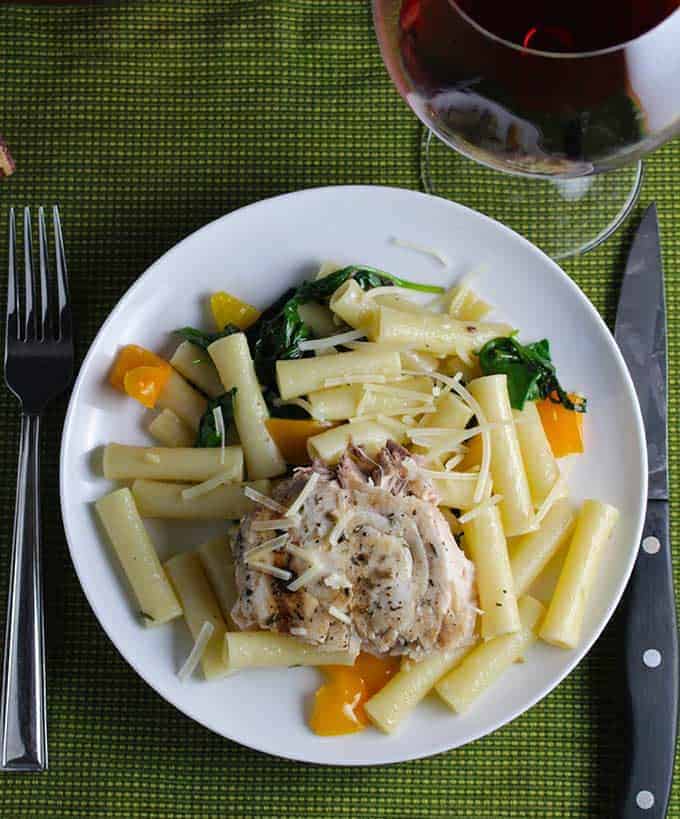 This might not sound like classic Father's Day fare, but this dad loves grilled swordfish! Top it with truffle butter and serve it with a Nebbiolo and you've really got a great Father's Day pairing. We served it with a 2013 Demarie Langhe Nebbiolo, sent as a courtesy sample. I recently picked up a reasonable priced San Silvestro Barolo that would also be a great option for the dish.
Garlic Thyme Crusted Tuna with a Merlot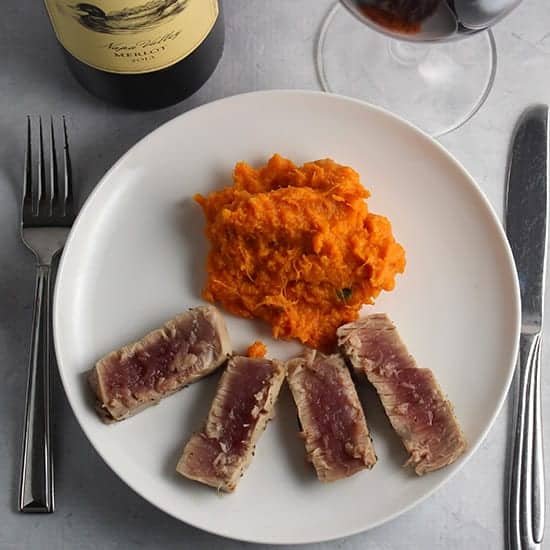 I'm not sure just an Merlot would work with this garlic thyme grilled tuna. We had the recipe with a very good Duckhorn Napa Valley Merlot, which had complexity to go with with both the herbs and fish flavor. Merlot is a good weight to stand up to the meaty fish, too.
Simple Grilled Shrimp with a Pouilly-Fumé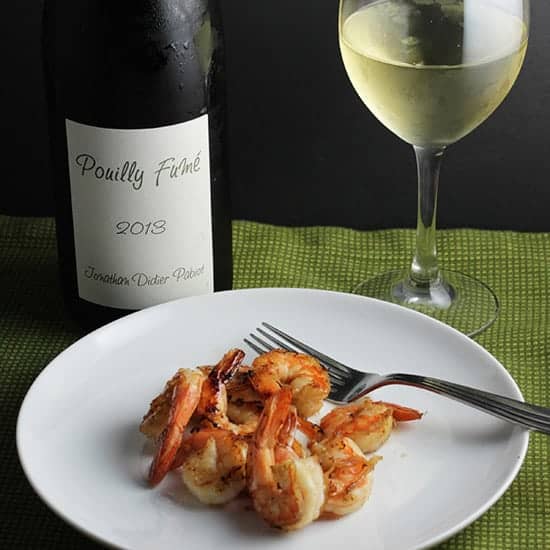 This simple grilled shrimp could go with other Sauvignon Blancs, or another other crisp wine of your choice. But it is particularly good with a Pouilly-Fumé, which is a Sauvignon Blanc from the Loire region of France. Give it a try for a Father's Day food and wine treat!
Grilled Arctic Char with Pineapple Salsa, Paired with a Rosé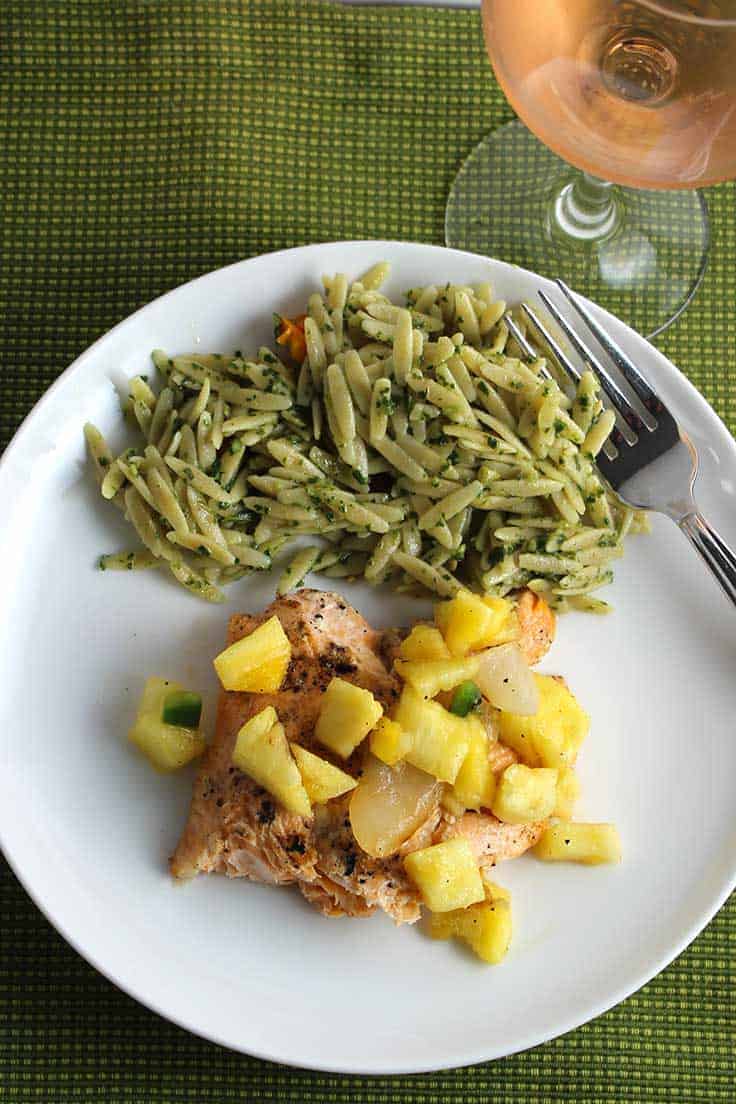 OK, this one is for Dads with strong foodie tendencies. Dad may not have tried arctic char, so it's a chance to try something new. A bit like a combination of salmon and trout, the pineapple salsa shines on this fish. And a pink rosé might not be the most popular Father's Day beverage, but maybe your dad can appreciate that rosé is a great wine to have in your glass on a June day.
Grilled Tandoori Chicken with a Pinot Noir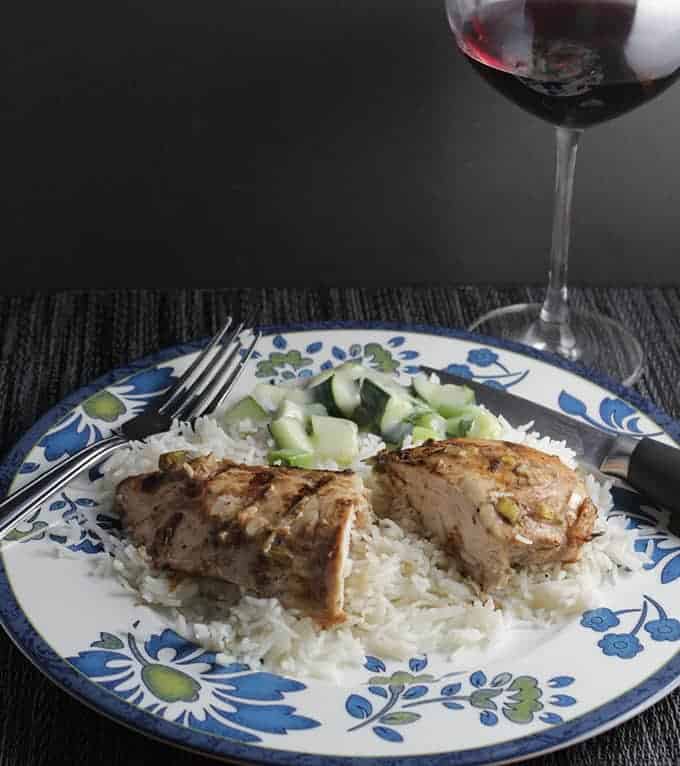 Our Grilled Tandoori Chicken recipe is moderately spiced, and can thus work well with a light red wine like Pinot Noir. Good choice if Dad wants chicken from the grill!
Ligurian Pesto Pasta with a Pigato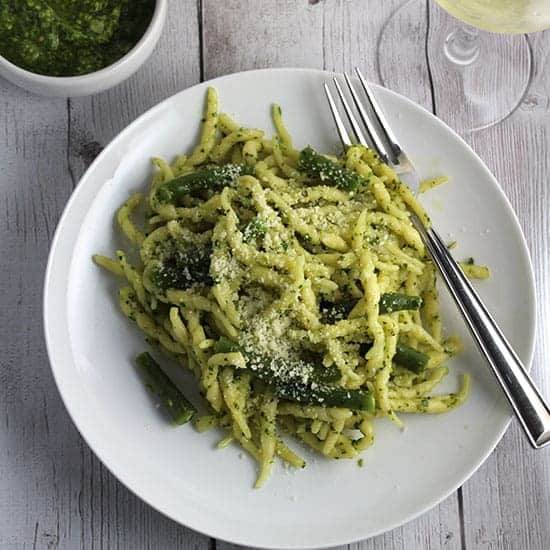 Of course, there are some Dads out there that don't eat meat. Here's one of my favorite vegetarian food & wine pairings: Ligurian Pesto Pasta with a Pigato. You can use any past shape for this, but to make a truly authentic dish Italian dish from Liguria, use trofie pasta from that region. The 2013 Punta Crena Vigneto Ca' da Rena white Ligurian wine made with Pigato is excellent with the dish, but other crisp Italian white wines would do.