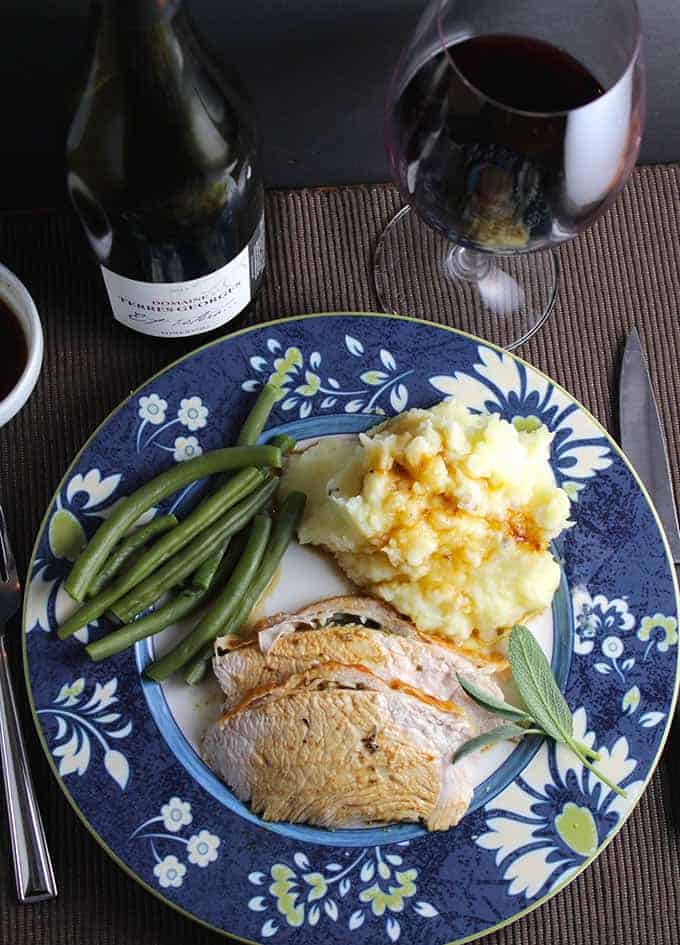 Thanksgiving is fast approaching, and our thoughts are turning to the food we will enjoy, and the wine that we will have along with the feast. If you are looking some new ideas, you will definitely want to check out the Creative Wine Pairings for Thanksgiving #winePW posts. This was initially our Wine Pairing Weekend preview post, but have come back and updated with links to the posts that were shared for our event on Saturday, November 14, 2015.
Be sure to check out all these Creative Wine Pairings for Thanksgiving!
Culinary Adventures with Camilla will share Simple Elegance: Beurre Noisette-Braised Radishes + Sips from Languedoc
Rockin' Red Blog will Celebrate Thanksgiving Lodi Style
Cooking Chat shared Garrigue Roasted Turkey Breast with Wine from Languedoc #winePW
A Day in the Life on the Farm will pair Turkey Tetrazzini with a Michigan Wine
Curious Cuisiniere will share French Herb Roasted Turkey with Languedoc Wine
Confessions of a Culinary Diva is planning A Sud Ouest Thanksgiving
Pull That Cork postdc #winePW Thanksgiving for Two: Storm Pinot Noir and Seared Duck Breast
Tasting Pour will Pick Picpoul, Choose Corbieres: Languedoc Wines and Thanksgiving
ENOFYLZ Wine Blog shared Pumpkin Gooey Butter Cake Paired With An Aussie Sticky
Grape Experiences posted Wine and Dine: Chateau Paul Mas Belluguette and Mediterranean Fish Stew
Dracaena Wines discusses How to Be Creative with Your Thanksgiving Table
Join our live Twitter chat on Saturday, November 14, from 11 a.m. to noon, Eastern Time. Just tune into the hashtag #winePW. This will be a great chance to ask your Thanksgiving wine pairing questions, and share what you know! If you've come to us after November 14, consider joining us for #winePW on December 12, focused on "Sparkling Wine and Festive Holiday Dishes", hosted by Cindy at Grape Experiences. You can get a full listing of past and upcoming Wine Pairing Weekend events here.