Last Updated on
Cabernet Day 2016 is coming up on September 1, so today we bring you 3 Wine Picks for #CabernetDay. All three wines were made with Cab grapes from Napa Valley, one of the premier regions in the world for this popular grape varietal. The wines were sent as complimentary samples from the winery; as always, the opinions here are entirely my own.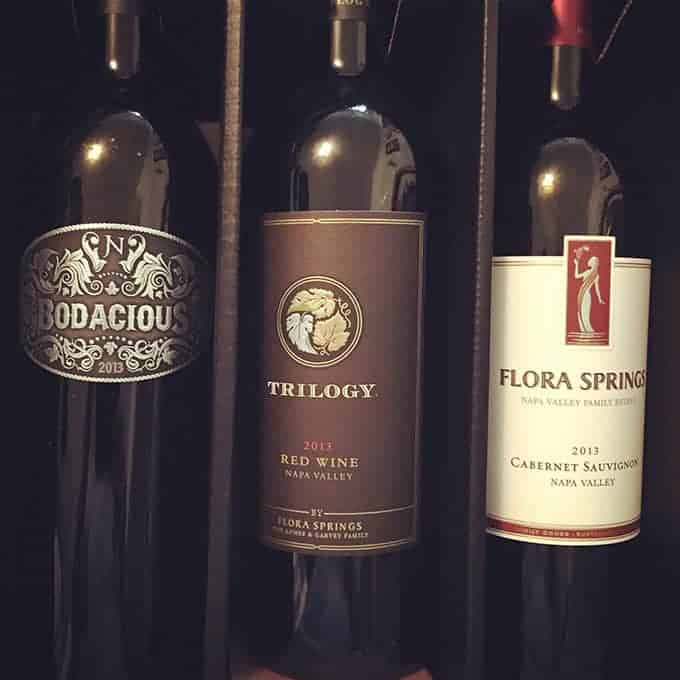 Cabernet Sauvignon is now the world's most widely planted wine grape, and it produces some of the most exclusive wines. Tannins and bold flavored fruits give many high quality Cabs, such as those produced in Napa or Bordeaux, the potential to age very well. Those same qualities also make Cab a great pairing for a good steak dinner, another reason to appreciate the grape. For all these reasons and more, Thursday, September 1, has been designated Cabernet Day. Today I bring you 3 Wine Picks for #CabernetDay, to get you in the mood to observe Cab Day yourself.
I had the opportunity to sample three Cabernet wines sent to me by Flora Springs Napa Valley Family Estate. Any of these three wines would be a great choice to enjoy on Cabernet Day; better yet, why not treat yourself to all three! You can order this package in a special gift box along with a belt buckle from the winery for $180. That link takes you the #CabernetDay page on the Flora Springs site, where you can learn about the fun activities they are doing online and at the winery on September 1.
Flora Springs winery is located near the base of the Mayacamas Mountains, in the heart of Napa Valley. Certainly a great spot to make great Cabernet based wines! Flora Springs was founded in 1978 by the Komes and Garvey families, and has been family run since. Visit the Flora Springs winery site for more details; as it's time for me to get onto telling you more about my 3 wine picks for #CabernetDay!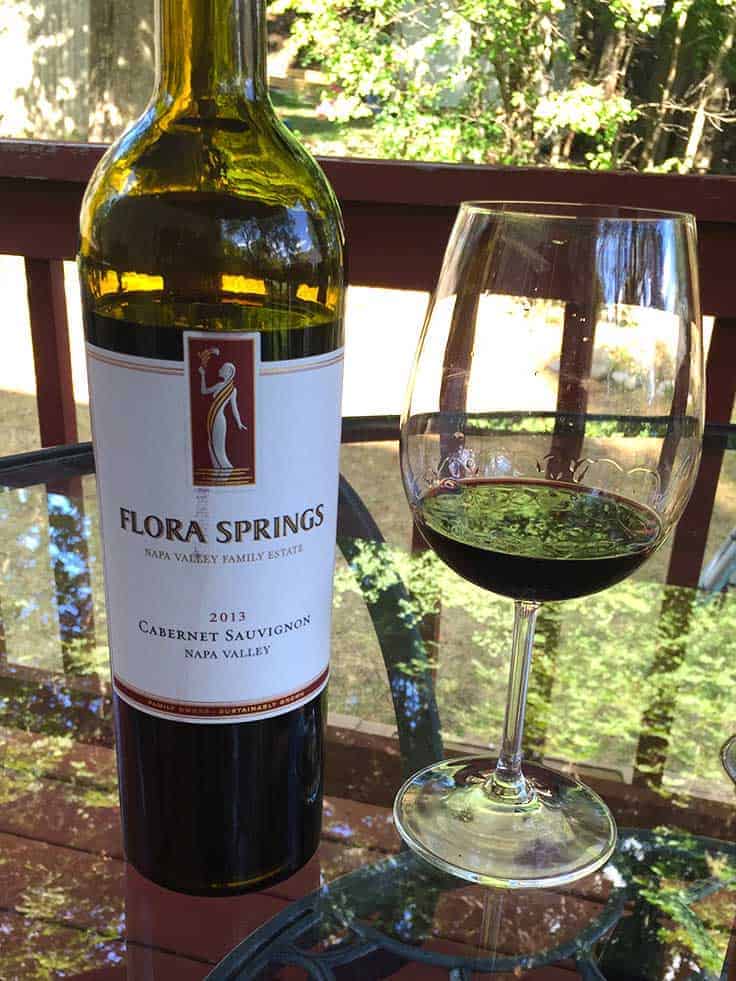 2013 Flora Springs Cabernet Sauvignon ($40) This Napa Valley Cabernet Sauvignon is produced from grapes from some of Napa's best appellations, including Rutherford and Oakville. I noted the jammy nose, and tasted blackberry and cherry fruit, with a bit of old leather and oak. Definitely tasted like a young wine when first sampling, a bit tightly wound, indicating potential for aging. We had it opened for an hour or so before pouring it to enjoy with our pork tenderloin tacos. The wine opened nicely and showed good structure and finish. This Cabernet had plenty of flavor to match all the flavors the pork tacos bring to the table. I originally paired that taco recipe with a Spanish wine, but I will be adding this Cab as another suggested pairing.
This Flora Springs Cab is made from 88% Cabernet Sauvignon grapes, with small amounts of Merlot, Petite Verdot and Malbec rounding out the flavors and color of the wine.
If the $180 price tag is more than you can spend for your Cab, $40 for this Flora Springs Cab is a very good value. For a Napa Cab of this quality, this bottle is priced very reasonably.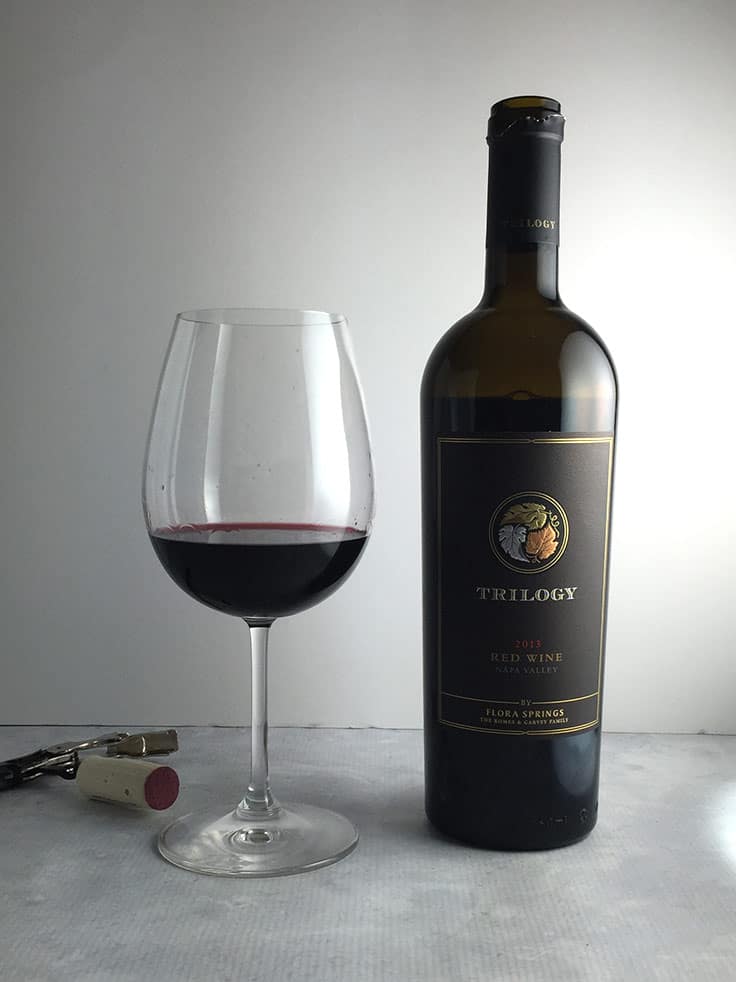 2013 Flora Springs Trilogy ($80) This is a Bordeaux style blend from top Flora Springs estate lots, comprised of 87% Cabernet Sauvignon along with 7% Petite Verdot and 6% Malbec. Deep brick red in the glass. On the nose, I got pine forest floor on a warm day. Complex flavor profile with some blackberry and currant fruit, along with menthol and oak. I had this open for awhile before pouring it with our grilled ribeye steak. It further developed after opening and pouring. It really struck me when enjoying the Trilogy Cab that this is a "pretty" wine, with rose petals on the finish.
I think we tend to think of Cabs as being big and powerful wines, sometimes with the potential to overwhelm. But our wine picks for #CabernetDay show that good quality Cabernet Sauvignon can be very elegant wines, and that was particularly true of the Trilogy.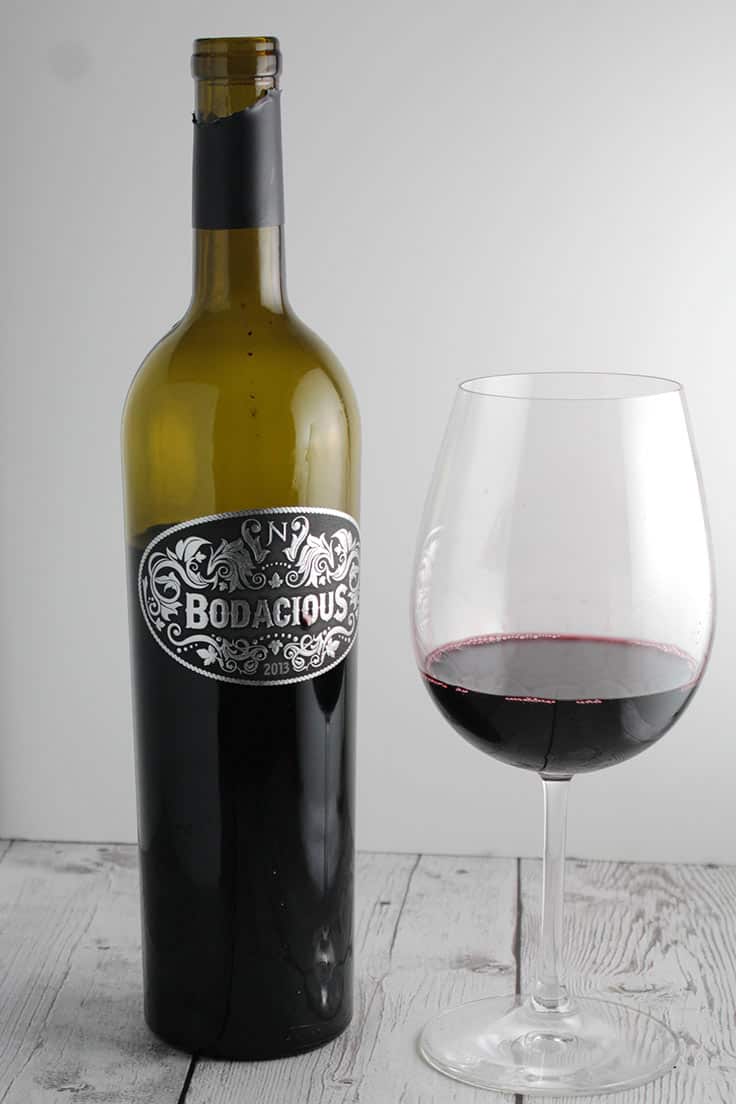 2013 Jon Nathaniel Bodacious ($60) This Napa Valley red blend is comprised of 59% Cabernet Sauvignon, 29% Malbec, 6% Petite Verdot and 6% Cabernet Franc. The grapes are sourced from Oakville, Rutherford and Napa Valley appellations. Small production, just 400 cases. Deep red in the glass. Classic Cab nose with cassis, cherry wood and leather. Big cherry fruit and smooth mouthfeel, with a touch of spice. Still a bit tightly wound, opened up in the glass. A straightforward, enjoyable Cab that paired very well with our cheeseburgers.
The Jon Nathaniel is a new project started recently by the father and son team, John and Nat Komes. It is a small production operation, using from from Napa Valley vineyards owned by the Komes family that also owns Flora springs. For more information, visit the Jon Nathaniel website.
Parting thoughts: All three of the wines I sampled for Cabernet Day have their own unique flavor profile. That said, they are all excellent examples of the finesse and power of good quality Napa Cabernet. As you may have picked up in my tasting notes, all three of these 2013 Cabernets benefited from some time being opened prior to serving. I would recommend decanting these wines for a bit for current consumption. They certainly drink very well right now, especially after a bit of breathing time, but would most likely do very well with some time in the cellar. Perhaps you might celebrate Cabernet Day by opening one of these wines now and putting a few bottles in the cellar to enjoy a few years down the road!
If you are enjoying Cabernet Day, or have opened a good Cab lately at some other time, I'd love to hear about it in the comments. Cheers!