Last Updated on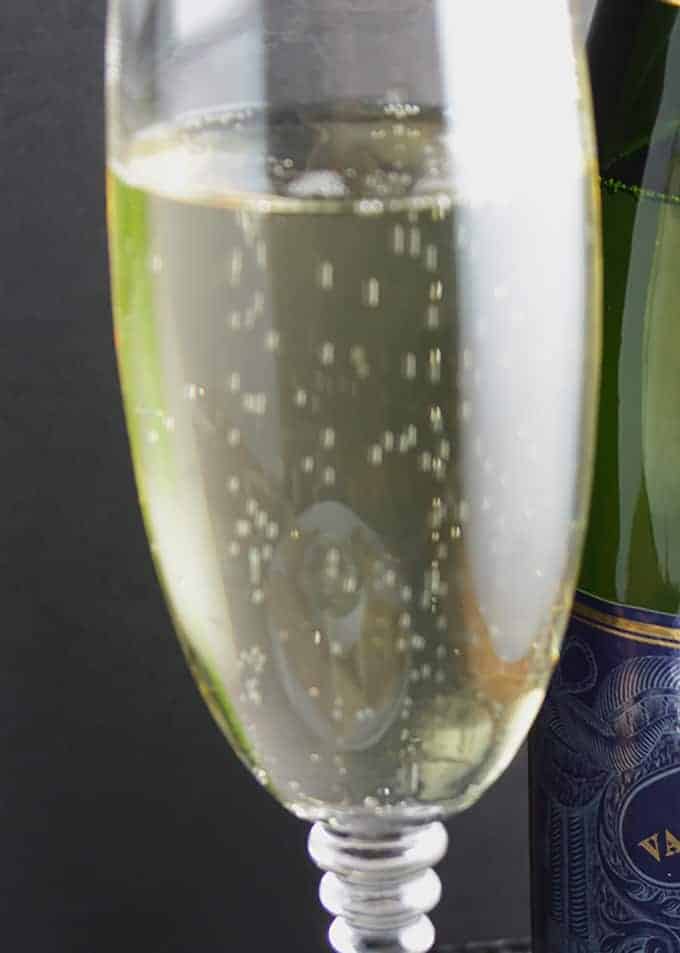 For a number of years, I would write about my "Wines of the Year" some time around January 1. But seeing as wine makes a great gift to people who enjoy it, I thought I would come out early with a list of some of the best wines I've tried this year. I like to try a wide variety of wines, and have an appreciation for smaller, often "under the radar" producers that can be a great source for value. Thus, many of the wines on the list might not be big names, but are likely to be appreciated by the discerning oenophile on your list. I include approximate retail prices for most of the bottles to give you a rough idea of what you'd pay. Ok, time for the Cooking Chat 2014 Wine Picks for Holiday Giving!  Stay tuned for my list of wines to bring for the holiday, coming next week.
White Wines
2012 Champalou Vouvray ($20) 100% Chenin Blanc. The wine has a nice, clean crisp taste and a delicate floral bouquet. Enjoyed it paired with Salmon with Olive Lemon Relish, one of my favorite recipes from Barbara Lynch's cookbook, "Stir"
.
2009 Ramey Hyde Vineyard Napa Valley Chardonnay Enjoying this chard from the Carneros region of Napa was a good way to start the year–it was my top wine for the month of January. The tasting notes I tweeted "Chard a nice start to our #CA #wine dinner! Floral citrusy notes, restrained oak."  It went well with the Artichoke Dip with Roasted Broccoli and Garlic I brought to a dinner party, as well as the cheese, pate and other apps available before our dinner.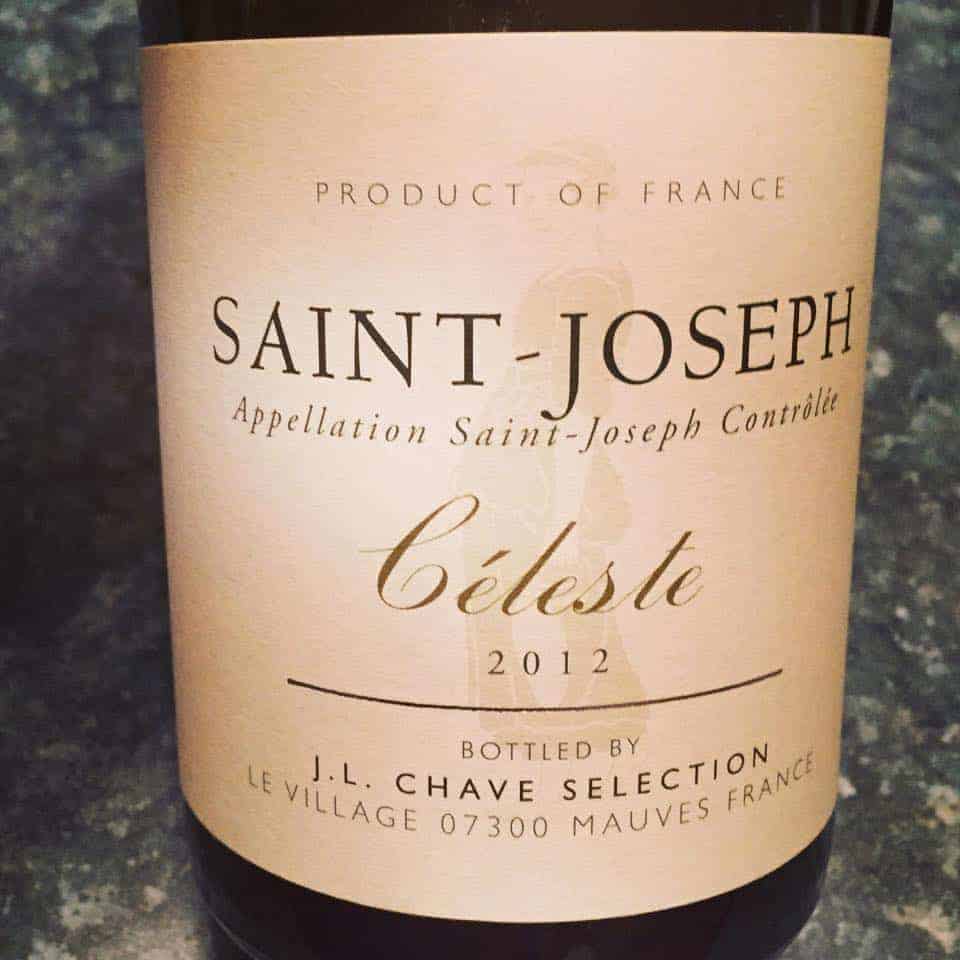 2012 J.L. Chave Selection "Celeste" St. Joseph  ($33) A luscious, full-bodied white made from 100% Roussanne. I tasted this recently and will use it next time I have a dish that I might otherwise pair with a Chardonnay. Chave is a great Rhone producer.
2012 Guffens-Heynen Macon-Pierreclos Le Chavigne  ($35) from Burgundy. I got honey and clover on the nose. Nice fruit on the wine–cantaloupe perhaps? Also a touch of honey–the fruit and honey definitely made this taste like summer in a glass (I had this during the summer, might have to try again this winter and see if the can conjure up some of that summer feeling). Perhaps most notable was the depth of texture in this wine, providing a great mouthfeel and long finish.
Red Wines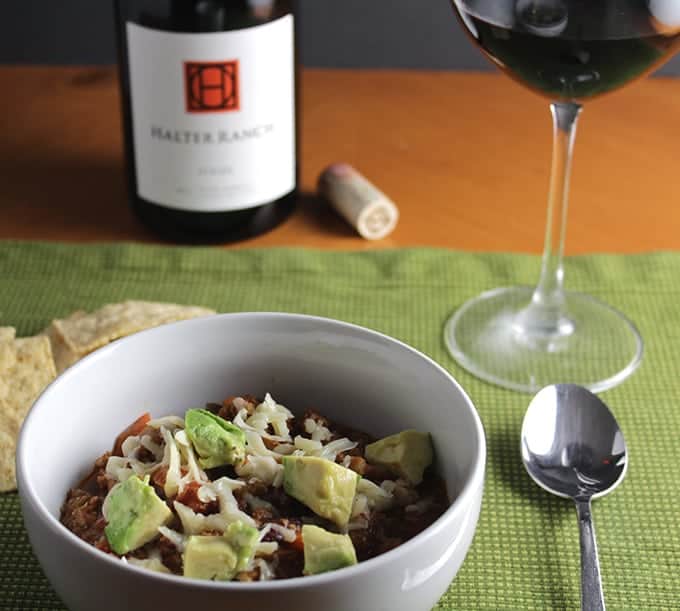 2012 Halter Ranch Syrah ($35) has a big fragrance of violets. I got blackberry jam and white pepper taste. The Syrah opens nicely and shows a lot of finesse on the long finish. There's a depth and complexity to the wine that worked nicely with the lively flavors of my Turkey Chili Topped with Avocado.
2009 Tenuta Dell'Ornellaia Bolgheri Superiore ($200) This was my favorite during our wine club's blind tasting of Super Tuscans. It was by far the most expensive from the lineup. Guess I have good taste! We enjoyed my Slow Cooked Tuscan Beef Stew with this bottle and the others in the lineup.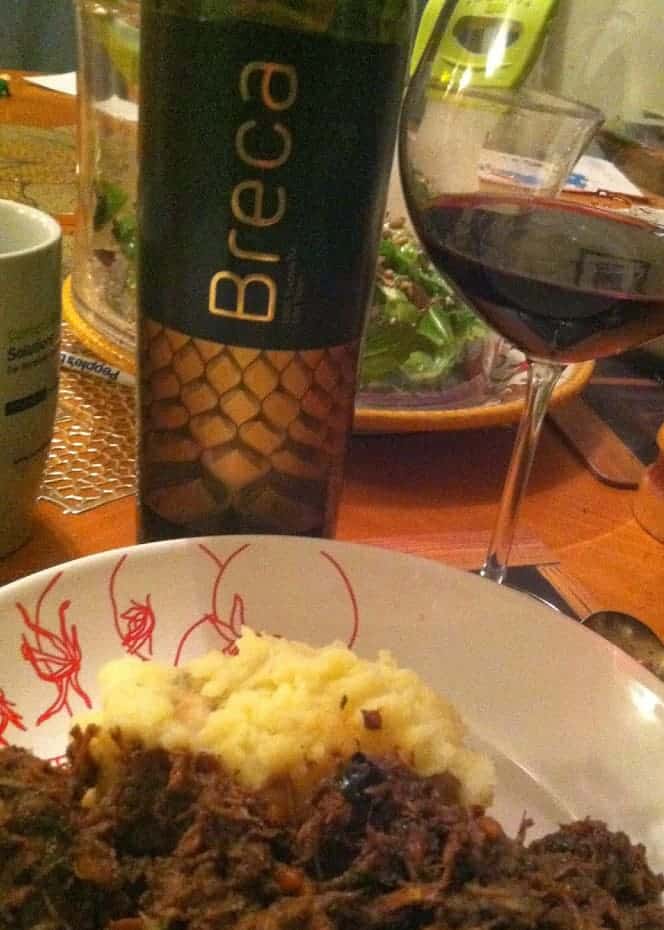 2010 Breca Old Vines Garnacha ($20) With this bottle, you can impress your score-conscious friends without breaking the bank–Parker gives it a 94! I was encouraged to age this bottle for awhile when I got it a year ago. I did manage to do so for awhile, but when Open That Bottle Night rolled around in late February, it seemed like a good time to try it. I got forest floor on the nose, taste of cassis and blackberry. Benefited from about half an our of decanting.
2012 Soter Miner Springs Pinot Noir ($60)– Elegant Pinot from the Yamhill – Carlton AVA in the Willamette Valley.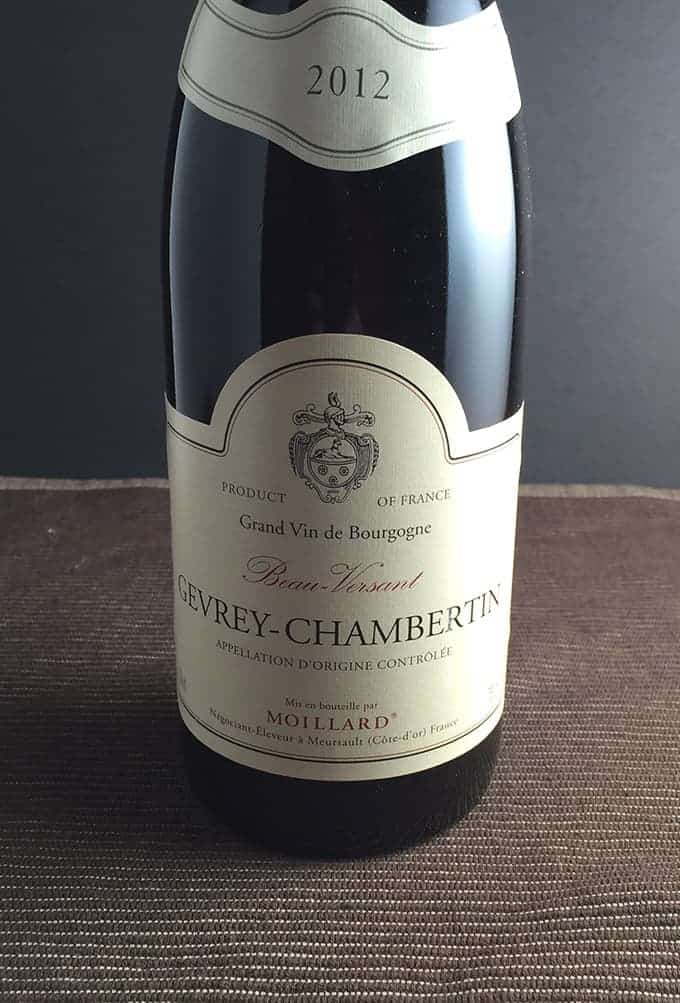 2012 Moillard Gevrey-Chambertin Beau-Versant This was my favorite Burgundy from another wine club gathering, so I got this as an early gift to myself! We enjoyed it with our wine club dinner. The wine opened enough in the glass to enjoy now, but it would clearly benefit from some aging. So far, it is still in our cellar. A great option for the patient Burgundy lover on your list! Not readily finding this vintage price online, I believe it's in the $60 to $70 range.
2011 Chambolle-Musigny La Pousse d'Or ($90) This bottle is a great expression of Burgundy grown Pinot Noir, refined elegance in a glass. Drinkable now, but would certainly age.
2010 Franciscan Estate Napa Valley Magnificat ($45) A Bordeaux-style blend from Napa, with Cabernet Sauvignon, Merlot and Petit Verdot. Well-balanced, powerful wine, a good wine for the California wine fan on your list
2005 Masciarelli Villa Gemma Montepulciano D'Abruzzo Riserva ($80) We tasted this bottle at the end of our most recent wine club meeting, and it was a huge hit. Didn't get tasting notes down other than thinking that this wine would make a great gift, with a good combination of power and finesse.
2011 Paxton Quandong Farm McLaren Vale Shiraz ($32) Had to get at least one Southern Hemisphere wine on the list. I tasted blackberry and chocolate. More nuanced than some Shiraz from Australia.
Bubbly and Dessert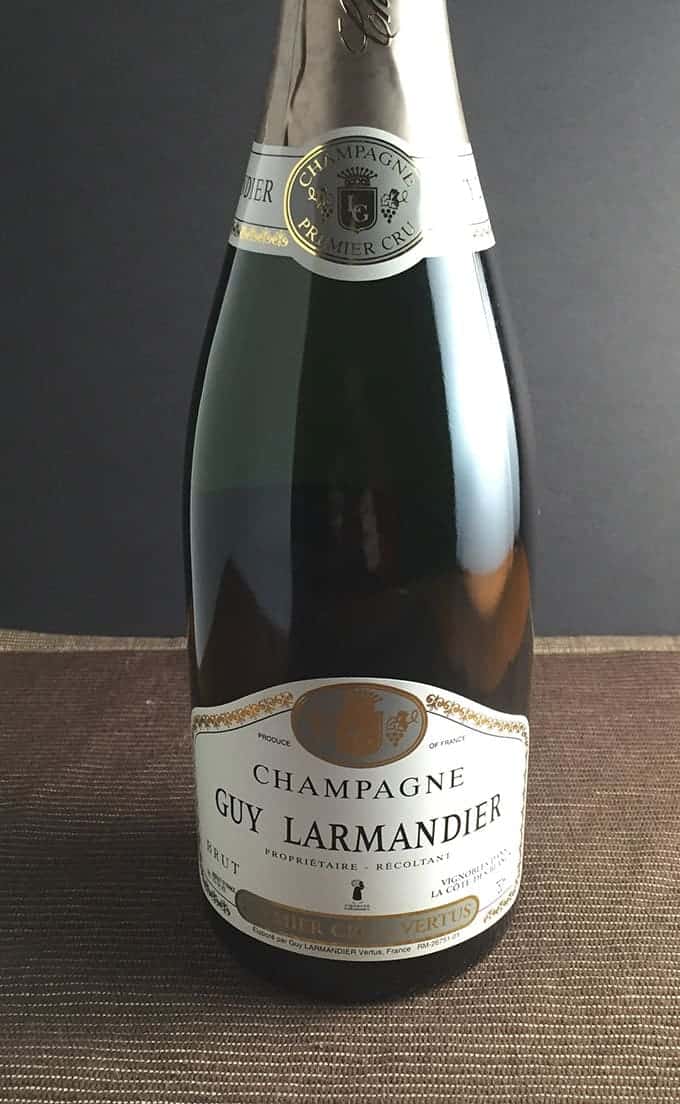 Guy Larmandier Premier Cru Champagne ($53) I have this bottle on hand, ready to give to a friend that appreciates good bubbly. It's about the only claim I can make to having started my Christmas shopping! Clean, crisp, and elegant.
2007 Chateau de Malle Sauternes ($49) has notes of honey and hazelnut, and a super-long, luscious finish. We enjoyed it with Grilled Figs and Mascarpone.
I hope that gives you some ideas for your holiday shopping! Do you have a special bottle your planning to give? Or maybe one on your wish list?