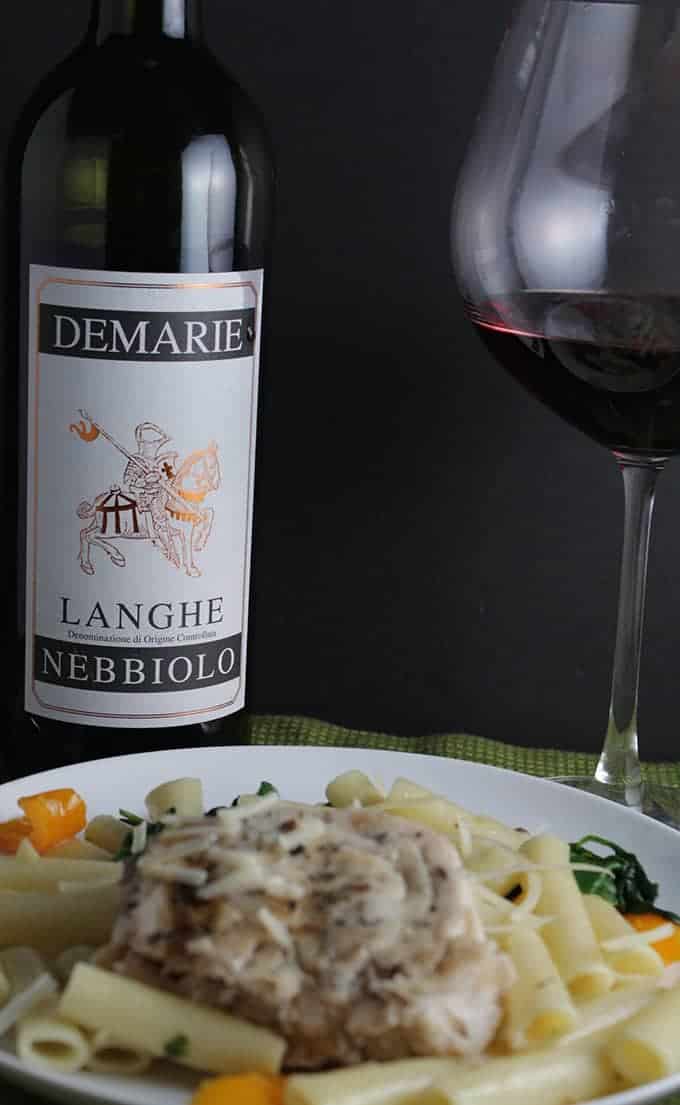 I love putting together good food and wine pairings, as you will quickly figure out if you poke around Cooking Chat a bit. I'd say I have a pretty good knack for putting together food and wine that enhance each other. But I realize food and wine pairings aren't everyone's cup of tea–or glass of Chardonnay!
I realize picking the right wine to go with a meal can be a bit intimidating. This is particularly true when entertaining a food and wine savvy crowd, or ordering a bottle of wine at a restaurant with an important client or date.
Wine and food should be enjoyed, not a source of angst. So to help make picking the right wine for a meal or party, easier, I will now be offering a variety of Cooking Chat Wine Pairing Services. So whether you have a quick question about what wine to order at restaurant or need help putting together a complete food and wine pairing menu for a holiday party, I've got you covered!
You can find websites and apps that can be a resource for wine pairing input. Personally, I haven't been too impressed with the recommendations served up by these sources. If they work for you, great. But if you'd like to connect with a real person with a lot of food and wine pairing experience, you have come to the right page!
Quick Wine Pairing Help: Need some quick input about what wine to serve with dinner? Or maybe you need to bring a food and wine pairing to a party? What wine to order at a restaurant, with no sommelier available? Purchase wine pairing help credits, and you will get a mobile line where you can call or text with your wine pairing questions between 7 a.m. and 9 p.m. Eastern Time. You will only be charged for use of a credit if you get your response in under two hours. 
$25 for 3 Quick Wine Pairing Help credits  email david AT cookinghchatfood.com to order. 
*************
The Quick Wine Pairing Help item is intended for simple questions that can be answered in a call or text exchange of 5 to 10 minutes. If you are planning a full lineup of food and wine for a party, see "Wine Pairing Menu Consultation" below!
Wine Pairing Menu Consultation: Planning a gathering that will include wine and food served together? I will help you put together a menu with food and wine pairings that will be sure to please your guests. I will listen to what kind of party you are planning, your budget, and the initial ideas you have about the food and wine to be served. Based on what you describe, I will suggest food and wine pairings for the gathering. There are two levels of Wine Pairing Menu Consultation services available:
One wine pairing menu consultation ($50): I will spend up to an hour on the phone with you and/or exchanging emails to understand the gathering you are planning and brainstorm menu and wine pairing ideas with you. email david AT cookinghchatfood.com to order.
*******************
Full wine pairing menu development ($95): Full wine pairing menu development will start with a conversation to help me understand the party you are planning. I will follow that conversation with a proposed menu and wine pairing outline, and seek you feedback on the draft menu. I will then present an updated menu and wine pairing for you to use. This final menu will be written in a format you could print and share with your guests, if you would like. email david AT cookinghchatfood.com to order.
Please book full wine pairing menu development at least one week in advance of your party. Inquire about expedited menu development services if needed. 
Boston Area Wine Pairing Help: If you are in the Boston area, I can offer some additional in-person services, including wine shopping for parties, help with food prep, and more. Contact me for details.