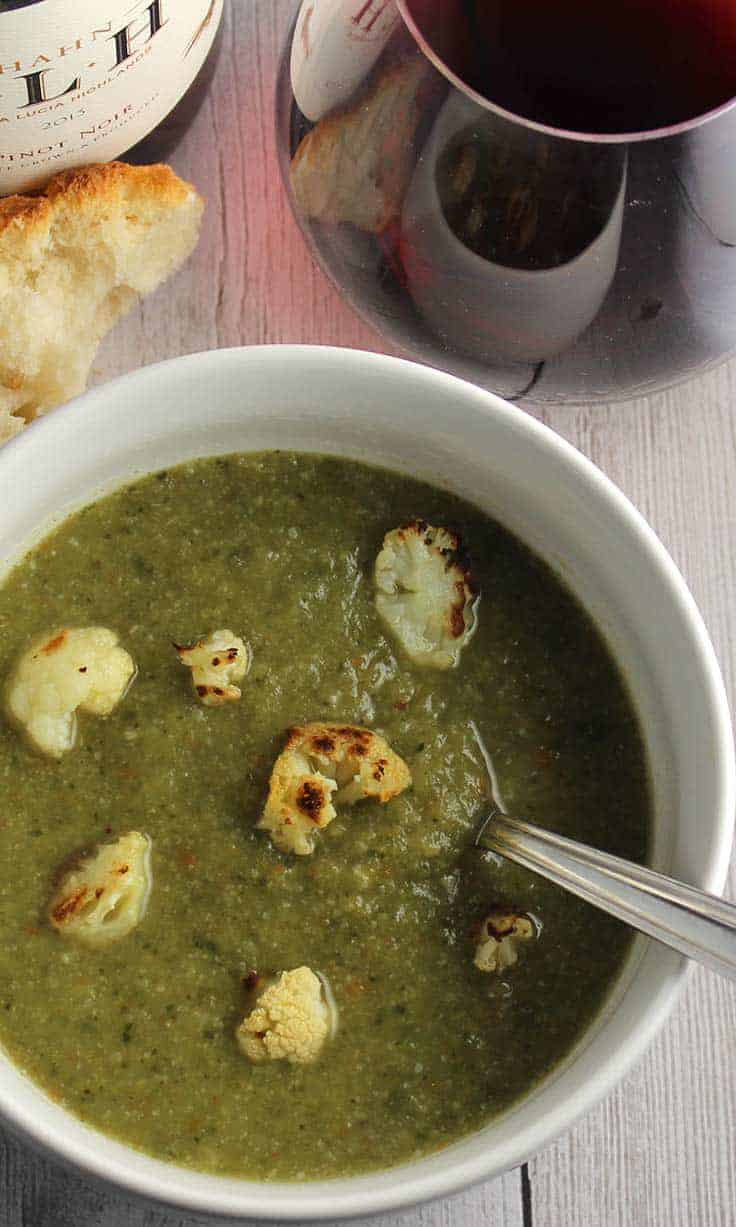 I welcome the opportunity to partner with brands that offer products aligned with our focus on healthy meals, wine pairings and other food adventures. Below please find a summary of some of the ways we might partner to promote your product, followed by a snapshot of Cooking Chat's reach. We also include some examples of ideas we get pitched that are not a good fit for Cooking Chat, and a few words on our policies. Email me at David AT cookingchatfood.com if you want to explore any of these options or other ideas.
Creative, healthy recipes featuring your product
Would you like to feature your product in a delicious, healthy recipe with mouthwatering photos? I have a passion for making and sharing healthy food that tastes great. I have shared over 500 great recipes here on Cooking Chat, with an emphasis on lots of veggies, cooking seasonally, lean protein and whole foods. Your brand can be featured in a sponsored recipe post here on Cooking Chat and promoted through our social media channels. I can also work with you to create recipes to be featured on your website.
Wine pairings
I love coming up with wine pairings that enhance the meals I cook. I founded a monthly blogging group, Wine Pairing Weekend, devoted to the subject. If you are a winery or wine distributor, I can create a recipe that that pairs wonderfully with your wine. A featured pairing post here on Cooking Chat includes a recipe and description of how the wine pairs with the food, with a link back to the winery site. The recipe can also be added to your site if you like. If you are a consumer looking for wine pairing help, I've got you covered there, too!
Boston area food & wine events
While creating recipes and wine pairings is our primary focus on Cooking Chat, we like to get out and cover events in the Boston area that cater to the foodie crowd. If you manage a Boston area food or wine establishment, add us to your press list to notify about events coming up!
Cooking Chat Reach (as of January 2022)
Blog traffic:

Over 80,000 monthly page views

Social

Pinterest: 6,500+ followers
Twitter: 6,200+ followers
Facebook: 3,000+ page likes
Instagram: 1,600+ followers
Google+: 233,000 followers of the Cooking Chat Recipes Collection; picked as a Google featured collection (prior to the service being sunsetted).
Policies: My readers rely on my insights on food, wine and other cooking topics. I will only share about products I can recommend enthusiastically after using. If a brand sends a product that I am not comfortable recommending, I will notify the brand that I am not able to do a sponsored post for the product.
Things that aren't a fit for Cooking Chat: We food bloggers get lots of emails from companies pitching all kinds of food related news and information. I thought I would also include on this "work with me" page examples of things that don't fit what we are doing here on Cooking Chat:
A recipe someone else developed that you want me to post. With the exception of a few targeted guest blog posts, the recipes on Cooking Chat are my original creations.
Highly processed foods: We are focused on healthy eating and whole foods here on Cooking Chat, and are not interested in foods that don't fit this theme.
Chef or author interviews: I get lots of emails pitching me to do an interview with a chef or food related author. Not really our thing here.
Foods containing nuts, egg or sesame seed: We have a food allergy in the house, and keep these allergens out of our kitchen. On the other hand, if you have a product that caters to folks with food allergies, we'd love to hear from you!
Disclosure to readers: I am occasionally compensated for working with brands and companies to promote a product or service. These instances are clearly identified on the post that has been sponsored. However, I do not accept payment to publish a positive review. All opinions are entirely my own.
Email me at DavidBCrowley AT gmail.com if you want work with me or to explore any of these options or other ideas.