In Episode 8, we learn about CSA shares with Lacey Arnold from Warner Farm. She gives lots of great background on the benefits of CSAs for farms and consumers alike. Lacey breaks down the specifics of how their CSA works, as well as providing a lot of good general information about how CSAs work. We have been participating in Warner Farm's CSA for several years, so this was a perfect way to provide more background about CSAs.
You can listen to the podcast on:
Apple podcasts | Spotify | Amazon Music
Today's guest – Lacey Arnold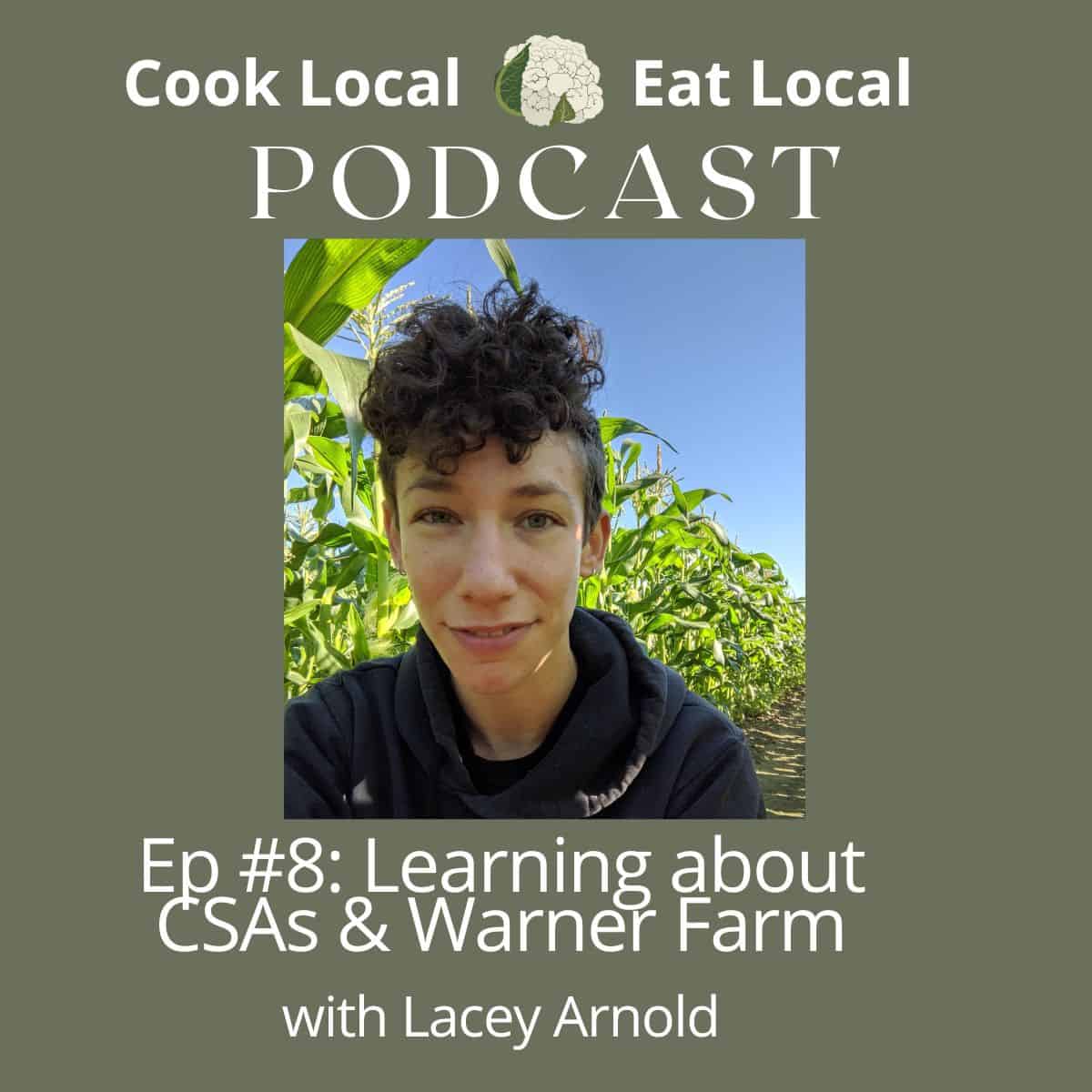 In today's episode, we speak with Lacey Arnold about CSAs – Community Supported Agriculture. Lacey ran Warner Farm's CSA program for the 2019-2020 seasons, and now serves as the farm's Wholesale Manager. She also manages Warner's two pick your own strawberry fields and assists in the management of their seasonal corn maze, Mike's Maze.
In this episode we cover:
What it means to be an agritainment farm.
How the Harvie online system provides for more choice to customers
Logistics of how the Warner Farm CSA program works, including a variety of plan options.
Different styles of CSA styles, including box CSA, market style CSAs, home delivery and pick your own
How you can sign up for Warner Farm's CSA at any point throughout the season
Tips for making the most of a CSA share
How freezing and pickling can preserve your CSA produce
The suggestion to reach out and talk to your farmers!
Resources mentioned
Some of the resources Lacey mentioned during the show include: