Open That Bottle Night provides an annual reason to open a special bottle of wine, perhaps one that has been languishing in your cellar for too long. You are invited to observe Open That Bottle Night 2018 on February 24, and share about the experience as part of the next Wine Pairing Weekend.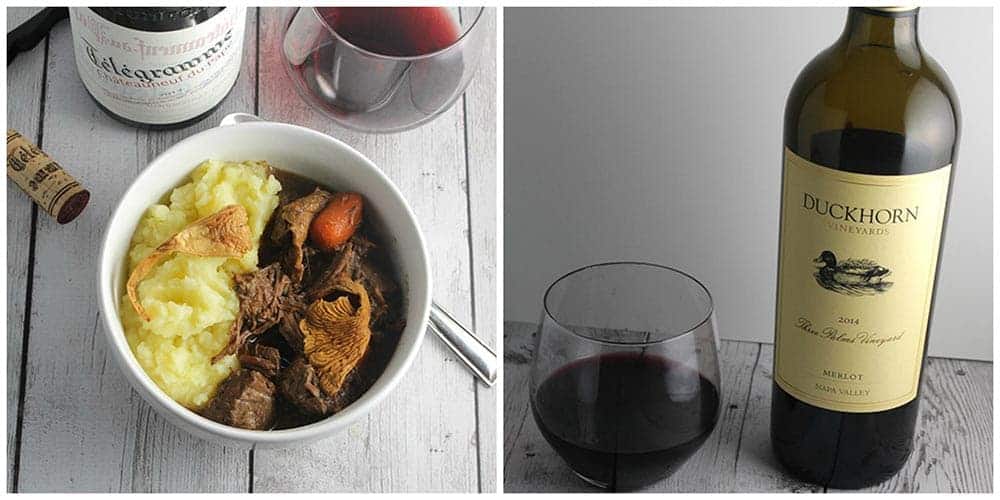 What is Open That Bottle Night?
Do you have a special bottle of wine lying around for the occasion to open it? Well, your occasion has arrived! Join us for Open That Bottle Night (OTBN), which is always held of the 4th Saturday of February. The Open That Bottle Night 2018 is coming up on Saturday, February 24. We'd like to invite you to join the Wine Pairing Weekend (#winePW) group in a two part event. First, we'll open a special bottle of wine for OTBN of Feb. 24, then we will share blog posts and hold a Twitter Chat about the wine and food we paired with it on Saturday, March 10.
If you're new to #winePW, every month we focus on a different food and wine pairing theme. The event, held the 2nd Saturday of each month, includes sharing blog posts and a live Twitter chat at 11 a.m. Eastern Time.  I started this event back in June 2014; you can get the backstory in the original post introducing the idea, and check out the list of Wine Pairing Weekend events past and future here.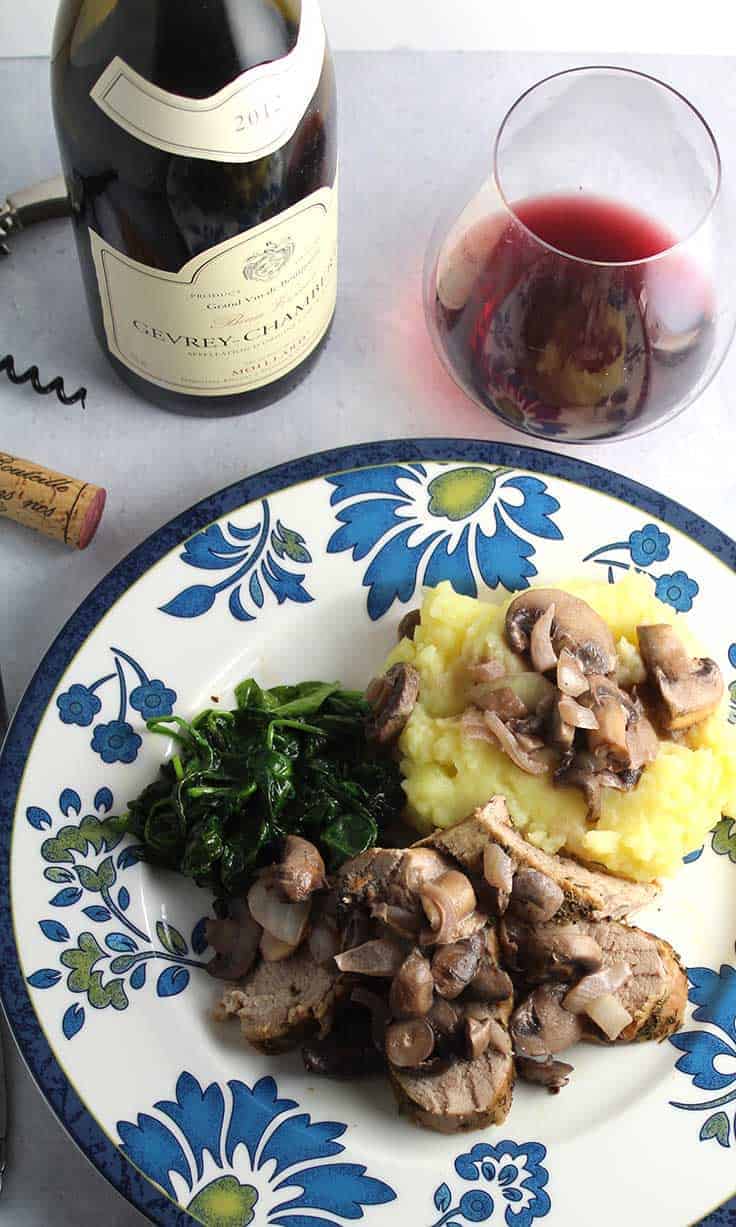 A bit more about Open That Bottle Night. Dreamed up by Wall Street Journal Writers Dorothy Gaiter and John Brecher, the premise is that anyone with any interest in wine has at least one bottle that has long been languishing for that "special occasion" that never seems to arrive. Well, OTBN gives you permission to open it! Open That Bottle Night 2018 is the 19th OTBN annual event; I've been participating for about ten years now. Here are some tips for OTBN from Dorothy & John, and here's Dorothy's article about OTBN 2016.
OTBN can be a fun time to have a gathering of friends that enjoy wine. Each guest can bring a bottle to contribute, which can make for an interesting lineup to try! See for example the results of one such gathering we hosted in 2013.
You don't have to celebrate OTBN with company, however. Some years we have observed Open That Bottle Night with good meal around the family dinner table. That's we we did last year, serving Chanterelle Beef Stew with a Chateauneuf Du Pape, shown at the top of this post.  Back in 2016, we opened a good Burgundy and served it with Pork Tenderloin and Mushrooms. For our recipe, tasting notes and links to the other 2016 #winePW Open That Bottle blogs, use this link.
How to Join #winePW for Open That Bottle Night
Send an email to tell me you're in: Include your blog url, Twitter handle, link to your Pinterest profile, and any other social media detail. If you know your blog post title now, include that…but you can send me that a bit closer to the event, I'd like to get a sense of who's participating and give some shoutouts and links as we go. The email is DavidBCrowley AT gmail.com. You can also let me know via the Wine Pairing Weekend Facebook group, if you are a member there.
Open a special bottle on Feb. 24 and serve it with food. I know, a tough one to add to your to-do list! Connect with others who are participating that night by using the #OTBN tag and #winePW on Twitter, Instagram and anywhere else you'd like.
Send your post title to me by Tuesday, March 6 to be included in the preview post. I will do a preview post shortly after getting the titles, linking to your blogs. Your title should include "#winePW". If you want to get involved after Tuesday, March 8, just drop me an email letting me know you plan to post so I can add you to the link list.
Publish your post between 12:01 a.m-8:00 a.m. EDT on Saturday, March 10. 
Include a link to the other #winePW participants in your post, and a description of what the event is about. I'll provide the html code you can easily put in your initial post–which will link to people's general blog url–then updated code for the permanent links to everyone's #winePW posts.
Get social! After the posts go live, please visit your fellow bloggers posts' to comment and share on social media. We have a Facebook group for participating bloggers to connect and share, too.
Twitter Chat: Every second Saturday of the month at 11 a.m. Eastern Time, we hold a live Twitter chat based on our theme for the month. So on March 10, we will be tweeting about our OTBN experiences.
Sponsored posts OK if clearly disclosed. Please be sure to disclose if your post is sponsored or if you are describing wine or other products for which you have received a free sample.
I'll sign-off for now and let you start thinking about what special bottle of wine you will open for OTBN 2018 on February 24!