Wine pairings for grilled meat was easy choice for the first Wine Pairing Weekend blog event coming up this Saturday, June 14. After a slow and cold start to our spring here in the Boston weather, grilling weather seems to have finally set in to stay. In addition to seeing last weekend's temps pass 80, Father's Day is coming up Sunday. I know beer might be the choice for many Dads when enjoying grilled food, but I'm sure there are plenty of Dads who want to enjoy their meal on this special day with a good glass or two of wine. If you're looking for inspiration along these lines, the Wine Pairing Weekend event is just for you!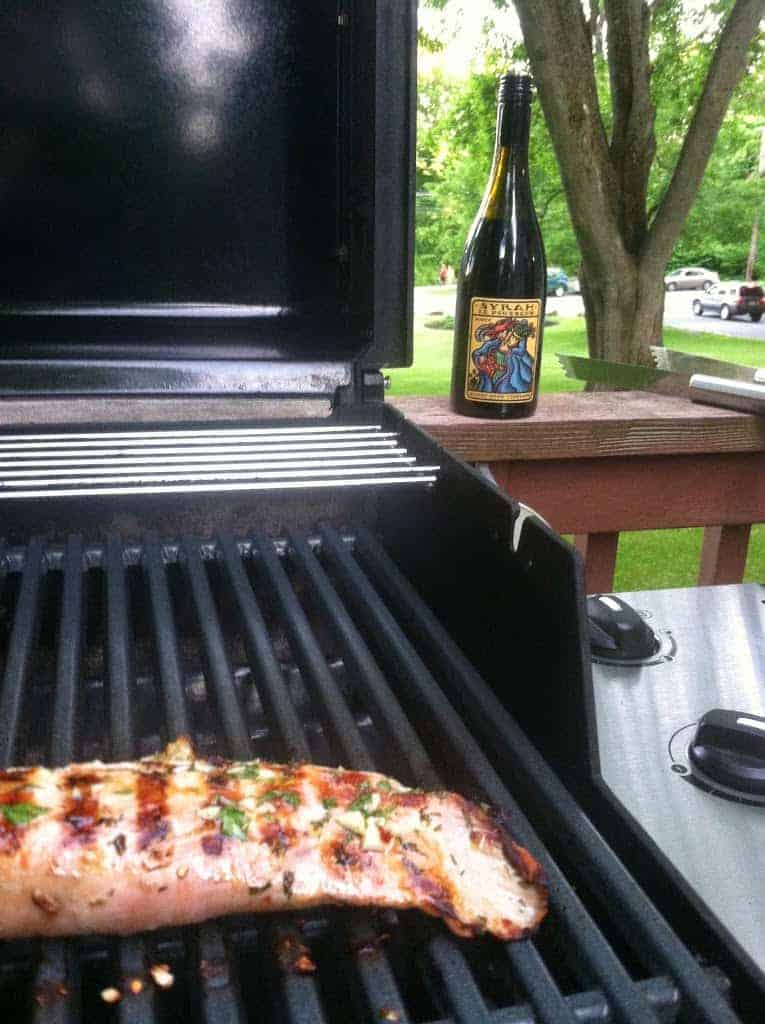 As I explained in my post introducing Wine Pairing Weekend, I find plenty of online events focusing on food and wine separately, but not too much looking at the interplay of food and wine. Wine Pairing Weekend (#winePW for short and on Twitter) will be a monthly event featuring bloggers posting about a pairing in response to a particular theme, along with discussion on social media about the topic. This will include a live #winePW Twitter chat at 10 a.m. Eastern time on Saturday June 14.

Below I'm linking to the bloggers that have let me know they plan to participate. Thanks to the early responders to this first #winePW! If you're reading this before June 14, you can still jump in with a blog post of your own. Just check out the intro post for more of the blogger details and email me at winepairingweekend AT gmail.com.  If you've come upon this after that date, considering joining us for #winePW 2 on July 12, which will have the theme "Refreshing Summer Wine Pairings".
Wine Pairing Weekend #1 Bloggers as of June 10
The Tasting Pour is posting "Pairing Food and Wine: Cabernet Cliché"
Culinary Adventures with Camilla is pairing "Lemon Marmalade-Glazed Duck Legs + Holman Ranch's Off-Dry Pinot Noir"
Vino Travels – An Italian Wine Blog will share "Food and Wine Pairing: BBQ with Montepulciano d'Abruzzo"
Grape Experiences is sharing "Wine and Dine: Sinfo Rosado 2012 with Chicken Enchilada Burgers"
Pull that Cork will post "Rolled Pork Florentine on the Grill, Which Wine Pairs Best?"
From Cooking Chat, "Grilled Pork Tenderloin Paired with a Bonny Doon Syrah"
And posts coming from Meal Diva and Curious Cuisiniere–and perhaps another addition or two, maybe from you?