In episode 12, we talk with Erin Baumgartner, Co-Founder and CEO of Family Dinner about how this farmers' market delivery service brings great local food to customer's homes. Erin describes how this company seeks to reimagine America's food system, creating efficiencies that reduce food waste while bringing high quality products from local farms and food purveyors to customers.
You can also listen to the podcast on:
Apple podcasts | Spotify | Amazon Music
In this episode, we cover:
The vision behind Family Dinner.
Why the current food system generates so much food waste.
How Family Dinner uses data to create more efficient connections between food producers and customers.
Some examples of the products available through family dinner.
Tips for finding great local food in your area.
How the pandemic underscored the value of a strong local food system.
Ideas for how to turn scraps of vegetables into a quick meal like a frittata, or to save them for making veggie stock.
Today's guest – Erin Baumgartner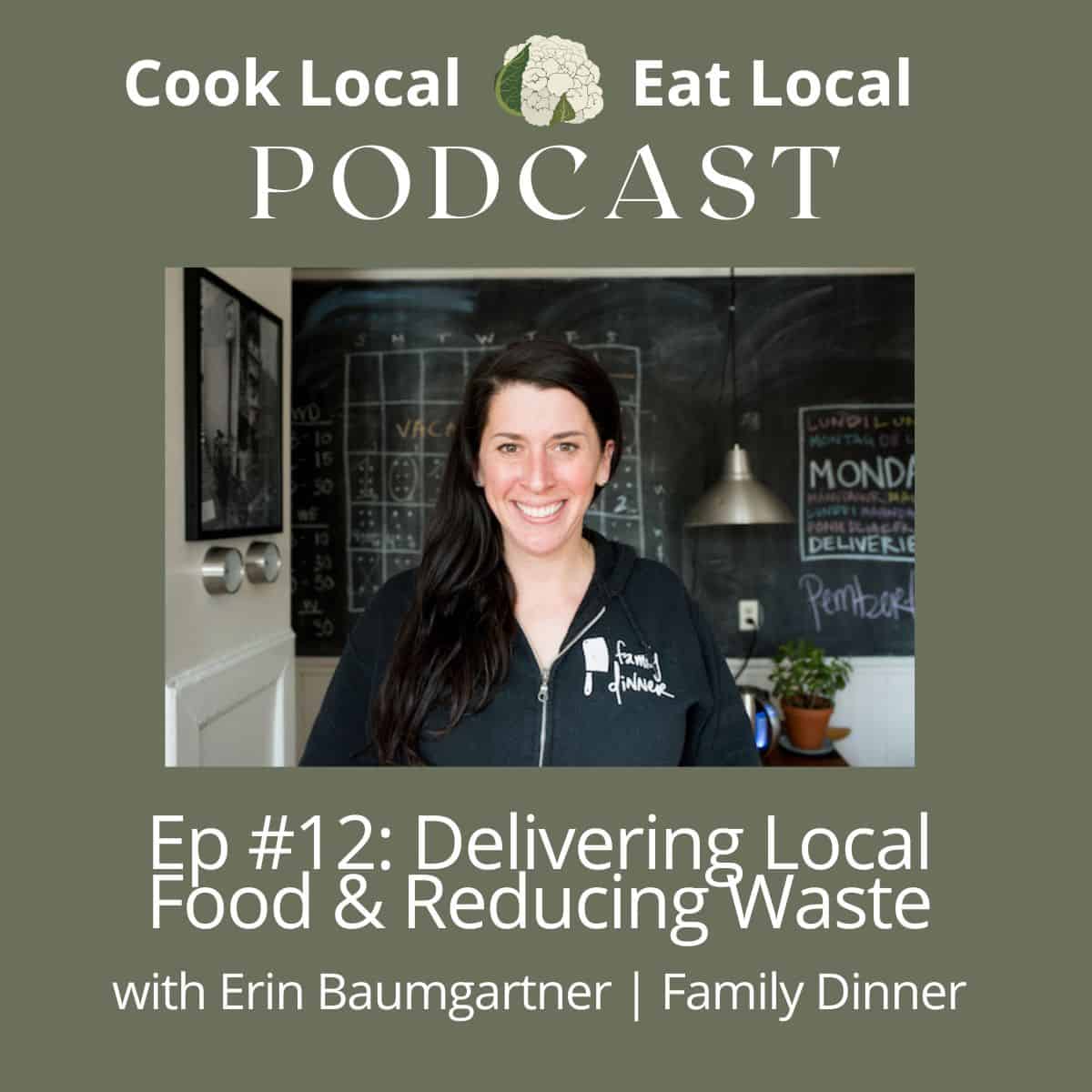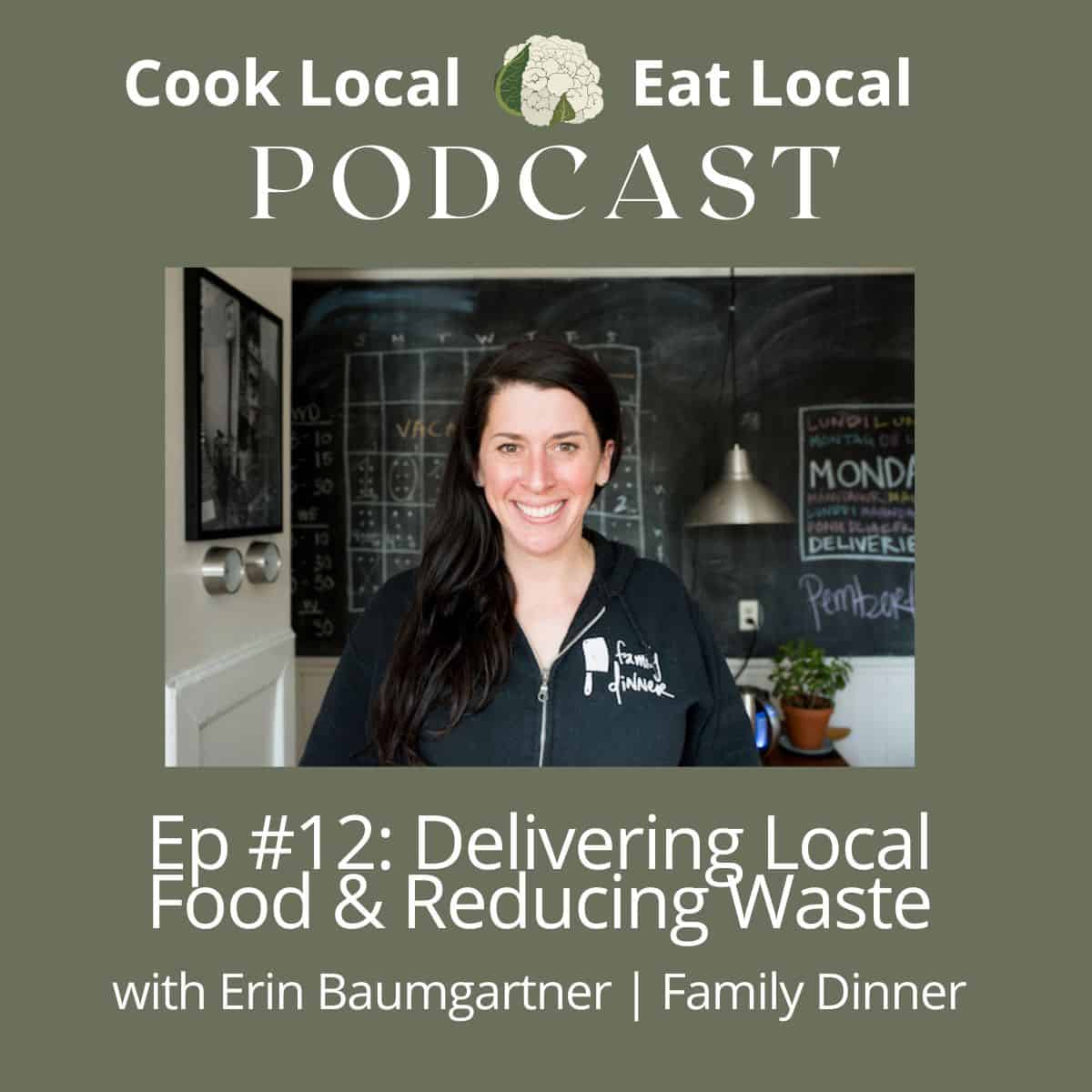 Erin Baumgartner is the CEO and Co-Founder of Family Dinner a farmers' market delivery business based in Boston, Massachusetts. Each week, Family Dinner works with local farmers and food purveyors to find New England's best ingredients and deliver them to homes in the Greater Boston Area, New Hampshire and Maine. They use data and predictive analytics to curate bountiful deliveries to their customers, reduce waste in the food supply chain, and help small farmers be competitive at a larger scale.
Erin and the Family Dinner team are reimagining America's food system as a distributed network of small farms; prioritizing taste, quality, and food industry workers above growth, scale, and corporate profit. Their mission is to build communities that celebrate great food and the people who grow it – small farmers, purveyors, and food industry workers.
Prior to Family Dinner, Erin spent 11 years at MIT most recently as the Assistant Director of MIT's Senseable City Lab, where she incubated her passion for food, education, data, and technology. The Lab uses a fusion of data science and design to understand the complex problems of cities around the world to make them greener, smarter and more equitable.
She began to think about ways to use technology to shorten and simplify the complex system of the food supply chain. Family Dinner launched in 2017 with a few patient friends as customers and a grand vision.
Erin lives in Massachusetts with her husband and Co-Founder Tim, and their toothless Dog, Frank.
Resource links and special offer
To learn more about Family Dinner, check out these links:
To get 50% off your first delivery, visit the Family Dinner website, and put in the code "Cook Local" to get your discount!