In Episode 13, we talk to Uma Raghupathi from Simple Sumptuous Cooking. She shared ideas about how Indian flavors and recipes could be used to create tasty dishes featuring this week's CSA vegetable. We cover recipe ideas for broccoli, tomatoes, corn and more.
You can also listen to the podcast on:
Apple podcasts | Spotify | Amazon Music
In this episode we cover:
How Uma's cooking is rooted in growing up in a village in India.
Differences between produce available in India versus Southern California farmers markets.
Recipes ideas for broccoli, tomatoes and corn using Indian flavors and techniques.
How making Indian food doesn't have to be an all day project.
Today's Guest – Uma Raghupathi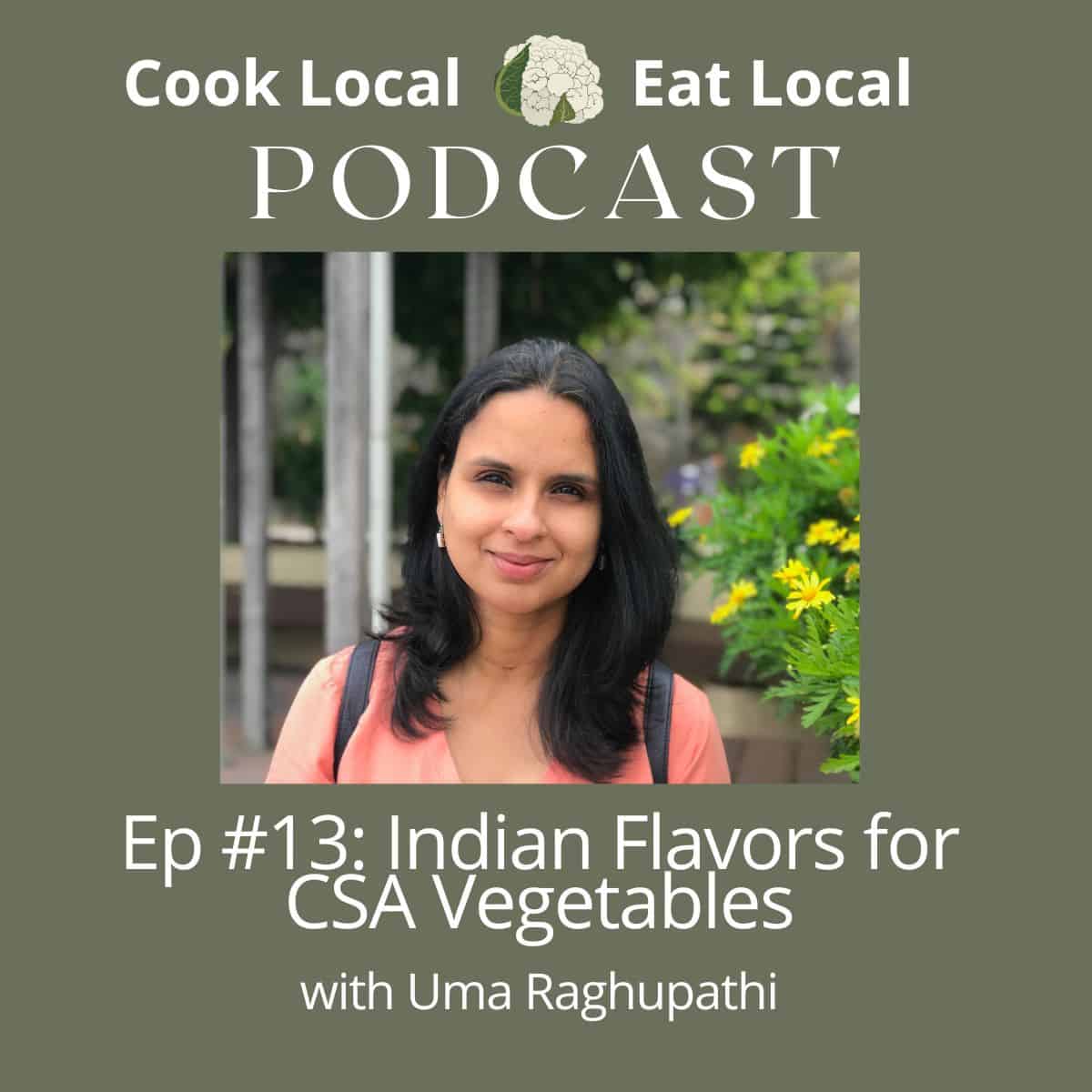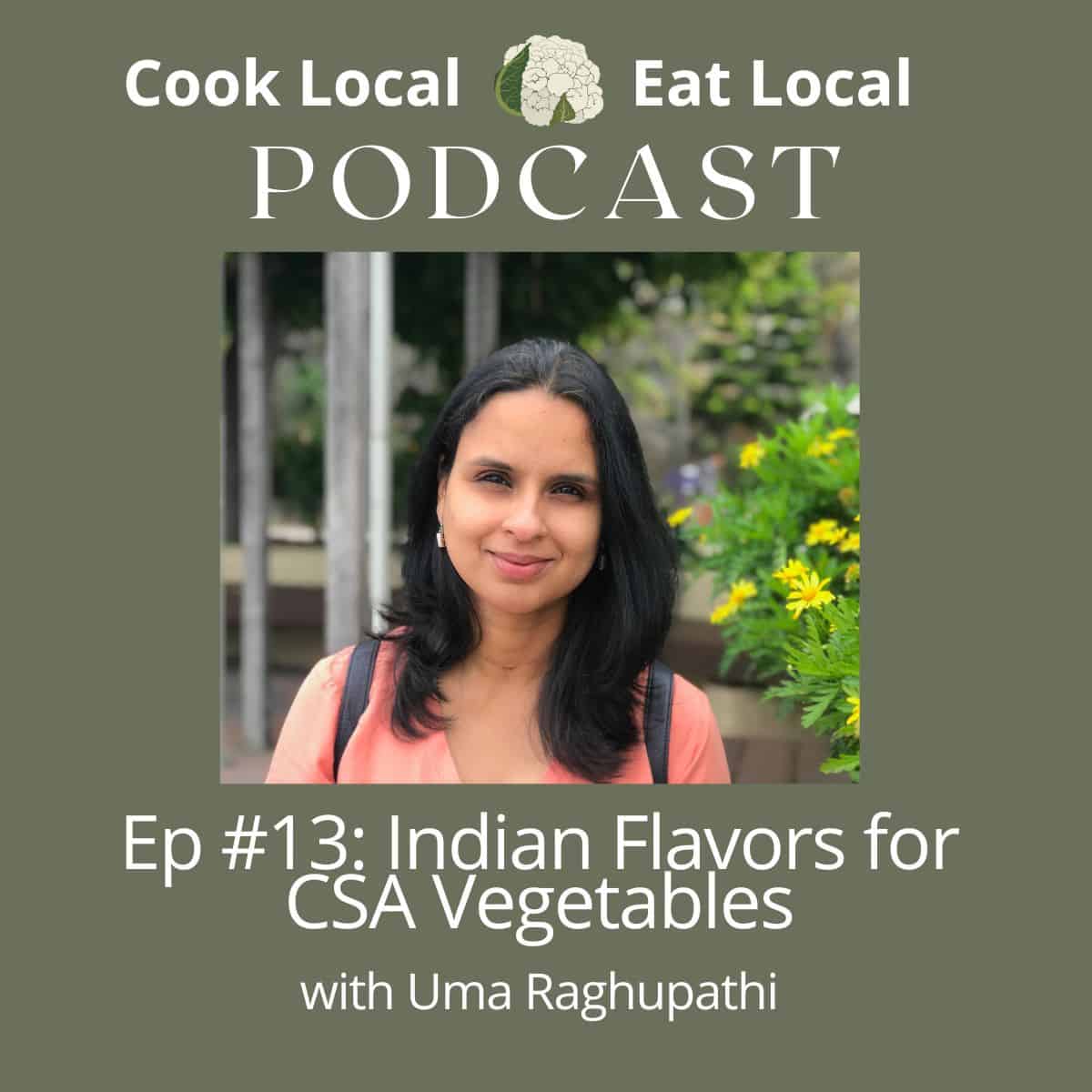 Uma Raghupathi is the owner of Simple Sumptuous Cooking. It's a simple blog where Uma shares vegan recipes with her readers. She finds traditional favorites and shows people how they can prepare them in a vegan way. What started as a small idea to share recipes from Indian cuisine gradually became more fusion recipes. When Uma turned vegan, she started showing how we can prepare traditional favorites in a vegan way.
Here are a couple of the recipes Uma mentioned on the show:
What we made – CSA share pickup #7
As we moved to September, we still had some summer favorites like corn and tomatoes, along with with some squash…a sign of fall to be sure. A little college visit trip had us out of the kitchen some, but we still managed to do some good cooking!
Bok choy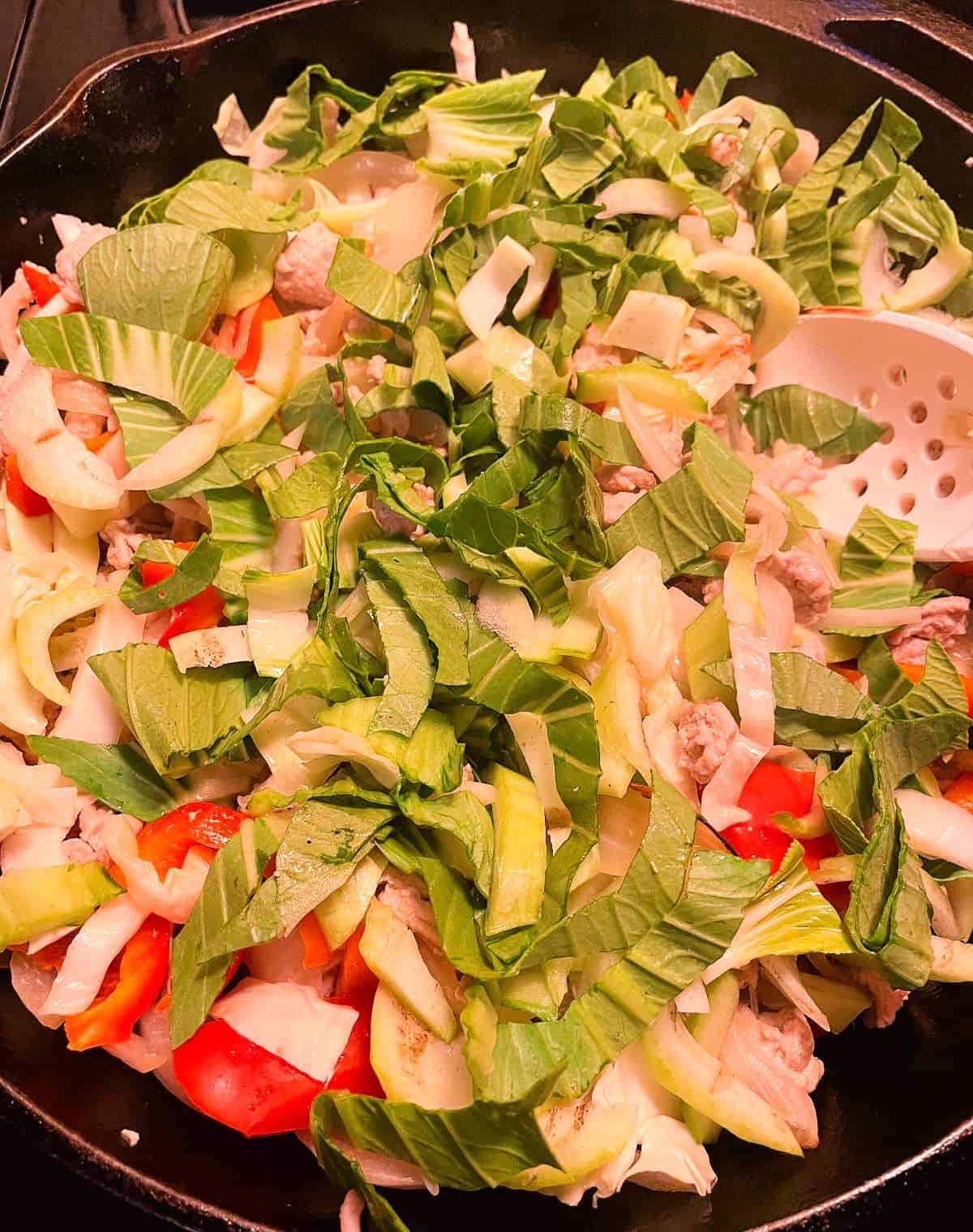 We modified our Turkey Cabbage Skillet recipe to swap in some bok choy into the recipe, and used less cabbage. That's a flexible recipe for using vegetables!
Corn
Uma mentioned a spinach corn curry recipe that sounds tasty, but for now we just served the corn on the cob as a side dish for that stir-fry recipe mentioned above.
Amy had some great tips on preparing corn in Episode 3, if you are looking for ideas!
Broccoli
The broccoli was one of the last veggies we got from this pickup – broccoli can last longer in the fridge than some veggies, it can be good for about 5 to 7 days before cooking it.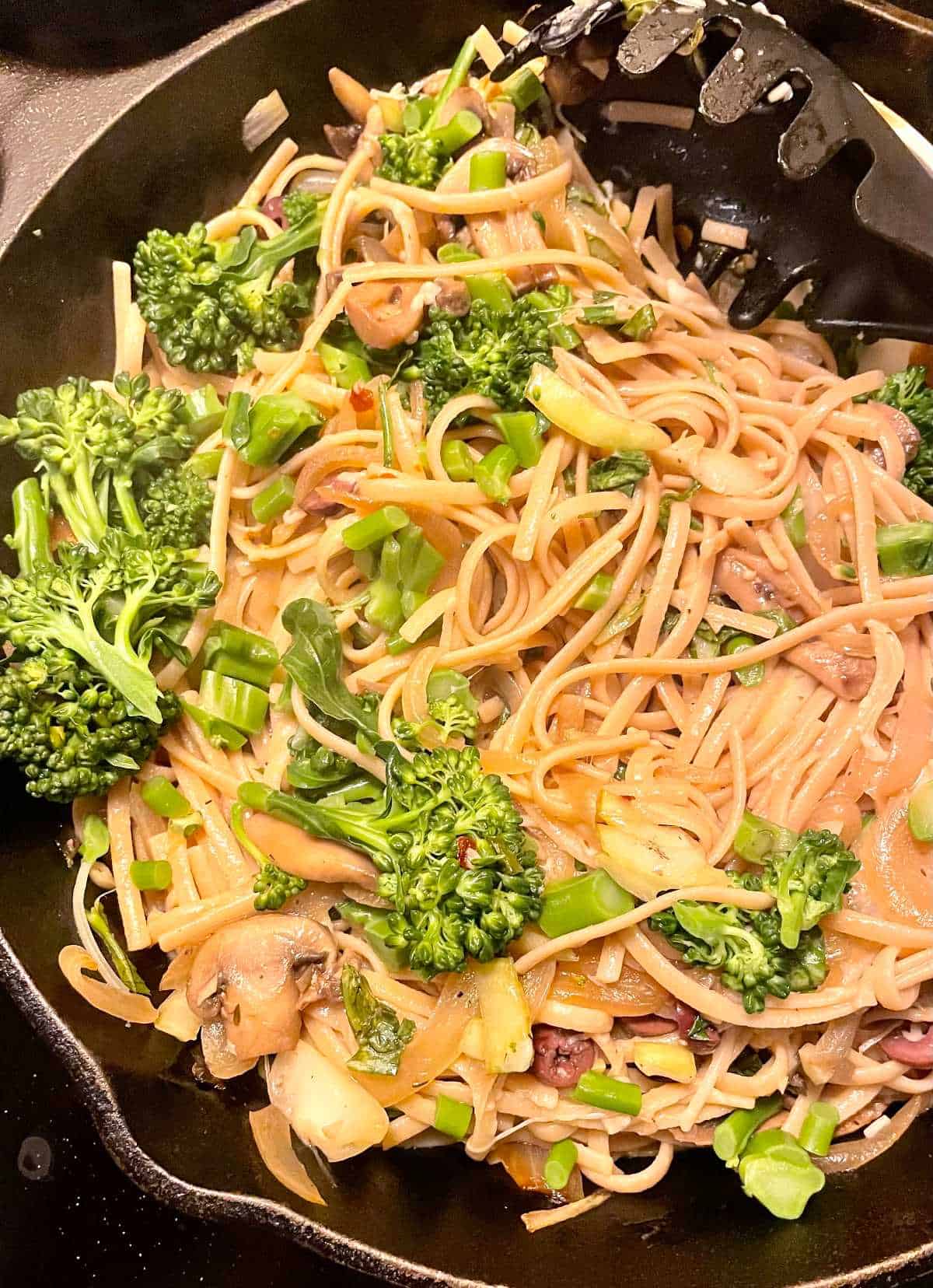 We tossed the broccoli with a quick pasta dish we made last night, which also used up some mushrooms we had on hand, and a little bit of the bok choy we had left. Nothing like a good pasta dish for using up veggies!
We especially love to feature broccoli in our fettuccine primavera recipe! And we also need to try Uma's broccoli curry recipe soon.
Tomatoes
We enjoyed some of the tomatoes in a simple salad one night. But then one of the tomatoes was getting past its prime, so we chopped it up to add to our Everyday Pasta Sauce with Ground Beef, which typically relies on canned tomatoes.
Buttercup Squash
Although buttercup squash looks pretty different on the outside than butternut squash, you can use the orange fleshed buttercup in recipes calling for butternut squash.
We found the the buttercup squash worked well in this delicious squash curry with chickpeas, which has butternut in the title.
One side note, if a hard winter squash like buttercup starts getting some mold on the outside, you can cut that part off and still use it if the inside flesh and seeds look good.