Originally published for Food Day 2015, this roundup of 25 Healthy Vegetarian Recipes provides all kinds of tasty ideas for vegetarians as well as omnivores like me looking to eat more plant based meals. Do you have a favorite vegetarian dish? Let me know in the comments!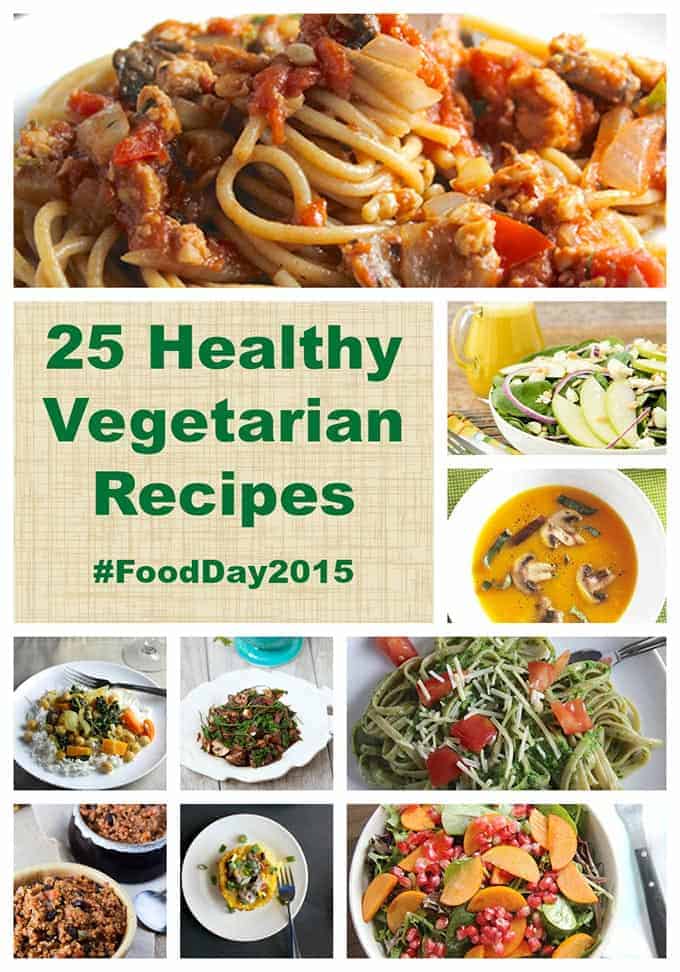 Food Day is coming up on October 24. Every year on this day, we are encouraged to eat healthy, real food, and promote food policies to produce healthier food options for all. This year's theme is "Toward a greener diet", focusing on the health and environmental benefits of a plant-based diet. I wanted to jump in and share some healthy recipes that fit this theme. In addition to this post, be sure to check out my Collards & Kale Cookbook for tasty recipes with healthy greens–there's a Food Day special price available!
I reached out to some fellow bloggers and asked them to share some of their favorite plant centered recipes. In planning the post, I intended to include recipes that had modest portions of lean meat and fish along with veggies. However, the way I framed the request yield all meatless recipes. So to celebrate Food Day 2015, I give you this roundup of 25 Healthy Vegetarian Recipes. After checking out the recipes, be sure to visit the Food Day website for more info on the day and find local events in your area.
We have dozens of vegetarian and vegan recipes here on Cooking Chat. We typically enjoy a few meatless meals each week here along with some meals that include some meat or fish. We eschew mass produced meat and go for fish that rate well for sustainability when we do go for them. In keeping with our approach, these healthy vegetarian recipes below can either stand on their own or be a healthy addition to a meal that includes meat or fish. If you have a healthy vegetarian recipe favorite, please let us know in the comments!
Salads
Farmer's Market Chopped Salad with Zucchini Patties Valerie from Lifestyle Food Artistry makes a substantial salad from the farmer's market and serves with zucchini patties for a complete healthy meal.
Tuscan Arugula Salad We have a few good salad recipes to choose from here on Cooking Chat. I gave the nod to this Tuscan Arugula salad to feature here, as I already had a kale salad from a fellow blogger.
Spinach Salad with Honey Tangerine Dressing A spinach salad needs a good dressing to be tasty as well as healthy, and Renee from Magnolia Days brings us just that in this spinach salad recipe.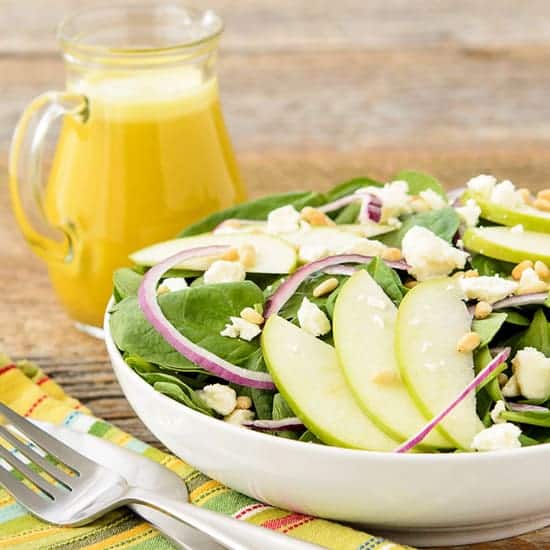 Vegan Christmas Kale Chopped Salad Dorothy from Shockingly Delicious showcases the nutritional and aesthetic benefits of combining red veggies like beets and radishes with super healthy kale.
Soup, Stew & Chili
Butternut Squash Soup with Sage & Sautéed Mushrooms This Cooking Chat recipe is simple yet elegant. Substantial enough to be a a meal, but can also be a nice starter for a dinner party.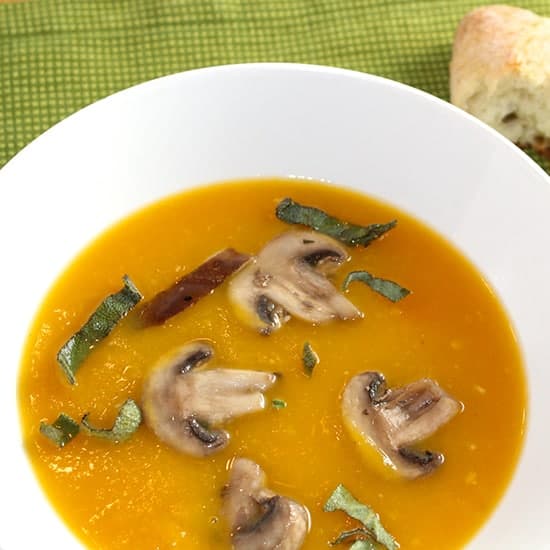 Vegan Mushroom Pumpkin Chili Chili doesn't have to have meat to be tasty, as demonstrated by this vegan chili recipe from A Palatable Pastime.
Potato Leek Soup with Roasted Broccoli Potato Leek Soup is good on it's own, but the roasted broccoli topping makes it extra special. Be sure to try it this soup season! From here on Cooking Chat.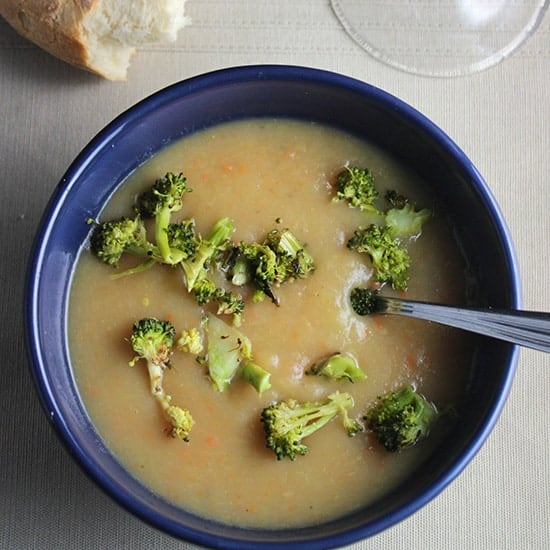 Vegan Quinoa Chili This healthy chili from the Crumby Cupcake gets its protein from plant-based Gardein ground beef, and of course quinoa has tons of nutritional value!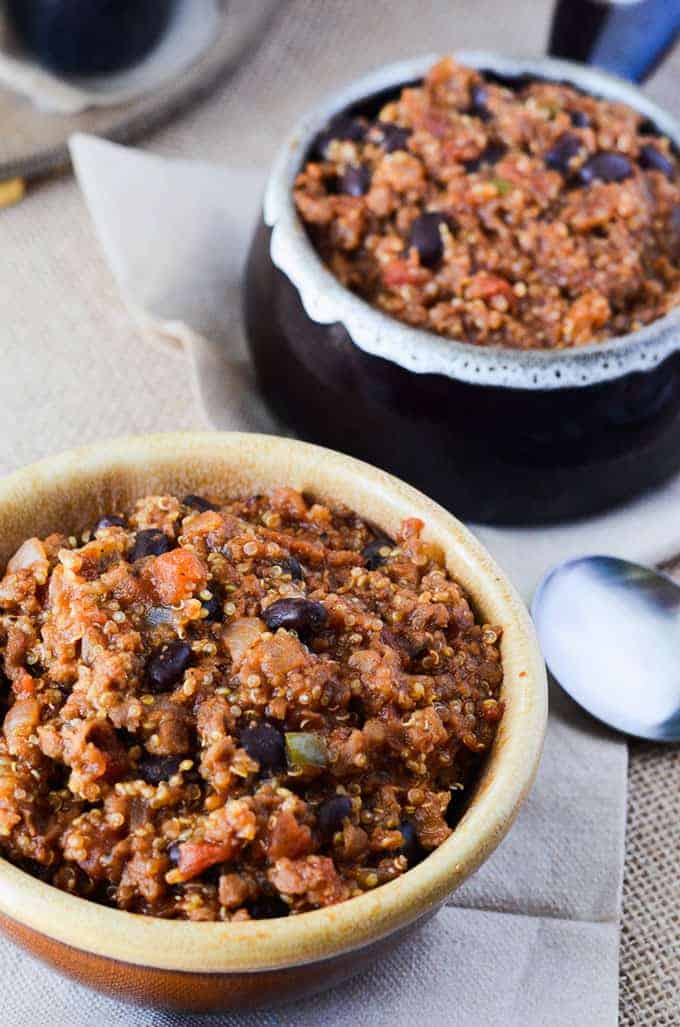 Veggie Main Dishes
Linguine with Meatless Meat Sauce Tempeh (cultured soy protein) cooks up with mushrooms, onions, garlic and tomato for a hearty vegan pasta meal. Cooking Chat recipe.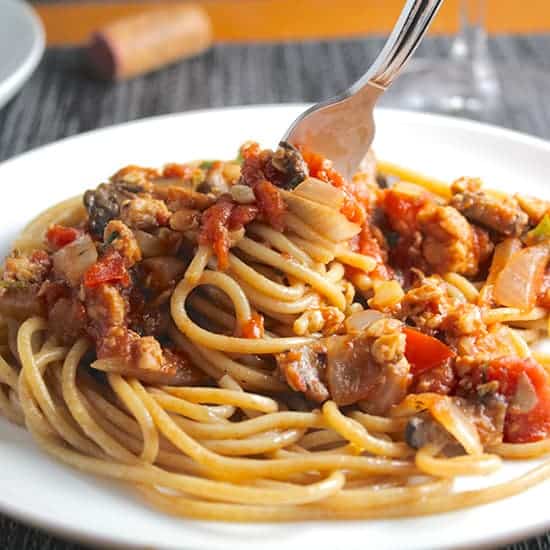 Bulgur Stuffed Peppers The full recipe title for this one is "Piperies Yemistes me Pligouri", a Greek recipe from Food Lust People Love.
Roasted Brussels Sprouts Carbonera You probably think carbonera is going to have bacon, but not this tasty vegetarian alternative from A Kitchen Hoors Adventures.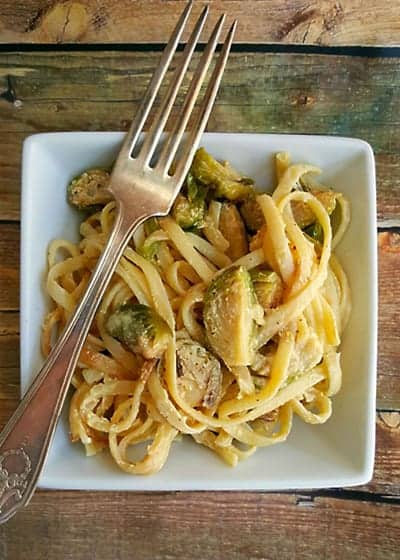 Kale and Butternut Curry Kale and butternut squash simmer with Indian spices and chickpeas for a flavorful vegan main dish. Another Cooking Chat recipe; came up with this while working on the Collards & Kale Cookbook.
Quinoa Stuff Delicata Squash with Mushrooms, Cranberries and Pecans Trish from the Rhubarbians puts together a delicious vegan dish that could be a great option for Thanksgiving!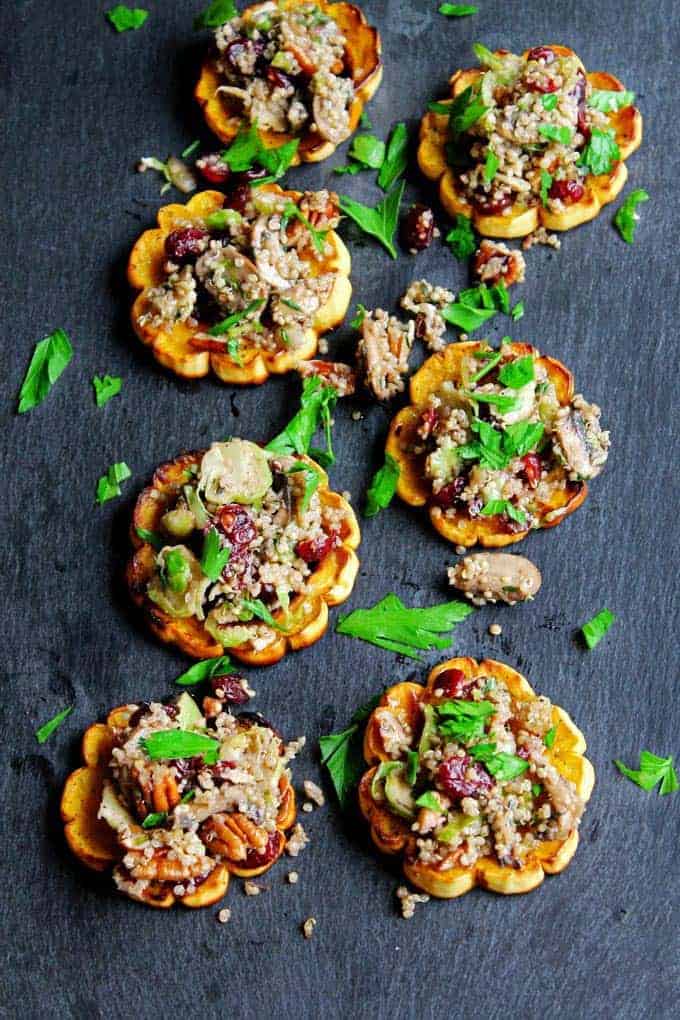 Beet and Black Bean Burger I wouldn't think to combine beets & black beans, let alone make a burger out of them, but this veggie burger recipe from Caroline's Cooking looks good!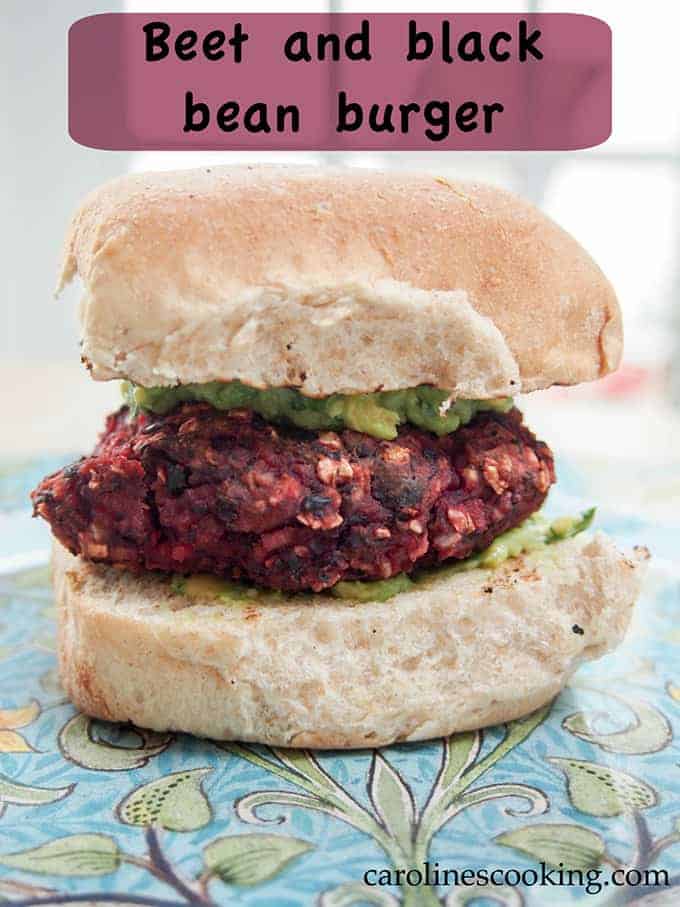 Linguine with Kale Pesto I couldn't let this health vegetarian recipes post go by without sharing a pesto recipe! Fans of my traditional basil pesto like the kale version just as much. Toss with with linguine for a simple, healthy vegetarian meal.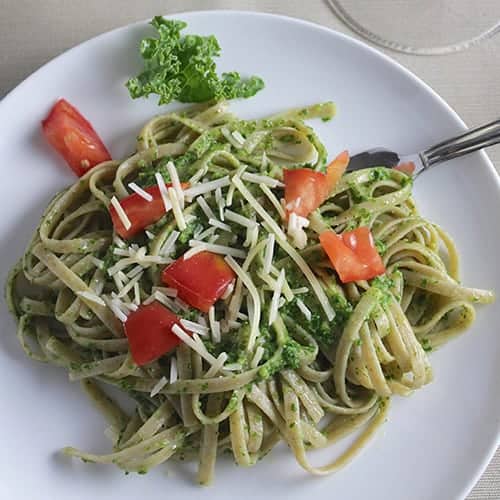 Sides
Healthy Garlic Kale and Mushroom Stir Fry I love finding new ways to get nutrient dense kale on our table, so this one from Food Done Light is definitely something I will try soon.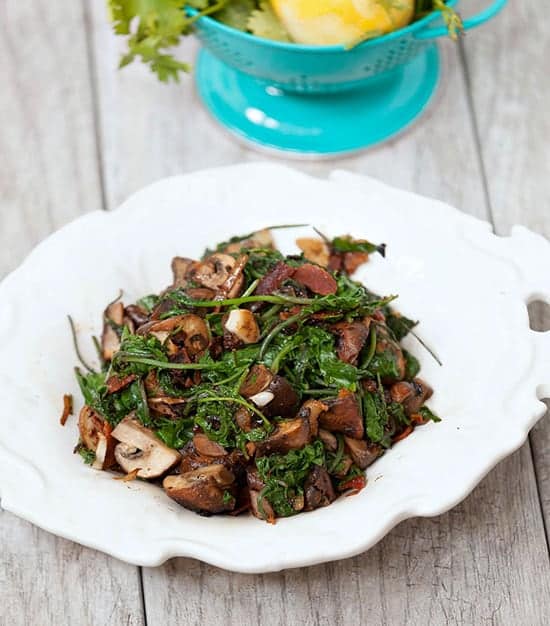 Butter Braised Radish over Little Gems Radishes get braised in butter then served over "little gem" lettuce, for a tasty side dish. Recipe from Culinary Adventures with Camilla — she served it as an Easter side, perhaps you could include it at the Thanksgiving table?
Sweet Potatoes with Cumin Sage Butter One of my favorite sides! Cumin and sage combine for a tasty butter to give great flavor to sweet potatoes. I like to serve it with pork or turkey.
Asparagus & Mushroom Sauté A flavorful way to enjoy asparagus, sautéed with garlic and mushrooms! From Whole Food Real Families.
Olive Oil and Sea Salt Roasted Potato Rounds These roasted potato rounds from Recipe for Perfection make a nice healthy alternative to potato chips or french fries.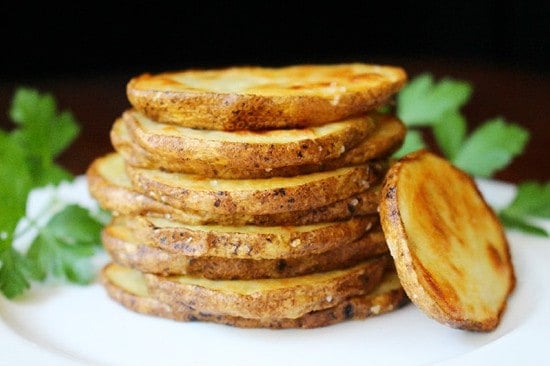 Mexican Baked Beans I'm a sucker for beans, so had to include this tasty baked beans dish. This recipe is from Salt Sole, they report you can have this as a side, as a dip or feature it as the main protein on your plate.
Smoothies
Avocado Mango Smoothie There is tropical taste to this healthy smoothie from Having Fun While Saving.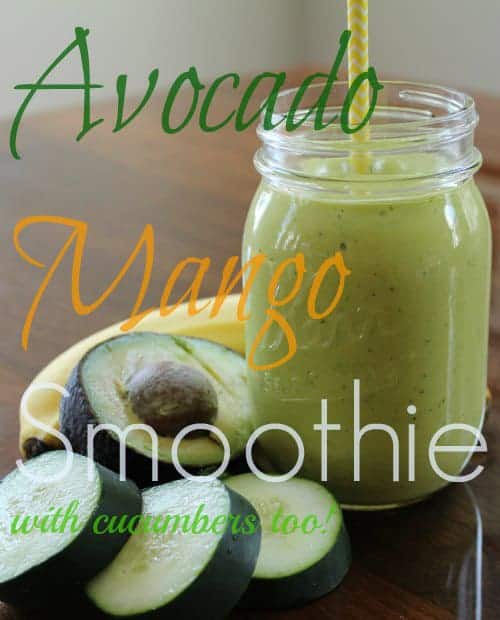 Peanut Butter Jelly Smoothie Kids love a simple peanut butter and jelly sandwich, so why not serve that flavor with some real fresh fruits in a smoothie? Good idea from Meal Planning Magic. You won't find Cooking Chat recipes with peanut butter due to a food allergy here, but I bet this would taste good with soynut butter, too.