In episode 27, we talk with Robin Renken about ideas for broccolini, green beans, cauliflower and golden beets. We also hear about her cookbooks that feature wine pairings for small bites.
In this episode, we cover:
A method that can be used for cooking broccolini as well as green beans.
Recipe ideas for beets.
Robin's way to roast beets.
Wine pairing ideas for the vegetable recipes suggested by Robin.
The inspiration behind Robin's Tasting Spoonfuls series and what you can find in these books.
The documentary project focusing on sustainable and regenerative farms and vineyards that Robin is working on with her husband Michael.
You can also listen on:
Apple podcasts | Spotify | Amazon Music
This week's guest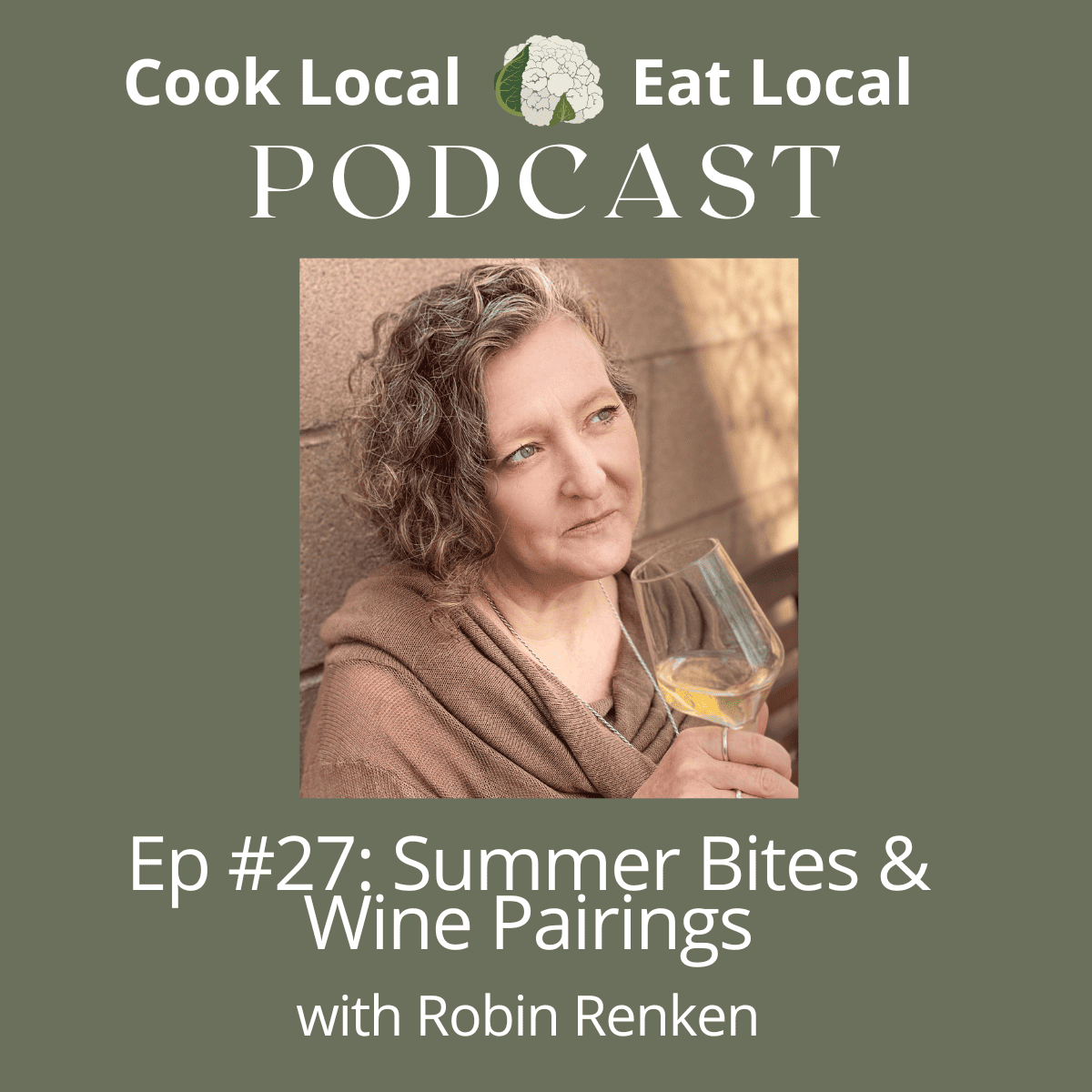 Robin is a wine writer creating content in multiple mediums with her husband, Michael. She holds a CSW (Certified Specialist of Wine) and her WSET 3 Certification. She writes with multiple online wine writing groups, including Italian Food Wine and Travel, the French Winophiles, Wine Pairing Weekend, and World Wine Travel. She has been published in the Oregon Wine Press and on Jancis Robinson with the WWC22.
With the sites Crushed Grapes Chronicles and Discovering Wine Country, she and Michael explore the stories behind the wines, digging into the stories of the winemakers, the soils, and the land and translating that to the joy that it brings in the glass and to the table.
They are currently kicking off a new project on biodynamic and regenerative farms and vineyards. This 6-year documentary project will follow the stories of farmers and vintners working not only to provide us better food and wine, but to care for the planet and help mitigate climate change. You can find the details of this project at https://www.floatingboats.org.
She is the author of 2 books in the "Tempting Spoonfuls" series, which pair single bites filled with flavor with wines. You can find these books on Amazon here for the first book and here for her latest book.
Recipes and resources from Robin
Here are links to some of the recipes and articles mentioned by Robin on this Cook Local podcast episode.
What we made – mid summer vegetables
We were getting ready to head out of town when the latest CSA veggies — but we did manage to cook up a few good dishes!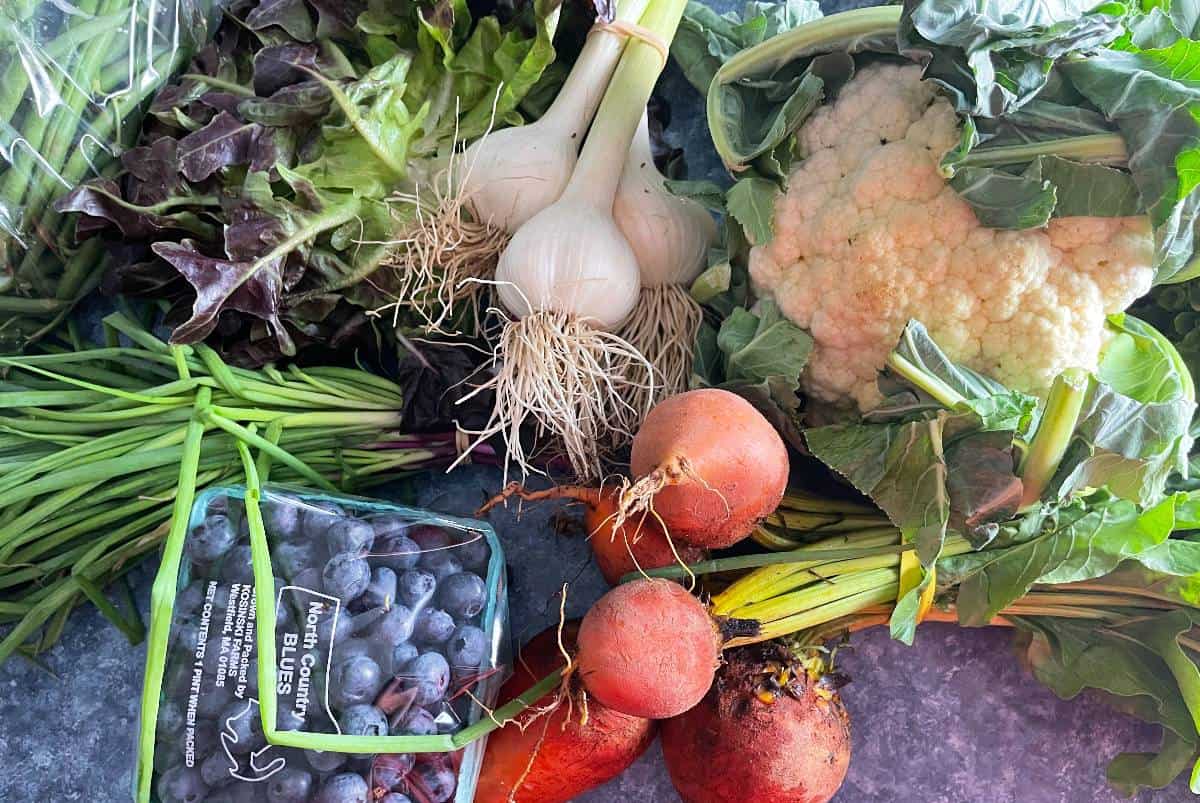 Broccolini
We cooked up a delicious broccolini pasta dish – get the recipe details for more info!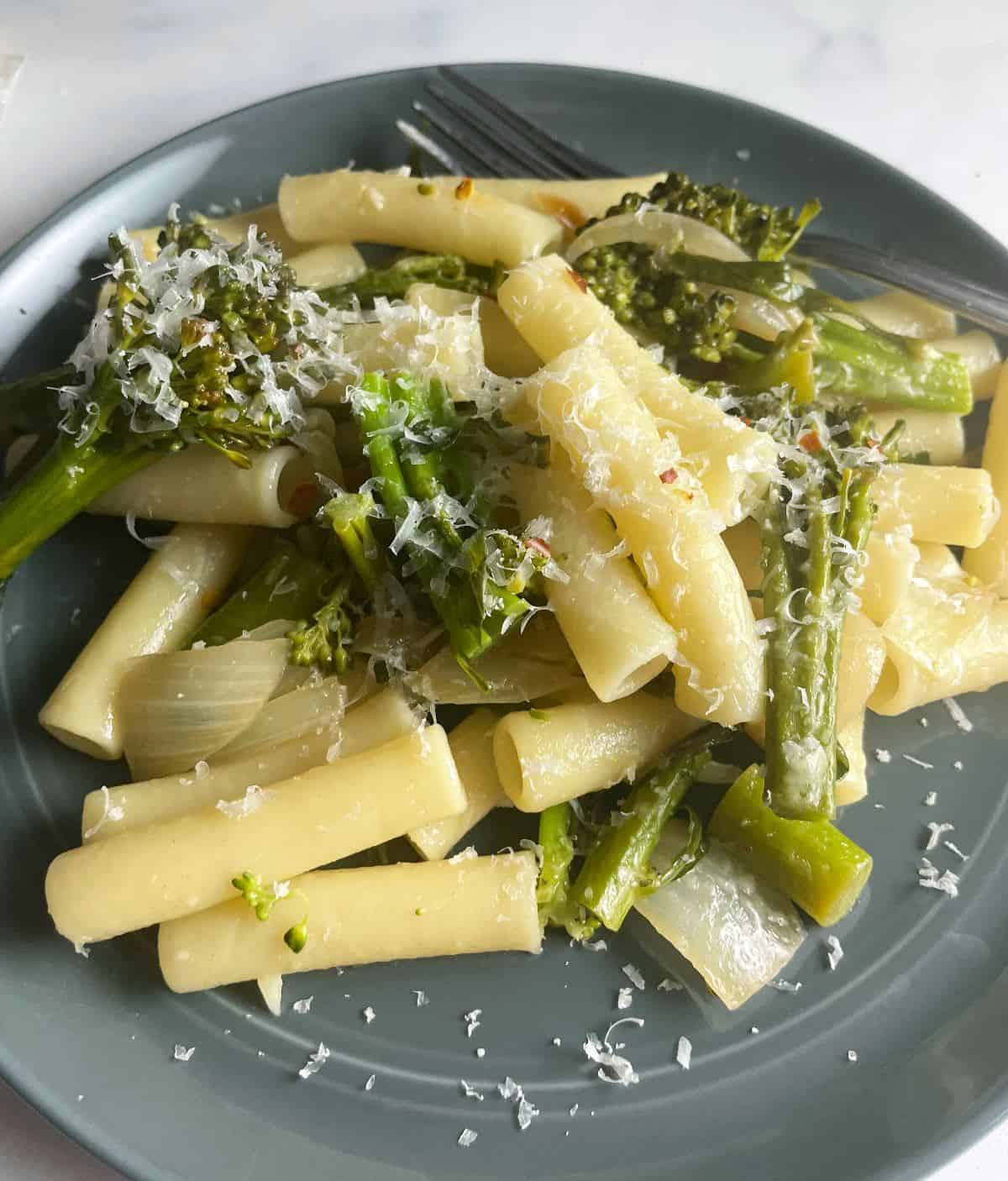 The broccolini was sautéed with some of the garlic that we got from the CSA and tossed with pasta for a simple meal.
Cauliflower purée
I made a cauliflower purée instead of mashed potatoes to go with a recent steak dinner. It was delicious!
This preparation of cauliflower was inspired by Robin's mention of the idea. Check out her cauliflower purée recipe for details.