BBQ ribs are a popular choice for summer cookouts, and can also be prepared year-round using your oven or favorite cooking device. But what to serve with ribs? Today we answer that question for you with a collection of the 50+ Best Side Dishes to Serve with Ribs! Our recipe roundup includes pasta salads, mac & cheese, potato salad, vegetables and much more.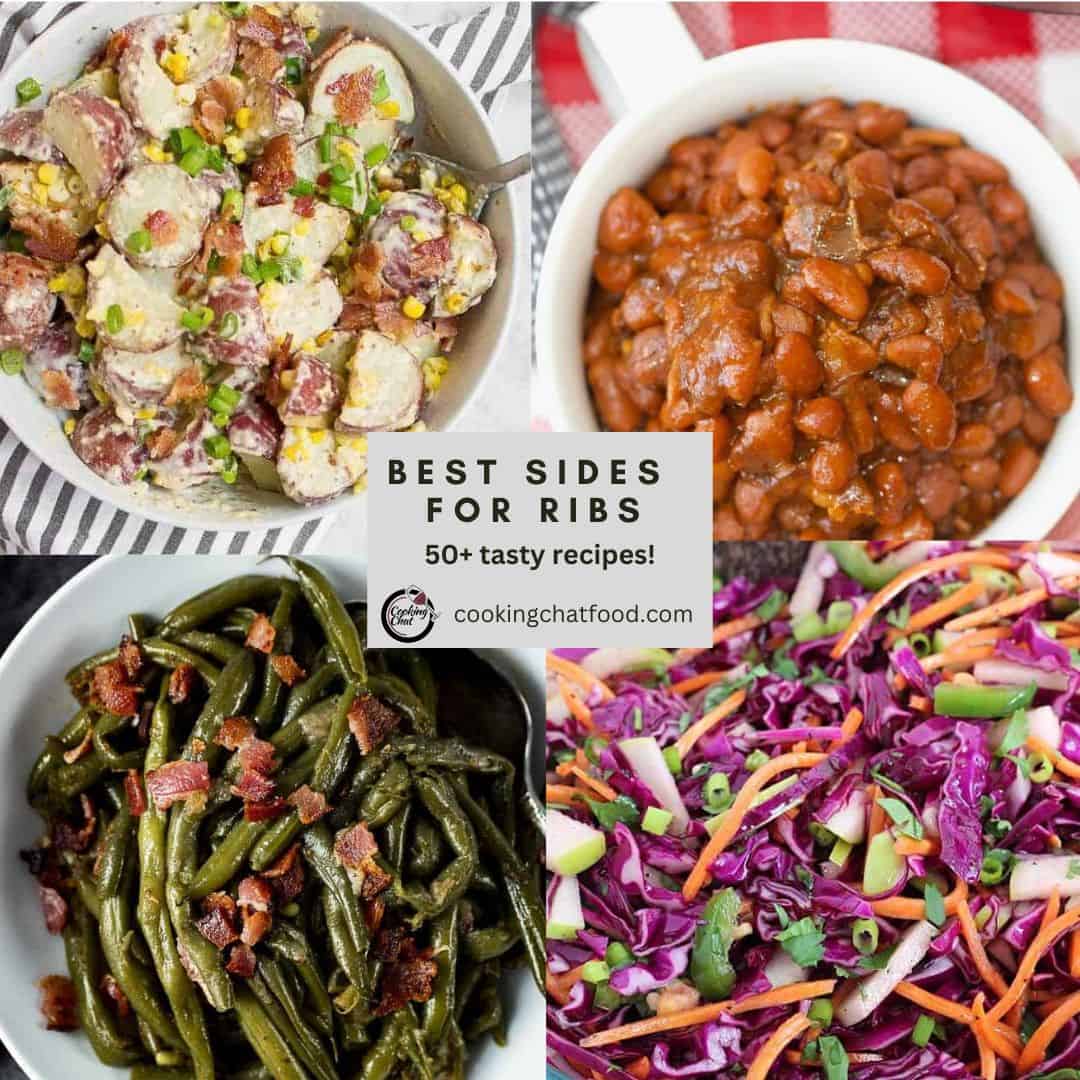 In recent years, our Boneless Baked Pork Ribs has emerged as the most popular recipe here on Cooking Chat. Perhaps it's no surprise as it is also one of the easiest! Our pork ribs recipe uses quick cooking country style ribs, and cooks in the oven in just about 20 minutes.
With hundreds of people visiting our pork ribs recipe every day, it is about time we delve into what to serve with ribs! Whether you are making our baked pork ribs recipe or your own favorite BBQ ribs, we've got the best side dishes for you!
I have examined over 100 suggestions from my fellow bloggers to pick this best side dishes to go with ribs. Pick out a few of these tasty side dishes and take your rib dinner to a whole new level!
If you are looking for a barbecue sauce recipe or some other ideas for your basic ribs recipe, we've got you covered there, too. You'll find these collections after we cover the side dishes for ribs. Use the navigational bar to get to the section of interest, or check out all 50 recipes we have!
Jump to:
Cornbread and sweet potatoes
More rib recipes
I'm guessing you found this collection either by hopping over from my Boneless Baked Pork Ribs recipe or you already have your own plan for the ribs. But just in case you need some more rib inspiration, here are a couple more ideas to try: