In Episode 10, we talk with Tamika Francis about the interplay of food, culture and identify. She also shares about her plans to support local food entrepreneurs with DutchPot.app.
You can also listen to the podcast on:
Apple podcasts | Spotify | Amazon Music
In this episode, we cover:
The intersection of food, culture and identify.
How Food & Folklore explores belonging, identify and the immigrant experiences and highlights underrepresented food traditions.
A special meal at Tamika's grandfather's farm that planted a seed for her future interest in food.
The vibrant local food scene in Portland, Maine.
Needs of food entrepreneurs that DutchPot.app is seeking to address.
How the idea of social capital and building community connect to Tamika's (and my) interest in food.
Today's Guest – Tamika Francis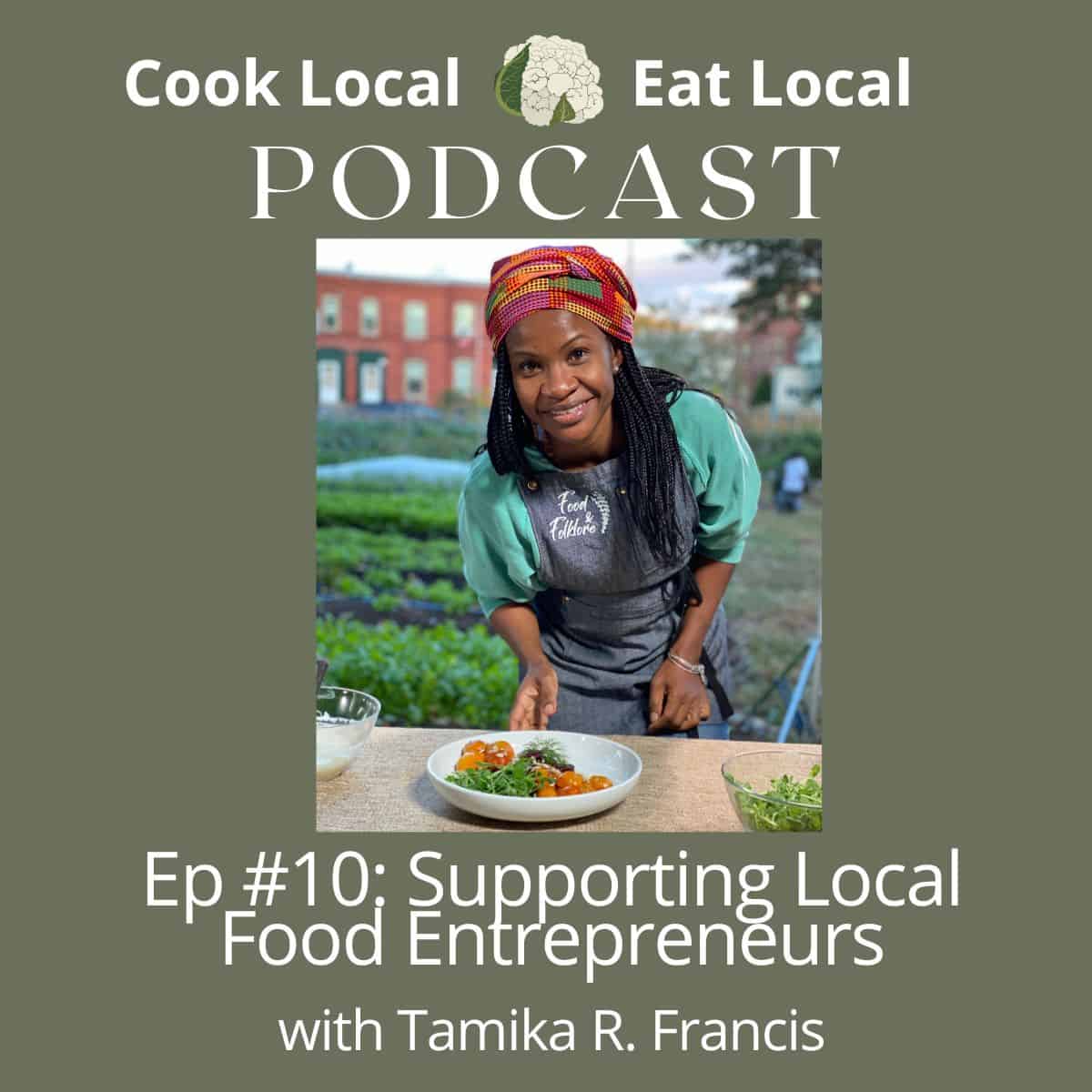 TAMIKA R. FRANCIS is a public health practitioner and culinary creative. She's worked in agritourism and as a chef instructor for youth and adults. Through Food & Folklore, she pays homage to underrepresented global food traditions, asking "What does home taste like?" to explore belonging, identity and the immigrant experience through classes, pop-ups and storytelling. She's currently building DutchPot.app, a suite of business tools & social (capital) network for food entrepreneurs.
Tamika and her DutchPot.app colleagues would like to hear from food entrepreneurs, such as micro caterers and private chefs about the joys and challenges of running their businesses here.
Resources mentioned
A few additional resources Tamika also mentioned on the podcast: