In Episode 11, we chat with Amy Angelli from The Copper Table about ideas for what to make with our 6th CSA vegetable pickup of the season. Amy shares recipes and tips for yellow zucchini and rainbow chard, as well as bringing us some knowledge about scapes based on her experience on a local organic farm.
You can also listen to the podcast on:
Apple podcasts | Spotify | Amazon Music
In this episode, we cover:
How growing up around a lot of farms in the Pacific Northwest helped Amy develop an early appreciation for local food.
Recipes and tips for yellow zucchini and rainbow chard.
What is yellow zucchini?
Information about garlic scapes – what they are, and what to do with garlic scapes.
Today's Guest – Amy Angelli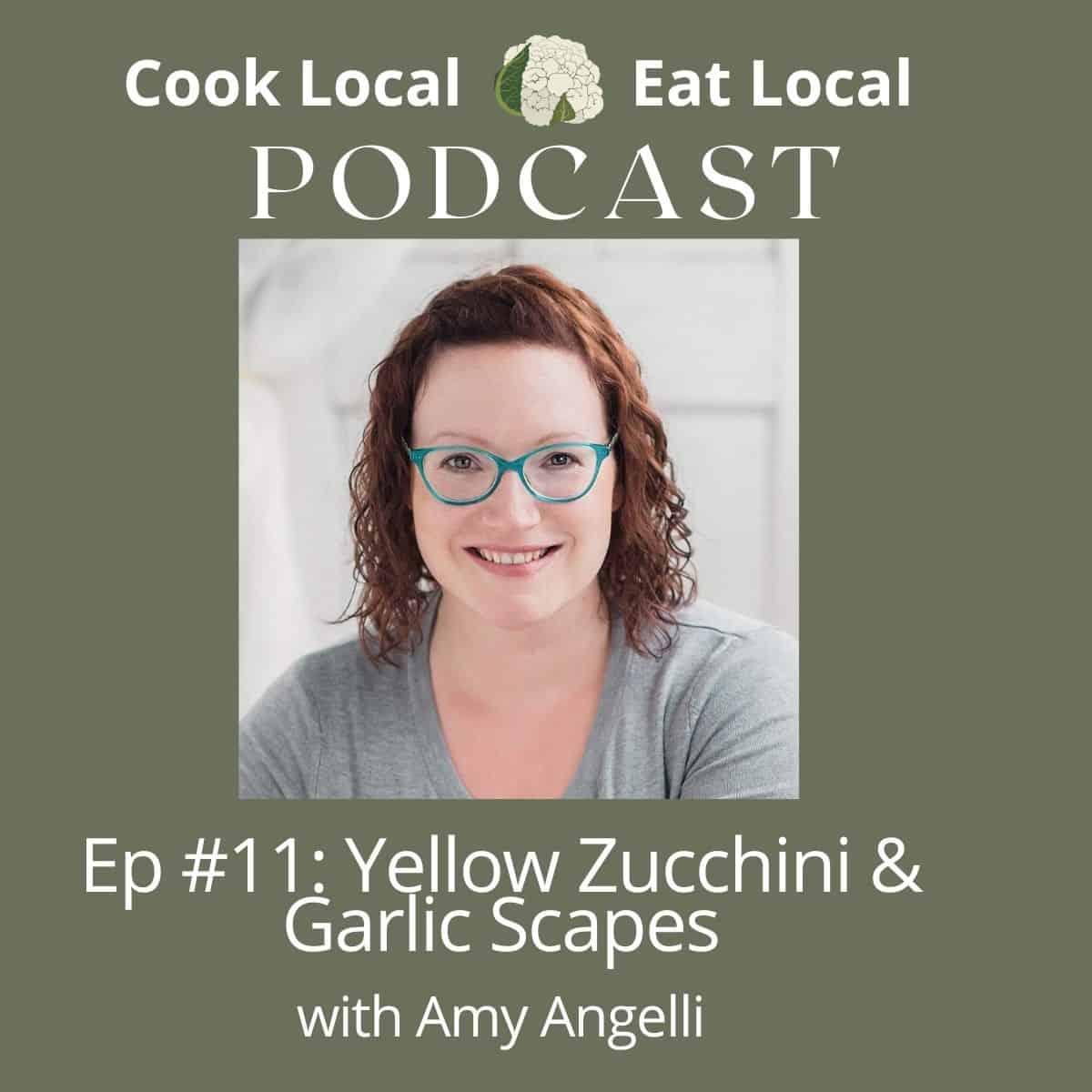 Amy Angelli is a food blogger based in the Pacific Northwest. Her focus is fresh produce and cooking from scratch, and when she is not blogging at The Copper Table, she works in Food Service for her local school district and helps out on an organic farm.
Recipes and resources Amy shared with us include:
After we stopped recording, Amy mentioned to me that it is a good idea to store zucchini in a paper bag to help it last longer.
What we made – CSA vegetable pickup #6
In the middle of August, we were juggling a couple of things going on that had us eating a bit differently. But we still managed to make good use of our CSA veggie share! Here's what we made:
Beets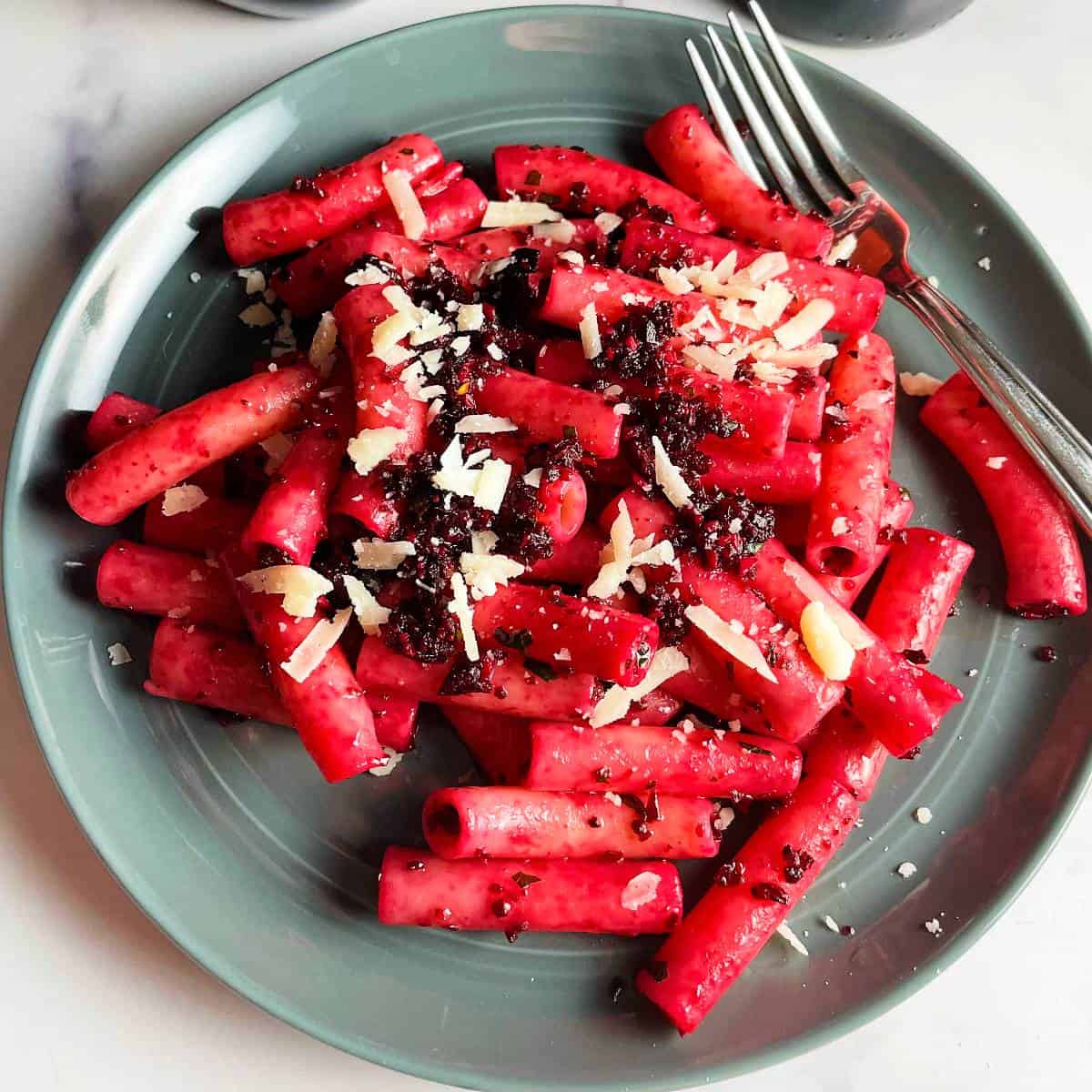 We were all about the pesto with our beets! First, we made some beet green pesto, roughly following this recipe from Fork in the Road.
Then, when the beet bulbs were looking a bit tired in the veggie drawer, we made our roasted beet pesto, shown above. So delicious and colorful!
If you are looking for other ideas for beets, our Roasted Beet Dip with Fennel and Garlic is pretty awesome!
Yellow Zucchini
We have been loving this recipe for Zucchini Butter Spaghetti, and making it regularly when we have regular green zucchini on hand.
So I decided to give the yellow zucchini a try with the same recipe, and it was very good!
Scallions
We've been seeing a lot of scallions this summer in our CSA! This time, I made a batch of our super easy Spicy Green Onion Dip. It just takes about 5 or 10 minutes to whip up, and is always a hit!
Rainbow chard
This summer, I've started enjoy chard in salads, following my conversation with Amy Katz in episode 4. That's what we did we our latest bunch of chard.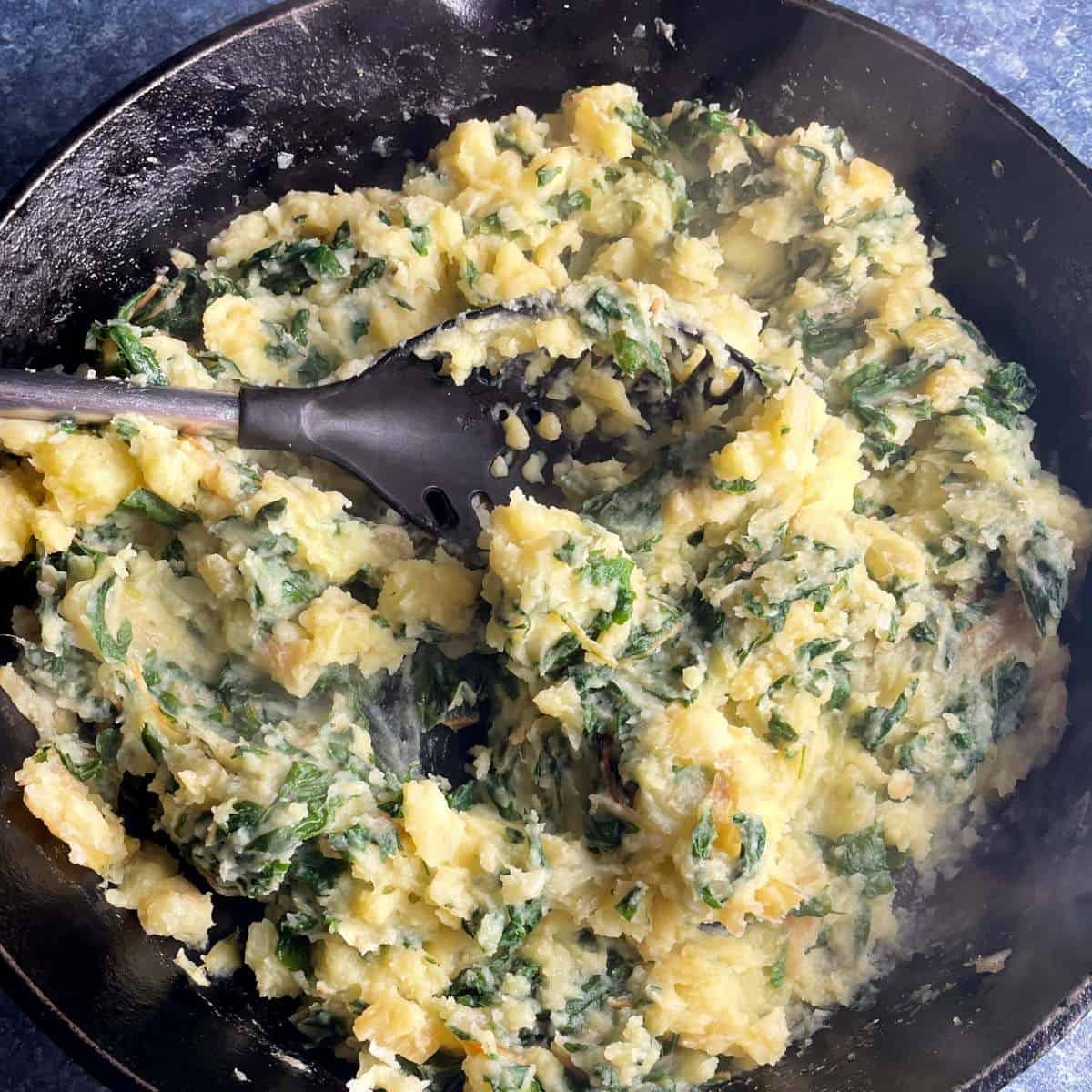 If you are looking for another idea for what to make with chard, give this Swiss Chard Potatoes recipe a try!
Garlic scapes
We didn't actually have garlic scapes this time, they come a bit earlier in the season. But scapes were a subject of our conversation, as that is the topic around which I first connected with Amy.
So let me mention that this garlic scape pesto is delicious! (if you are new here, newsflash — I love pesto!)