In this episode, we talk with Shruthi Baskaran from Urban Farmie about ideas for the vegetables in the final CSA pickup of the 2022 season. They also discuss how Shruthi's background and travel influence her cooking.

You can also listen to the podcast on:
Apple podcasts | Spotify | Amazon Music
In this episode, we cover:
How Shruthi's study of the intersection of energy and agriculture led to her interest in food waste.
Shruthi's interest in food systems topics.
Starting to cook up a storm living on her own after college.
How to store Brussels sprouts, and good ways to cook them.
Cooking vegetarian meals that will appeal to meat eaters.
The ways Shruthi's South Indian heritage and her husband's Nigerian roots influence her cooking.
Ways to use different types of peppers to gradually increase the spiciness of your cooking.
Today's Guest – Shruthi Baskaran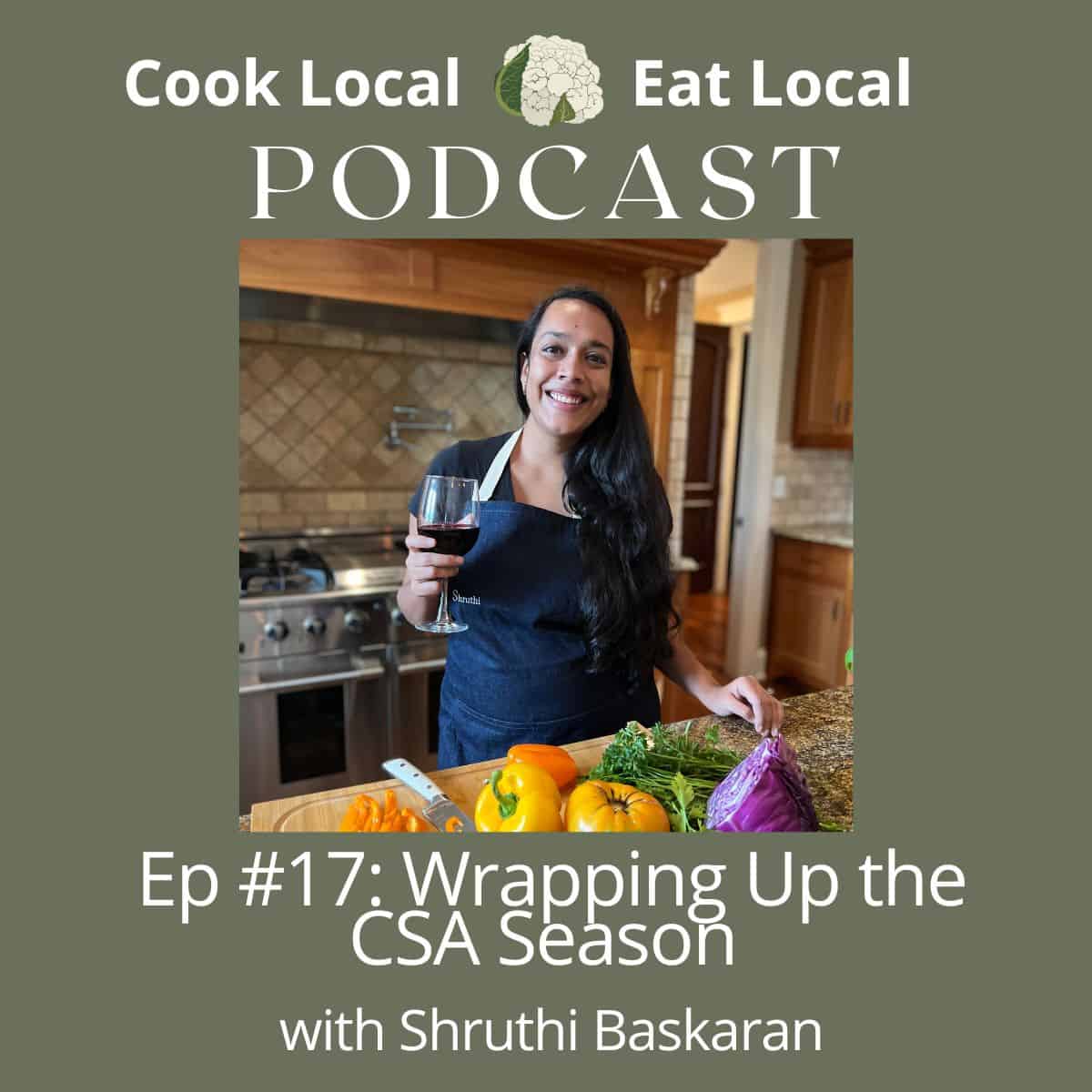 Shruthi is the recipe developer, photographer and blogger behind Urban Farmie – a blog focused on seasonal, global, vegetarian food. She has two graduate degrees from Stanford, including one focused on food systems. In her professional life, she advises governments, philanthropies and the private sector on agriculture and nutrition issues, primarily focused on Sub Saharan Africa and India. Her blog is inspired by her life and travels to 60+ countries, and features authentic recipes from those travels. She lives in Seattle with her husband.