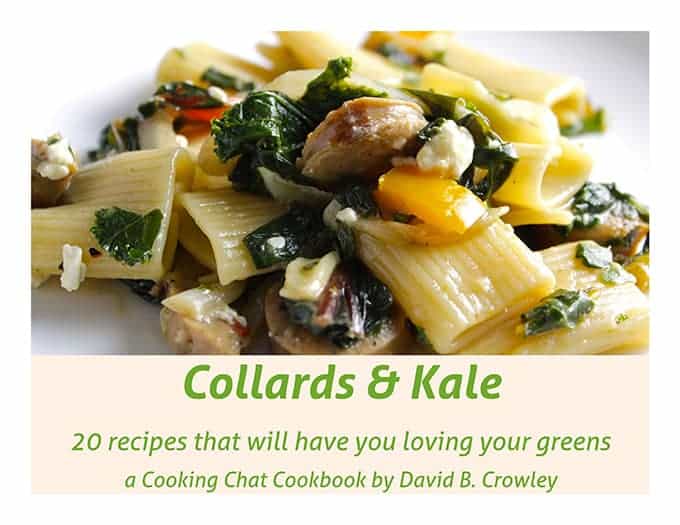 I'm excited to announce the release of my first cookbook: Collards & Kale: 20 Recipes That Will Have You Loving Your Greens. 
I hear many people express a distaste for kale and other dark leafy greens, so I thought putting together a variety of recipes for collard greens, kale and other healthy greens would be a great focus for my first cookbook. As I've been blogging steadily here on Cooking Chat, I've been testing and compiling some great recipes that I think can sway the kale skeptics and get them enjoying their greens. But maybe you already love your greens, and just want to add some new recipes to your repertoire. Either way, Collards and Kale is for you!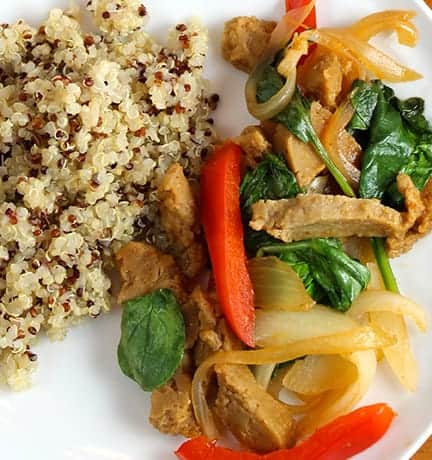 I've got more details available over on the Collards & Kale cookbook page. But if you're ready to grab yourself a copy, you can download it today for the special release week price of $5 (good until 5/27/15). Just click the handy "Add to Cart" button below and put in "releasespecial" into the discount code box:
Collards & Kale has tasty appetizers like my Bacon & Greens Dip, nutrient-dense salads, soup, pastas and other tasty main dishes such as Kale & Butternut Curry. The majority of the recipes included in the cookbook are vegetarian, but there are a good handful that include a modest amount of meat to entice omnivores to eat their greens.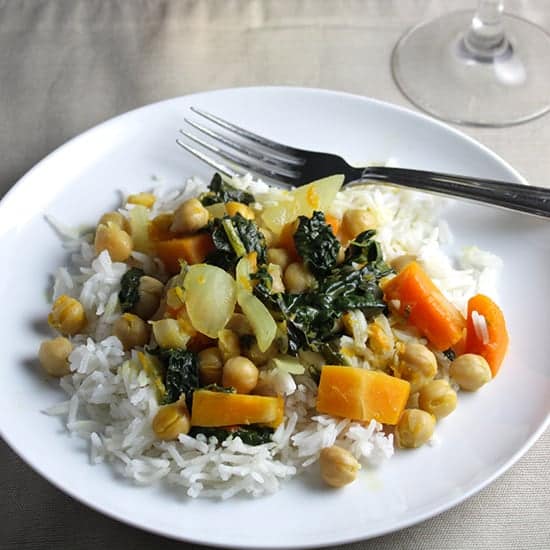 Oh yeah, did I mention each recipe comes with a wine pairing suggestion? A good wine enhances most meals, and greens are no exception! If you're new to cooking with greens, you will also find my 9 tips for cooking with greens at the start of the book helpful.
The majority of the recipes in the cookbook are new, and I enjoyed the process of experimenting with different combinations of greens and flavors to pick the 20 I featured in the book. Yep, we ate a lot of kale here in the past 6 months! But I still love that kale pesto, not to mention kale soup, kale & butternut curry…you get the idea. You will find a handful of old Cooking Chat favorites from the blog along with the new recipes I created for the ebook.
I hope you'll consider getting yourself a copy of the Collards and Kale Cookbook! I think you will enjoy the recipes, and I would welcome your feedback. If you'd like to share about the cookbook, that is awesome, too!