In Episode 7, we chat with Eric from Eat Like No One Else about eating local food while traveling. Eric has a lot of experience on the topic, as has has spent two years criss-crossing the United States in a camper with his family! He shares tips on visiting local farmers markets and finding local food in grocery stores. We also tap into Eric's vast knowledge of different varieties of apples.
You can listen to the podcast on:
Apple podcasts | Spotify | Amazon Music
Today's Guest – Eric Samuelson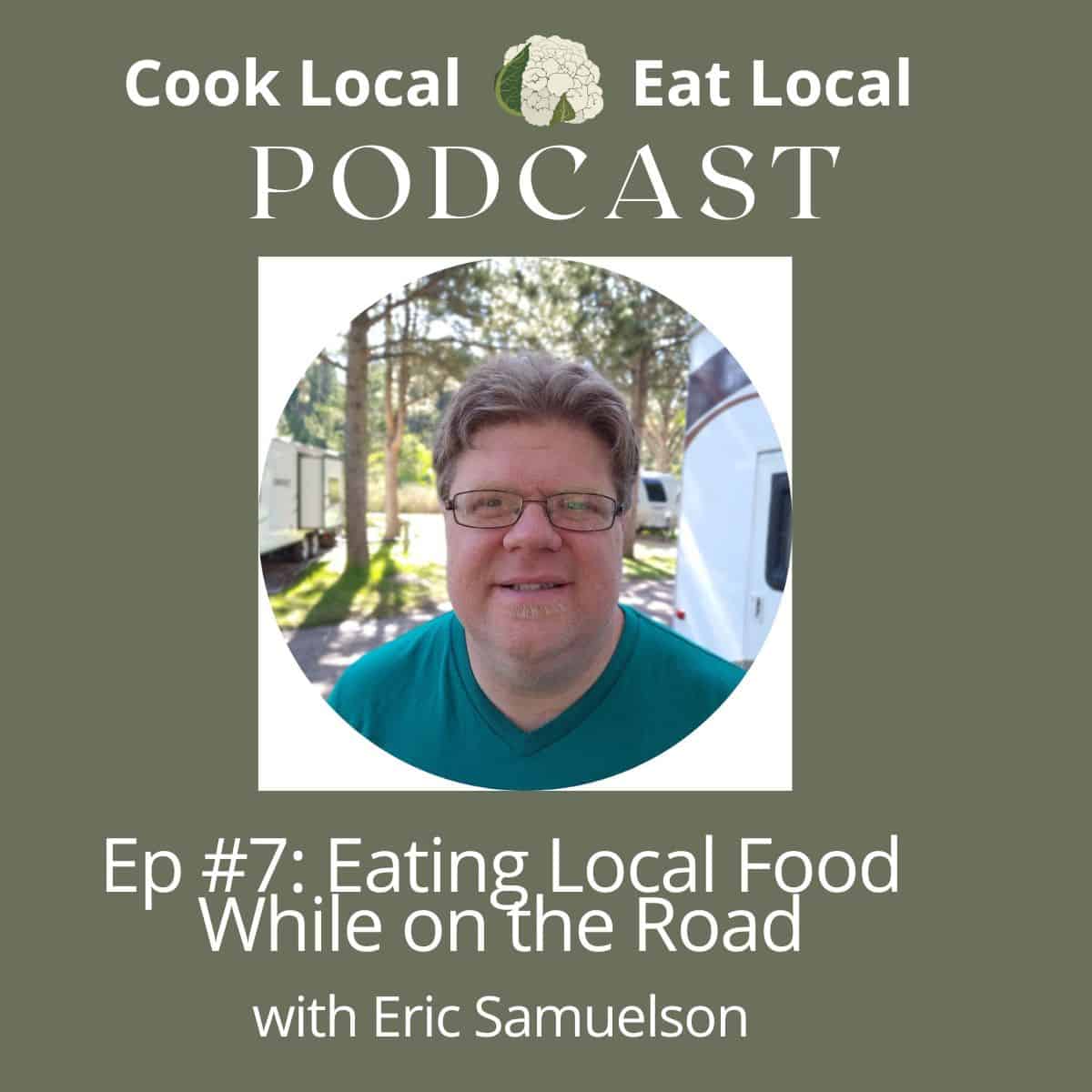 In this episode, we talk with Eric Samuelson from Eat Like No One Else about eating local food when on the road. Eric started his website in 2009, to share what he was finding in grocery stores and cooking in his kitchen. The blog became his full-time job in 2018. In September of 2020, Eric, his wife & four kids left their home behind to travel coast to coast in their camper.
Here are some of the resources referenced during the conversation about eating local food while traveling. This includes several articles to help you find the best apples, a topic Eric has mastered!
One big take-away talking to Eric is there are many more varieties of foods than we likely realize! Branching out and trying new varieties of apples and other produce is a great way to expand the flavors on our plate. Eric's site, Eat Like No One Else, is a great resource as you explore new foods. And he even offered to do some research for you if you have questions that his site doesn't answer currently!
Eric emphasized farmers markets as a great way to eat local food while traveling. Speaking of farmers markets, in Episode 4 Molly also had some great tips for getting the most out of your visit to the farmers market.
Related recipes
Eric mentioned asparagus and apples during the course of the discussion. Here are a few of our favorites recipes with those produce items: