In this episode, we talk to Chef Stephanie Michalak White, Plant-Based Programs Lead Chef Instructor at Auguste Escoffier School of Culinary Arts. In this episode, Chef Stephanie talks how she came to be teaching plant-based cooking techniques and shares some of her favorite tips.
You can also listen to the podcast on:
Apple podcasts | Spotify | Amazon Music
In this episode, we cover:
How Chef Stephanie developed an early interest in cooking.
The way her focus on plant-based eating and cooking developed.
Tips for eating local plant-based meals in the winter time.
Suggestions for how carnivores can incorporate more plant-based food in their diets.
Ways to adapt classic sauces and cooking techniques to plant-based diet.
The various plant-based programs at the Escoffier Culinary Institute, and how the program can be helpful to people at various points in their culinary careers.
Today's guest – Chef Stephanie Michalak White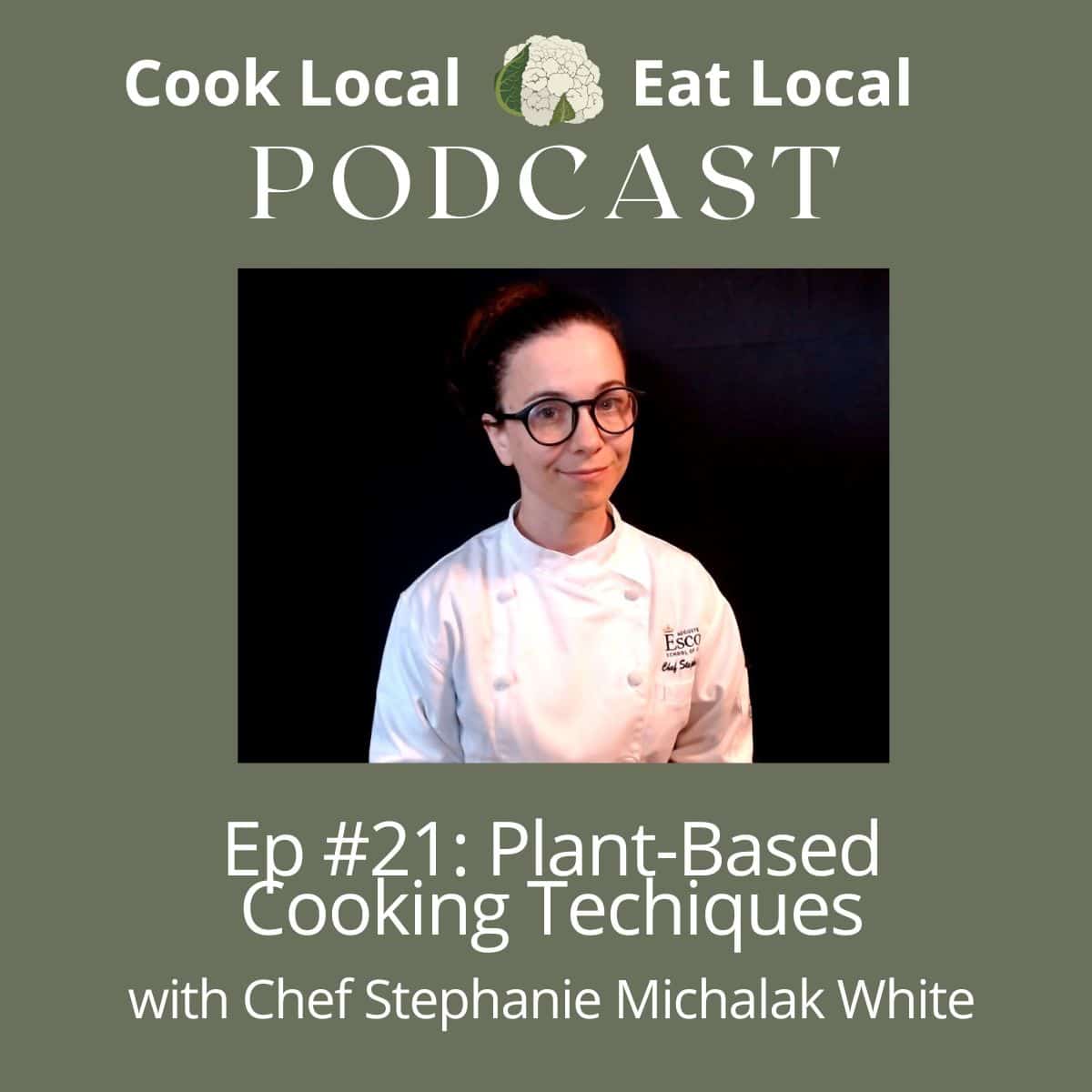 Chef Stephanie has been integral in the development and launch of Escoffier's Plant-Based Culinary Arts programs.
With over a decade of professional experience, Stephanie has held roles in many different types of establishments, including small businesses, pop-ups, high-end catering, high-volume cooking, and farm-to-table restaurants.
Chef Stephanie has designed curriculum, taught, and catered for a teaching kitchen located on an organic farm in Cincinnati, Ohio, centered around educating the local community to use local, seasonal ingredients. She also held a position on the Chef Advisory Committee for the Teaching Kitchen Collaborative developing protocols and curriculum for wellness programs.
While earning her Bachelor of Professional Studies in Culinary Arts Management, Stephanie helped coordinate a pilot study examining the role of health and wellness in potentially reversing pre-diabetes. Later, while earning her Master of Arts in Food Studies, she focused on beer culture. Stephanie is currently completing her doctorate in Higher Education Leadership.
For additional background, you can read Chef Stephanie's full biography on the Escoffier website, from which this was excerpted.
The Escoffier School of Culinary Arts website has more information about its programs, including how to sign up.