Today we share some pairings for Gilgal Sauvignon Blanc from Israel. This is part of the Wine Pairing Weekend group's exploration of Yarden Wines. Disclosure: The wine discussed in this article was provided as a complimentary sample.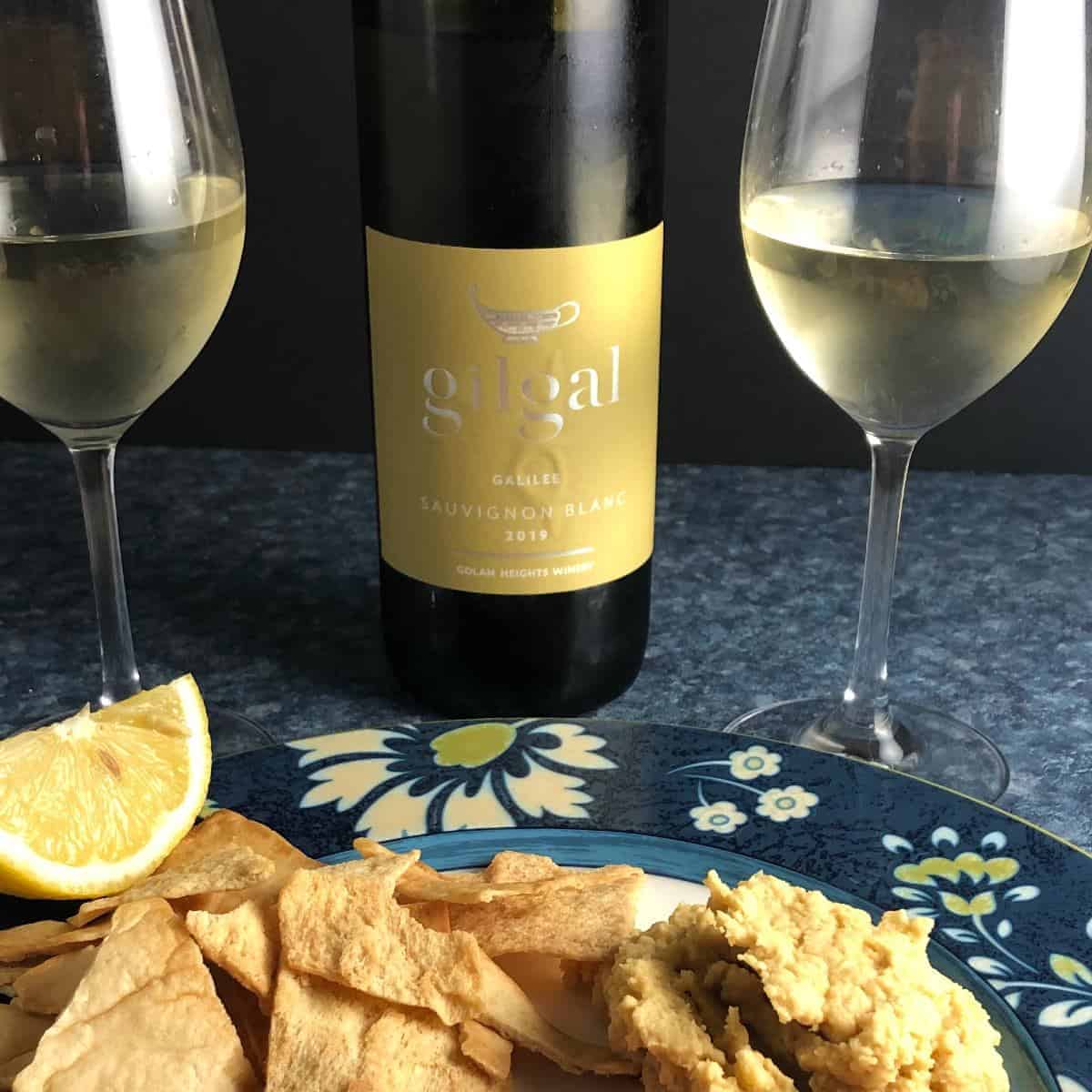 I was excited when I heard we'd have a chance to do a bonus Wine Pairing Weekend event focused on Yarden Wines from Israel.
Last fall, I had a chance to attend a Wines of Israel tasting event. I was impressed with the range of wines we sampled, including several from Yarden. I had wanted to do some follow-up tasting and pairing at home, but didn't manage to arrange that at the time. So I was all in for today's #winePW event.
Gilgal Sauvignon Blanc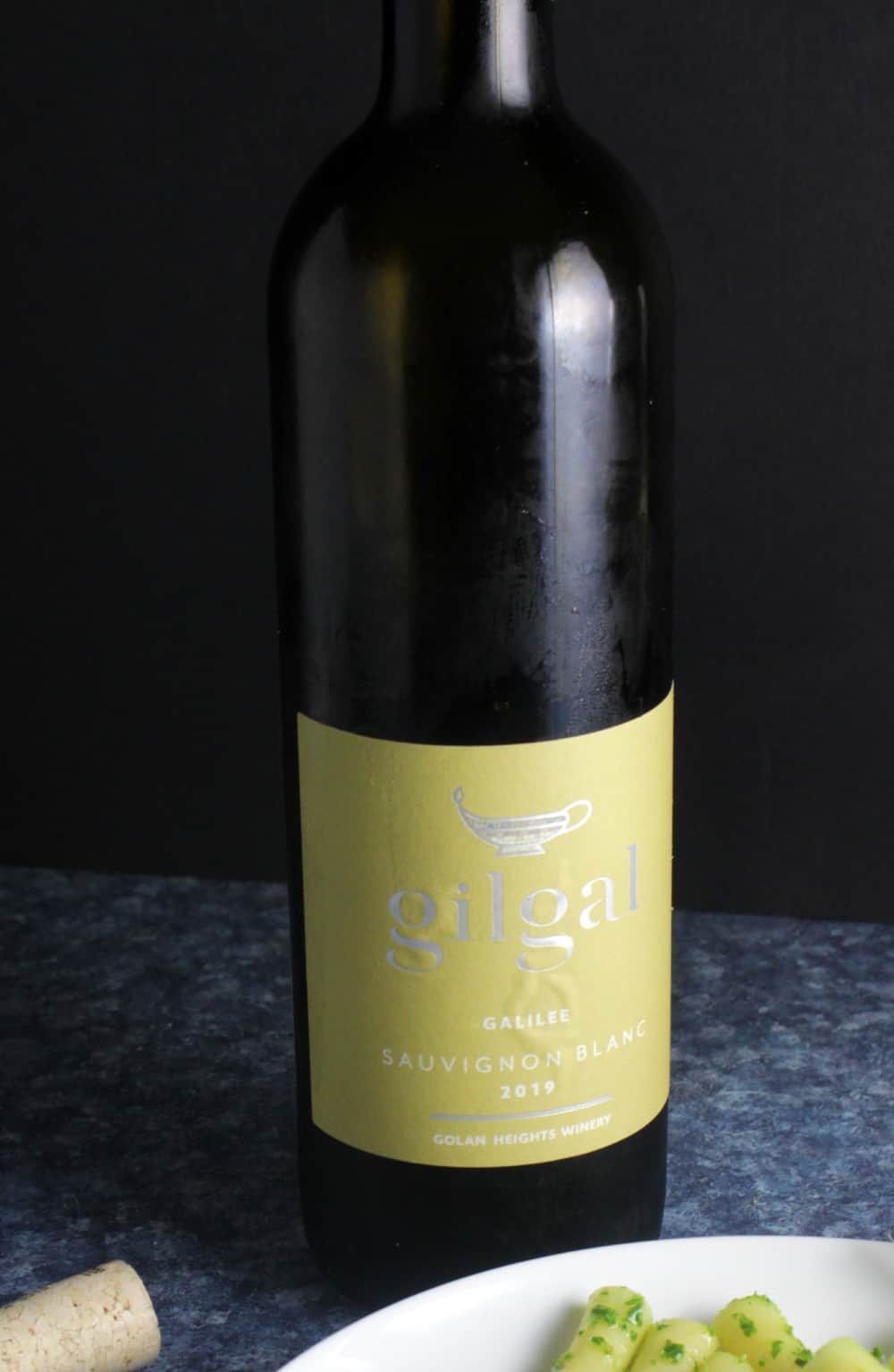 The 2019 Gilgal Sauvignon Blanc ($20, 13.5% ABV) is the first of two wines from Israel I sampled for this event. This wine is comprised of 100% Sauvignon Blanc grapes from the Golan Heights, a cool climate, high altitude area with volcanic soil.
The Gilgal Sauvignon Blanc is very pale straw color in the glass. Kiwi and herbal notes on the nose, with a bit of white tea.
On the palate, fresh lemon fruit with a pop of flavor on the back of the palate. Medium bodied with a clean finish.
Sauvignon Blanc is a grape I tend to be picky about. Too much of that grapefruit going on, which I associate with New Zealand but find elsewhere too, and I won't be a fan. But the clean, well-balanced profile of the Gilgal Sauvignon Blanc definitely gets a thumbs up from me!
This Sauv Blanc is pleasant to sip on its own, but also sets up some good food pairing options.
Sauvignon Blanc with Hummus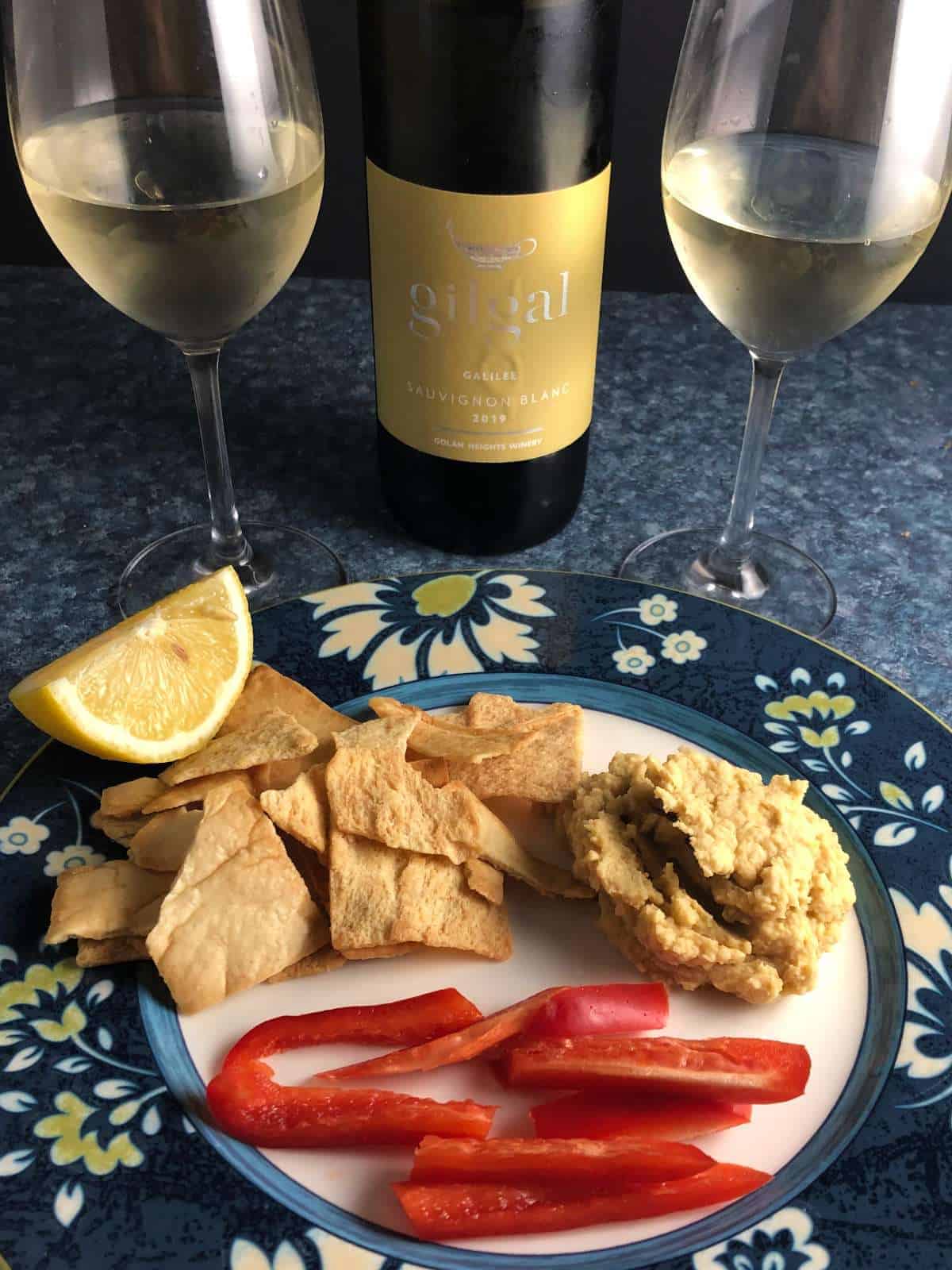 I stay away from store bought hummus, as we have a food allergy to sesame in the house that means no tahini.
But I suspected the Gilgal Sauvignon Blanc would pair nicely with hummus, and might be a combination you might nibble on at a cafe in Israel. So I found a hummus without tahini recipe from The Wholesome Dish and put together a tasty snack for us.
I liked the way the hummus came out, and didn't really miss the tahini. Jodi did notice its absence; I might play around with the recipe a bit next time and add some more spices to compensate. Let me know if you have ideas for me!
As I suspected, the fresh, well balanced Gilgal Sauvignon Blanc was an excellent pairing for the hummus! And I managed to save enough of the wine to pair with our main course.
One quick aside before getting to the other pairing. I associated hummus with Israeli food, as I've come across it in articles about food from Israel and there was quite a bit of it at the Israel wine event I mentioned.
Hummus is more more generally Middle Eastern more than it is Israeli per se. I learned that hummus means chickpeas in Arabic while perusing articles on the tasty spread.
Mahi Mahi and Kale Pesto Pasta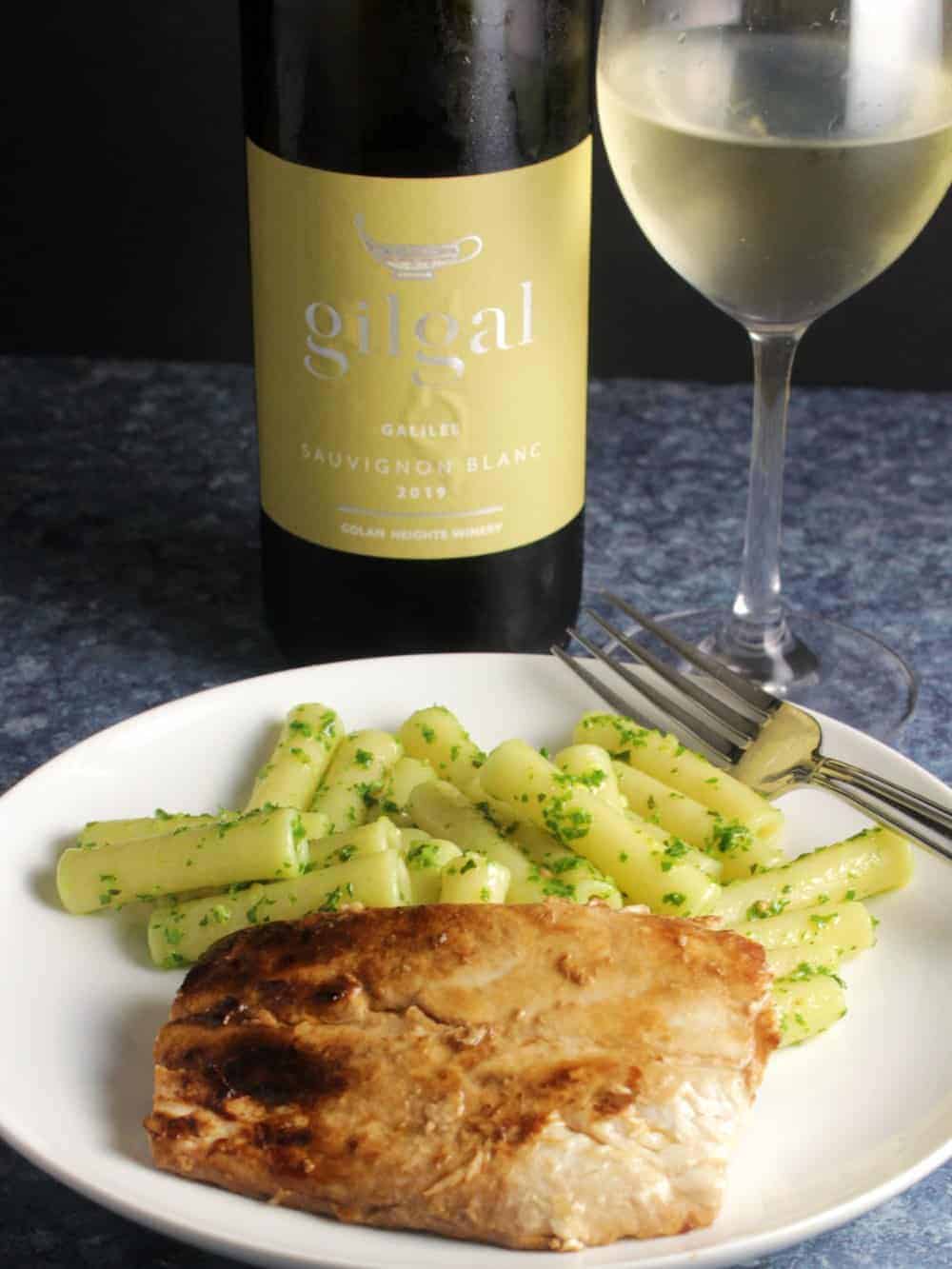 Last Saturday I had a chance to check a couple of items on my blogger to do list.
I noticed recently that my Pan-Seared Mahi Mahi with Orange Soy Sauce was performing well on Pinterest, but was in desperate need of some updated photos and recipe notes. I thought the Sauvignon Blanc might be a good partner for the fish.
The Sauv Blanc did go pretty well with the salty soy flavor and the citrus notes flavoring the mahi mahi. I didn't have a wine pairing for the dish when I originally posted it, so I don't have a point of comparison. I would rate the pairing a "B", and will plan to remake the dish soon to see if I kind find something more optimal. Ideas welcomed!
I also made a side of kale pesto pasta to go with the fish. This will come as no surprise to regular readers of Cooking Chat! As you might suspect, the Gilgal Sauvignon Blanc was very good with the pesto.
Yarden Wines and Golan Heights Winery
Yarden Inc. imports wine from Golan Heights Winery and Galil Mountain winery.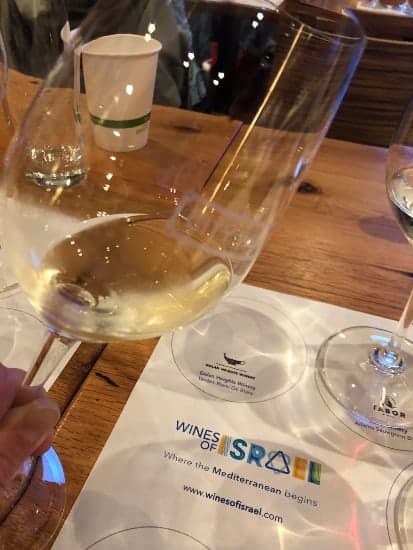 Some of the wines use the Yarden brand name, such as the very good 2011 Yarden Blanc de Blanc I sampled at the Wines of Israel tasting I mentioned.
Another note from that Israel tasting event is the range of red wine grapes doing well in Israel. I enjoyed several Rhone style blends and a Sangiovese. My notes also mention that Tannat seems to do quite well in Israel.
The Golan Heights Winery was founded in 1983, and has played a big role in developing Israel's modern wine culture, including leading vine replanting initiatives throughout the country. As noted earlier, Golan Heights has cool temperatures due to the elevation along with volcanic soil.
I found an interesting note from the Wines of Israel tasting that mention that the Golan Heights Winery is certified sustainable, according to the presenter. I don't see that reference on the winery fact sheet, however.
More Pairings with Yarden Wines
My Wine Pairing Weekend friends have been busy with pairings from Yarden Wines! Why not join our conversation on Saturday, May 23 11:00 am – noon EDT? Just look us up at #WinePW on Twitter and jump in the chat! Be sure to check out their articles for more pairing ideas.