In today's episode, we interview Smita Das, Giant Gorilla Greens President & Co-Founder. Giant Gorilla Greens is Boston's vertical farm, growing nutrient dense healthy local microgreens for retailers, food service & health conscious individuals.
In this episode, we cover:
How Smita's focus on microgreens emeraged as part of a healthy lifestyle approach to disease management.
Starting Giant Gorilla Greens in 2020.
The nutritional benefits of local microgreens.
Different types of microgreens and what they taste like.
Ways to use microgreens in cooking and healthy meal preparation.
Today's Guest – Smita Das from Giant Gorilla Greens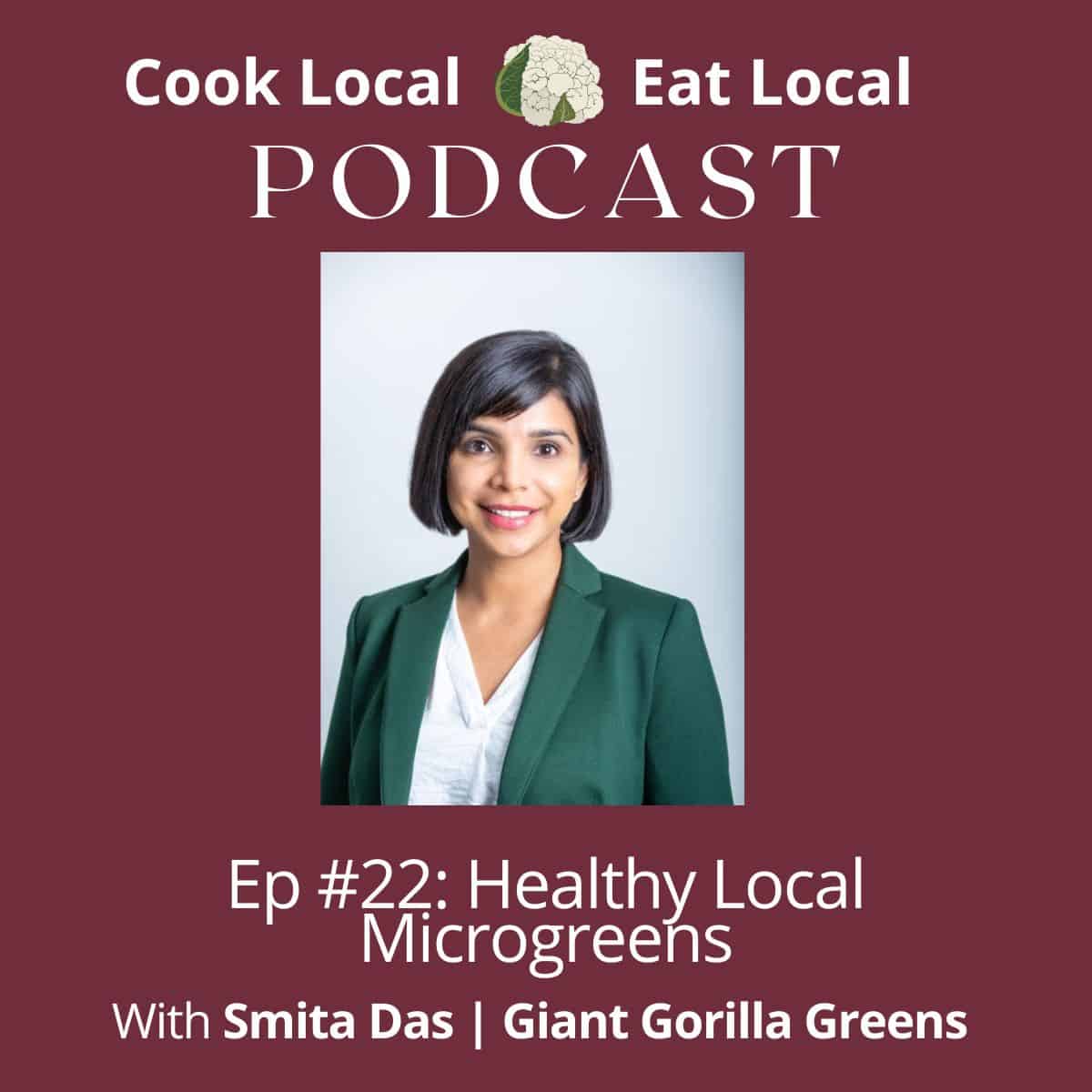 Here is an overview of Giant Gorilla Greens and Smita Das' background story, provided by the company with a few edits. Listen to the episode for all the details!
Giant Gorilla Greens is USDA certified, indoor, vertical farm located just north of Boston, in Woburn, MA, growing microgreens.
Microgreens are bigger than sprouts, but younger than baby greens. Typically harvested when they're just 7-14 days old, these young greens are very dense in nutrition, while also holding a ton of visual appeal! 
The inspiration for Giant Gorilla Greens began when the founders received a life-altering diagnosis. Smita was diagnosed with Multiple Sclerosis (MS), a degenerative illness that can lead to disability over time.
There is no cure for MS. Intravenous drugs can slow the progression of the disease, but also can produce a range of significant side effects.
To save Smita's health and her career as a pilot, Smita and her husband Uday spent time reading and researching alternative therapies. They found evidence based research that recommends a whole foods, plant-based diet to address chronic illness. 
Together, they began making a shift in how they ate, adapting recipes to suit their new lifestyle. Uday's search for the most nutrient dense food led him to microgreens! Smita's health steadily improved, and she lives a normal life, with minimal medication. 
In 2020, at the height of the COVID-19 pandemic, to support their community, Smita & Uday increased their personal microgreens production, to give away microgreens for free to their neighbors and friends in the area. 
They found that people loved the fresh greens! Plans to fine tune and scale production began, and their farm soon outgrew their home.
Smita and Uday's business has now evolved into a 3000 square foot indoor farm that supplies to retail stores in Boston, Cambridge, and produce companies that bring these microgreens to your favorite restaurants in the New England area!
The mission at Giant Gorilla Greens is to help people eat well, and live a good life. The focus at GGG has been to grow the most nutritious greens, so that everyone can draw the maximum nutritional benefit from them.
Resources
Here are some of the resources referenced on this Cook Local podcast episode:
Follow @giantgorillagreens on Facebook, Instagram and TikTok for recipe ideas and information about microgreens.