In Episode 15, we talk with Frances from Cooking with Our CSA about how to make the most of a community supported agriculture (CSA) share. She breaks down ways to use the lemongrass that we got in our latest share, along with some of her strategies for putting all her CSA veggies to good use.
You can also listen to the podcast on:
Apple podcasts | Spotify | Amazon Music
In this episode we cover:
3 different ways you can prepare lemongrass.
Different things you can make with fresh lemongrass.
How Frances builds her weekly meal plan around what she gets in her CSA box.
A delicious salsa you can make with vegetables we had in our latest CSA share.
Ways Frances supplements her CSA veggies with our items available the CSA and the market where she picks it up.
A tasty meal she recently made using butternut squash.
Today's Guest – Frances Kellar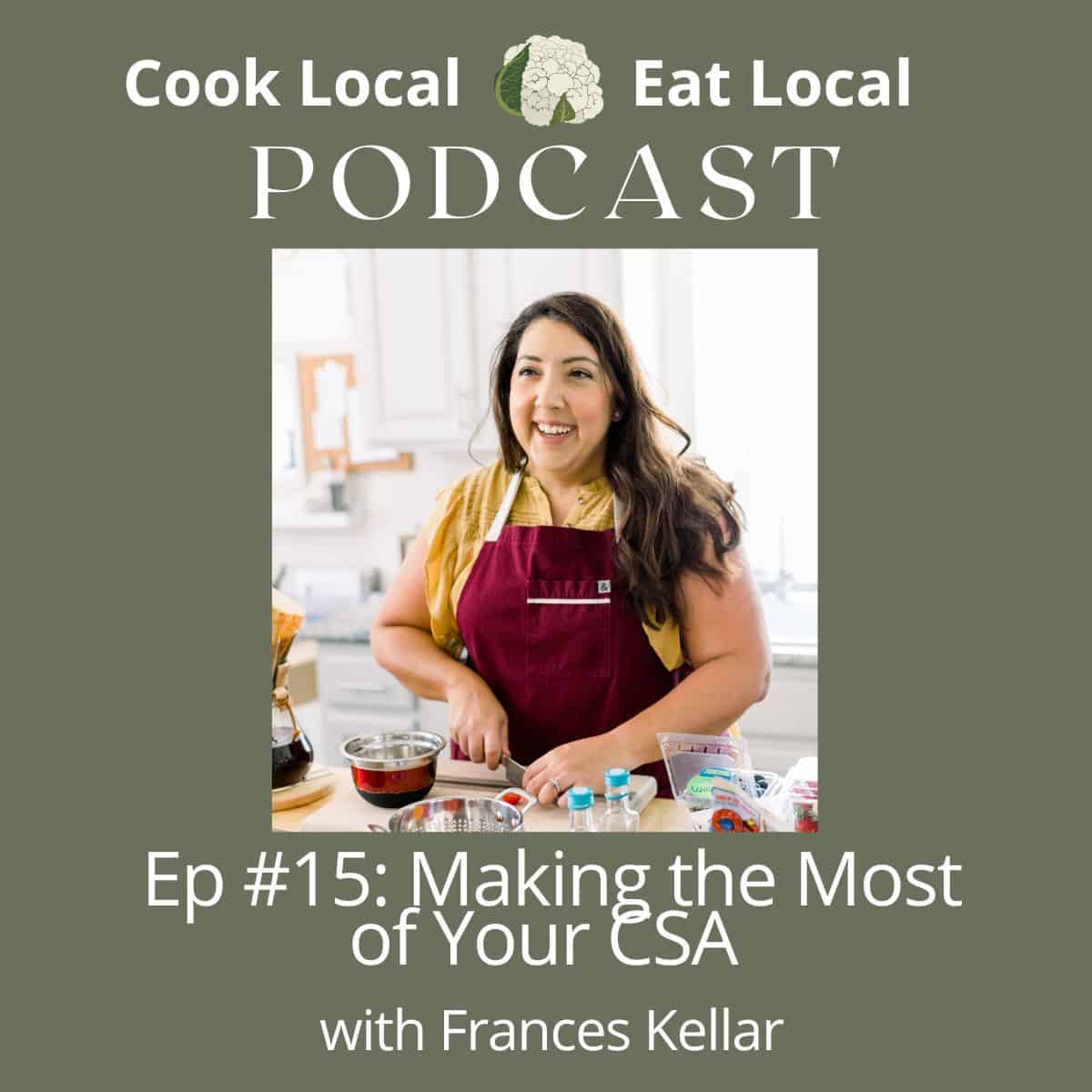 Frances Kellar is the food blogger and recipe developer behind Cooking with Our CSA where she focuses on seasonal recipes using all the produce she receives with each CSA box. On her blog, and on Instagram, Frances shares weekly meal ideas, recipes, and tips to help you cook deliciously nourishing meals with all the produce you'll find at your local farmers market or CSA.
A member of the Sage Mountain Farm CSA, based in Anza, CA, Frances is an ardent supporter of her local farms, farmers markets, and the food systems in which they operate. She lives in Pomona, CA with her husband, their two very active children, and an equally active labrador, Dory.
Recipes and resources from Frances
Here are a couple of the tasty recipes Frances mentioned: