In episode 19, we talk with Tammy Donroe Inman about her New England Desserts cookbook. Tammy gives us an overview of what you can find in the seasonal desserts cookbook, and tells us about how she got interested in cooking and baking with local ingredients.
You can also listen to the podcast on:
Apple podcasts | Spotify | Amazon Music
In this episode, we cover:
How Tammy got interested in cooking and baking with local ingredients.
What makes a dessert a "New England dessert".
The variety of seasonal recipes you can find in the New England Desserts cookbook.
Classic New England ingredients used in Tammy's book.
The story of when Tammy met Julia Child.
When and where chocolate chip cookies were invented.
Today's Guest – Tammy Donroe Inman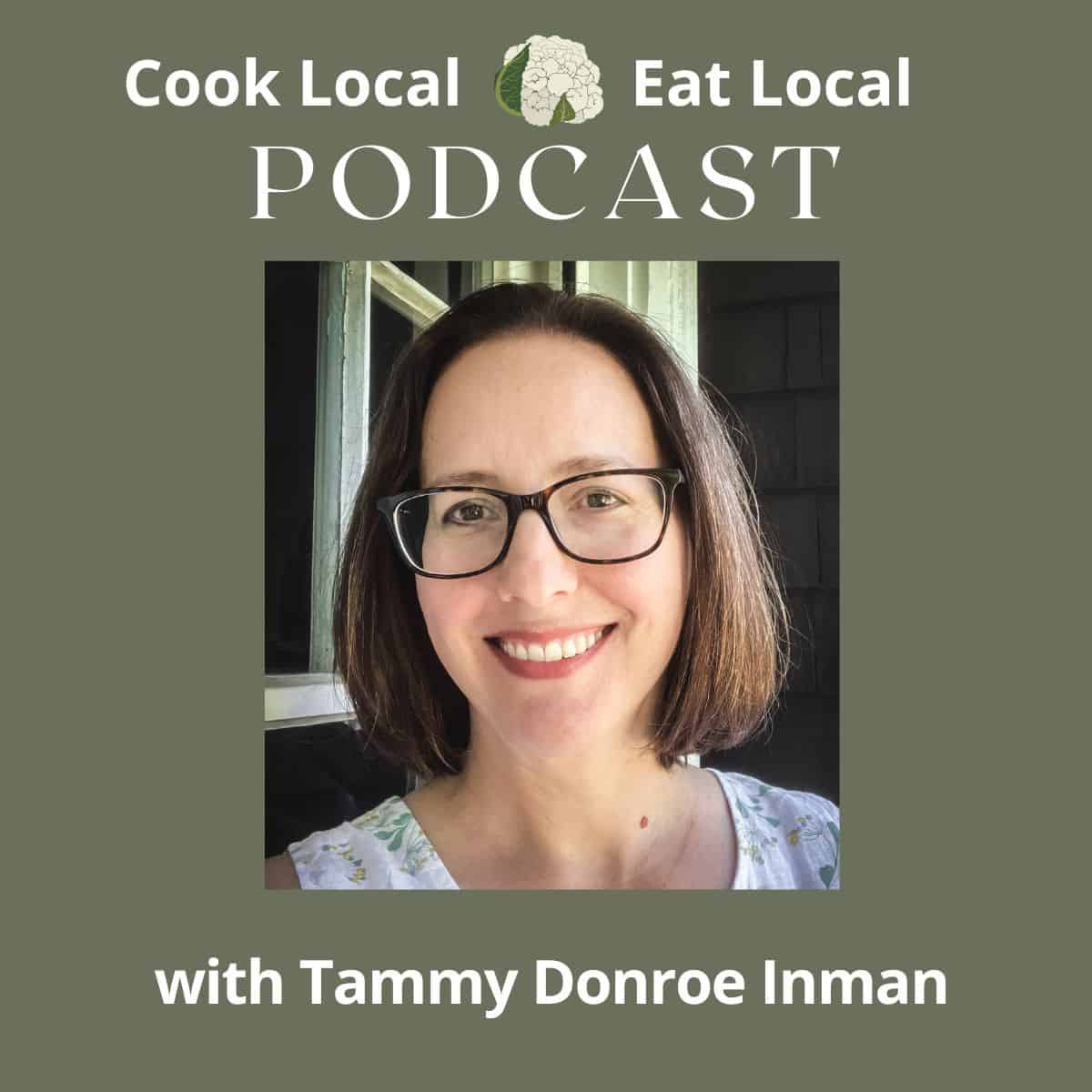 Tammy Donroe Inman is the author of New England Desserts, which features classic and creative recipes for every season. Her previous cookbook, Wintersweet: Seasonal Desserts to Warm the Home, was praised by USA Today, The Wall Street Journal, and The Boston Globe.
After earning her chops in the test kitchen of Cook's Illustrated and behind the scenes of the television show America's Test Kitchen, she spent nearly 20 years writing about food for Fine Cooking, Parents, Yankee Magazine, The Boston Globe, and Serious Eats. She worked as an editor for Boston magazine for several years. She was also the force behind the beloved blog, Food on the Food. She lives outside Boston with her husband, teen son (one has flown the coop), two high-maintenance cats, and a pair of well-worn roller skates.
Finding Tammy and New England Desserts
Here are some resources to get New England Desserts:
Connect with Tammy online via the following links: