In today's episode, we interview Will Caines, Founder & Owner of Wicked Bess shrubs for cocktails and mocktails. Will is a local entrepreneur here in the Boston area, and we had a chance to interview him just before New Year's…in time for some NYE beverage inspiration!
You can also listen to the podcast on:
Apple podcasts | Spotify | Amazon Music
In this episode, we cover:
The Wicked Bess founding story — a pandemic pivot.
What is a cocktail shrub?
How the spicy and sweet flavor combination brings up fond childhood memories for Will.
Learning how to create a cocktail with well balanced flavors.
How to find or order Wicked Bess shrubs.
Details on how to make a spritz for New Year's Eve, using the Wicked Bess shrubs.
Today's Guest – Will Caines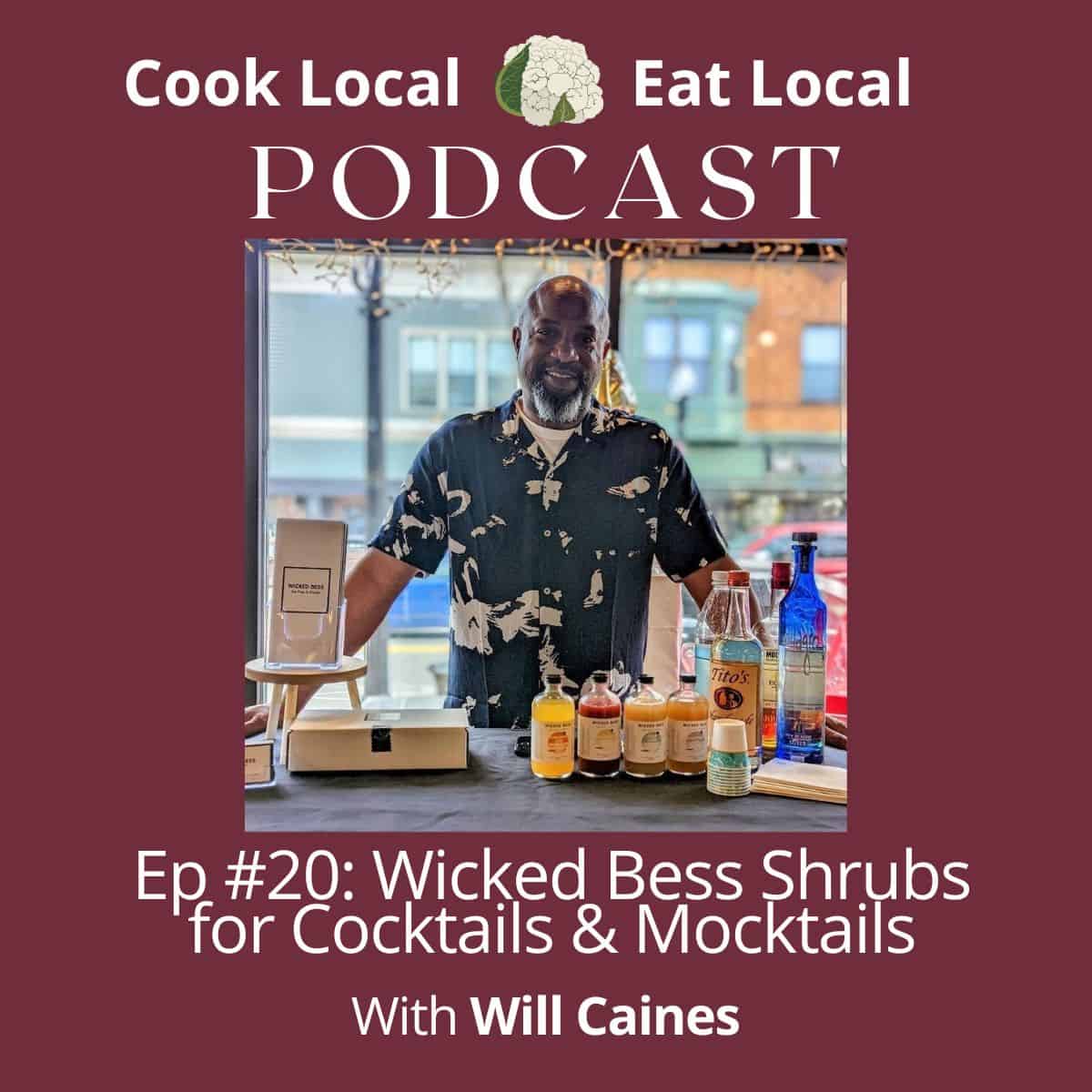 Today's guest, Will Caines, is the Founder & Owner of Wicked Bess Shrubs.
Wicked Bess Shrubs are all natural handcrafted cocktail mixers made with blends of fruit vinegar and sugar that allow the most inexperienced home bartender to make delicious high quality balanced and refreshing cocktails and mocktails for their friends and family at home with ease.
Will brings extensive experience as a bartender to the founding of Wicked Bess Shrubs. Check out the episode for his founding story and to hear how he draws upon his Caribbean heritage and childhood memories to develop creative flavor combinations.
Wicked Bess operates out of the Food Revolution shared kitchen / incubator space in Stoneham. They have been very helpful in help Will and other food / drink entrepreneurs launch their businesses!
How to purchase Wicked Bess
In the Boston area, Wicked Bess Shrubs are carried at the following locations:
You can order online at the Wicked Bess website to have the product shipped anywhere in the continental US. Direct home delivery is possible in the Boston area.
You can also find Will at local farmer's markets when they are in season. He's a regular at the Melrose Farmer's Market, and will be at a number of others as well.