On Saturday, October 17, the French Winophiles blogging group explored the wines of the Jura. Grab a bottle or two of wines from this under the radar region, and read what the Winophiles have to say about it.
This article provides background on the Jura region. Read about the Jura wine pairing we had for the event along with the Slow Cooker BBQ Chicken Thighs recipe we served.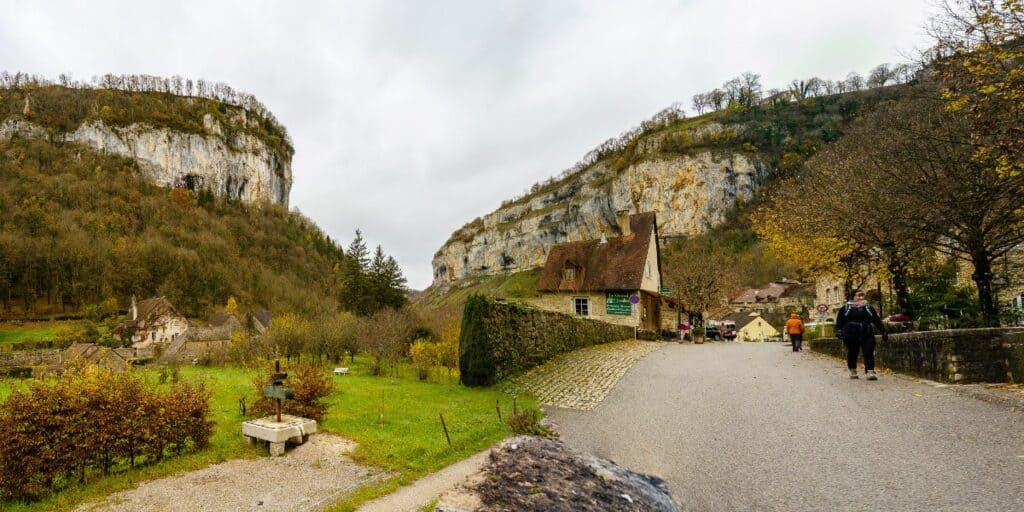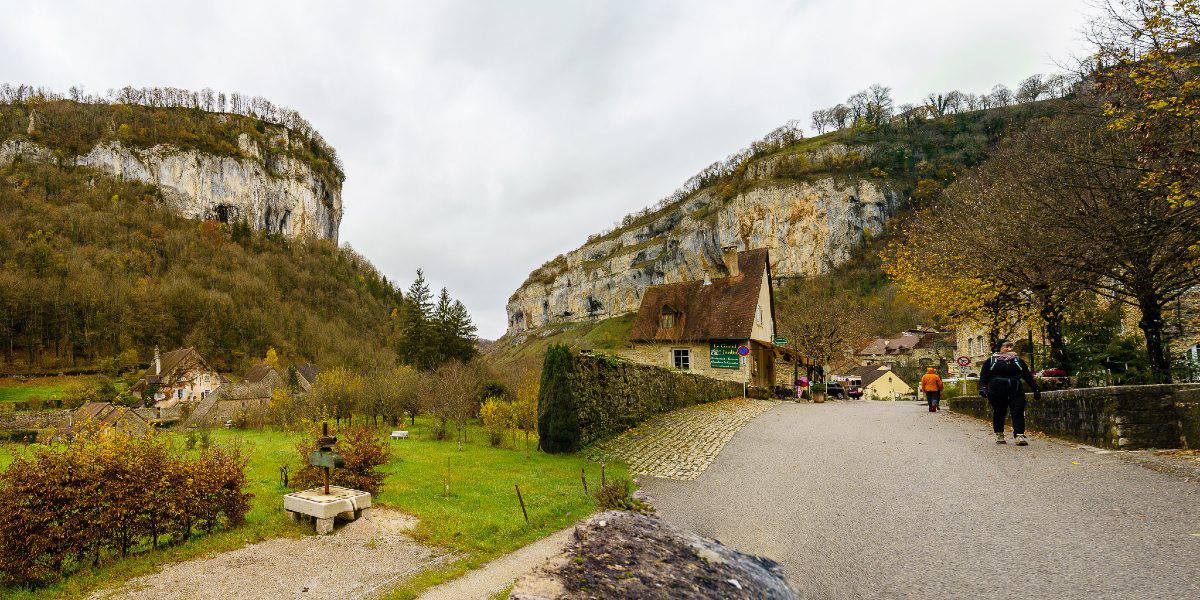 Sure, I love Burgundy and appreciate a good Bordeaux. But getting beyond some of France's best known wine regions is a great way to enjoy some high quality, interesting wines for an affordable price.
The Winophiles group is a great way to explore the wine regions of France. I'm happy to host this month's event, as we visit the Jura region.
Where is the Jura?
The Jura is a mountainous region in Eastern France, nestled between Burgundy and Switzerland. You start seeing grapes planted after crossing from Burgundy through a flat region called La Bresse.
The Jura region has a continental climate with hot summers and cold, long winters. Not exactly conditions for faint of hear wine growers!
Only a small area of the Jura foothills, roughly 2,000 hectares, are under vine, according to this informative Wine Society article. This piece indicates wine growing was significantly higher before phylloxera struck.
The Wikipedia article on the region has a breakdown of the appellations (AOC) found within the Jura.
Jura Wine Grapes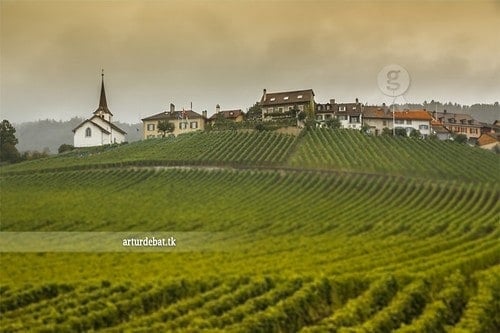 Jura features five wine grapes, three that aren't found much beyond the region, and two familiar grapes that take on a distinctive character in the Jura.
Red Wine Grapes
The Jura red wine grapes are Pinot Noir, Trousseau and Poulsard.
Pinot Noir has long been planted here, although historically it is often used in blends. More recently, more single varietal Pinot can be found coming from the Jura. My research, was does not yet include tasting, suggests to expect a subtle, cool climate Pinot if you get ahold of a bottle.
Poulsard has thin skin and low tannins, and is often blended with Pinot Noir for color. I haven't tried this one yet!
Trousseau: Here is the grape that piqued my interest in the region! I was at Craigie on Main in Cambridge, MA, a few years back and asked them to suggest an "interesting" wine to go with a pork dish. They have a French-focused wine list, with ample offerings from outside of the better known regions.
I enjoyed the Trousseau I had at the restaurant, and tracked one down to feature in a pairing at home.
I came up with this Pulled Pork with Cabbage and Bacon recipe, which was excellent paired with the Trousseau.
In that introduction to Trousseau, I noted a great difference in the two Trousseau wines from the same vintage. The Michel Gahier I had at Craigie was brooding and funky (a good kind of funky, if you are so inclinded). The Chateau L'Etoile was lighter and more straightforward.
I'm looking forward to circling back to another Trousseau for this event. If you happen to be reading this in the Boston area, Gordon's Wine in Waltham has several Jura options including Trousseau, Vin Jaune and a Chardonnay. I hadn't had much luck with several other closer to us options.
Although my limited experience with the Jura has focused on Trousseau, according to this article it only accounts for about 5% of the region's plantings. The grape can also be found in Portugal by the name Bastardo.
White Wine Grapes
In the white department, there is Chardonnay and Savagnin.
Chardonnay from the region can have higher acidity than Burgundy, and thus is often aged in oak for a longer period. It also is used in make Crémant du Jura. I haven't tried the region's bubbly yet but I have a bottle waiting in the wings!
Savagnin is used in making vin jaune, a unique wine made with late harvest grapes and a slow aging process, with some similarities to sherry. A limited amount of Savagnin is made with more typical winemaking techniques.
Winophiles Visit The Jura
We would love to have you join the French Winophiles as we explore wines from the Jura!
Blog post: To share a blog post for the event, grab some Jura wine and plan your article. Please send me your title, blog url, and Twitter handle by Tuesday, October 13, in order to be included in the preview post. Email me at david AT cookingchatfood.com. You can also drop your link and info via the Facebook Event (more on that below).
We ask that blog posts for this Jura event be published either on Friday, October 16 or Saturday, October 17, no later than 11 a.m. Eastern time / 8 a.m. Pacific. Please use the #winophiles tag in your title.
Facebook event: RSVP to the Facebook Event in the Winophiles Coordinating Group. We'll be posting updates to the event including Twitter chat questions and links to other blogs. You'll need to join the group as a first step, if you haven't yet. Let me know if you'd like help getting in, I'll connect you with the organizers.
Twitter Chat: We will have a live Twitter chat on Saturday, October 17, at 11 a.m. Eastern time / 8 a.m. Pacific. No need to have shared an article to join the conversation — just in interest in learning and sharing about wines from the Jura region! Simply tune into the #winophiles hashtag during the hour we we are chatting.
Jura Articles from the Winophiles
Here's a listing of the articles we can look forward to reading when the French Winophiles visit the Jura!
Camilla from Culinary Adventures with Camilla will share "Seafood B'Stilla + Domaine Rolet Arbois Trousseau 2012"
Pinny from Chinese Food and Wine Pairings is "Sipping Tissot-Marie Crémant Du Jura and Snacking Fried Pork Skin"
Linda from My Full Wine Glass will be heading "Back to the Jura (virtually), for Crémant this time around"
Robin from Crushed Grape Chronicles is "Channeling the Jura for a rooftop getaway with a bottle of Savagnin and Friends"
Payal from Keep the Peas is sharing "Sherry? No, Jura"
David from Cooking Chat will be sharing "Slow Cooker BBQ Chicken Thighs with Jura Wine"
Terri from Our Good Life will tell us about "Sparkling Jura for Celebratory Moments"
Wendy from A Day in the Life on the Farm will serve up "Bourride served with a Chardonnay from Jura"
Nicole from Somm's Table will be "Cooking to the Wine: Two Savagnins from Domaine Daniel Dugois with Coquilles St. Jacques"
Christy from Confessions of a Culinary Diva is talking about "Jura in the Afternoon"
Gwendolyn from Wine Predator will share "Exploring Flavors of Jura Food and Wine Take Two: Trousseau and Melon"
Susannah from Avvinaire tells us about "Discovering Delights From Jura Region"