In today's episode, we talk with Robert Russell, who has worked in multiple roles on his family's farm in Westport, Massachusetts since 1985. The family owns Westport Rivers Vineyard, the primary focus of our interview, as well as Buzzards Bay Brewing.
In today's episode, we cover:
How Westport Rivers Vineyard got started.
Robert's background and how he came to work on the family farm business.
Westport Rivers Vineyard's emphasis on being a family farm as part of the local ecosystem.
Challenges of growing wine grapes in the New England climate.
Finding wine grapes that will grow well in Westport terroir.
Activities at Westport Rivers Vineyard for visitors to enjoy.
Adding Buzzard's Bay Brewing to the family business.
You can also listen on:
Apple podcasts | Spotify | Amazon Music
Jump to:
Today's guest – Robert Russell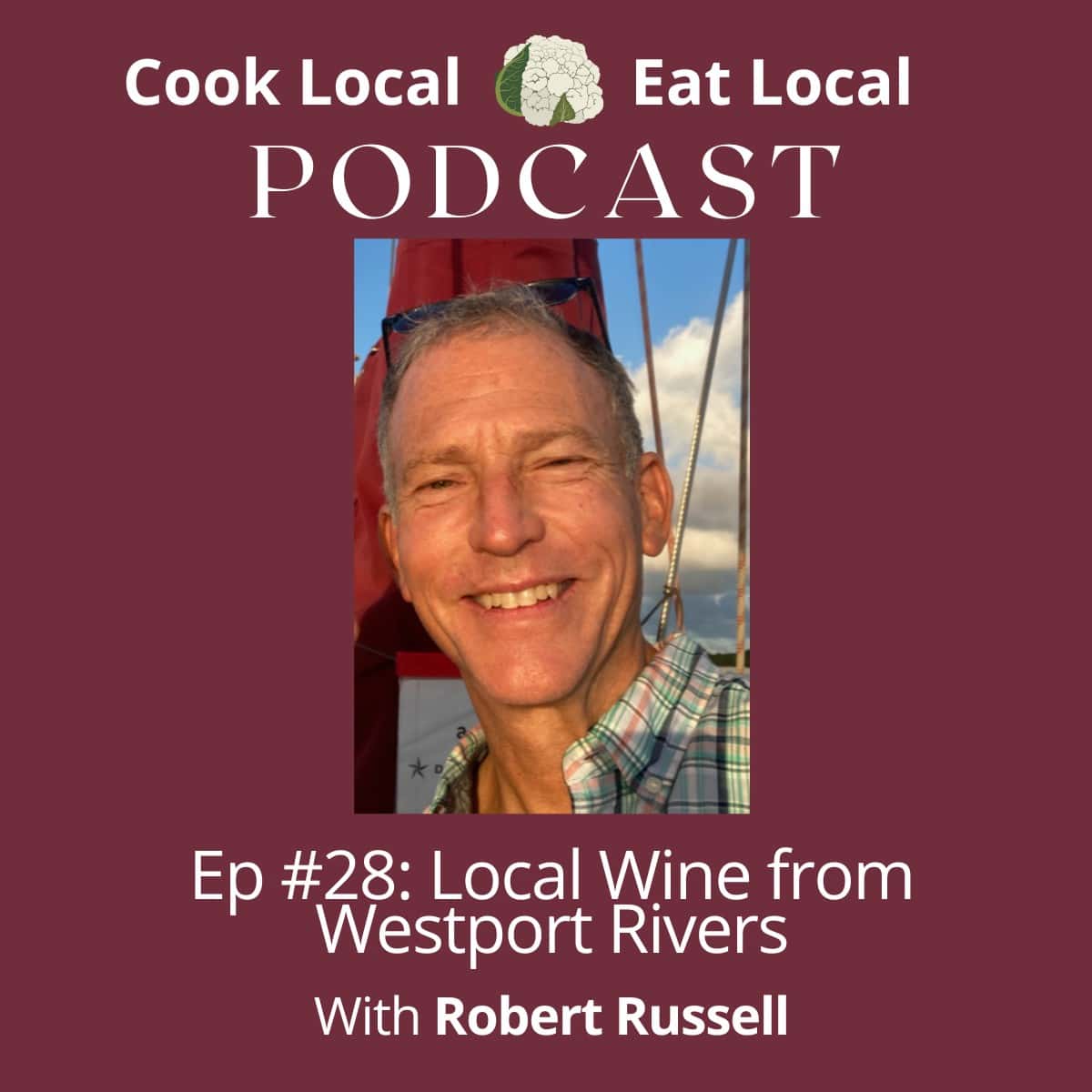 Robert Russell has worked in multiple roles on his family's farm in Westport Massachusetts since 1985. He is happily married to his wife Lisa and is the father of 5 children.
Visiting the vineyard
As I mentioned to Rob on the podcast, Jodi and I had a chance to visit Westport Rivers Vineyard earlier this summer.
The winery offers wine tastings, giving you a chance to sample a variety of their latest releases. When we visited recently, we started with the Blanc de Blanc shown below. While they are most known for sparkling wines, they make some excellent still wines as well.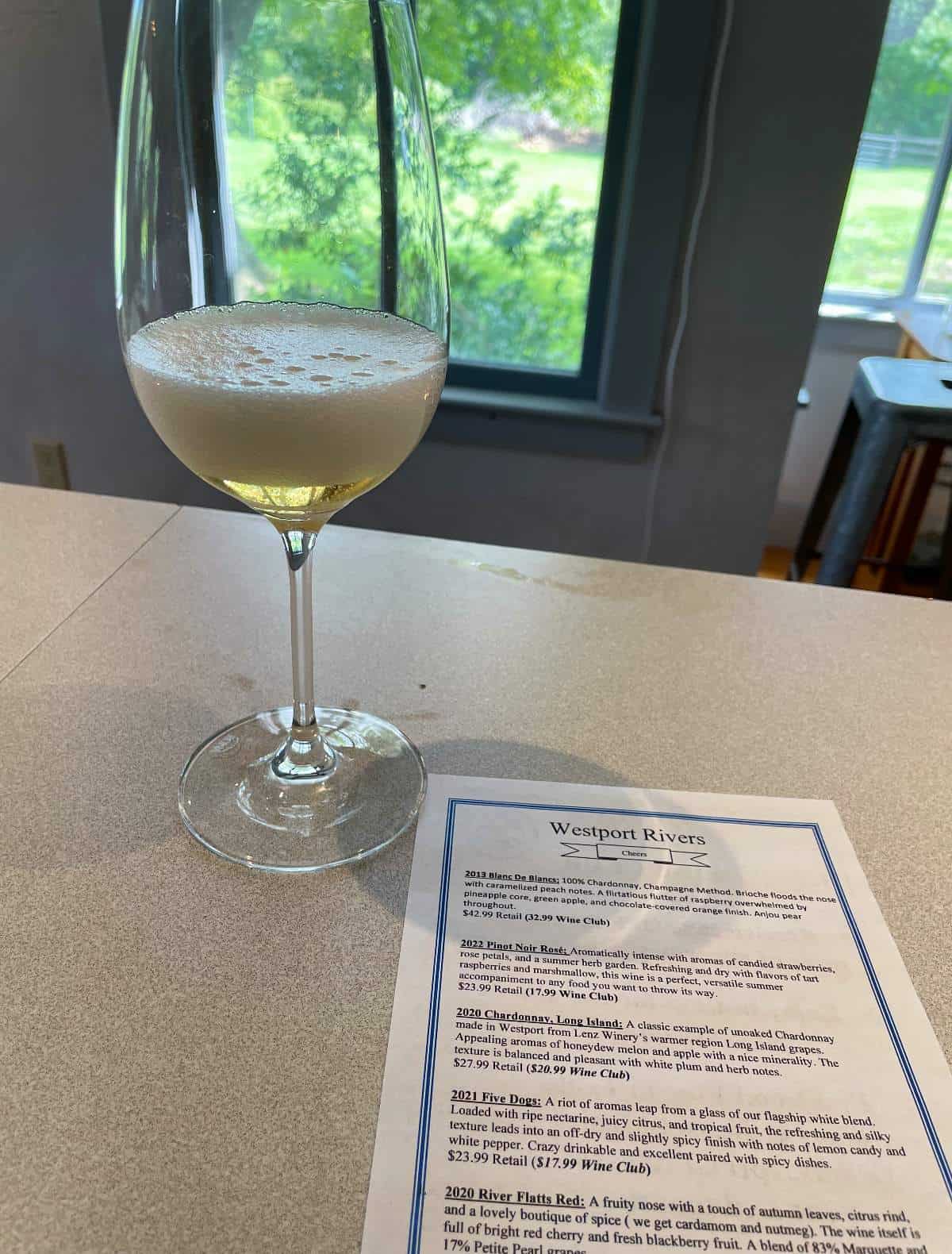 In addition, you can order a glass of wine or beer to enjoy on their patio overlooking the vineyard. They often have food trucks providing tasty items you can order to go with your wine.
In addition, Westport Rivers Vineyard offers a variety of fun activities, including summer concerts and fall hay rides.
Visit the winery website for the latest on their activities. I have also written an article on visiting Westport Rivers Winery, based on a visit there several years ago. We also followed our winery visit with a walk at Allen's Pond, a nature sanctuary with a trail leading to the ocean. Worth checking out if you have time!
Pairings with Westport wines
Seeing as we talk about food and wine pairing a lot here, I figured I would share some good pairings we've done with Westport Rivers wines.
Cranberry Jalapeño Dip with Westport Bubbly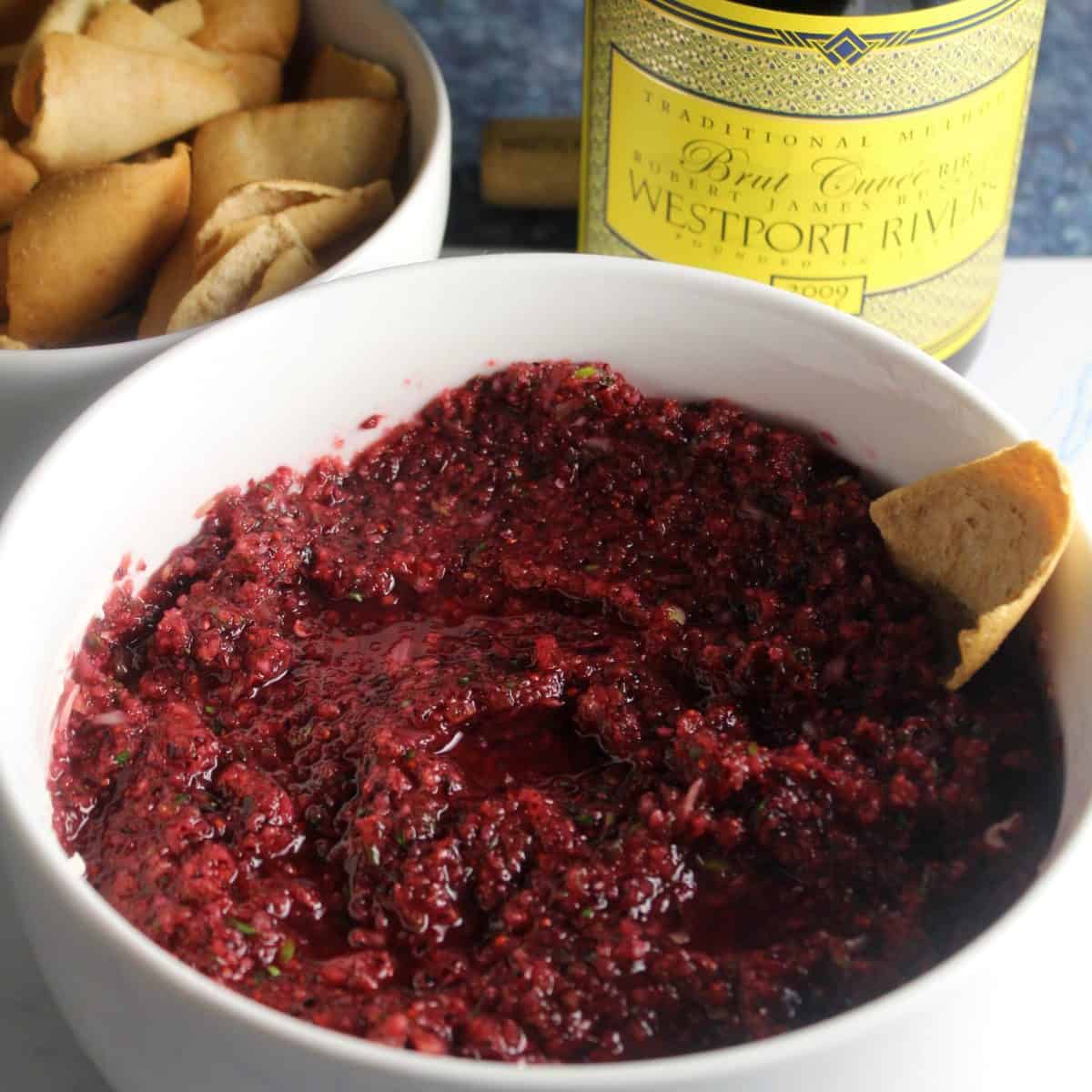 Westport Rivers Vineyard is probably best known for its sparkling wines. We paired our cranberry jalapeño dip with their classic sparkling wine, the Westport Rivers Brut Cuvée RJR. This is certainly a great local pairing tying into our Cook Local podcast theme, as we used local New England cranberries for the dip.
Westport Rivers Chardonnay with Brie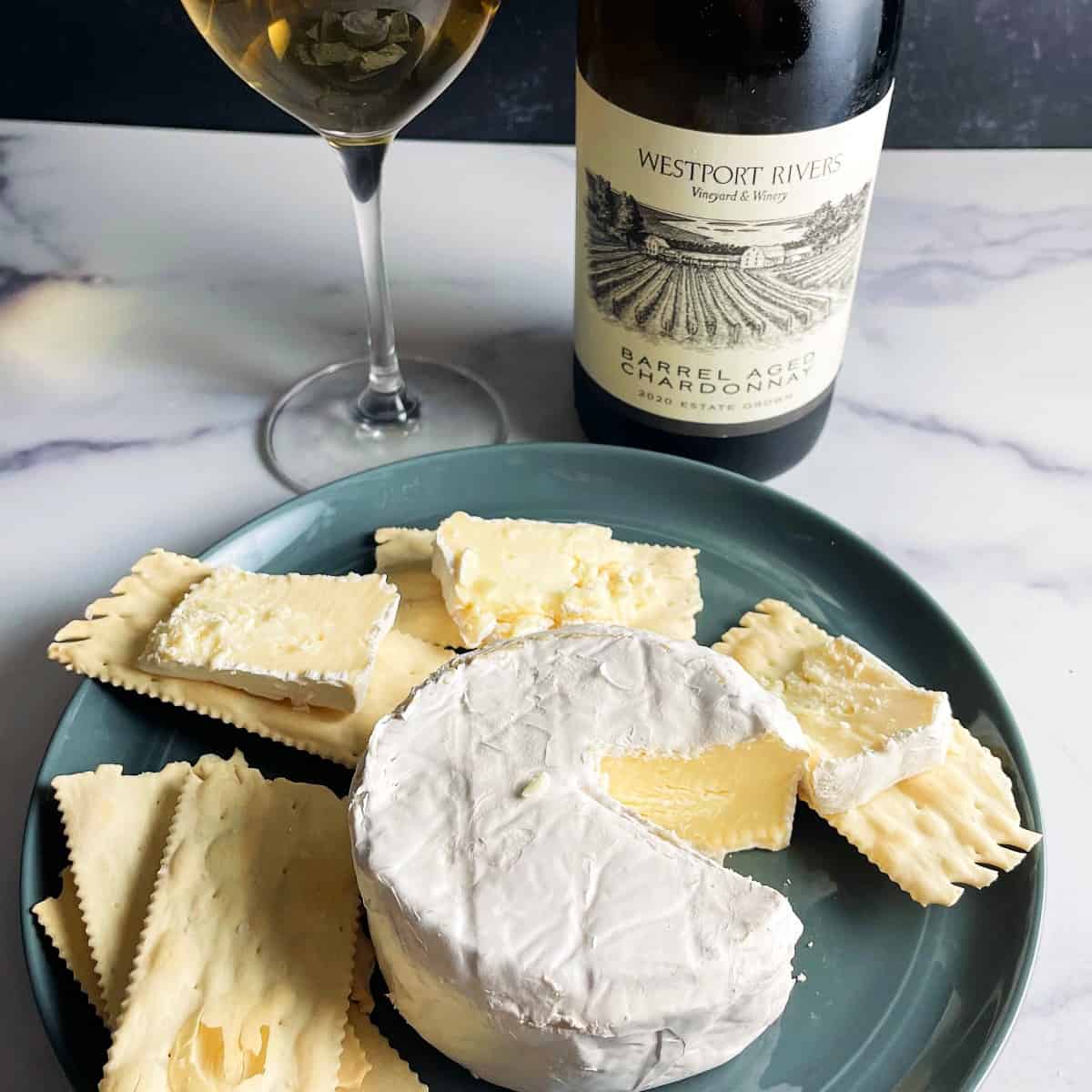 We've been experimenting with wine pairings for Brie, and the barrel aged Chardonnay from Westport is a classic choice! We kept to the local theme by pairing the Chard with the Brief from Vermont Farmstead Cheese Company.
Five Dogs Blend with Indian Butter Chicken: The Five Dogs is a blend of Chardonnay, Geisenheim 318, Rkatsiteli, Pinot Gris, and Schönberger. It has just enough residual sugar to make a very good pairing for our butter chicken recipe!
Westport Bubbly with Corned Beef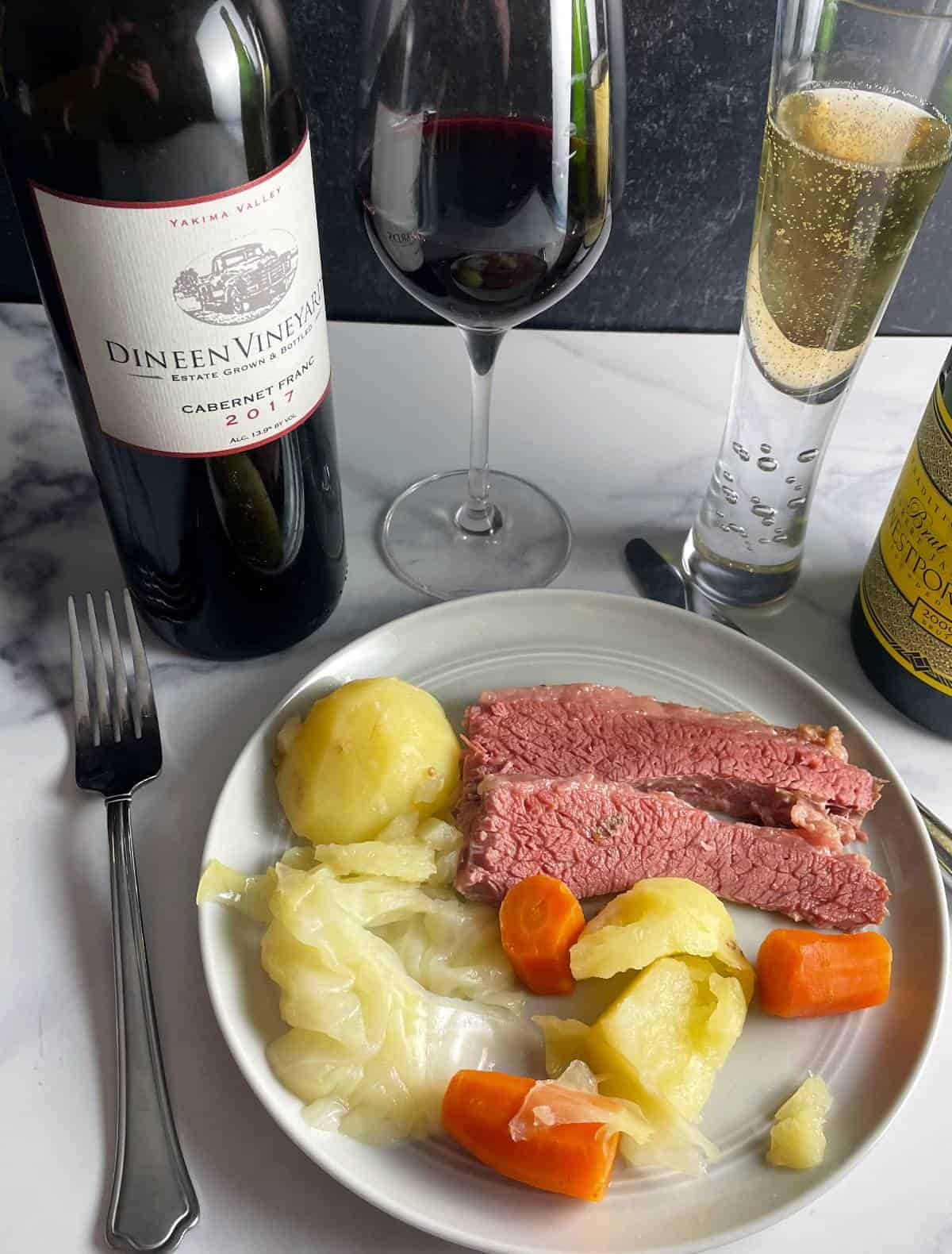 Wine pairings for corned beef is another pairing topic we've explored extensively. Our article on the topic provides a range of good options. One that definitely works well is the Westport Rivers Brut Cuvée. This is an excellent & versatile sparkling wine to keep in mind for pairings!
Broccolini Pasta with Farmers Fizz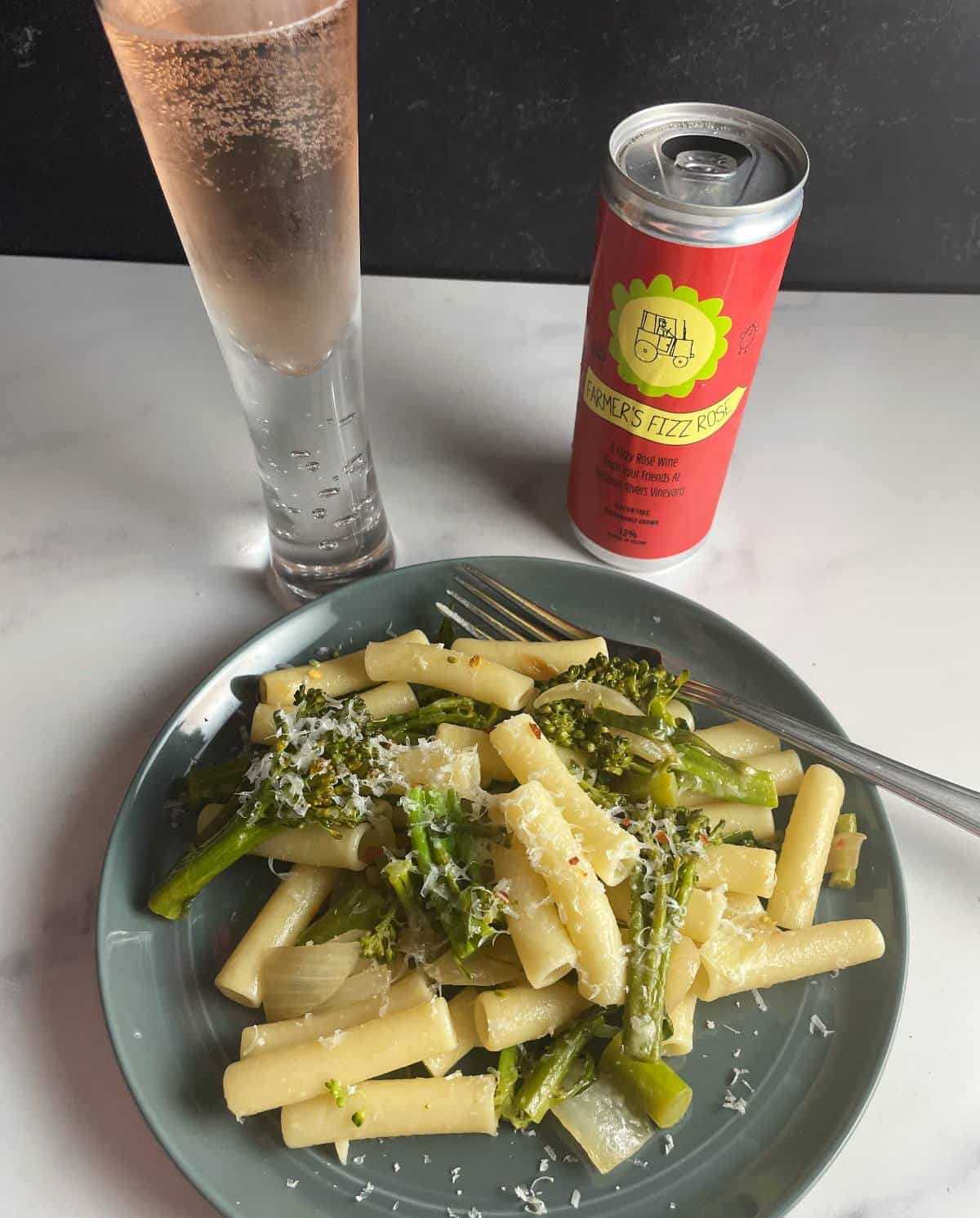 We cooked up a delicious broccolini pasta dish this summer. Stay tuned for the recipe! But meanwhile, I figured I'd mention here, as we enjoyed it with the Westport Farmer's Fizz Rosé. Their Farmer's Fizz is a casual sparkling wine option that we enjoy. Picked up some cans during our most recent visit to the vineyard.