Looking for a last minute gift idea? If you have a wine lover on your list, they might enjoy a membership in a winery club membership! Or maybe you would like to sign yourself up to have something to look forward to in 2022.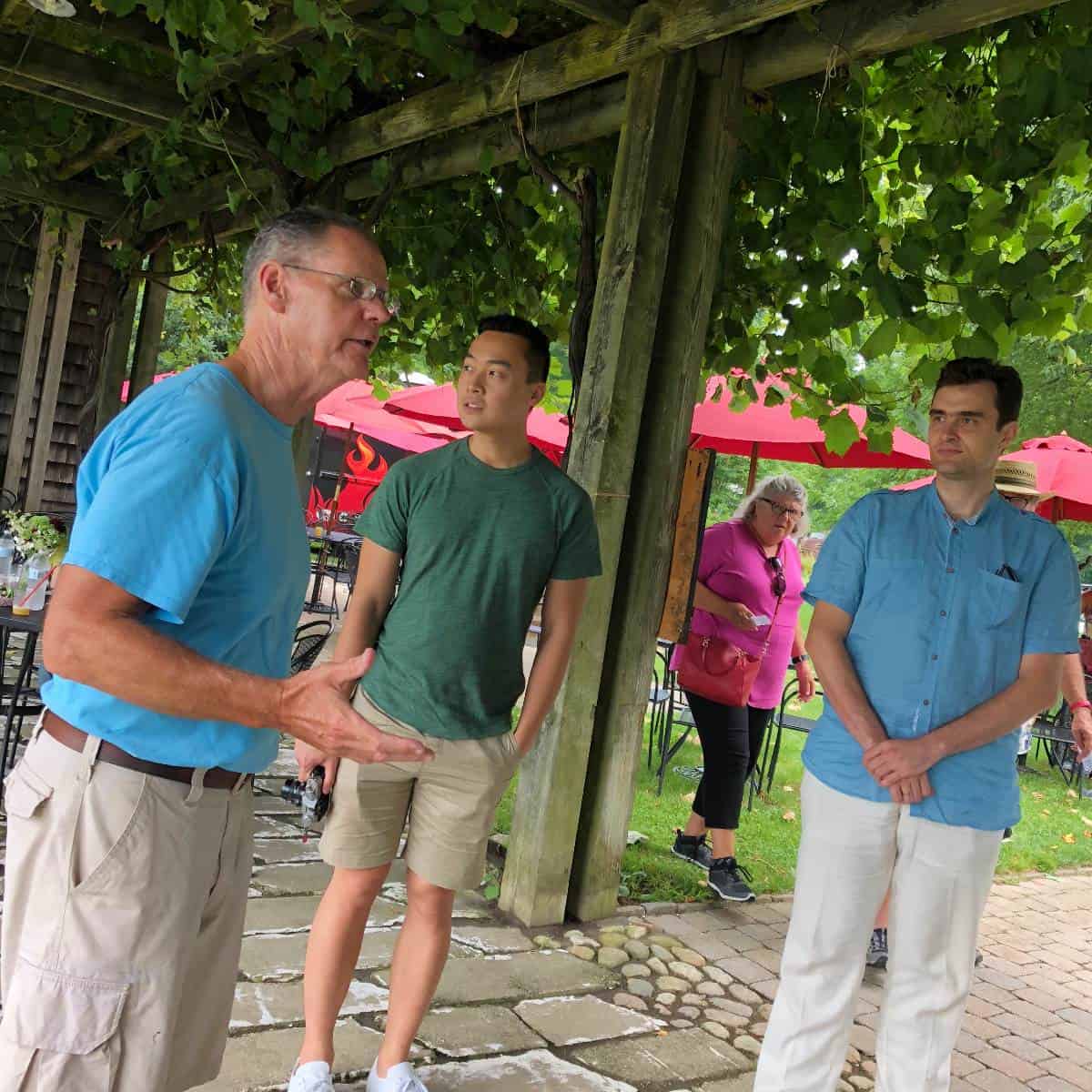 I have joined several clubs for wineries I enjoy in recent years. So I thought I would put together this article on winery club members so you can consider whether it might be right for you or as a gift.
Today I am talking about joining the club for a specific winery, as opposed to a wine of the month club arrangement where you get wines from a variety of wineries. I am currently also part of the California Wine Club, which fits into that category (affiliate link provided). I wrote more about it here.
Benefits of winery club membership
You might wonder, "Are winery clubs worth it?".
Well, of course, you are only going to want to buy a club membership from a winery you really like or know has a good reputation — maybe a winery I recommend here!
When you get a winery club membership, you are committing to paying for shipments of a variety of wine over a period of time. Typically, a winery wants you to commit to the club for at least a year. So one point is get club membership for wineries where you know you like a range of their wines, as opposed to having simply enjoyed one bottle of their wine.
Assuming you have identified a winery that offers a variety of wines that you like, or that your gift recipient would like, winery club memberships can definitely be a good deal. Common benefits include:
Significant discounts on the wines shipped through the club. You can also often get discounts on other wines you want to purchase from the winery.
Access to special wines offered by the winery. In some cases, you can get highly sought after wines that would be hard to buy from a local wine shop.
Discounts on shipping.
Club member benefits when you visit the winery.
Beyond the benefits I mention above, many smaller wineries simply don't distribute their wines around the country. Yet they can often be the source of some very high quality wines at a good value — they are typically putting their resources into the winemaking, as opposed to a large marketing budget. So in many instances, club membership can be the best way to enjoy high quality wines from small, family-owned wineries.
One great time to sign up for a wine club is when you have a chance to visit a winery for a tasting. If you are enjoying the wines you sample on the premises, signing for the wine club can be a good way to remember your visit. This can be especially appealing if you don't get to wine country very often!
Winery club membership as a gift
I meant to have this article published earlier this month, but it is a busy season! But as I write this week leading up to Christmas,it is still not too late to purchase a winery club membership as a gift.
The details vary on how to gift winery club membership, but generally, you can purchase membership on behalf of the gift recipient. That confirmation can be forward to the gift recipient to let them know about the wine they can enjoy in 2022. Or if you are seeing them in person, maybe you can print out that confirmation, and give it along with a bottle from the winery, if you can get your hands on one.
How wine clubs help wineries
Of course, as consumers, we first want to determine that a purchase is a good deal for us. But particularly these days, as we know the struggles small businesses have faced over the last couple of years, it is also nice to consider how our purchases support family-owned businesses.
Lori Budd, who owns Dracaena Wines with her husband Michael, explains that "A club member is a wonderful asset. It allows us to know that a certain amount of wine is definitely going to be sold which helps us estimate how much wine we should be producing."
She also notes that club members tend to talk about and share the wines they get from the wine club, thus providing helpful word of mouth promotion.
Wineries I recommend
Of course, there are many great wineries out there that have wine clubs you might consider. I am going to give a fairly short list of wineries where I have either joined the club, or tried enough range of their wines where I feel comfortable recommending their club membership to you.
L'Ecole No. 41
L'Ecole No. 41 is a third-generation family owned winery based in Walla Walla, Washington.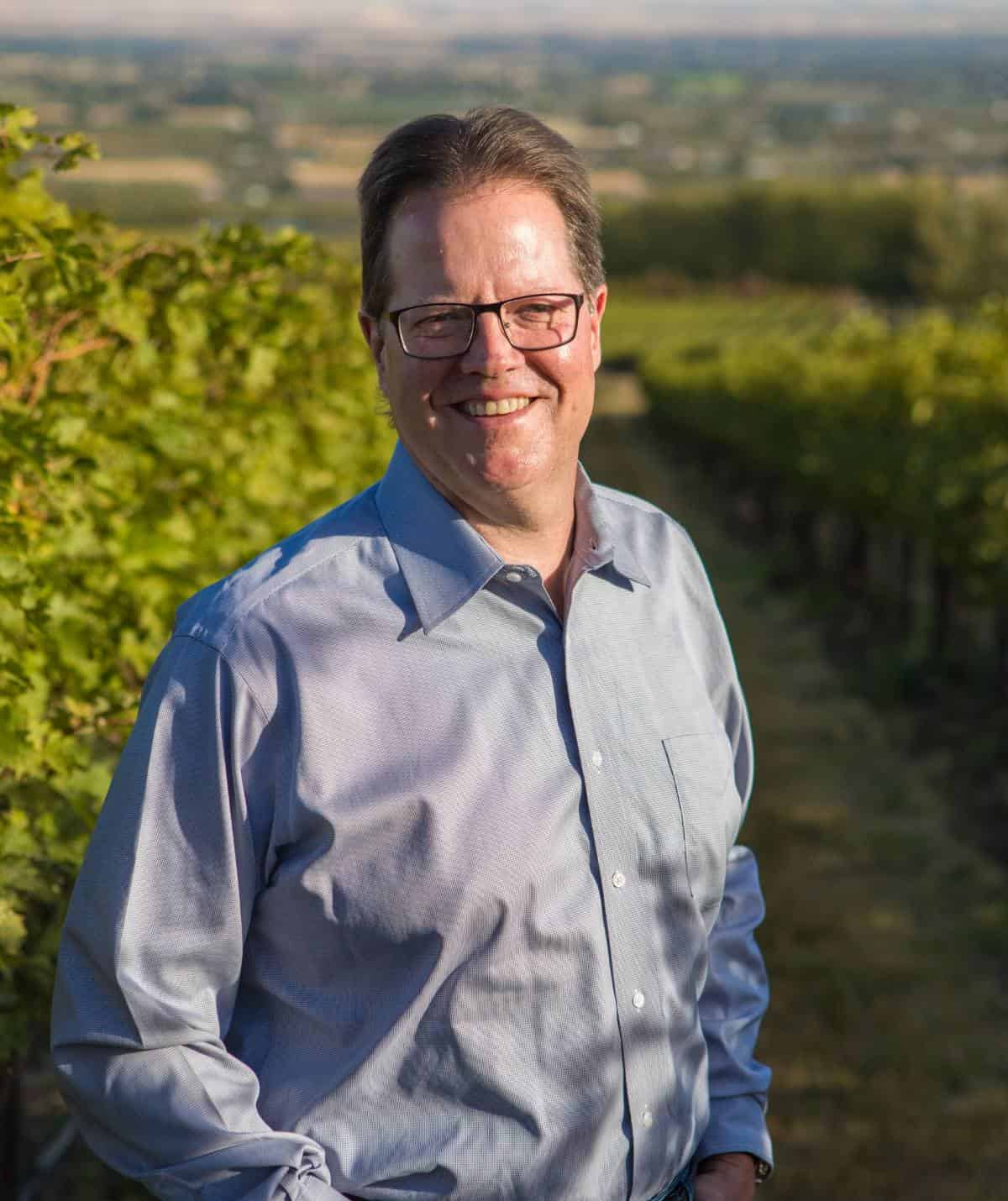 Throughout 2021, I have joined with a group of fellow wine bloggers to sample and learn about a wide range of their wines. So although I am not technically a club member, I feel like one!
L'Ecole produces a wide range of excellent white and red wines. I've been impressed with the consistent quality and value for the price throughout the range of their lineups. They have earned their reputation as one of the top producers of quality wines in Washington state.
The L'Ecole club is called Vins de L'Ecole Membership. You can choose to get all red wines, all white, or a combination. There are 3 levels for each of those options, starting with 6 bottles per shipment. You can get the full range of pricing options on the Vins de L'Ecole club page, but to give you an idea, the Silver level for the red and white wine combination option ranges from $230-$275. The club wines ship twice per year.
L'Ecole wine club members get first access to their, small lot, exclusive wines.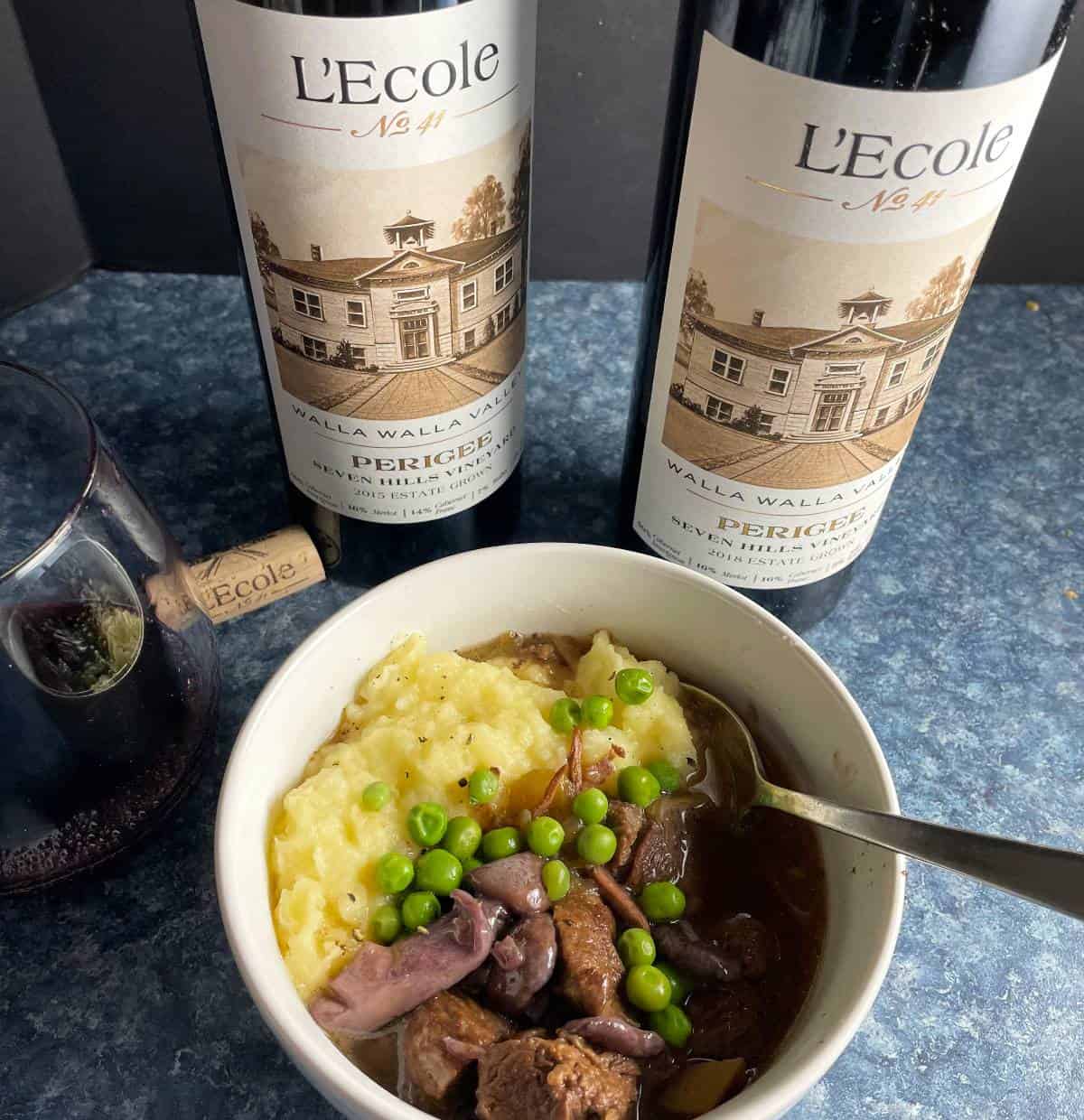 We had a chance to sample several in this category over the past year, and they are impressive wines! Some L'Ecole favorites I tried this year include the Perigree, a Cabernet-based blend, and their Walla Walla Valley Syrah, which we enjoyed with our Slow Cooker Irish Lamb Stew.
In addition to accessing special L'Ecole wines, the membership comes with discounts on wine purchases and shipping. And if you find yourself in the Walla Walla Valley, your membership comes with Schoolhouse tasting privileges.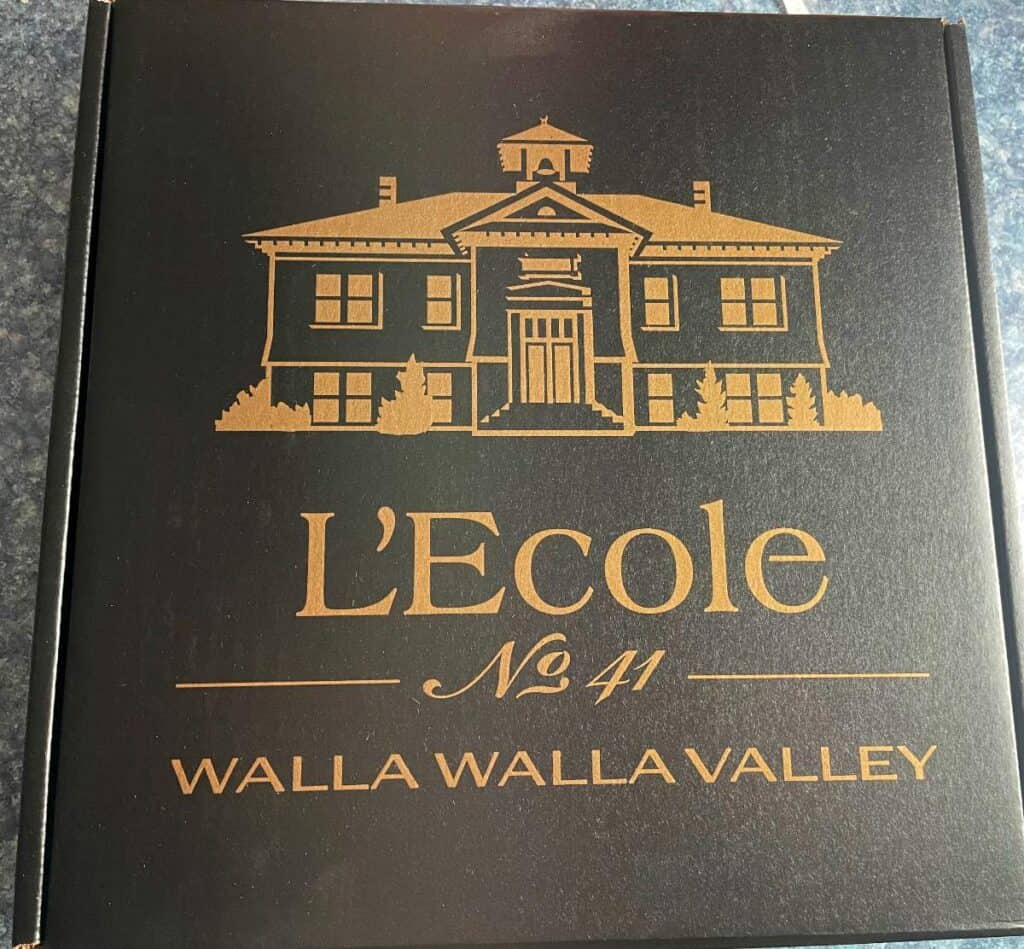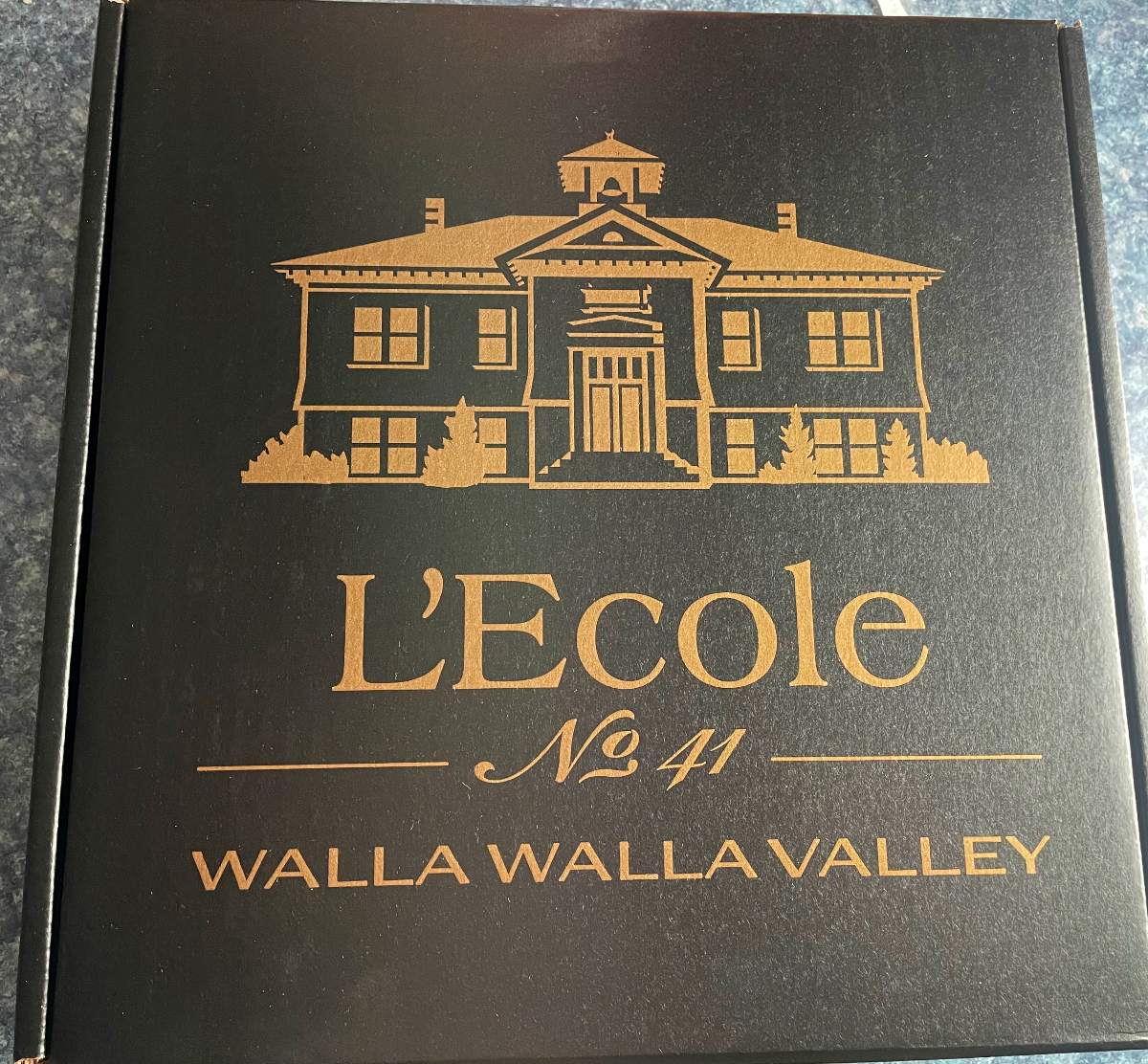 You can purchase the Vin de L'Ecole membership as a gift on this page. There are also a bunch of other great gift options on that page for the wine lovers in your life! Including some last minute / quick shipping options.
Dracaena Wines
Dracaena Wines is a winery based in Paso Robles, California. The winery was founded by Lori and Michael Budd. They are huge champions of the Cabernet Franc grape; in fact, Lori founded Cabernet Franc Day, observed annually on December 4.
The Dracaena Cabernet Franc is top notch! It really shows what this varietal can do on its own, as opposed to being used as just a blending grape. It's a versatile wine for good pairings; I have paired it with Portuguese Kale Soup and Portobello Mushroom Chicken Braise, for instance.
The Dracaena Wines club is called the "Chalk Club". You can get the full details of their club membership benefits and pricing here on their Chalk Club page, but I will highlight a few key points.
The Chalk Club ships twice per year. There are 3 different club levels, based on how many bottles you get per shipment, ranging from 3 bottles per shipment to 6. At the entry level, you get 25% off per bottle, and the discount goes up. You also get reasonable flat shipping rates.
Chalk Club members can also arrange a complimentary tasting if you find yourself in Paso Robles!
Gifting the club: You can give Dracaena Wines Chalk Club membership, and they also have gift certificates available. They ask members join for at least a year, so to give the club as a gift you would be looking at gift at least two shipments.
Westport Rivers
Let me jump now to a local to me winery. New England doesn't have a lot of wineries, but we do have a few good ones!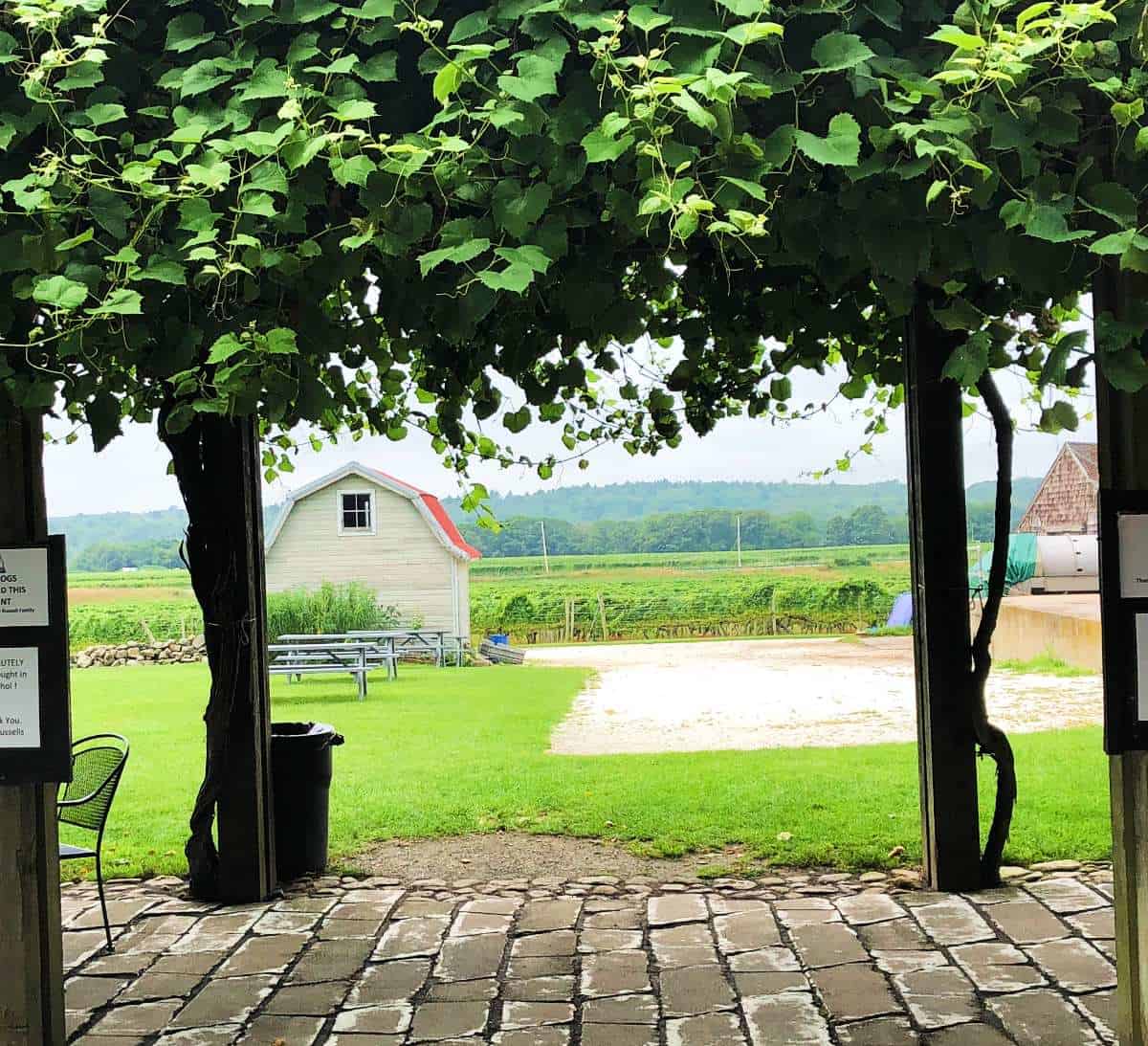 Westport Rivers Vineyard, located in Southeastern Massachusetts, has got be right there near or at the top.
Westport produces sparkling wines in the traditional method that can compare with bubbly from anywhere.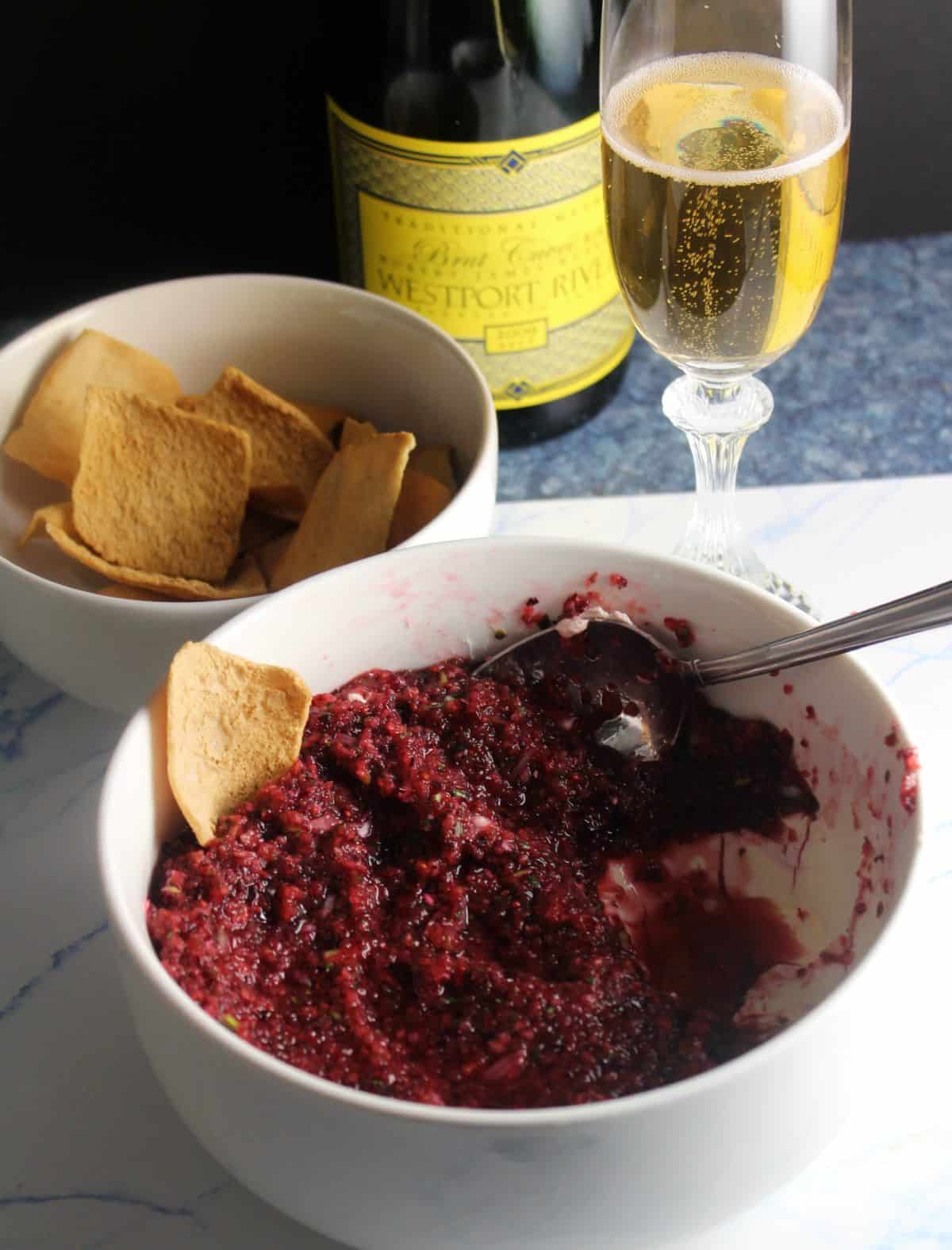 But they also have a range of quality white and red wines, too, including some interesting bottles. I recently enjoyed their Muscat Ottonel (which came in the latest club shipment) and really like their Pinot Meunieur. They cover some more common grapes nicely, too, including Chardonnay and Pinot Noir.
I've covered more about Westport Rivers in this article, following a visit to the winery.
The Wesport Rivers "VIP" Wine Club comes with 4 bottles of wines selected by the winemaker, shipped 3 times per year. You get 25% off these bottles, and any other bottles you might get throughout the year. VIP members also get invitations to special events at the winery. More information on the VIP Wine Club here.