We are joining with fellow #WorldWineTravel bloggers this month to wrap up our virtual tour of Spanish Wine Regions. This is a great starting point to learn more about Spanish wine! We have links to each region the group covered, as well as a preview of the final 2021 articles on Spanish wine that my colleagues and I will be sharing.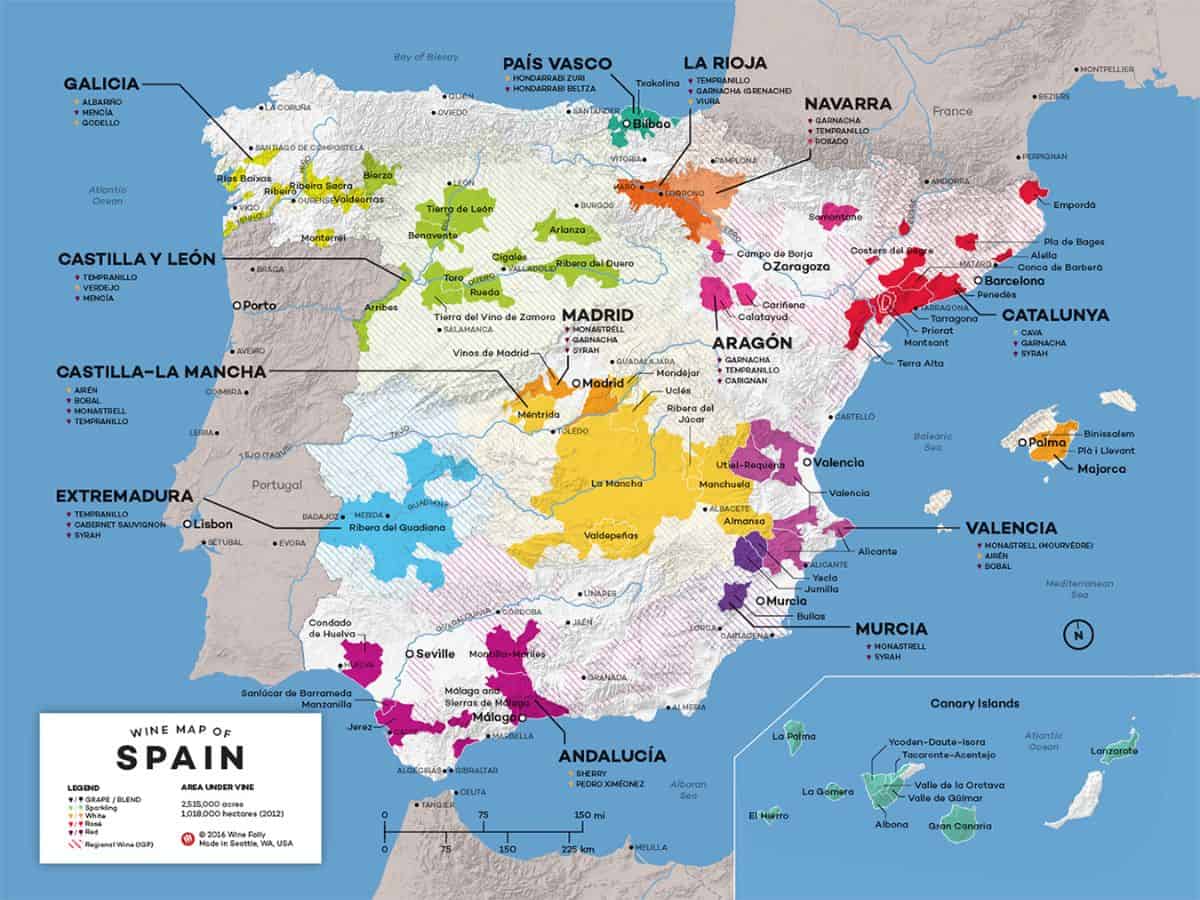 For several years now, the first three Saturdays of the month have been busy for wine bloggers! The month begins with Italian Food, Wine and Travel, started by Jen at Vino Travels. The second Saturday we turn to Wine Pairing Weekend, which I started back in 2014. Third Saturday of the month, it's all things Français with the French Winophiles, led by Jeff from foodwineclick and Jill from L'Occasion.
As 2021 approached, Jeff queried the group of wine writers that participate in the aforementioned events to see if there was appetite for branching out a bit. Would we want to create a new event to explore other wine regions of the world?
Hands were quickly raised, and the World Wine Travel group was born. The first destination — the wine regions of Spain!
Jump to:
Our trip around Spain
Here is an overview of the Spanish wine regions we covered, month by month. Generally the list starts with the name of the wine region, followed by common wines from that region. In some cases the follow-up terms are common subregions within the broader area.
We have linked to the post by the host for the month, so you can get more information on the region as well as see what the different group members shared on the topic.
January – La Rioja – Rioja – Jeff Burrows
February – Catalunya – Penedes, Cava, Priorat, Montsant – Susannah Gold
March – Castilla y León – Ribera del Duero, Rueda, Toro – Allison Wallace and Lynn Gowdy
April – Galicia – Rias Baixas – Linda Whipple
May – Aragon – Carinena – Wendy Klik
June – Basque – Txakolina – Jill Barth
July – Spanish Hard Cider – Camilla M. Mann
August – Valencia and Murcia – Jumilla Cindy Lowe Rynning
September – Navarre – Navarra – Robin Bell Renken
October – Andalusia – Sherry Martin Redmond
November – Castilla La Mancha – Deanna Kang
December – Open Mike Month – Writer's choice in Spain – You are here!
A tasty tour!
Somewhere along the way, I got caught up in some other projects and didn't get to join for all of the stops on the tour. But when I did participate, I really enjoyed the chance to learn more about Spanish wine and come up with some pairings to go along with it. Here are some of our highlights: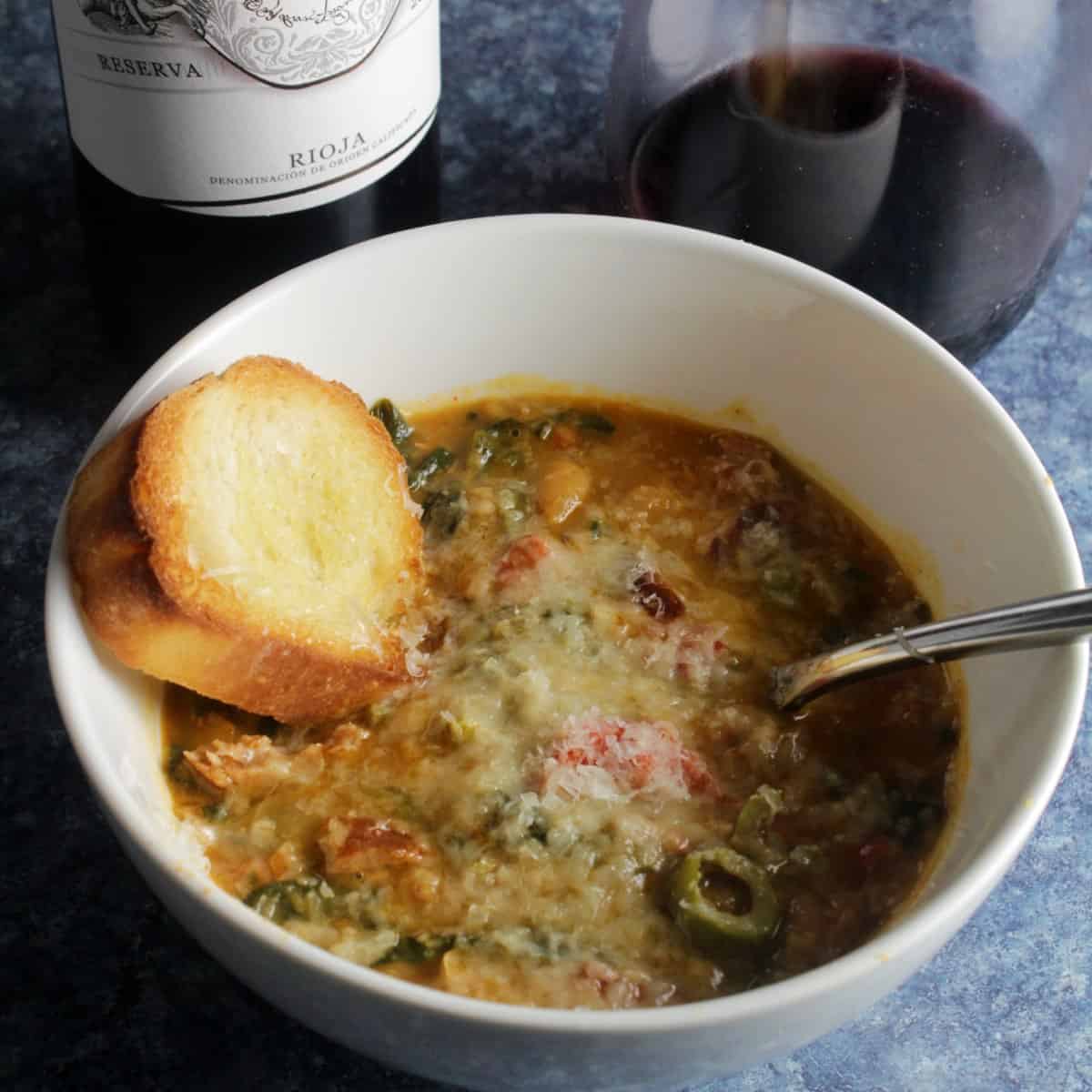 We started out the tour with a visit to Rioja. We cooked up a delicious White Bean Stew with Chorizo Sausage for the occasion, and it was delicious with a Rioja!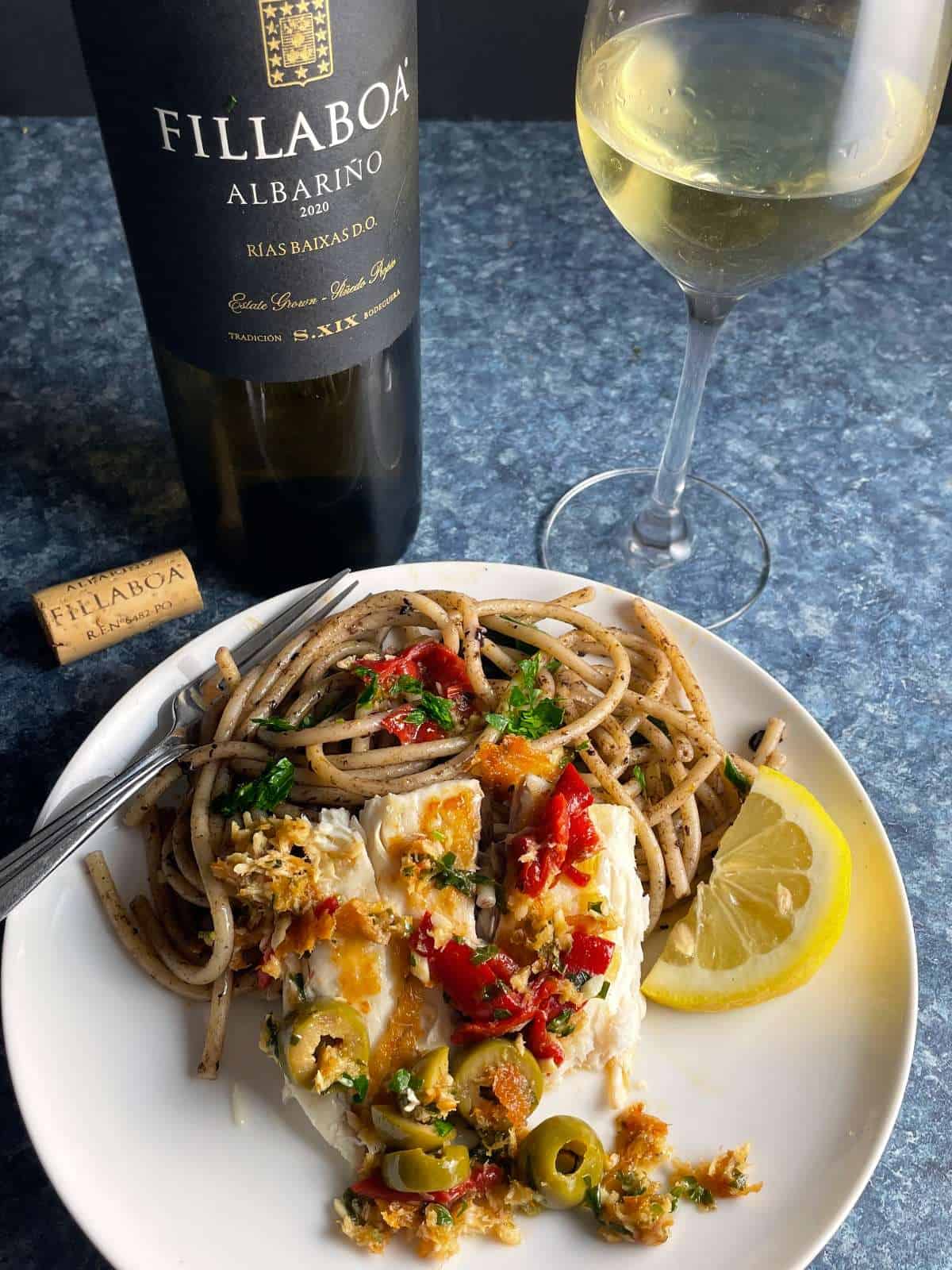 You've got to have some seafood when visiting Spain! Especially when checking out Galicia, known for its Rias Baixas Albariño. We did several pairings for that stop, with the Pan Seared Sea Bass being a highlight.
We cooked up a tasty Mexican dish to go with a Ribera del Duero red wine. Steak Picado features steak simmering with onion, peppers, tomatoes and more for a full-flavored Mexican beef recipe.
OK, enough reminiscing! Time to move on to this month's Spanish wine finale.
Spain wrap preview
After a virtual trip around the Spanish wine regions together in 2021, how will the World Wine Travel crew observe this final Spanish wine "freestyle" event? Here is a preview of the articles that will be shared over Christmas weekend:
Typically, we have #WorldWineTravel live Twitter chat on the 4th Saturday of the month. In December this year, that coincides with Christmas morning, not exactly prime time for a wine blogger Twitter chat. So this month, instead of a live chat, we encourage you to visit these articles and share at your leisure. Perhaps you will be inspired to set trying more Spanish wine as a New Year's Resolution!