Whether you are looking for recipes to make with black-eyed peas, or want to find a main dish or sides to serve with a classic recipe like our black-eyed peas with collard greens, we have you covered!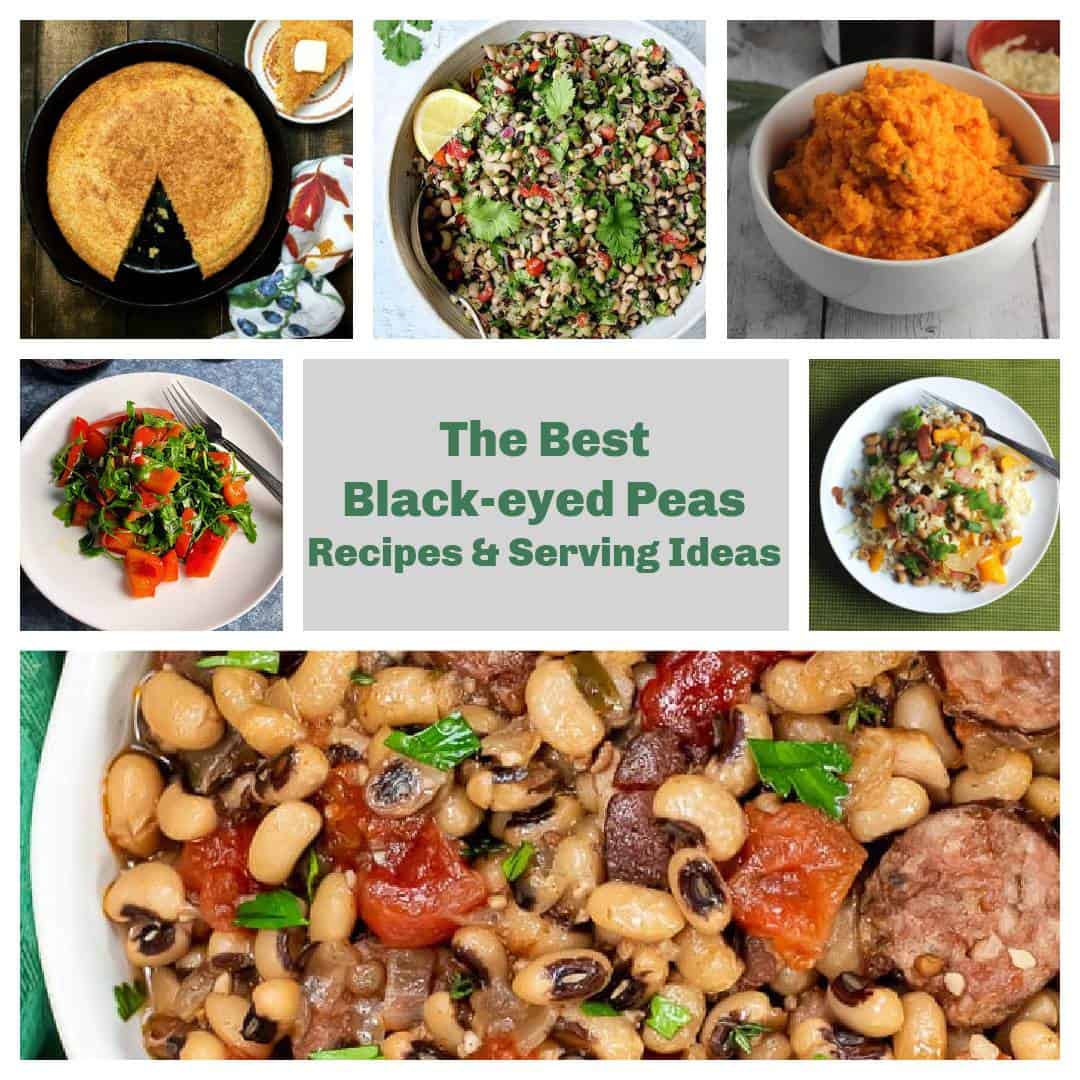 If you have ties to the South here in the United States, it might come at no surprise that we would share an article featuring black-eyed peas recipes as New Year's approached.
If you are from elsewhere, you might not get the connection. So let me know explain in case you are in that camp. For many in the South, or with ties to the South, it is considered good luck to eat black-eyed peas on New Year's Day.
This tradition is particularly associated with the South dish called Hoppin' John. Traditionally made with ham hocks, we have cooked up a Healthy Hoppin' John recipe that brings flavor — and perhaps good luck — along with some traditional ingredients. That article also has more backstory on the New Year's tradition around Hoppin' John.
But Hoppin' John isn't the only way to get some black-eyed peas on your plate! So today we bring you a collection of recipes using black-eyed peas along with some ideas of what to serve along with black-eyed peas.
But first, let's give you a bit more info about black-eyed peas.
Jump to:
Black-eyed peas FAQ
Recipes using black-eyed peas
Let's start out by sharing some recipes you can make featuring black-eyed peas as a main ingredient. This includes some recipes here on Cooking Chat and selections from fellow bloggers.
What to serve with black-eyed peas
OK, so once you have picked out what tasty recipe you are going to use to make some black-eyed peas, you are probably wondering what to serve with them. We've got some great ideas for you, include some main dishes as well as sides.
Main dishes to serve along with black-eyed peas
OK, so you're planning to make some black-eyed peas, maybe some Hoppin' John or one of the other recipes above. What are some good main dishes to serve with black-eyed peas? Consider these tasty options!
Sides to serve with black-eyed peas
Here are some great side dishes to serve along with those black-eyed peas!