Just in time for #CabFrancDay 2020, we bring you our Cabernet Franc Food Pairing Tips along with some of our favorite pairings with the versatile, food friendly wine. Click here to jump directly to our collection of favorite Cab Franc pairings. Disclosure: Some of the wines mentioned here were provided as complimentary samples.
Cabernet Franc is a wine grape definitely worthy of its own day! Let's find out more about this grape…
What is Cabernet Franc?
Some people might know Cab Franc as a blending grape for Bordeaux style red wines.
But did you know that Cabernet Franc is actually the parent of Cabernet Sauvignon, now the most widely planted wine grape in the world? Sauvignon Blanc is also an offspring of our friend, Cab Franc.
As today's #CabFrancDay theme says, Cabernet Franc is definitely more than a blending grape! You can find excellent single varietal Cab Francs from France's Loire Valley.
The Cabernet Franc grape has done very well in several US wine regions. We've had a lot of good Cab Francs from various parts of California.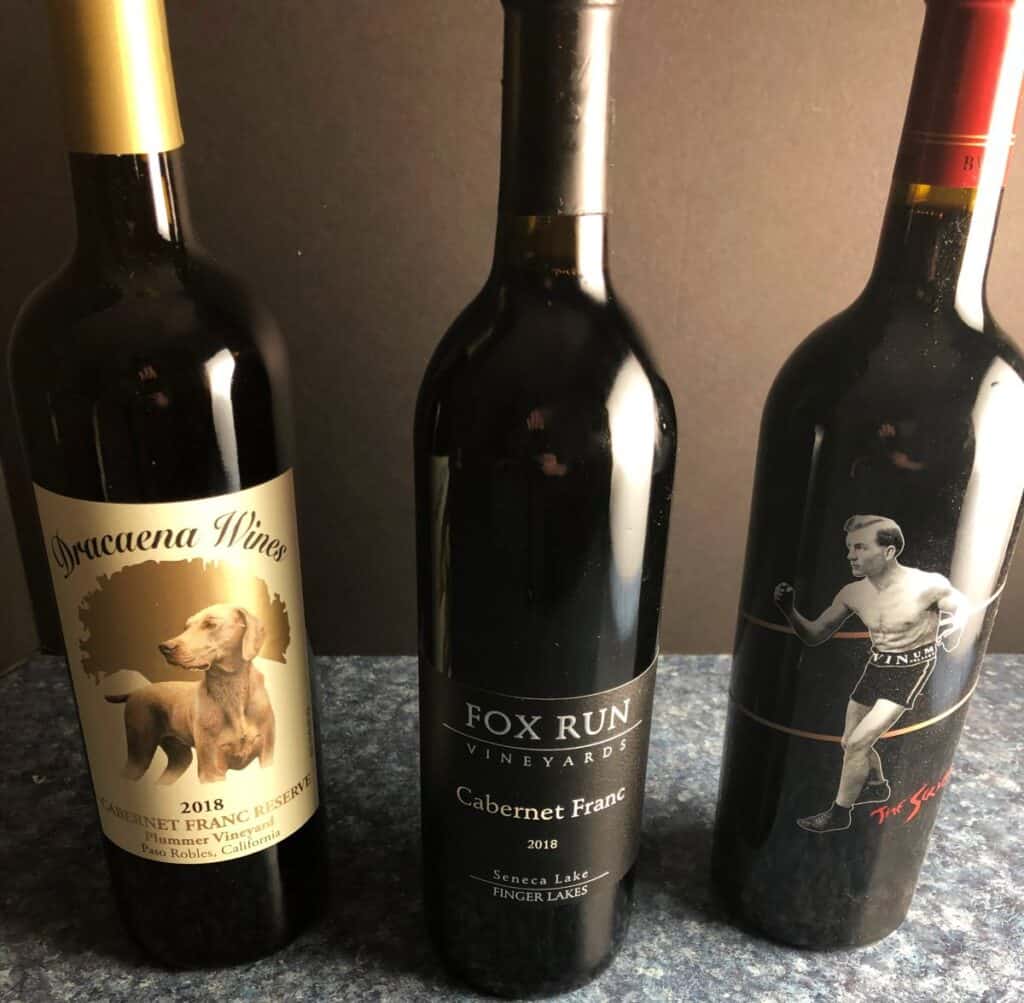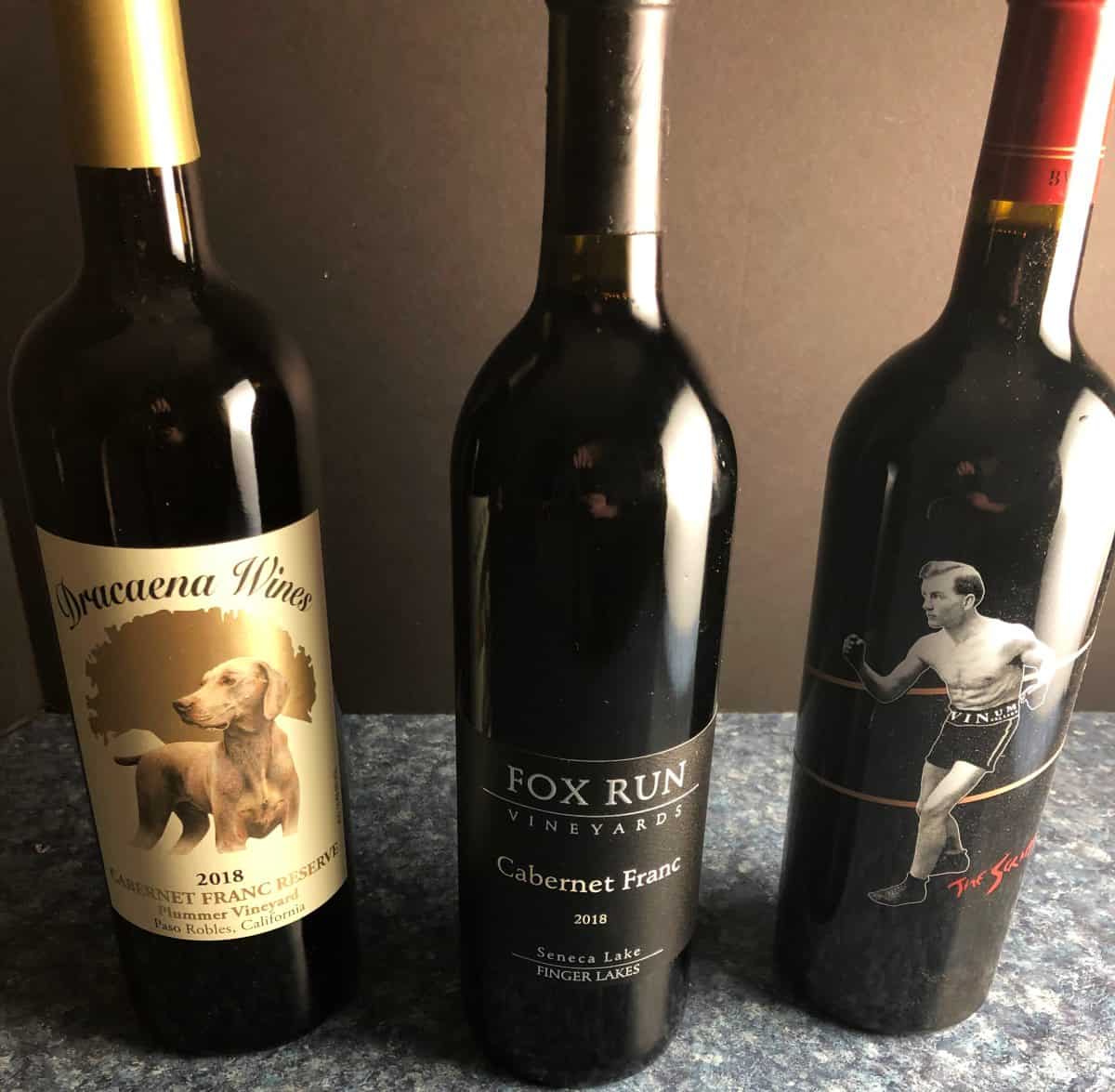 For today's event, we sampled The Scrapper Cabernet Franc, from Vinum Wine Cellars, made with grapes from El Dorado, in the Sierra foothills. We also regularly enjoy Paso Robles Cab Franc from Dracaena Wines, the founders of #CabFrancDay.
A fun aspect of our sampling this year was getting to compare the California Cab Franc with one from closer to home, a bottle from the Finger Lakes. While the California Cab Francs tend to pack a lot of punch due to the warm climate, the Fox Run Vineyards Cabernet Franc comes in with much lower alcohol, and showed a lot of nuance in the flavor profile.
Food Pairing Tips
Typically less tannic than Cab Sauvignon, we like the way Cab Franc shows a lot of versatility to pair with a variety of foods.
One tip from Wine Folly that I've followed consistently is to feature fresh herbs in dishes you want to pair with Cab Franc. You'll see that theme play out in the pairings I highlight below.
On the palate, Cab Franc typically shows a range of spices and green bell pepper notes on the palate. Warm weather Cab Francs such as those from California will often be quite fruit forward, with those spice notes in the background. Cooler weather versions will tend to have more restrained fruit.
Spices and green bell pepper might not sound appealing to the uninitiated, but I find that classic Cab Franc profile makes it a great option to go with some hard to pair foods. For instance, you'll see we've had success pairing Cab Franc with kimchi — the Korean fermented cabbage has a funkiness that doesn't work with a lot of wines.
Here's a quick recap of some of the ingredients that work well in dishes that you want to serve with a Cab Franc:
Fresh herbs
Portobello mushrooms
Olives
Goat cheese and feta cheese
I've tended to focus Cabernet Franc food pairings with a main dish I am making. But the night I was opening our first bottle of The Scrapper Cab Franc, I happened to have picked up some taleggio cheese on sale.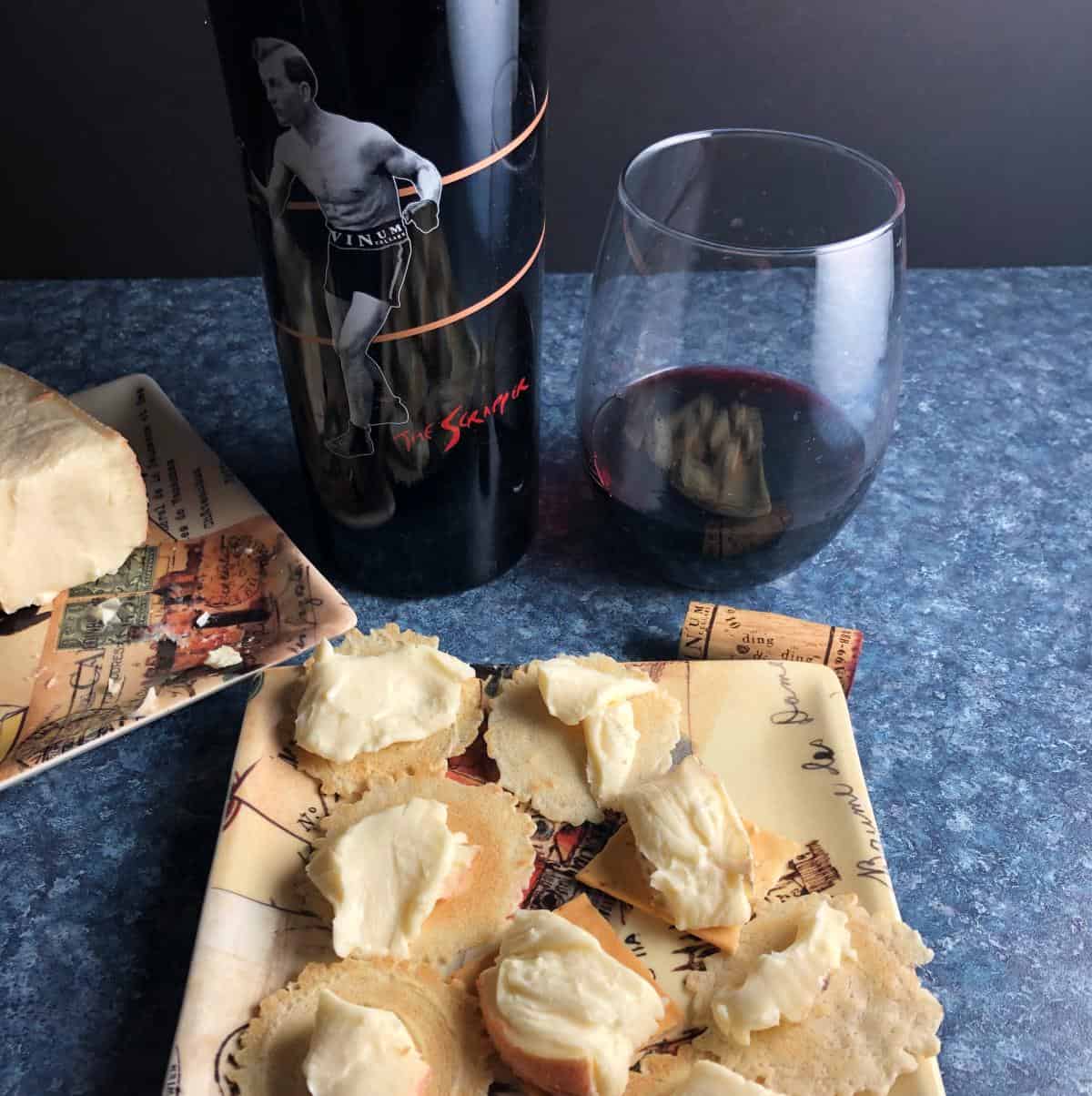 Taleggio is a "stinky" soft Italian cheese with some definite funkiness. Why not try it with Cab Franc, I thought?
Sure enough, The Scrapper and taleggio were a great pairing! I'm going to have to delve more into pairing Cab Franc and various cheeses. But now it is time to get onto my list of favorite Cabernet Franc pairings!
8 Favorite Cab Franc Pairings
For today's #CabFrancDay– and any day you want a delicious meal with a good bottle of red wine — we've pulled together a collection of 8 recipes that pair very well with Cabernet Franc. Stay tuned, we are sure to come up with more to add to the list soon!
The list is in no particular order, but I will note that Cab Franc Day falls in December, and the first pairing goes with our most popular soup recipe. Wouldn't be a bad place to start if you want to work your way through our list!
Favorite Cabernet Franc Food Pairings
Here is a roundup of some of our favorite Cabernet Franc food pairings that we have enjoyed. As you can see, the versatile Cab Franc grape can go with a lot of different foods!
Looking for more red wine pairing inspiration? Check out our collection of Merlot Food Pairing Tips and Ideas!