Wondering what to serve with pasta salad? We've collected over 30 recipes to inspire you! From delicious main dishes to salads and other veggies, there is a lot to choose from here.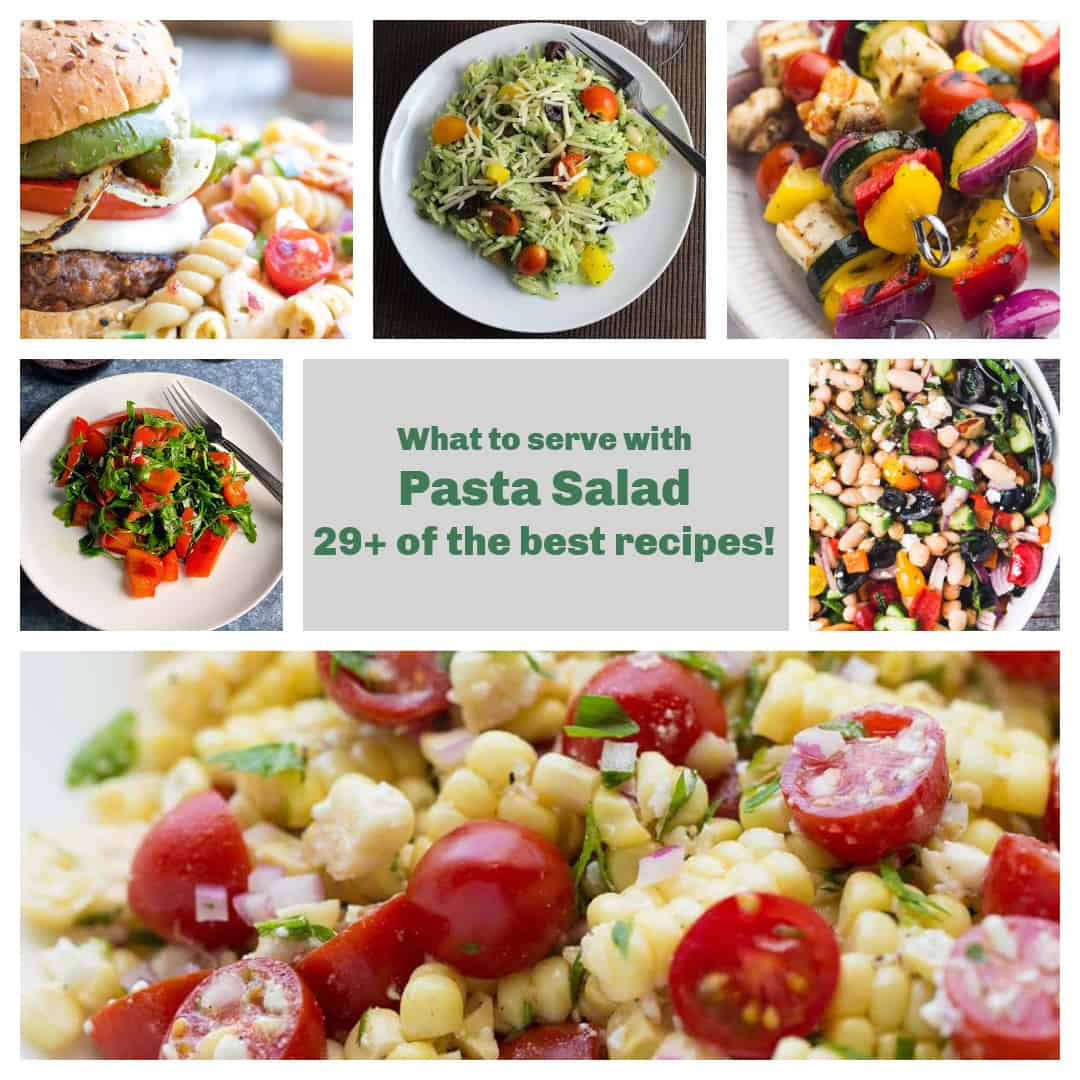 Although it is technically still spring, Memorial Day Weekend feels in many ways like the start of the summer. Today in New England, the temps will be approaching 90 degrees, so that feeling is underscored here!
Along with summer, we have cookouts, picnics, and simple meals out on the deck or by the pool. Pasta salad is a mainstay for these summer meals. So today we are helping to answer the question, "What to serve with pasta salad?" with this delicious collection of recipes from Cooking Chat and other awesome blogs.
If you're looking for more summer meal inspiration, be sure to check out our 59+ Grilling Recipes for Labor Day Weekend!
Jump to:
Pasta salad recipes
We suspect you have come here with a pasta salad made or at least a recipe in mind. But in case you need ideas for pasta salad recipes, too, we are starting with a quick like of options.
Main dish recipes to go with pasta salad
OK, when I think about pasta salad, summer cookouts and other gatherings with a good crowd and a lot of simple food options come to mind. Let's start by looking at some main dish recipes that go with pasta salad. We've got burgers, chicken, ribs, vegetarian options and more! If you have other ideas, please let me know in the comments.
Main Course Recipes
Main courses to serve with pasta salad, including burgers, ribs, chicken and vegetarian options.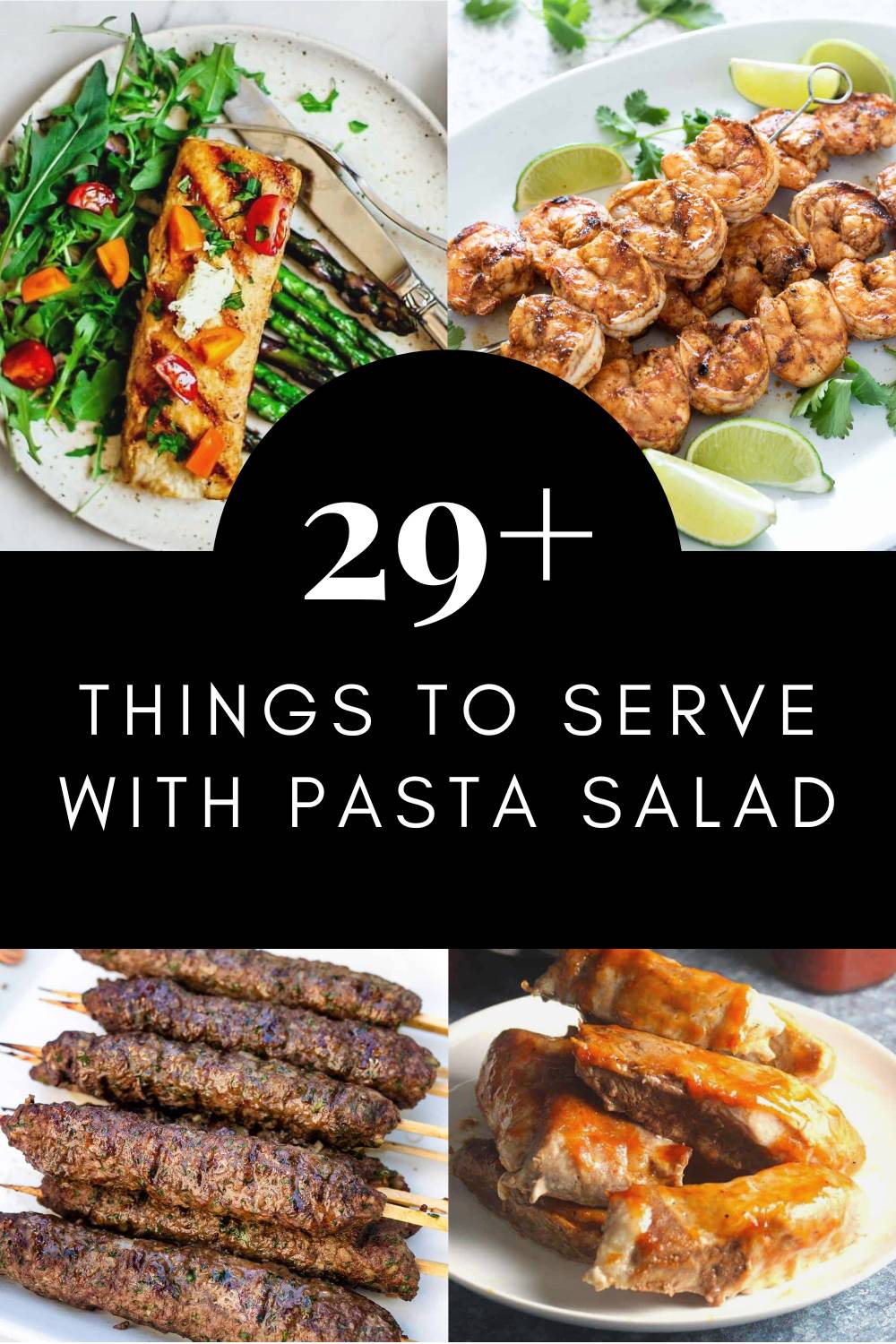 Vegetable sides
When you're wondering what to serve with pasta salad, it's good to have some more veggies on the plate along with the pasta salad and main course dishes. Here are some tasty and healthy vegetable side options.
Vegetable Sides
Here are some vegetable sides, in addition to the salads above, that you might like to serve with along with some pasta salad.
Other salad recipes
Our family often has a green salad option alongside the pasta salad. It's always good to get those veggies; and in summer,
Other Salad Recipes
Green salads and other salads packed with vegetables can be a good accompaniment for pasta salad.
If you are still looking for some more ideas, our "What to serve with pork ribs?" collection has some additional recipes that could work nicely with pasta salad.